It is according to Germany defense ministry spokesperson, The Guardian reports.
Germany's defense minister, Christine Lambrecht, had agreed on this delivery in a conversation with her Ukrainian counterpart, Oleksii Reznikov, via video link, the spokesperson added.
Read more: Ukrainian Forces Received Polish DZIK armored vehicles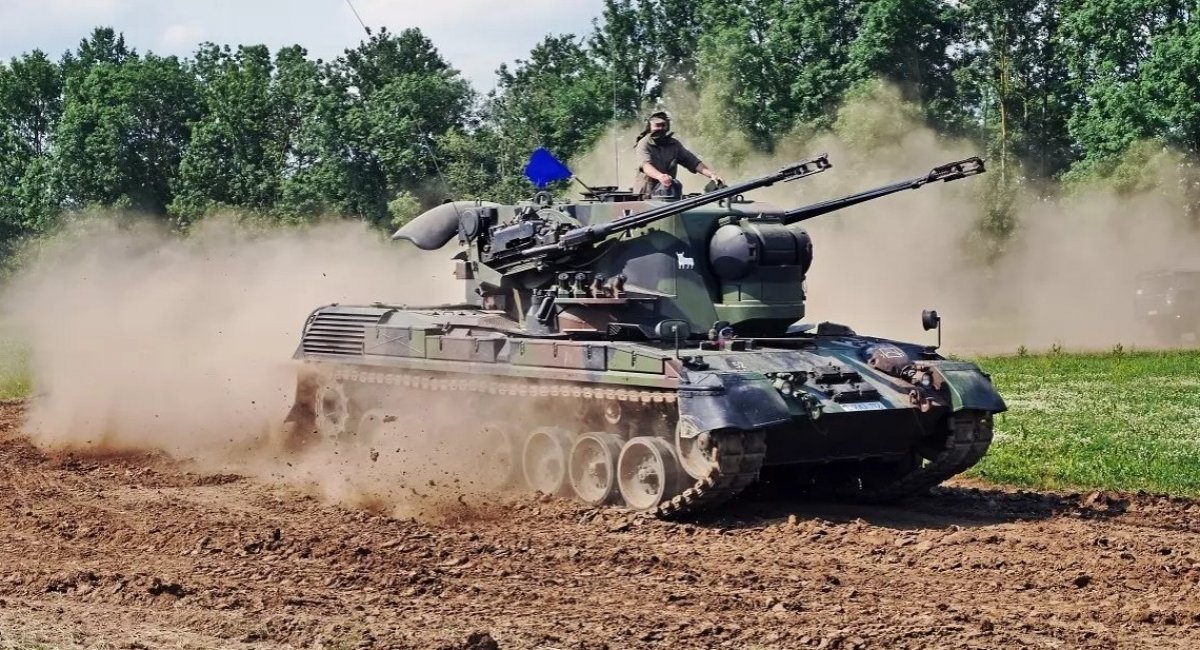 It is not reported exactly how much Gepard anti-aircraft tanks Germany plans to transfer to Ukraine. However, as previously reported by Defense Express, currently in the warehouses of German defense concerns are about 50 units of disarmed the Gepards.
It will be recalled that Gepard anti-aircraft tank is based on the hull of the Leopard 1 tank with a large fully rotating turret carrying the armament – a pair of 35 mm Oerlikon KDA autocannons and two radar dishes – a general search radar at the rear of the turret and a tracking radar, and laser rangefinder, at the front between the guns. Each gun has a firing rate of 550 rounds/min, which gives a continuous fire time of 37 seconds before running out of ammo (with 680 rounds for both guns).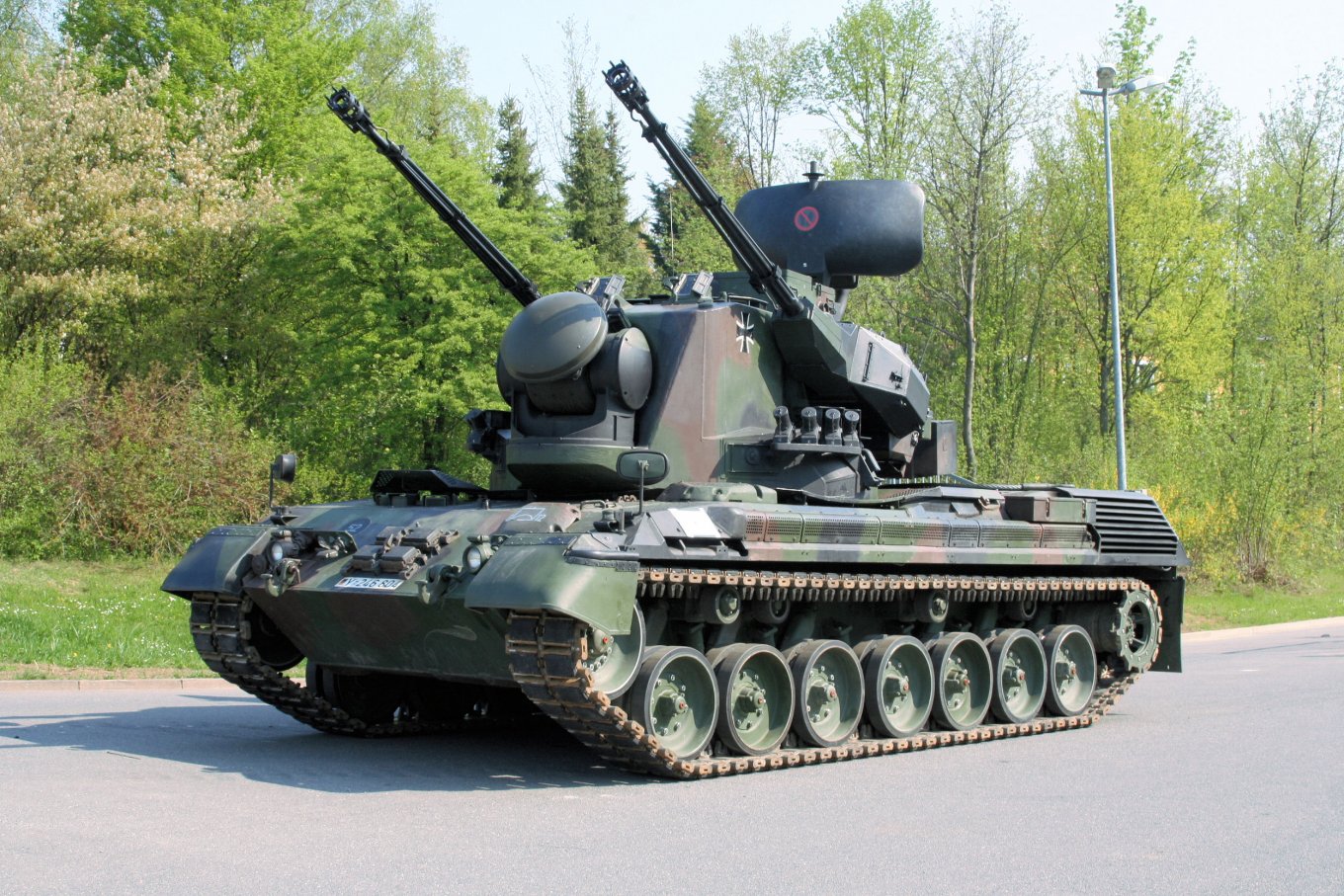 The guns are 90 calibres (3.15 m (10 ft 4 in)) long, with a muzzle velocity of 1,440 m/s (4,700 ft/s) (FAPDS - Frangible Armour Piercing Discarding Sabot rounds), giving an effective range of 5,500 m. The KDA autocannon can take two different ammunition types; the usual loading is a mix of 320 AA and 20 AP rounds per gun. Combined rate of fire is 1,100 rounds/min.
The electrically driven turret is powered by a 40 kW generator driven by a 4-cylinder, 3.8 litre Mercedes-Benz OM 314 multi-fuel engine.

Gepard anti-aircraft tank was developed in the 1960s and fielded in the 1970s, and has been upgraded several times with the latest electronics. It constituted a cornerstone of the air defence of the German Army (Bundeswehr) and a number of other NATO countries. In Germany, the Gepard was phased out in late 2010 and replaced by Wiesel 2 Ozelot Leichtes Flugabwehrsystem (LeFlaSys) with four FIM-92 Stinger or LFK NG missile launchers. A variant with the MANTIS gun system and LFK NG missiles, based on the GTK Boxer, was also considered.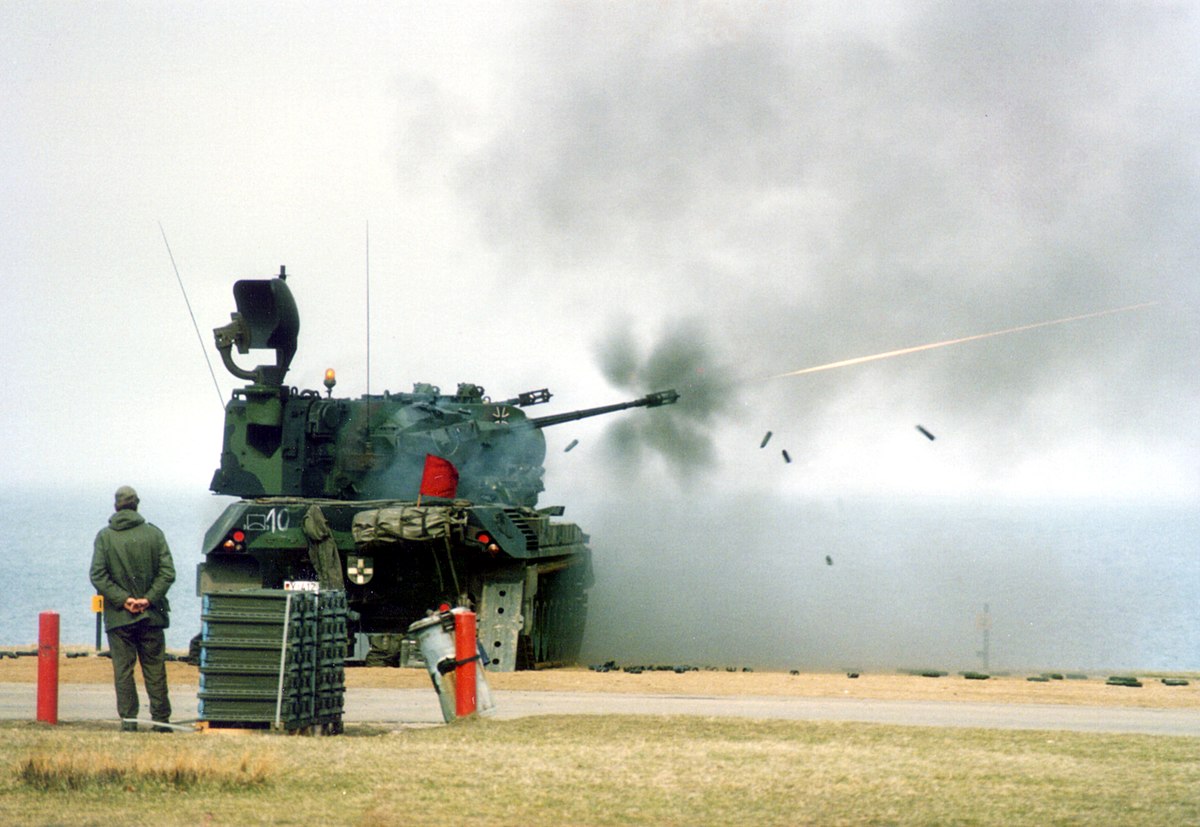 Last month, Germany announced that it would for the first time supply Ukraine with heavy weapons, namely Gepard air-defense tanks, after accusations it had initially dragged its heels on heavy weapons deliveries to Kyiv.
Since then, Germany has also pledged seven self-propelled Howitzers to Kyiv and has started training Ukrainian troops on them.
As Defense Express reported the meeting of defense ministers at the Ramstein military base in Germany forced the latter to take a "step forward" in the supply of weapons to Ukraine.
Read more: Ukrainian Defense Forces Will Get Several Alvis APC from Estonia
---
---