An illustrative selection of russia's "Parade queens" has appered on the Internet, but not in the way you would think: all of them had been unmercifully destroyed on the territory of Ukraine.
It is worth noting that all the latest serial models of armored vehicles of the russian army have already been annihilated. That's including the latest T-14 Armata,T-90M Proryv, BMP-1 Basurmanin, all possible BMD-4's, lots of BTR-MD Rakushka and other armored vehicles.
Read more: ​Ukrainian UAV Bayraktar TB2 Accurately Sent to Hell russia's Mi-8 Helicopter on the Snake Island
According to Defense Express, this photo compilation has been published on the Telegram-channel "Gruz 200" ("Cargo 200").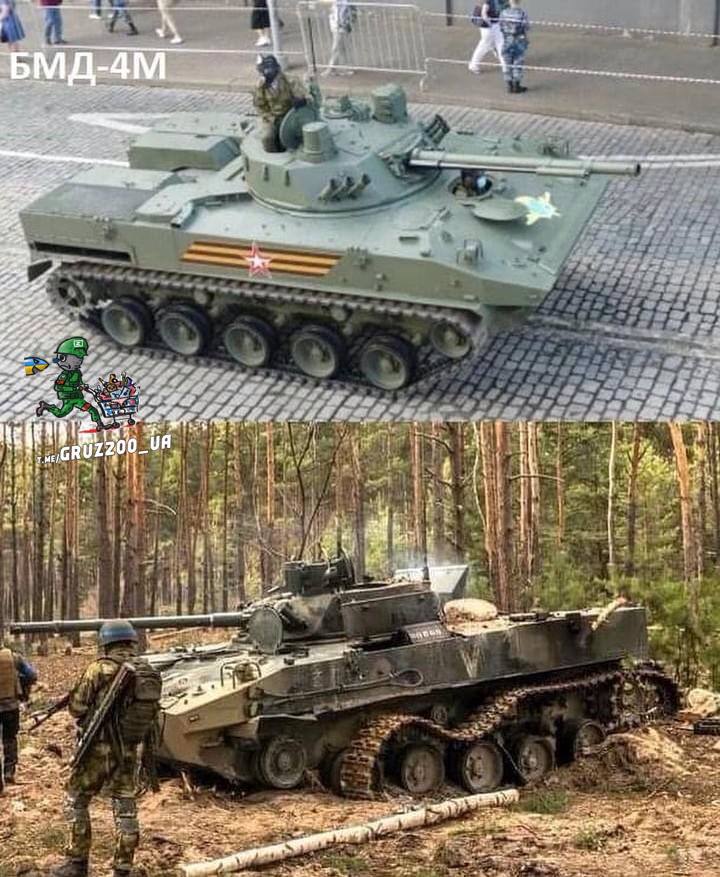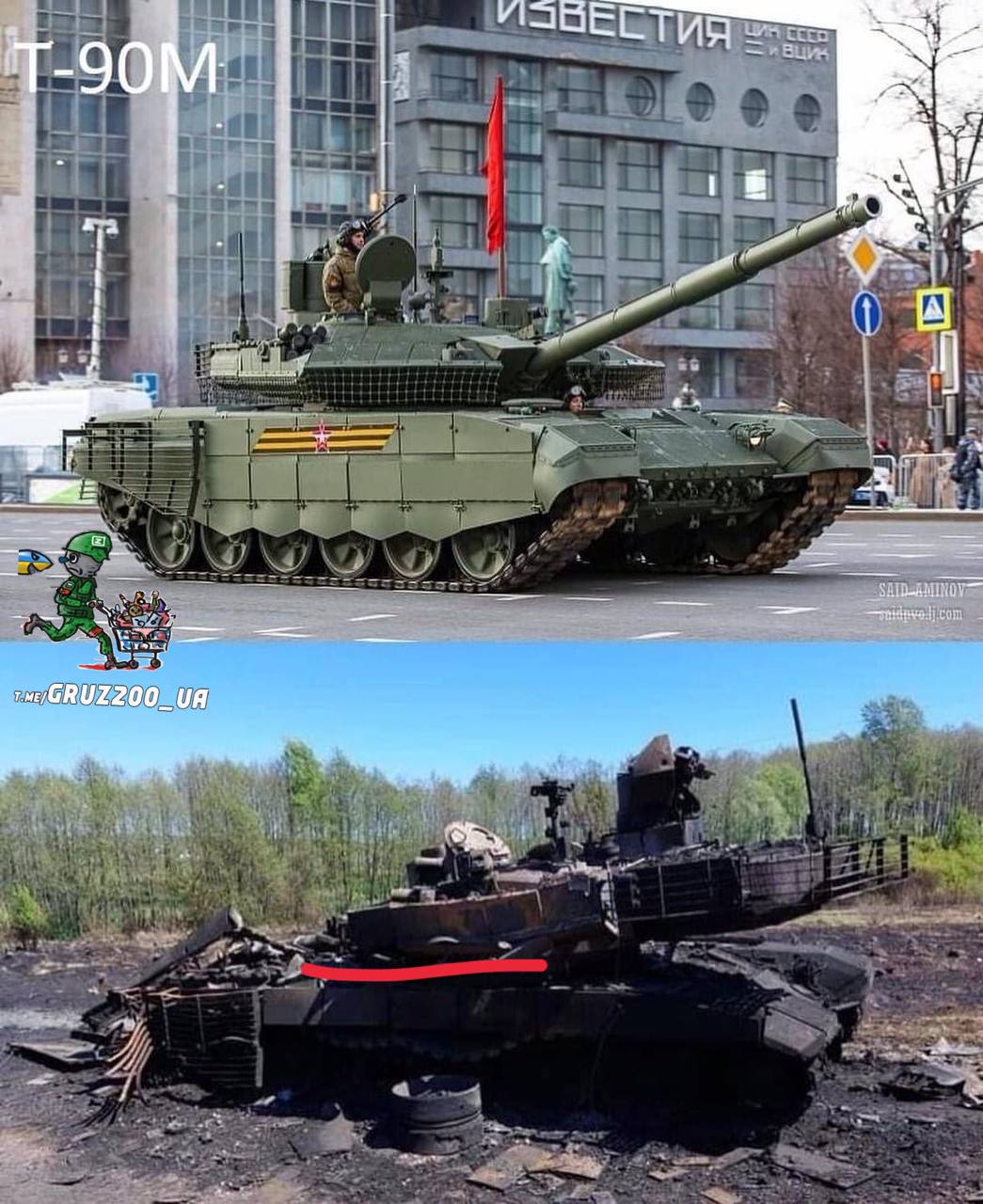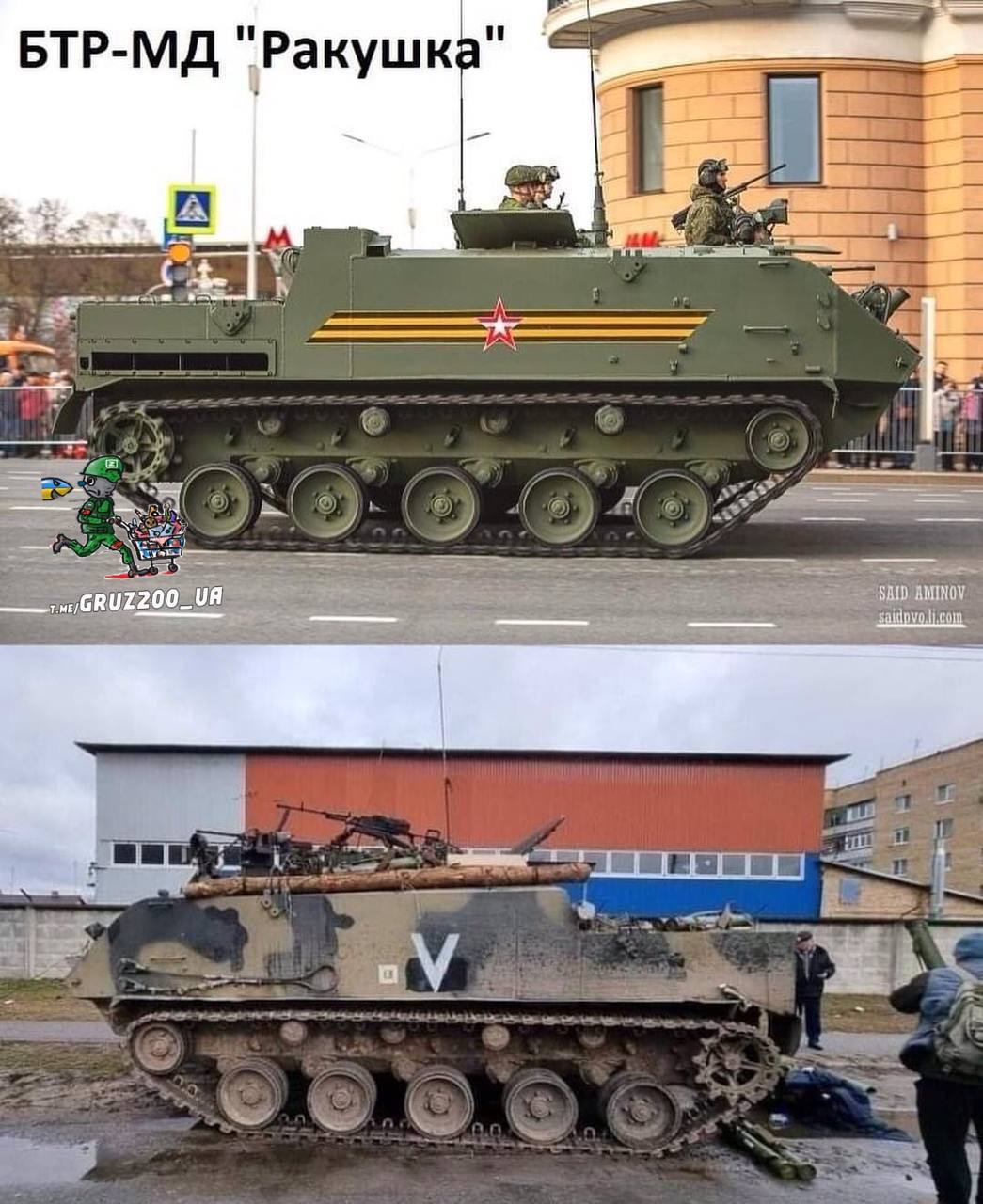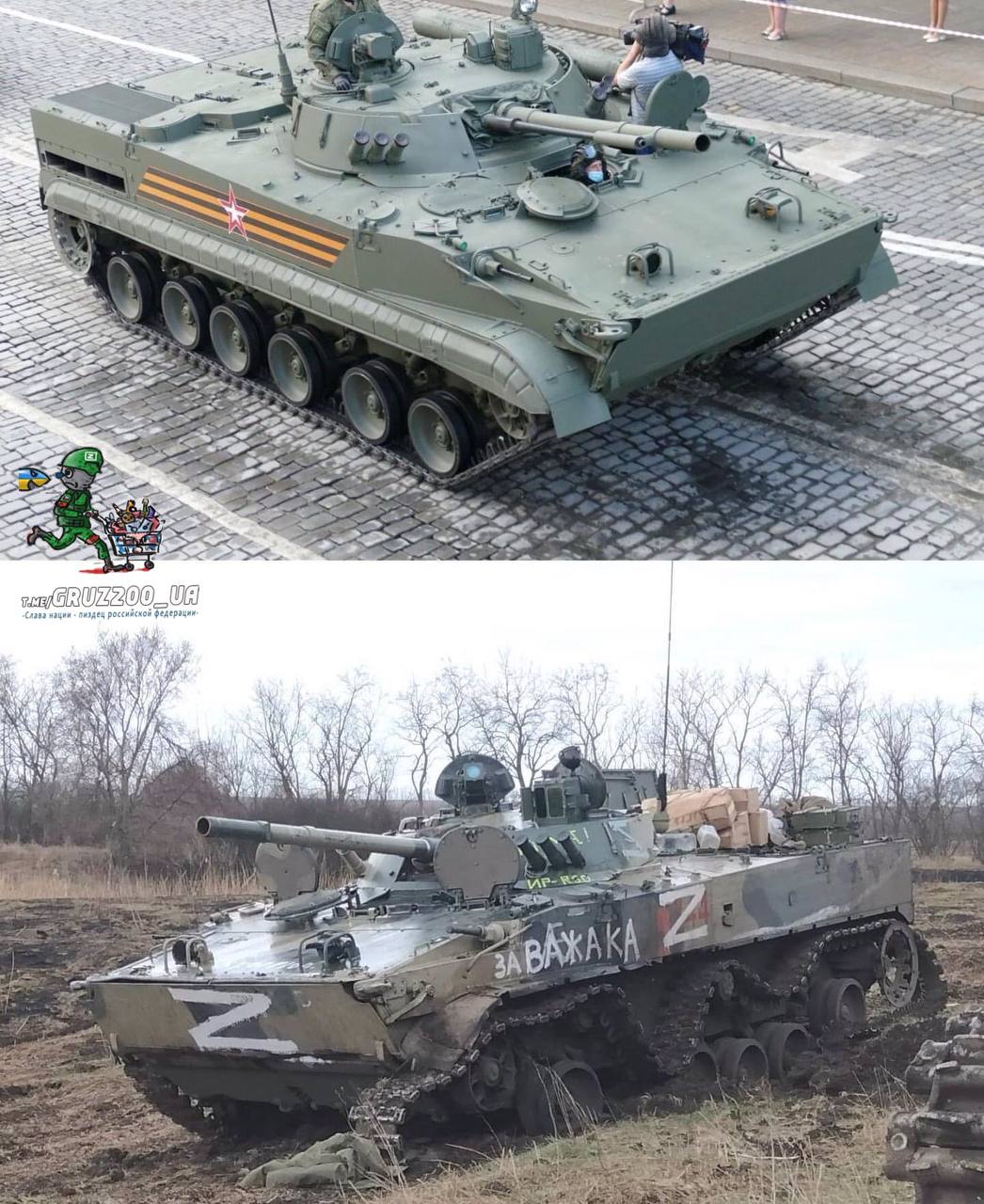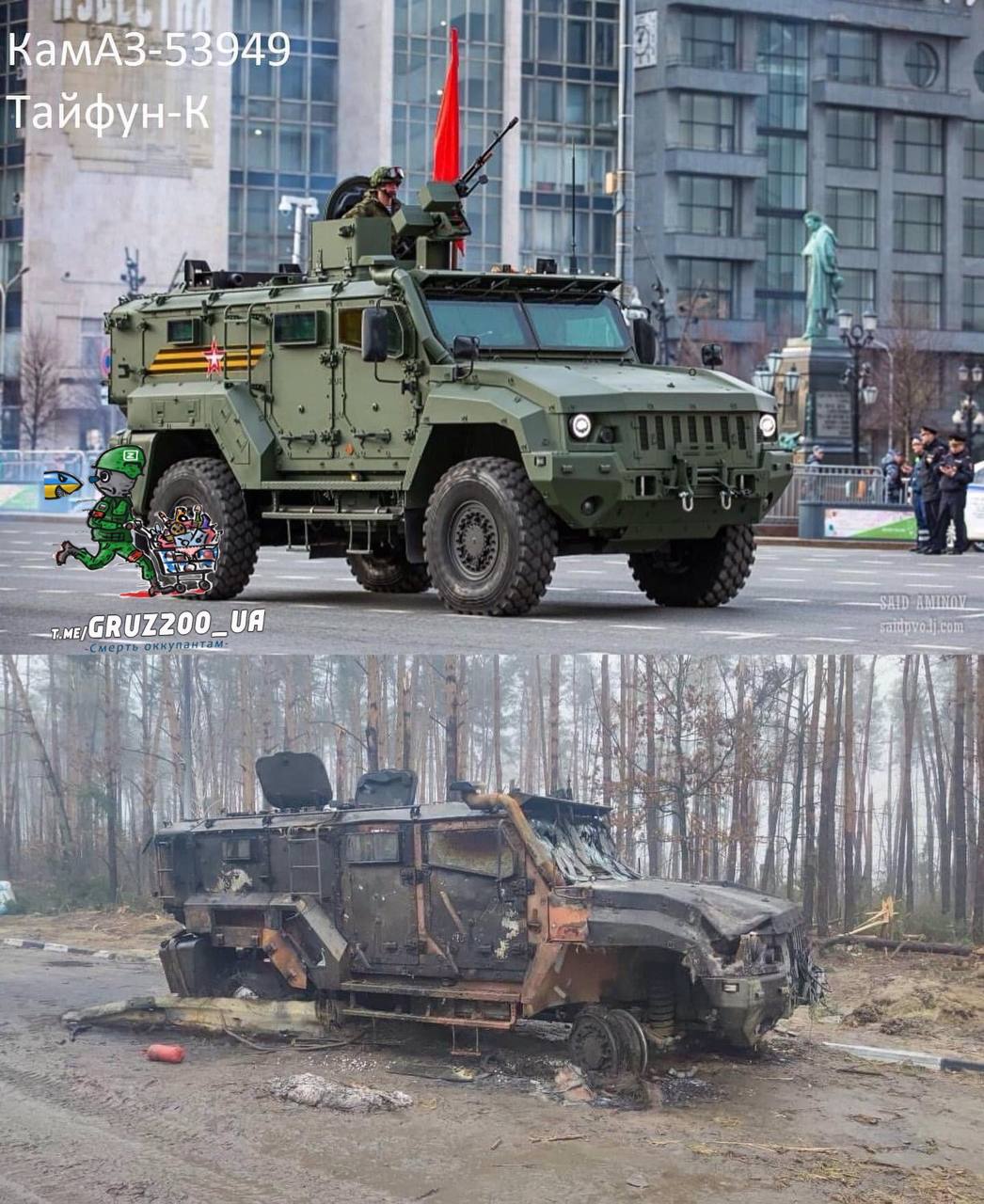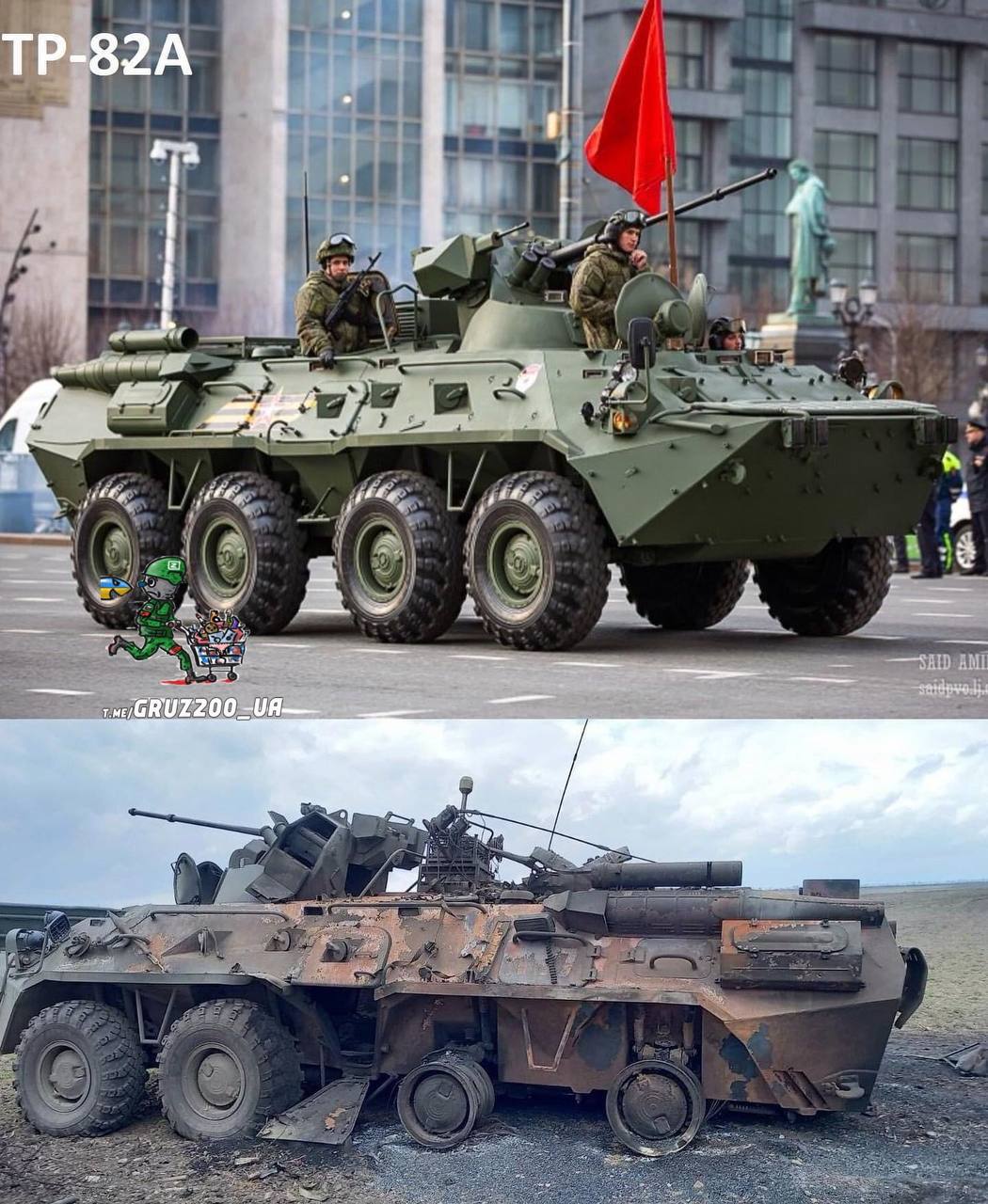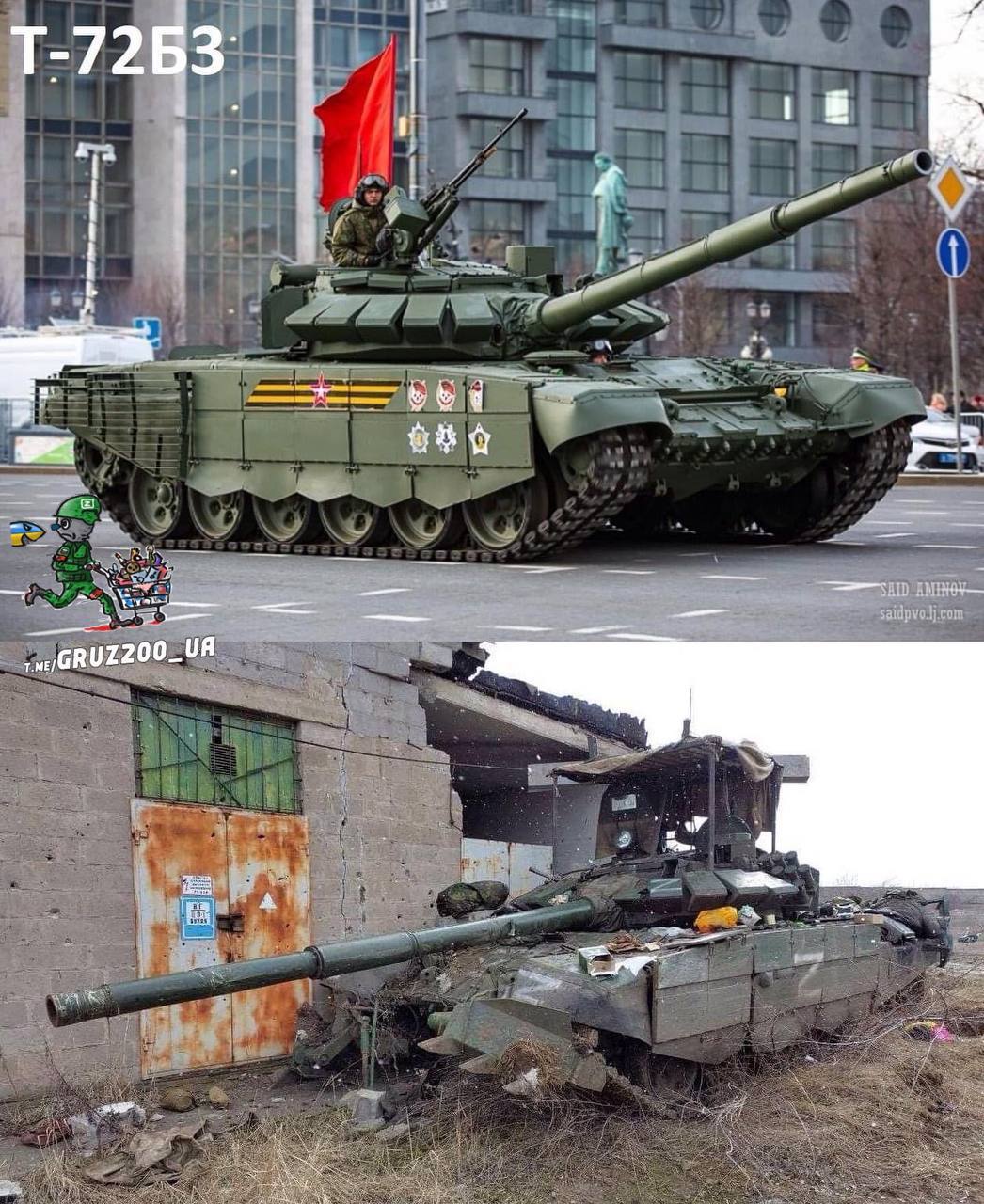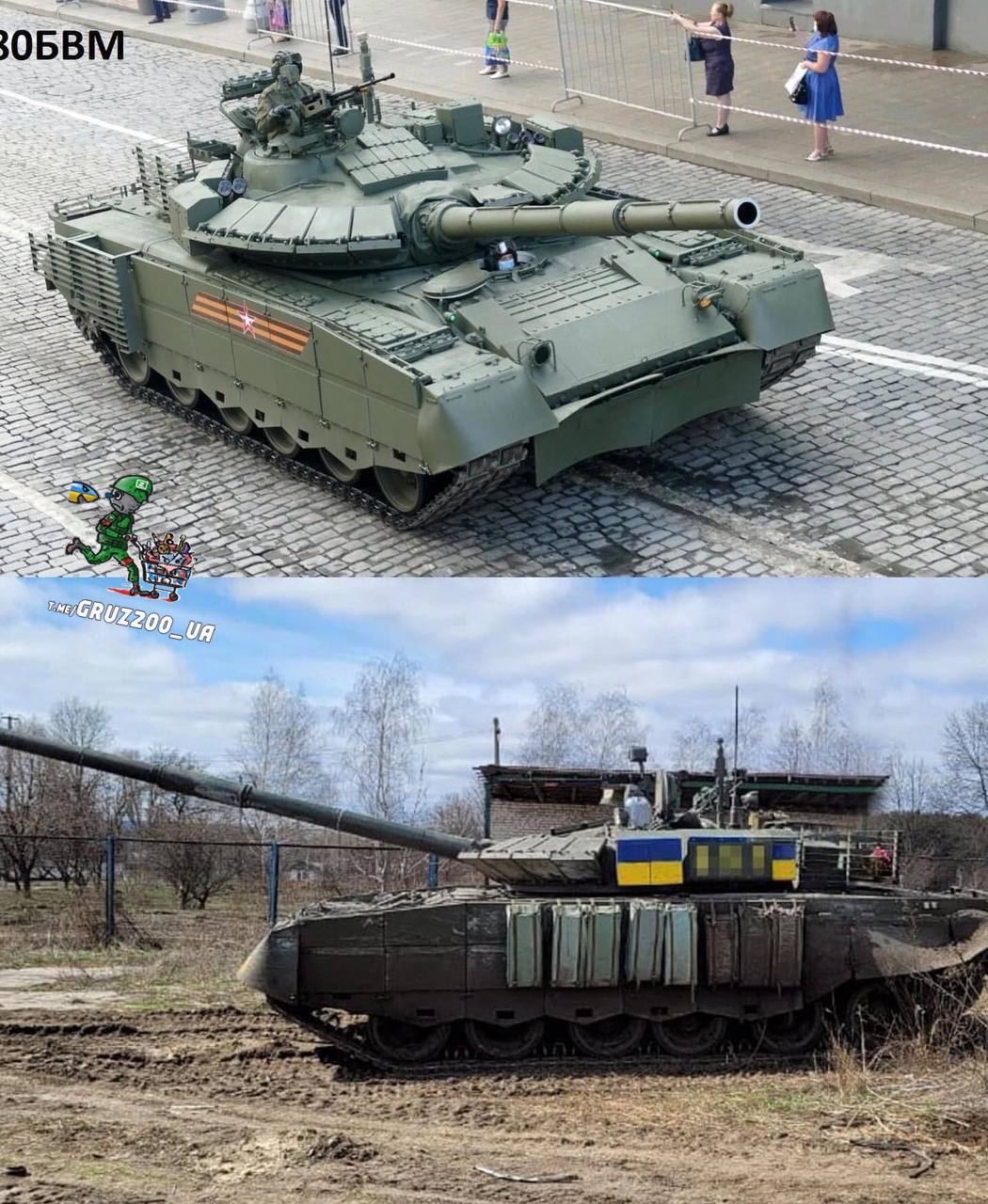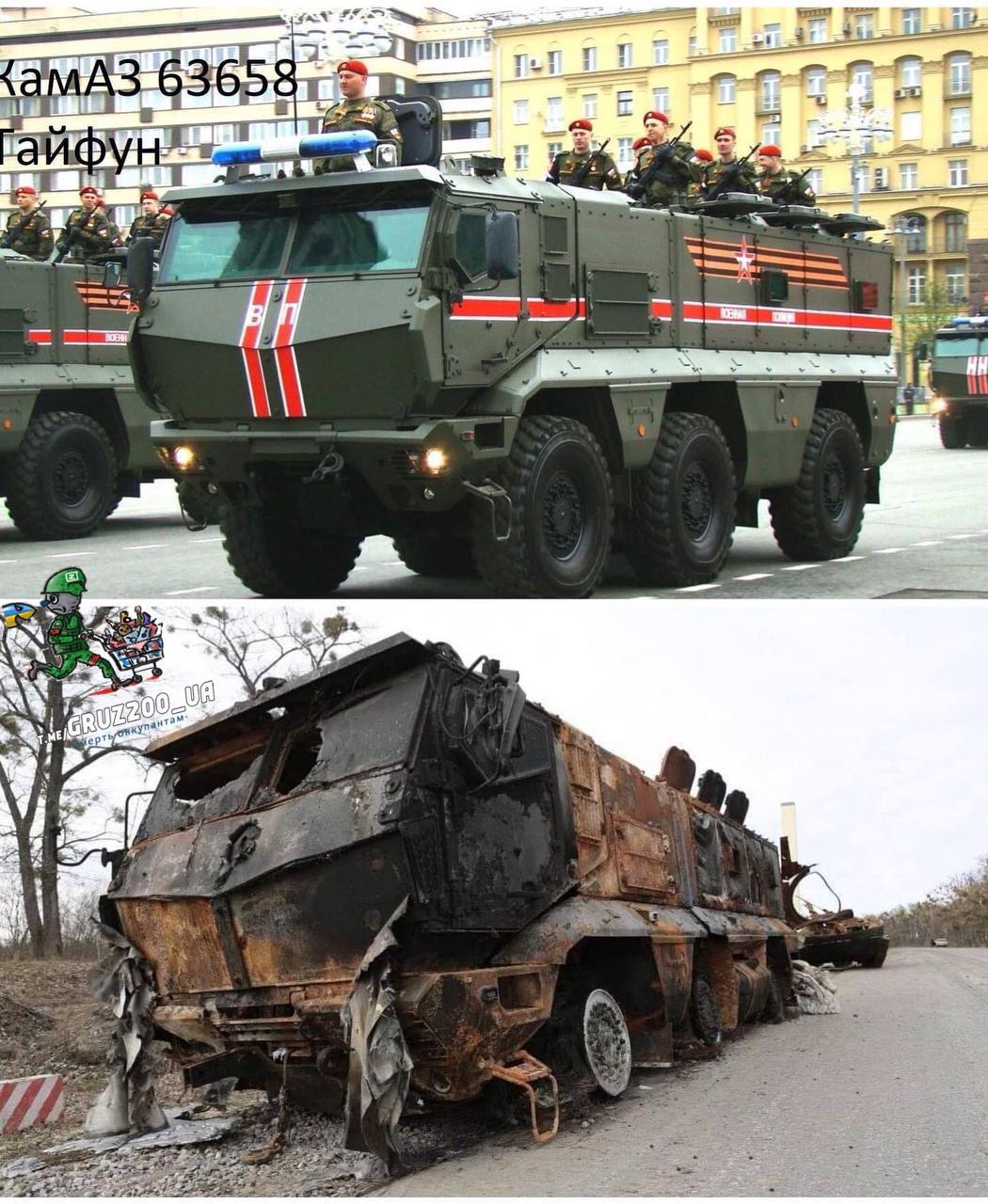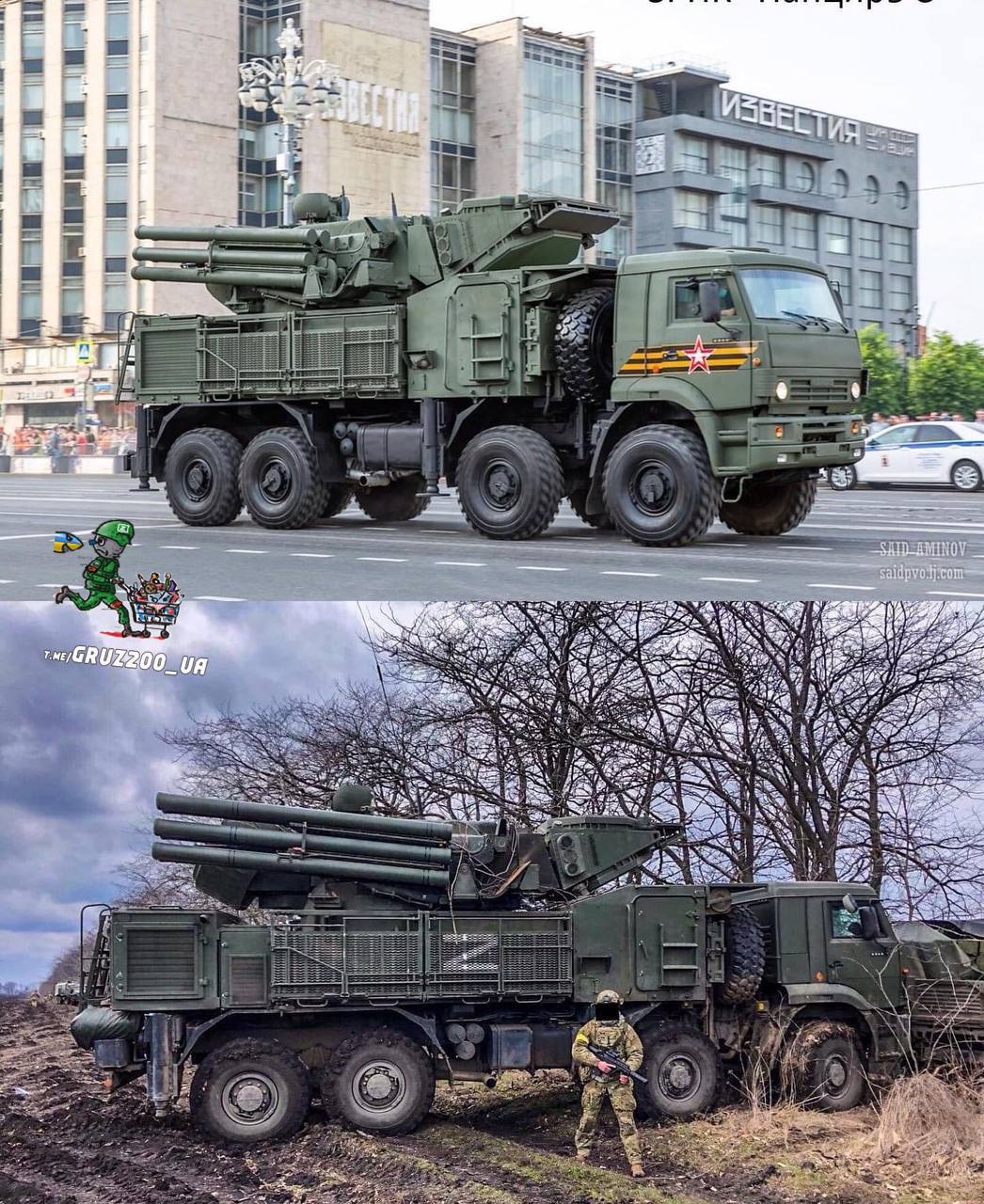 Read more: Portugal to Send Howitzers and APCs to Ukraine
---
---