Ukraine's defenders destroyed russia's T-90M Proryv which was taken in service less than two years ago.
Information that they were sent to Kharkiv direction appeared in late April along with the photos of the tank, taken more likely in the area of the village of Kozacha Lopan on the north of Kharkiv.
Read more: Alligator From the Bottom of River: Russian Helicopter Raised On Surface
In the same direction we see the footage itself, captioned by Ukrainian journalist Andriy Tsaplienko: "This village in Kharkiv oblast has been recently liberated by Ukrainian servicemen".
If you look closely at the photo, you may notice that the turret of the tank is deployed back towards the forest. One of those not many options is ambush made by Ukraine's defenders. And the attempt of the tank to strike the soldiers back.
On the contrary, there is a video provided a few days ago by the Special Operations Forces Command. It shows a different scenario of events when Ukrainian fighters discovered a big concentration of enemy armored and supply vehicles and successfully shelled it.
As you can see, in this situation everybody tries to either find shelter or leave the area instead of engaging in combat. Similarly, it is possible to reject the version with a mine blast, or air attack, because otherwise the turret would be turned in the direction of the course.
Defense Express provides a final option: applying an ATGM, which is highly possible hitting the stern on this T-90M. Moreover, due to common for all T-72's ammunition placement under the crew (instead of placing it in the back of the turret), we see the result of ammo detonation with one simple remark: the turret of T-90 is relatively heavier than common T-72's have, that's why "turret toss" wasn't that spectacular as we got used to seeing.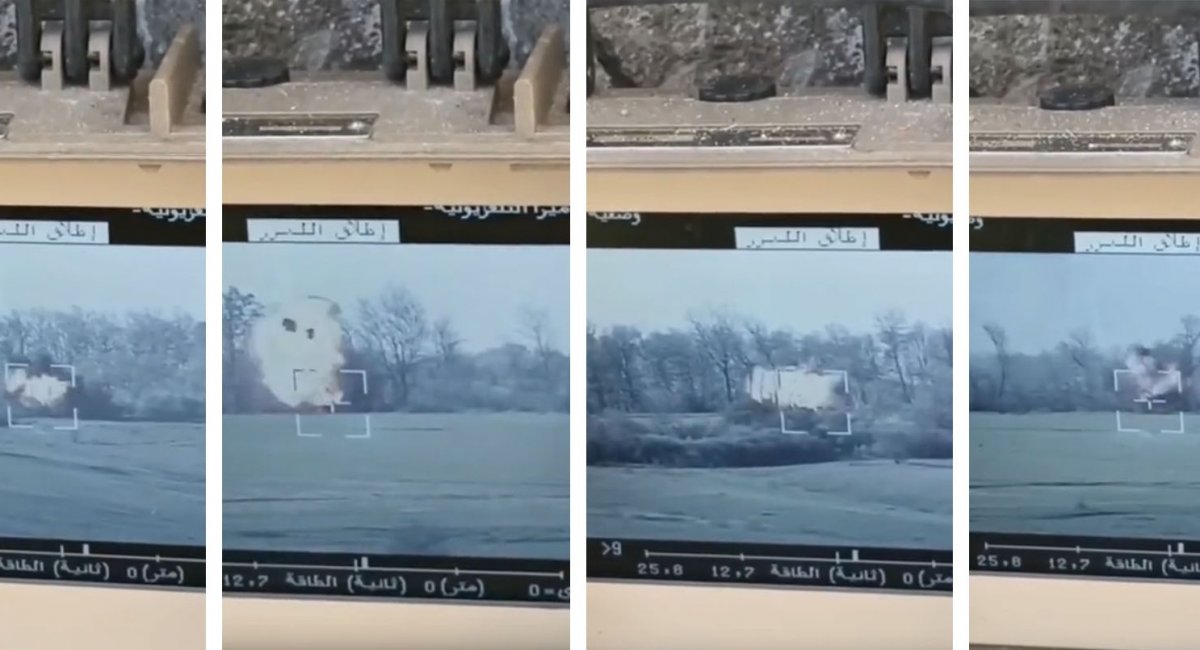 Read more: Ukrainian Troops Destroy russian T-90 Tank
---
---