Recently, a few videos appeared on the web featuring the Snipex T-Rex anti-materiel rifles in action. These guns are well-known to our Ukrainian readers.
And since we have a chance to look at them in actual combat, it's a good opportunity to get our audience acquainted with this Ukrainian-made gun. The video below is provided by StratCom of the Ukrainian Armed Forces and Ukrinform.
Read more: ​Barrett M82: the Gold Standard of Sniper Rifles and One of the Weaponry Countering Russian Forces in Ukraine
According to the manufacturer "XADO-Holding", the designers of the weapon bore in mind soldiers' request for a "classical bolt-thrower" with a minimum of weight, without automatic mode, simple and reliable, for any kind of environment.
However, in the end, the rifle weighs about 25 kilos, but that's not a problem, said Yevhen Bondar, head of the tech control department at "XADO" in an interview to Defense Express back in 2021.
He explained that there was an option to make the rifle lighter, but that would make the gun uncomfortable due to recoil. A rifle of 14,5X114 caliber that can pierce through light-armored vehicles has considerable recoil.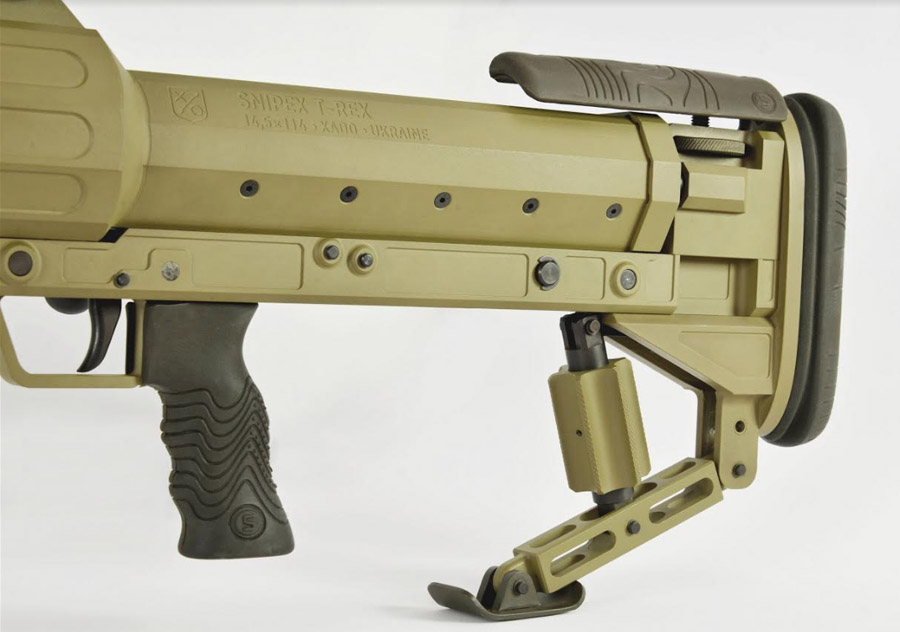 One more factor other than weight is the peculiarities of construction. With part of the energy taken by muzzle brakes, the recoil of the T-Rex is usually not higher than 30 Joules, according to Bondar.
In Snipex T-Rex, a bullpup layout is used: the breech and action are located behind the trigger. The barrel is closed with a longitudinal-sliding rotary shutter; 13 combat stops are arranged in three rows and provide a rigid barrel lock. When reloaded, the magazine is placed into the receiver with the shutter open.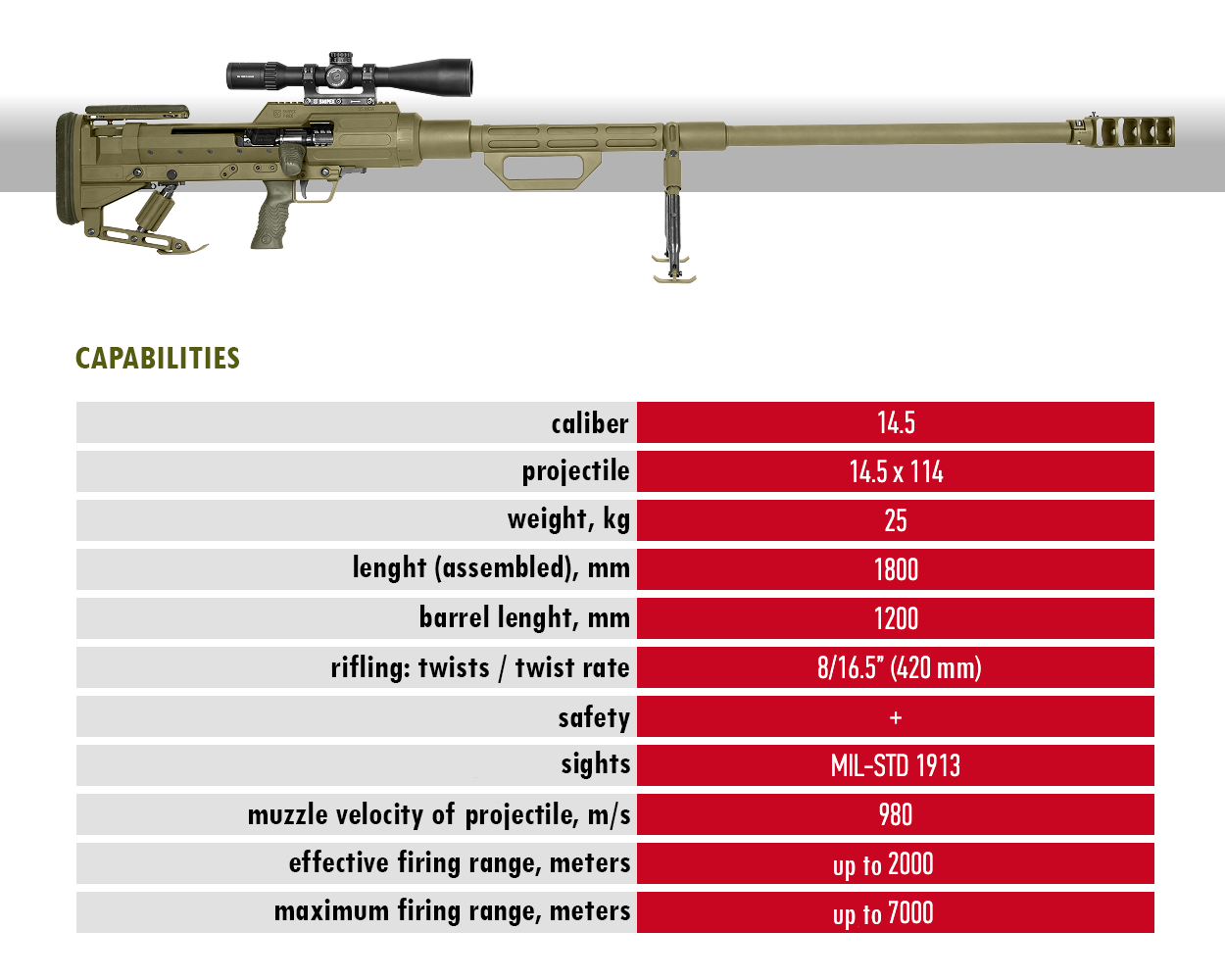 Fire accuracy is provided by a free-floating barrel design. As a bullet is shot out of the barrel, the latter freely retracts. This, along with other design features, provides aimed fire and shot grouping not worse than 1 MOA.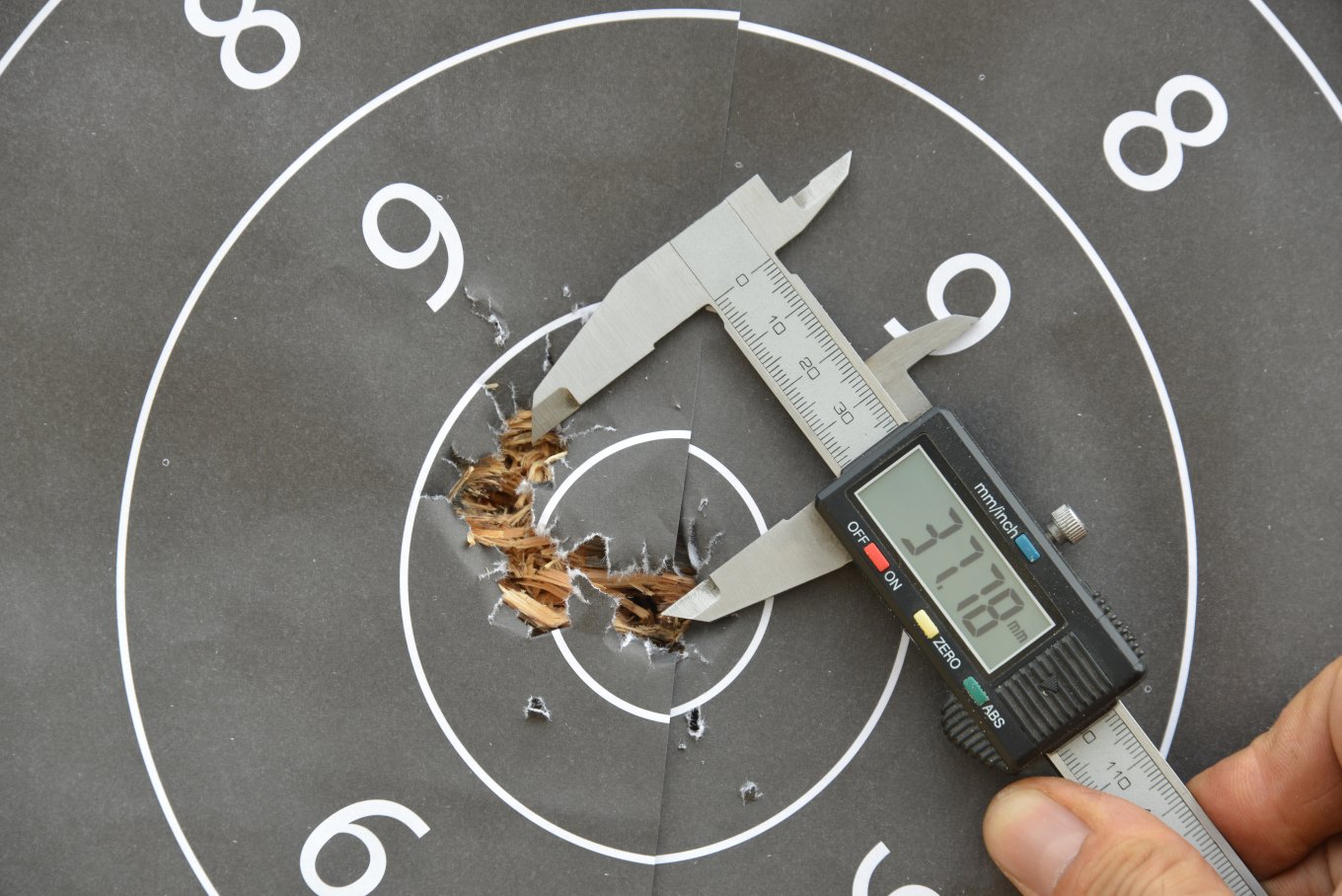 The creators of T-Rex are proud that the entire gun is domestically manufactured:
"The rifle would never be considered Ukrainian if we used a foreign-made barrel," said Bondar. The same goes for other parts including the sight.
Snipex T-Rex was adopted by the Ukrainian Armed Forces just a few months before the full-scale russian invasion. It was also considered for export. Notably, the T-Rex has a sister-rifle of the same manufacturer called Alligator. Look for details below.
Read more: Ukrainian Armed Forces adopt large-caliber rifle Alligator
---
---