"At the end of last year, according to the results of state tests, the Ukrainian army adopted for service a large-caliber magazine-fed repeating rifle Alligator. All parts of the rifle have been made by Ukrainian arms manufacturers," the statement reads.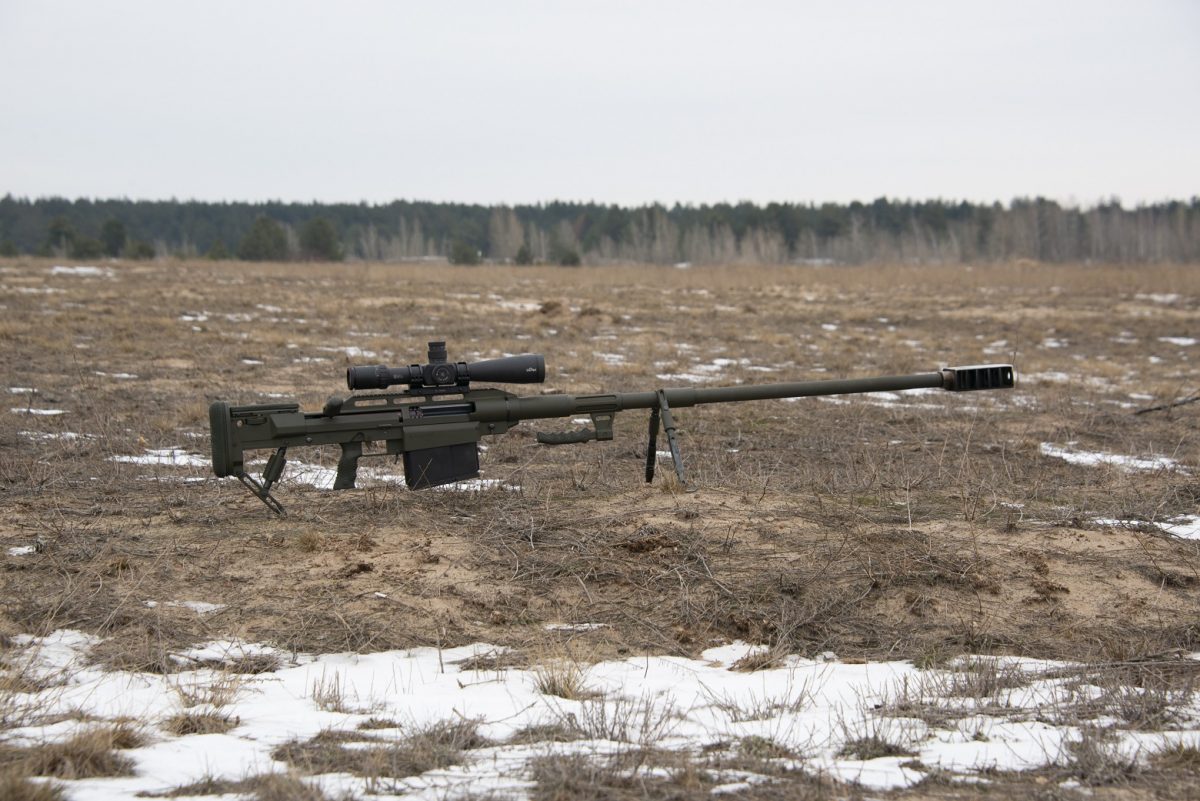 The main task of the large-caliber anti-materiel rifle Alligator is to destroy enemy fortifications and equipment, including light armored vehicles. 14.5x114 is a super-powerful caliber, the initial speed of a bullet is 980 m/s, the effective range of a bullet shot is up to 2,000 meters, and the maximum range of the bullet is up to 7,000 meters. At a distance of 1.5 kilometers, the bullet pierces a 10 mm thick armor plate.
Read more: Special operations units of the marine guard are honing the skills of using new weapons
With a total weapon length of 2,000 mm, the length of the rifle barrel is 1,200 mm. The total weight of the rifle without a magazine with ammunition is 22.5 kg.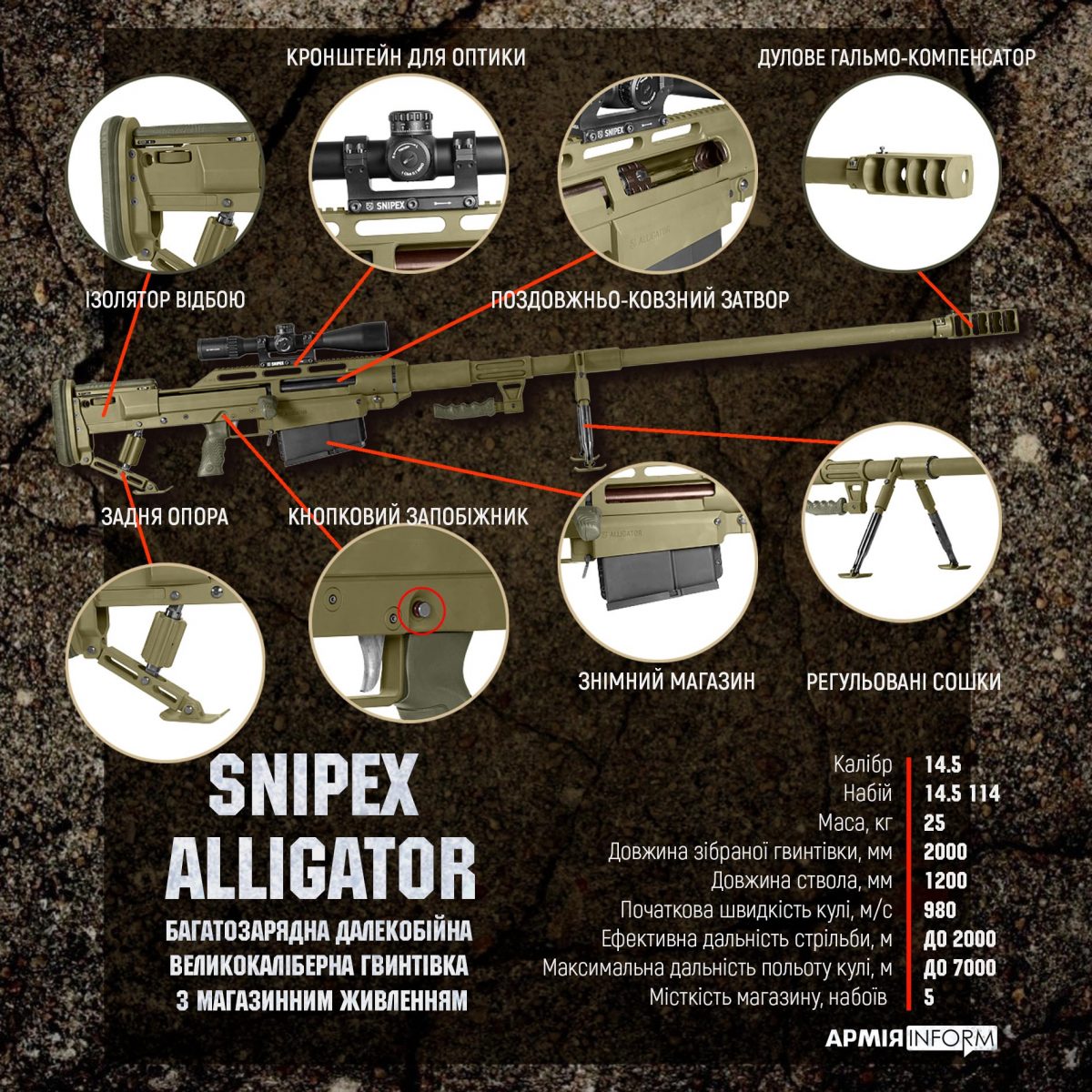 Anti-material large-caliber rifles are designed to neutralize or critically damage conventional and lightly armored military hardware, radar equipment, guided missiles on launchers, warehouses, tanks with petroleum products, and other objects.
As was reported earlier, this year the Ukrainian Defense Ministry will finance the creation of the Sapsan short-range ballistic missile system.
Photo credit: XADO-Holding LLC
Read more: DKKB Luch to Unveil its Stugna-P ATGM Upgrade in 2021
---
---