The Ukrainian military continues to destroy enemy equipment, using conventional helicopters and "minibombs".
So, the next episode on destruction of the enemy tank is published by Ukrainian Ground Forces unit "Aerorozvidka" (it deals with tactical & surveillance unmanned aircraft systems). Video shows the moment when Ukrainian military "shoots" T-90 tank of occupiers with small free-falling bombs.
Read more: Killer Queen: Mine From Drone Thrown Precisely Through the Sunroof of a Car (Video)
"Our fighters destroyed the Russian T-90 "Vladimir" tank in the southern direction of the front. Its price is about $ 2.5-3.5 mln. We are still working to win," the statement said.
It will be recalled that earlier the Defense Forces of Ukraine destroyed the newest Russian T-90M "Proryv" tank (Proryv stands in Russian for Breakthrough), which appeared in the Russian army only in 2020.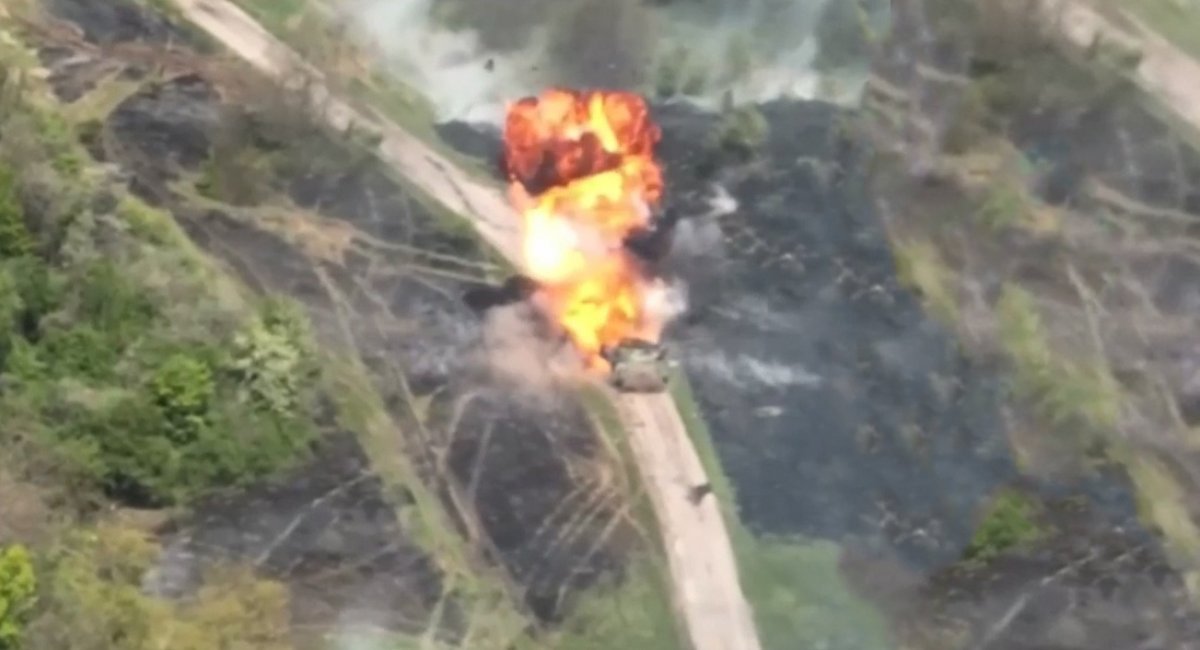 Later, a video appeared of how the Territorial Defense of the Armed Forces of Ukraine destroyed this newest Russian tank, which Defense Express disassembled literally from footage.
Defense Express published Photo Compilation on Russia's Latest Heavy Armor Before and After Coming to Ukraine.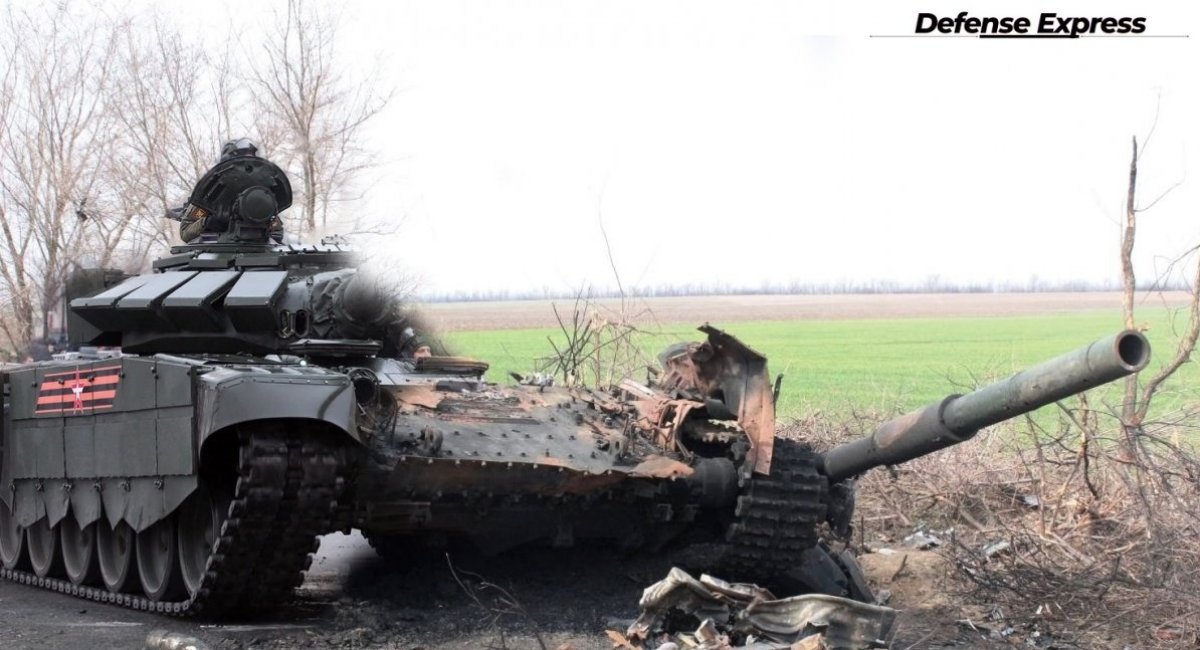 Defense Express also tried to find out Ukraine's tank fleet problems as well as russia's tank losses during the war between the two countries.
Read our analysis on russia's tank assault fiasco and Ukraine's armor issues, please.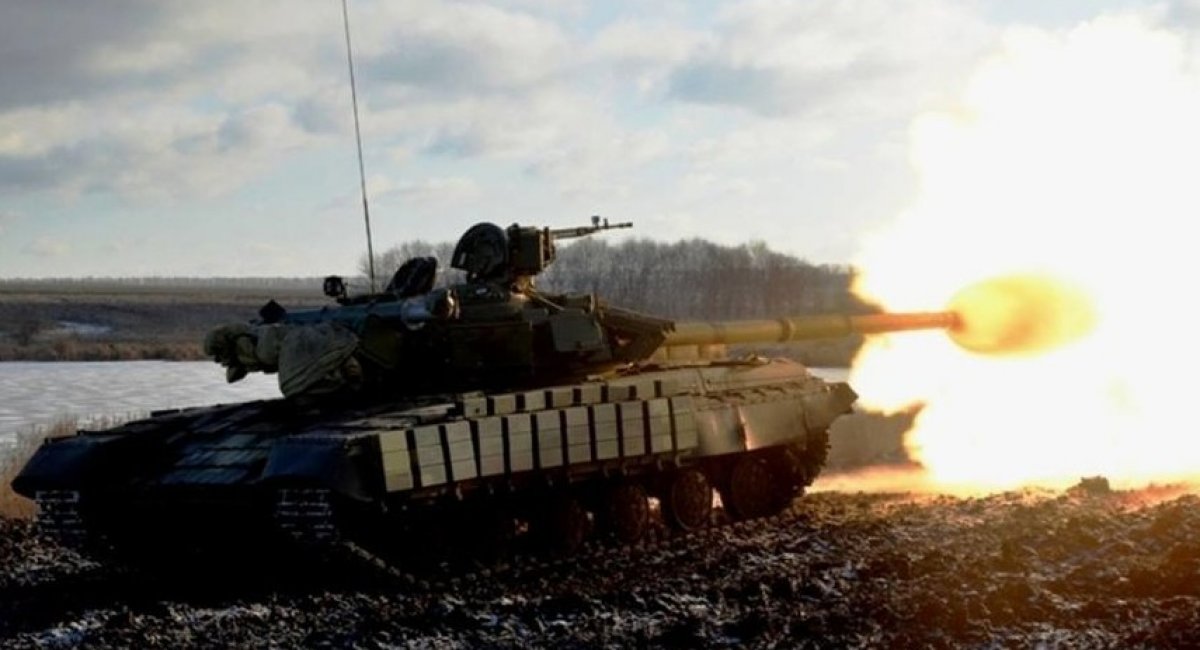 Read more: ​Another Hunt on Russian Armored Vehicles of Ukraine's R18 Strike Drones: Night Terror for Enemy (Video)
---
---