When it became known that the Russian occupation army had removed the T-54/55 tanks from storage and planned to throw them on the battlefield, one of the possible options for their use was considered the possibility that they would be used to break through the defenses of the Ukrainian troops, as a self-made car bombs loaded with explosives known as a vehicle-borne improvised explosive device (VBIED).
One of the first episodes of the use of the T-54/55 in the role of cuicide tank or VBIED
In the end, it partially happened, but the occupiers adapt other armored vehicles for these purposes, including their MT-LB tracked armored fighting vehicles. From time to time russians try to attack Ukrainian military positions with explosive-laden vehicles, such as in the video, which has recently gained popularity in social networks.
In this video, you can see how a russian soldier jumps out of his MT-LB, having blocked the accelerator pedal with something. The car continues to drive until it explodes on a landmine without reaching the positions of the defenders of Ukraine. This is the end result of most attempts by the occupiers to use such "vehicle bomb" on the battlefield.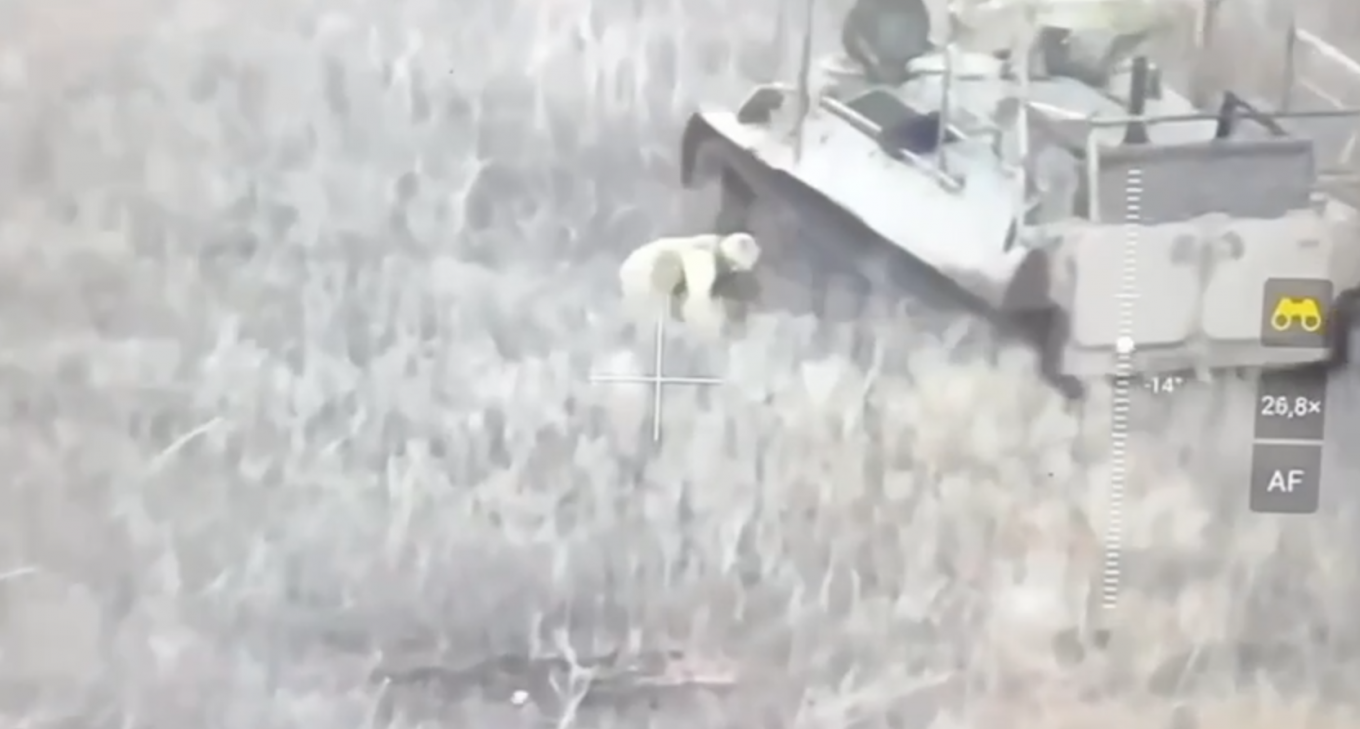 Separately, it is worth paying attention to the number of damaged and destroyed armored vehicles that can be seen on the battlefield. Most likely, the occupiers threw into battle MT-LB vehicle with explosives in this area after a large number of unsuccessful attempts to break through the defenses of the Ukrainian troops. This episode demonstrates once again that the occupiers currently employ a rather limited tactic of using "VBIEDs" on the battlefield with questionable effectiveness.
At the same time, it is worth noting that such "MT-LB-kamikaze" can be dangerous even if it do not reach the target, but are destroyed in the immediate vicinity of the positions. As a result of the detonation of several tons of explosives loaded into the vehicle, an explosive wave is created that is very dangerous for the personnel.
Defense Express reported earlier, that the russians used A-22 naval MLRS mounted on MT-LB vehicle in the Kherson region. We also wrote, tha russians installed the S-60 anti-aircraft gun on the MT-LB armored vehicle
.
Read more: ​What a Battle Between Post-Soviet T-55 Tanks and the British Challenger 2 Might Look Like
---
---