During enemy's retreat in Kherson oblast, the russian occupying forces lost a lot of their weapons and military equipment, among them there are really interesting and rare samples. Defense Express made a list of what was destroyed and captured by the Armed Forces of Ukraine.
BMP with rare protection
Near Kherson, the Armed Forces of Ukraine captured russian BMP-2 with rare protection, namely the 675-sb3KDZ complex. And this is only the second time since the beginning of the full-scale invasion that the russian federation has lost an infantry fighting vehicle equipped with such a system. In the first case, in June 2022, the Armed Forces of Ukraine captured the BMP-2 675-sb3KDZ in a good condition, while this time the infantry fighting vehicle is damaged.
Read more: Under the Fire of Tanks and ATGMs: Short Review of the Turkish Kirpi by Ukraine's Servicemen And How It Helps On the Battlefield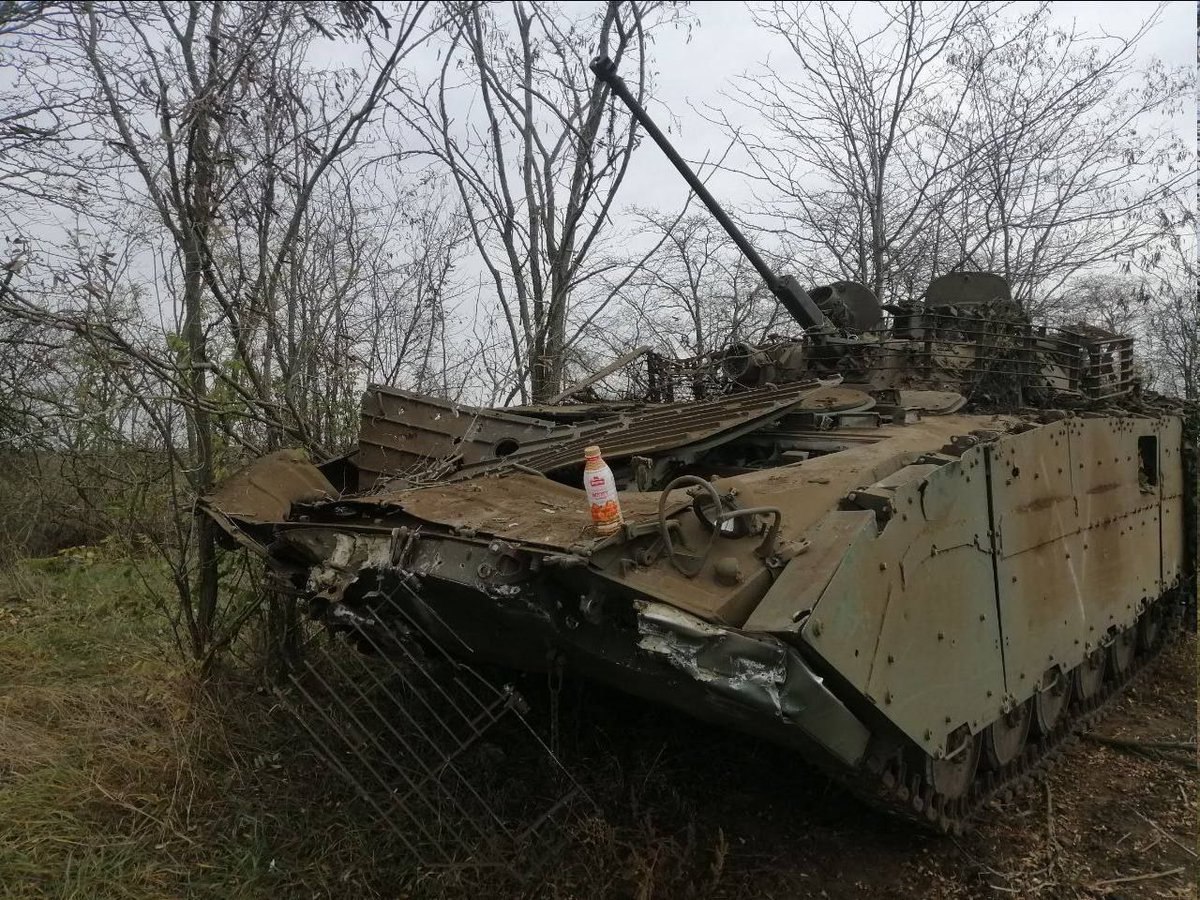 This defense complex for the BMP-2 is actually rare, because in 2021 the russian army purchased only one hundred units of 675-sb3KDZ for them.
Artillery fire control vehicle
During the retreat from the west bank, the occupiers left the 1V119 Rheostat artillery fire control vehicle, which is designed to control the fire of the 2S9 Nona self-propelled artillery batteries.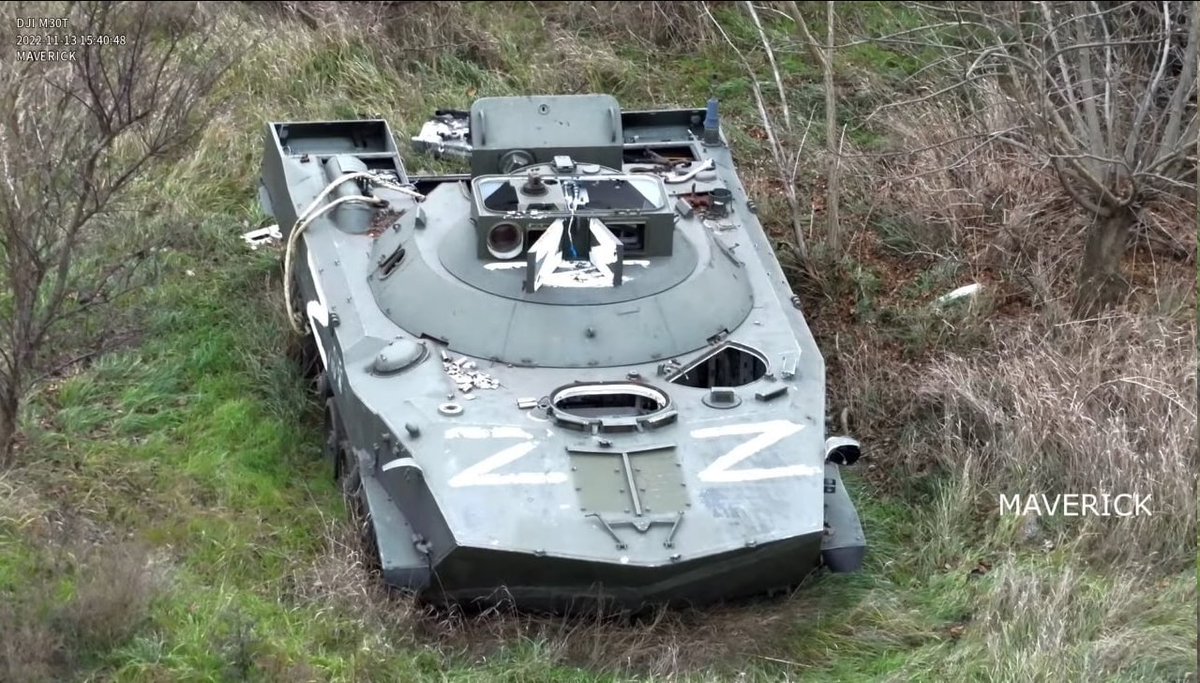 According to Oryx, since the beginning of the full-scale invasion, the occupiers have lost at least nine units of such vehicles, seven of them were captured, and two more were destroyed.
A rare radar
The occupiers lost in Chornobayivka an valuable and rare 8Ya6-К1 Podlet low-altitude surveillance radar for the S-400 complex. This radar provides target guidance for the S-300 and S-400 surface-to-air missile systems.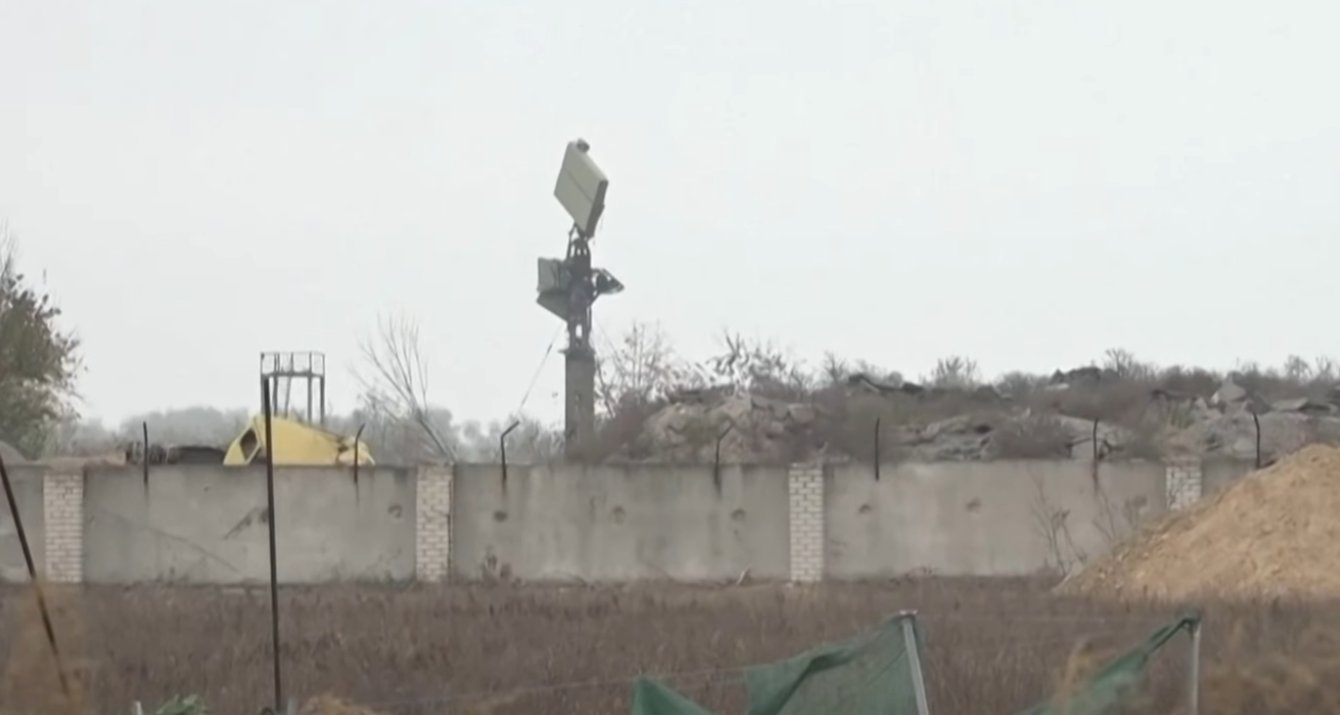 This is the second radar to have been destroyed by the Armed Forces of Ukraine. Moreover, it's happened in the same direction: the first system was destroyed in July near Nova Kakhovka.
Even older tanks
The russian troops in Kherson oblast were also distinguished by a significant number of the T-62M and T-62МV tanks, dozens of them have become trophies of Ukraine's military.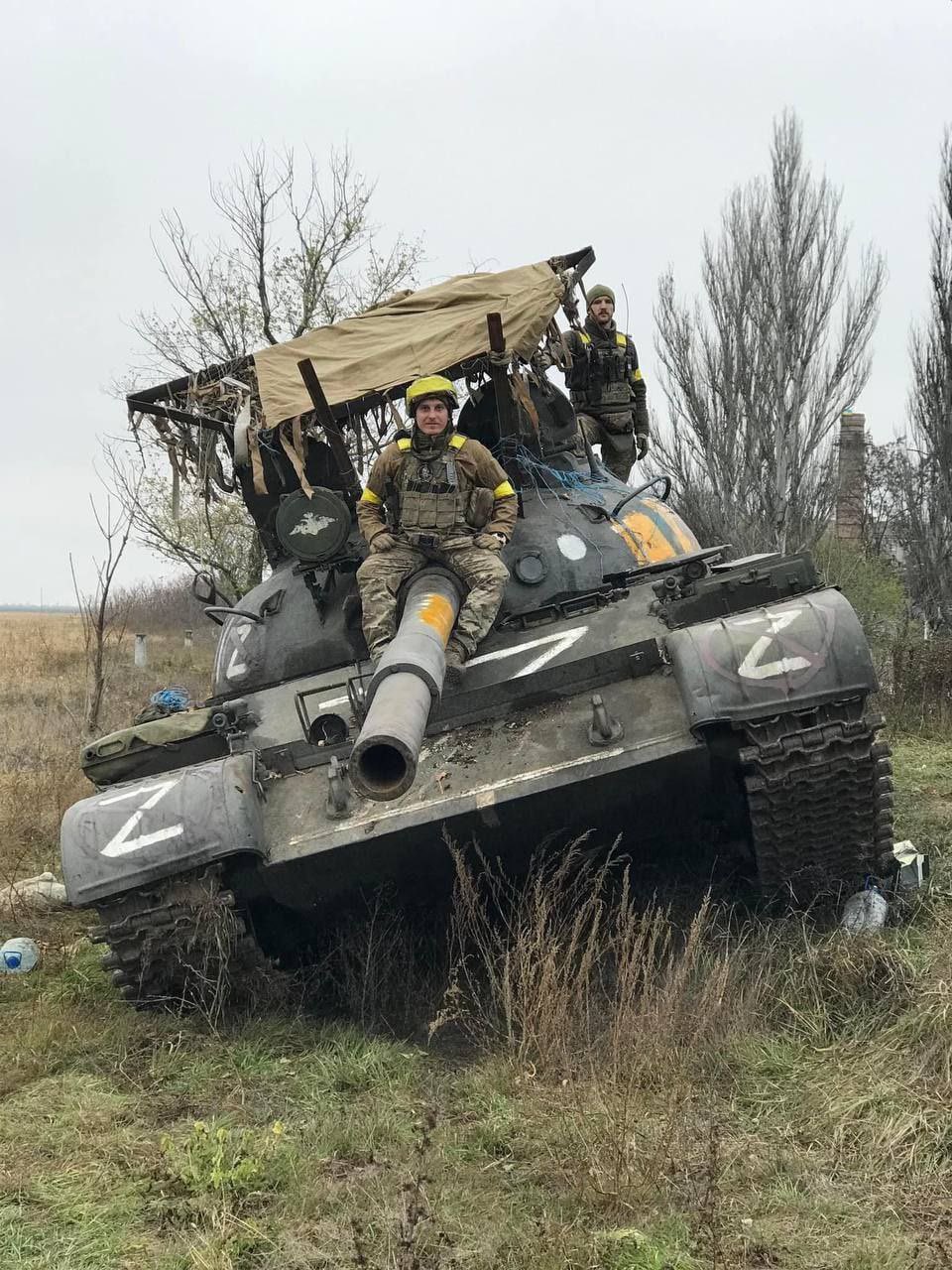 However, if the T-62M tanks undergone a deep modernization in 1983-1985, then a real rarity was recently found in Kherson oblast: the T-62 tank dating back to 1967.
Read more: "Combined Units" Tactics: How National Guard Servicemen With MANPADS And the ZU-23-2 Guns Clear the Sky From russia's Helicopters And Other Targets
---
---