The russians, after recently losing one of their latest T-90M tanks in Ukraine, unintentionally informed the Armed Forces of Ukraine where other such tanks can be found. mil.in.ua drew attention to the video where the occupiers revealed their modern T-90M.
Thus, the occupiers demonstrated at least one of their newest tanks in the Zaporizhzhia region, it is noted that the occupiers are preparing for an offensive on one of the areas of the front there.
Read more: ​Russians Already Use T-34. Though Not the Way Expected (Video)
The russians themselves claim that "heroic Vladikavkaz tankmen" will provide "invaluable fire support" on the T-90M in "unified combat formations with infantry".
It is not yet clear how successfully they manage to do this, because currently in his comments the russian occupier only complains about the M777 howitzers and the fact that Ukrainian tankers fired at their positions.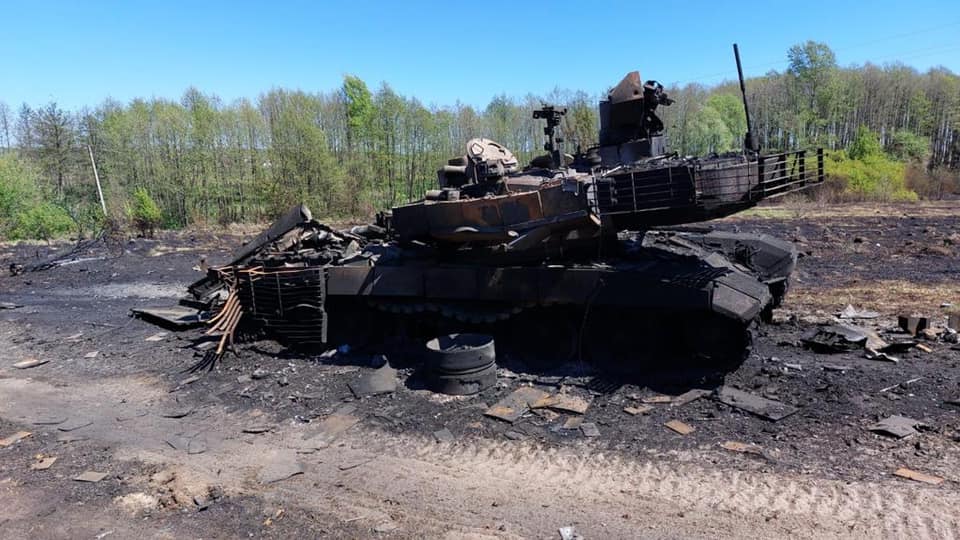 Defense Express reminds that very recently the fighters of the 93rd brigade "Kholodny Yar" destroyed three tanks of the russian army that were abandoned near Izium, one of them was the T-90M.
Read more: Chronicle of the Russian Federation Crimes in Ukraine (July)
---
---