Journalists from BILD reported that Armed Forces of Ukraine already get German PzH 2000 155-mm self-propelled howitzers. German edition published photos and videos from the combat zone.
According yo the German Journalists, Ukrainian servicemen are taking maximum measures to hide the location of valuable weapons from the Russians. The howitzer from the footage is disguised as vegetation, and no one around it is allowed to use mobile communication.
Read more: The Armed Forces of Ukraine Could Get 6 More PzH 2000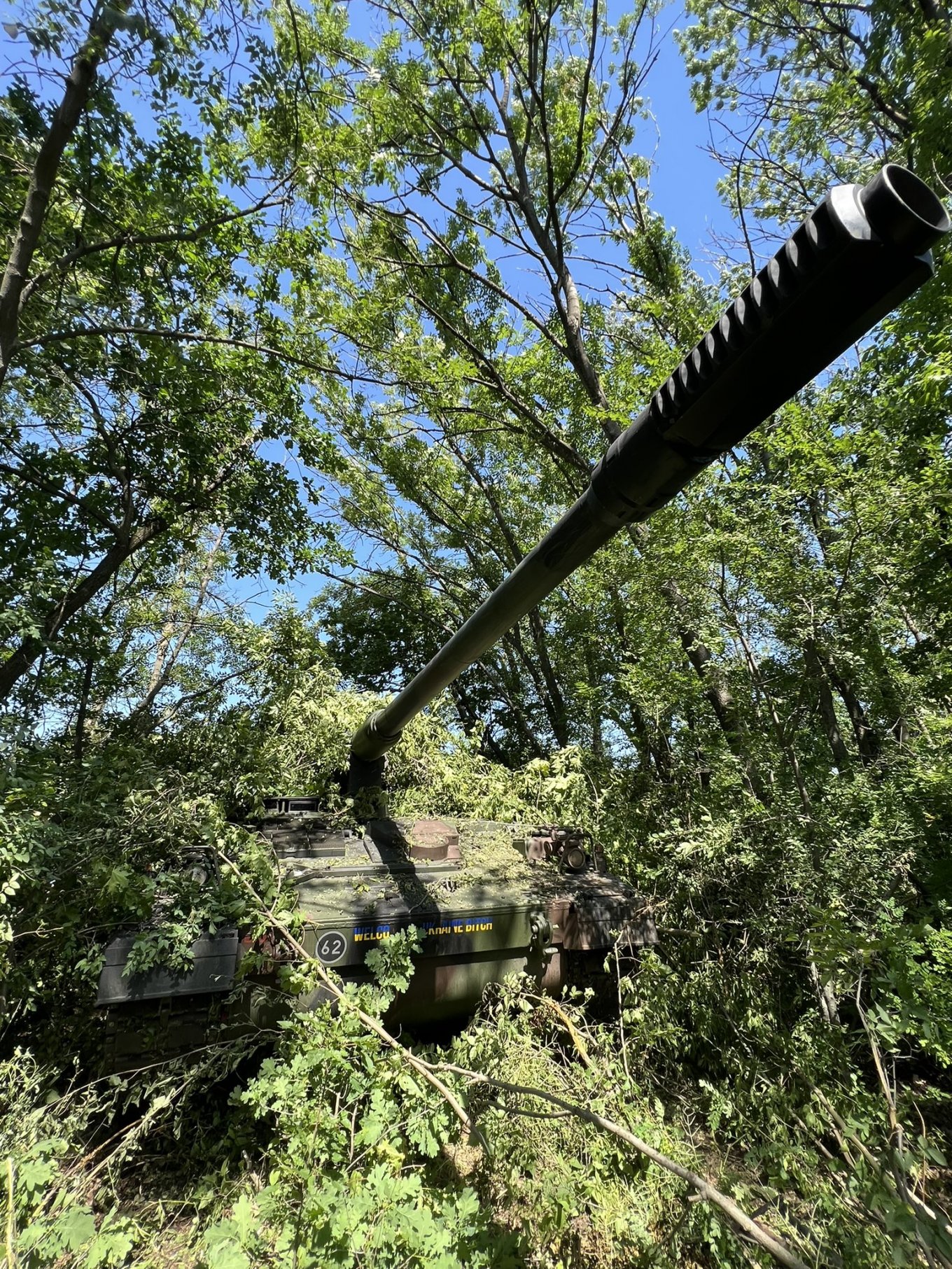 The publication quoted Ruslan, one of the ACS operators, saying they spent 36 days mastering PzH 2000, although they initially planned to study the weapon in 10 days. The Ukrainian servicemen assessed the howitzer as follows:
"We are very grateful to the Chancellor of Germany and the German people for these ACS. This is a perfect weapon, one such howitzer is worth three Soviet ones we used to have. The Russians still have an advantage in artillery. But we hope to be able to change that with new arms supplies. We need more!"
In May 2022, the Army Recognition editorial team reported that Netherlands and Germany approved the delivery of 12 PzH 2000, 155mm tracked self-propelled howitzers to Ukraine. The Netherlands has provided five examples to Ukraine while Germany has supplied seven.
The PzH 2000 is one of the latest generations of artillery self-propelled howitzer that was designed and developed by a German consortium first consisting of Krauss-Maffei, KUKA and Rheinmetall and the second of Wegmann and MaK. The first production howitzer was completed early in 1998 and, following company trials, was handed over to the German Army in July 1998 which was the first customer of the PzH 2000.
The PzH 2000 is a 155mm self-propelled howitzer based on tracked armored chassis. The design of the vehicle consists of three main parts with the driver seated at the front right of the tracked armored chassis and powerpack on its left and the turret mounted at the rear of the hull.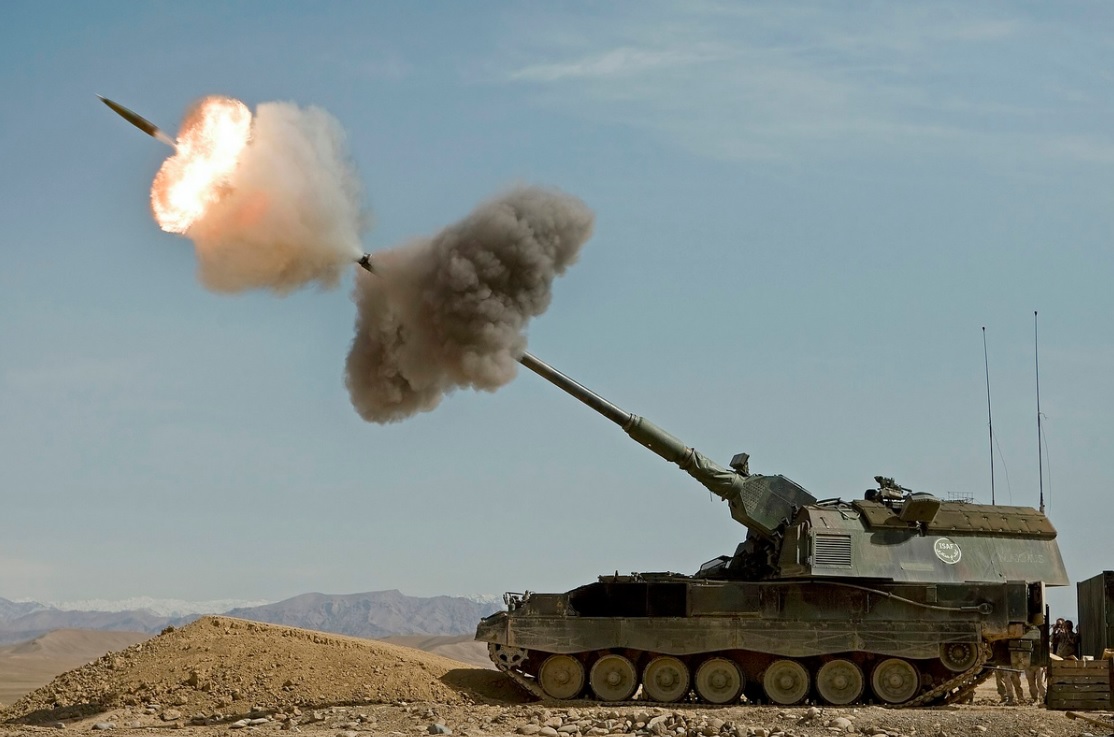 The main armament of the PzH 2000 consists of one 155mm L52 gun developed by Rheinmetall which has an automatic loading system. The PzH 2000 automatic shell-loading system can handle 60 ammunition. The ammunitions are picked up from the back of the vehicle and automatically stowed in the 60-round magazine in the center of the chassis. The second armament of the PzH 2000 includes one 7.62 mm machine gun mounted on the left hatch on the roof turret. Four 76 mm smoke grenade dischargers are mounted on each side at the front of the turret, firing forwards.
The PzH 2000 can fire all the standard NATO 155 mm ammunition with a maximum firing range of 30 km with standard HE-FRAG (High Explosive Fragmentation) projectiles and 40 km with base bleed projectiles.
Read more: German Industry Ready to Sell 100 PzH 2000 SPGs to Ukraine At Once – Ukraine's Ambassador in Germany
---
---