In a new video from the Air Assault Forces Command, a driver of the "Wolfhound" heavy-armored truck shares his experience operating this vehicle.
The soldier says the Wolfhound is used for delivery of ammunition, evacuation of personnel, transporting of personal equipment, and reconnaissance. Also, the vehicle's protective capsule keeps the crew and landing force safe from landmines. The "traditionally good quality" of British equipment is also noted.
Read more: Ukraine's Marines Describe Their Mastiff Armored Vehicle Experience
"The vehicle is quite effective and armored, there is cumulative armor, good capsule. It has three drivetrains, and performs well on sand, on bog."
Notably, the Wolfhound he operates uses a Browning M2 gun of 12.7mm (.50) caliber as a weapon, instead of the 7.62mm General Purpose Machine Gun, commonly used on this vehicle, according to the British defense ministry's website.
"The vehicle can be also used as fire support for the infantry," the driver says, adding that he's grateful to the Western allies for providing the equipment.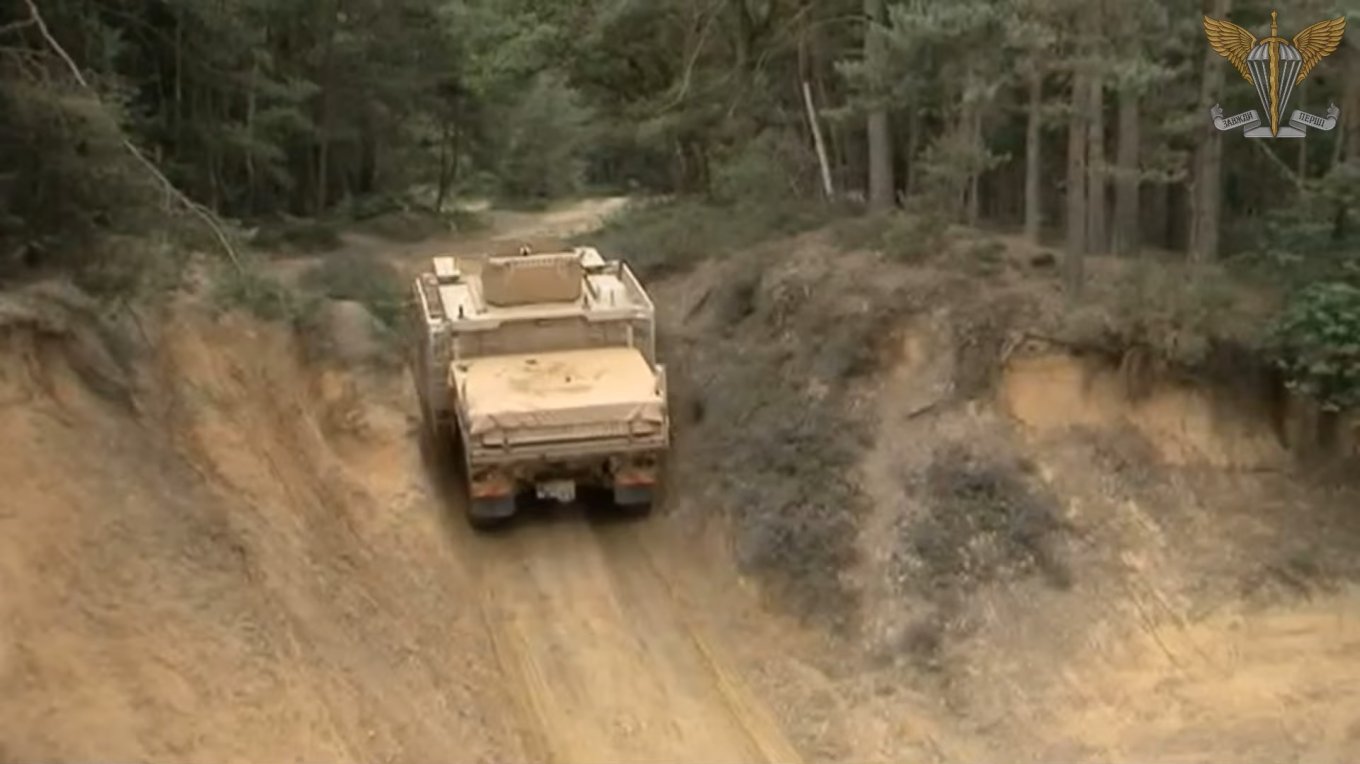 He was one of those troops that traveled to Great Britain for the special courses of operating a range of military vehicles provided by the United Kingdom to Ukraine which includes not only the Wolfhound, but also Mastiff, Husky and CVR(T) Spartan.
All of these were provided to Ukraine by the United Kingdom as part of the military assistance to counter the russian aggression – 120 armored fighting vehicles in total, according to the British Ministry of Defense
Read more: A Glimpse of Ukrainian Troops Training in the UK: Infantry, Navy Exercises and British Army Tests
---
---