Commander-in-Chief of the Armed Forces of Ukraine published footage of the missile attack on the port of Berdiansk city, southern Ukraine. The city has been in russian occupation since the very first days of russian invasion of Ukraine in February 2022.
Then, on March 24, a successful strike on the city port where russians docked their dock landing ships (LSD) managed to destroy one of them and damage several others.
Read more: Russians Preparing the Airfield In Occupied Berdyansk For a Circular Defense: Three Rows of Wagner Pyramids And 15 Km of Fortifications
As stated in the video, a group of landing craft entered the port on March 21, 2022 in order to unload military equipment personnel. The missile strike with Tochka-U tactical ballistic missile by the Armed Forces of Ukraine found the Saratov LSD, and it sank. Three other vessels got damaged: Orsk, Caesar Kunikov and Novocherkassk LSDs.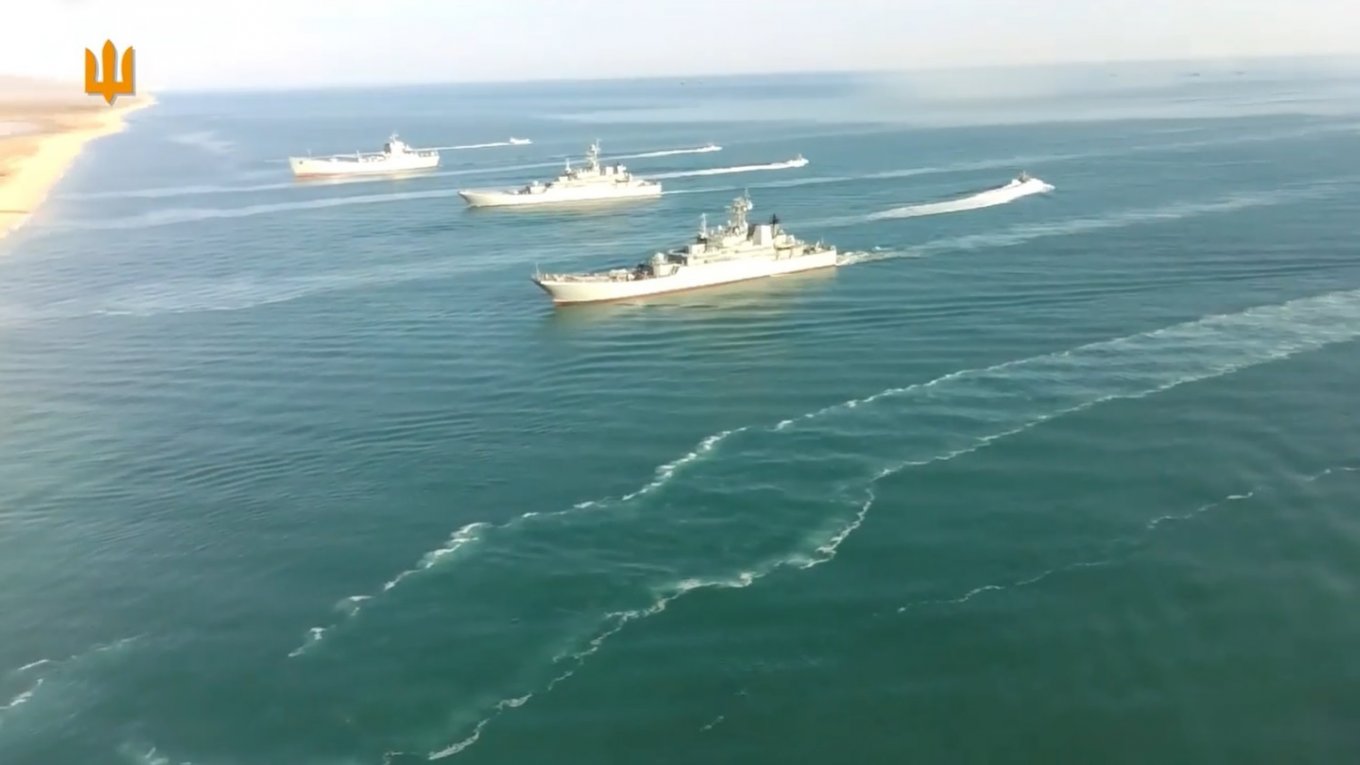 The final shots show the footage by a Ukrainian military TV channel Briz published back on the day it happened. In the extended version we can see all three big ships hurriedly leaving the port. Caesar Kunikov was later seen in Sevastopol port on repairs.
This attack was considered the biggest victory of Ukraine over the russian navy, until the destruction of the Moskva flagship 21 days later, the operation that is still covered in mystery despite almost a year has passed since then.
Read more: ​Who Helped Destroy russian 'Moskva' Cruiser and What Role Bayraktar TB2s Played in the Operation
---
---