A dock landing ship of russian naval forces has entered the waters of a shipyard in Kilen Bay, Sevastopol, in the temporarily occupied Crimea. The ship has signs of damage, according to the "Crimea.Realities", a media project of Radio Free Europe/Radio Liberty. The left side of the ship has large dents, the paint was burnt in a several places.
The right side is not seen on the photo below. Tactical number "158" is seen though on the vessel's bow, which indicates that it is the dock landing ship (LSD) "Caesar Kunikov" of the Black Sea fleet to come for a refit. This damage was taken as early as March 2022, when a "Tochka-U" missile hit the port in Berdyansk, occupied by russian forces.
Read more: How many "Neptune" Anti-Ship Missiles Needed to Destroy russian Black Sea Fleet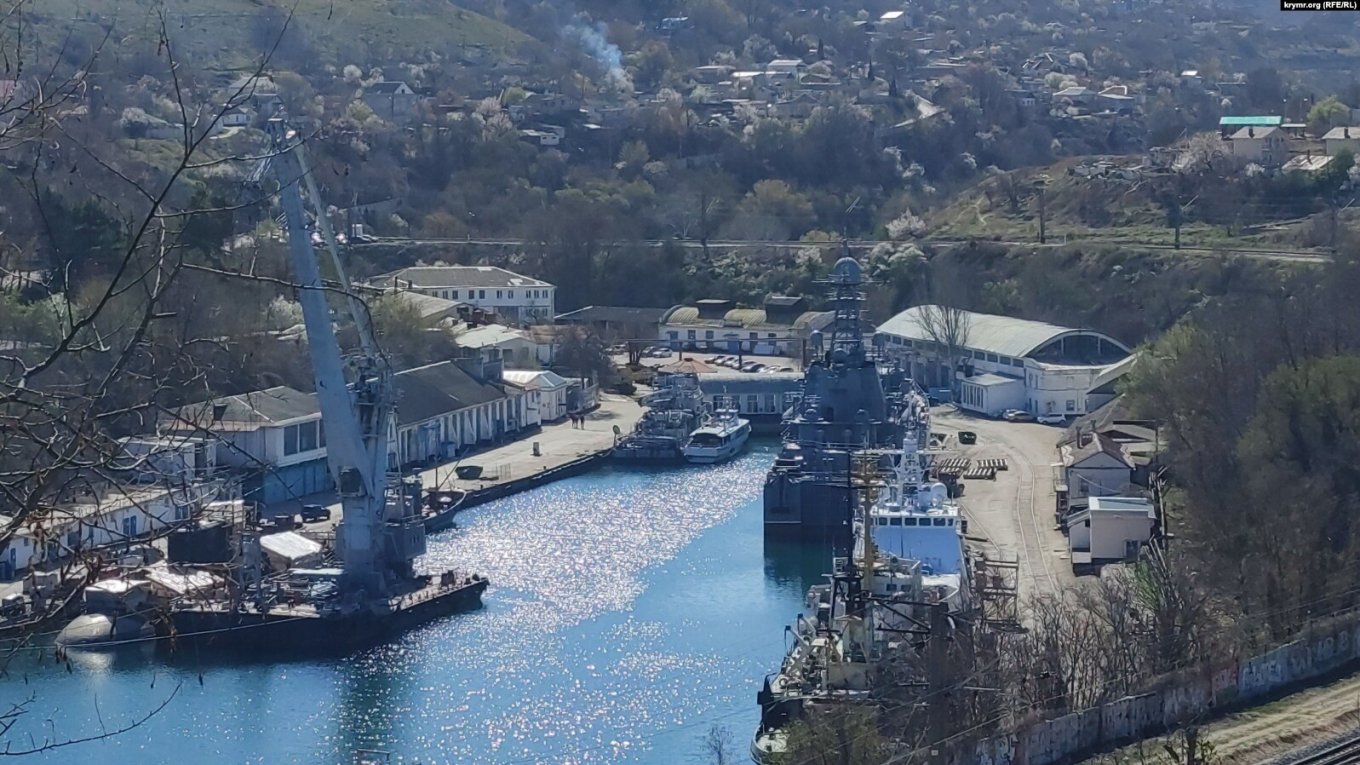 The journalists of RFE/RL inform that in early April this year another LSD "Azov" of the russian Black Sea Fleet came to the same 13th shipyard. There is no information about what happened to this vessel in the open sources. But it looks like the repair was not a scheduled one. As of May 12 russian "Azov" ship is still in the repair, "Crimea.Realities" said.
There are two equally possible explanations. Either this dock landing ship had some "extraordinary" problems with its running gear or it had a "memorable" collision with a Ukrainian "Neptune" anti-ship missile, that allegedly was involved in the submergence of the russian missile cruiser "Moskva".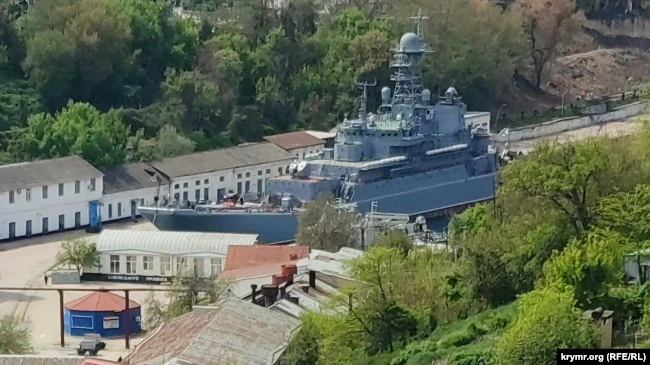 Find the latest news on Ukraine-russia war in our daily news feed:
Read more: Day 80th of War Between Ukraine and Russian Federation (Live Updates)
---
---