SOF informed this on Facebook. Unlike conventional anti-tank mines, PTKM-1R attacks vehicles from above. When approaching the equipment to a distance of up to 50 meters, the seismic sensor gives a command to fire a combat element that hits the equipment.
Read more: Ukraine's Fighters Apply Trophy 2S9 Nona Self-Propelled Artillery Gun to Destroy russia's Armor (Video)
This tank mine is not known to have been previously employed on operations. It was shown for the first time outside Russia by Rosoboronexport JSC in November and December last year, when it was displayed at the Egyptian Defence Expo (EDEX) 2021. The PTKM-1R is distinct from conventional anti-vehicle mines in its ability to attack the top of an armoured vehicle. The top of a tank or other armoured fighting vehicle (AFV) is typically fitted with thinner armour than its front or sides—hence the top is almost always the most vulnerable aspect of an armoured vehicle.
The PTKM-1R is a high-explosive (HE), top-attack, shaped-charge, anti-vehicle landmine. The PTKM-1R system functions by detecting and tracking a target. Once a target has been identified, a submunition is launched into the air toward the target, functioning so that it attacks the vehicle's roof. The system consists of a combined transporter-launcher and an offensive element (submunition). So far, the mine can only be emplaced manually, but the manufacturer plans to utilise other delivery methods in the future. The PTKM-1R is similar in many respects to the American M93 Hornet Wide Area Munition, which is presented for comparison in the latter part of this article.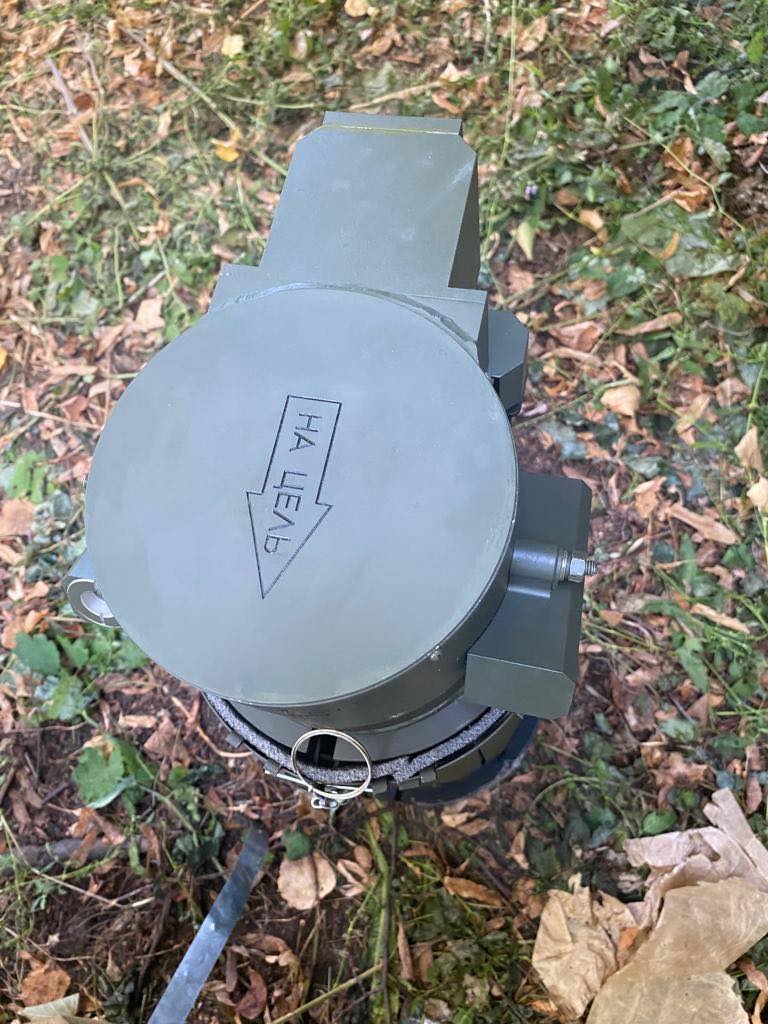 Technical Characteristics:
- Weight: 15.9 kg
- Explosive fill weight: 945 g (2.08 lbs)
- Liner material: copper-tantalum alloy
- Impact core mass: 450 g
- Armour penetration: 90 mm
- Target detection range radius: 100 m
- Sensors: seismic, acoustic, infrared
- Temperature range: -1 to +50 degrees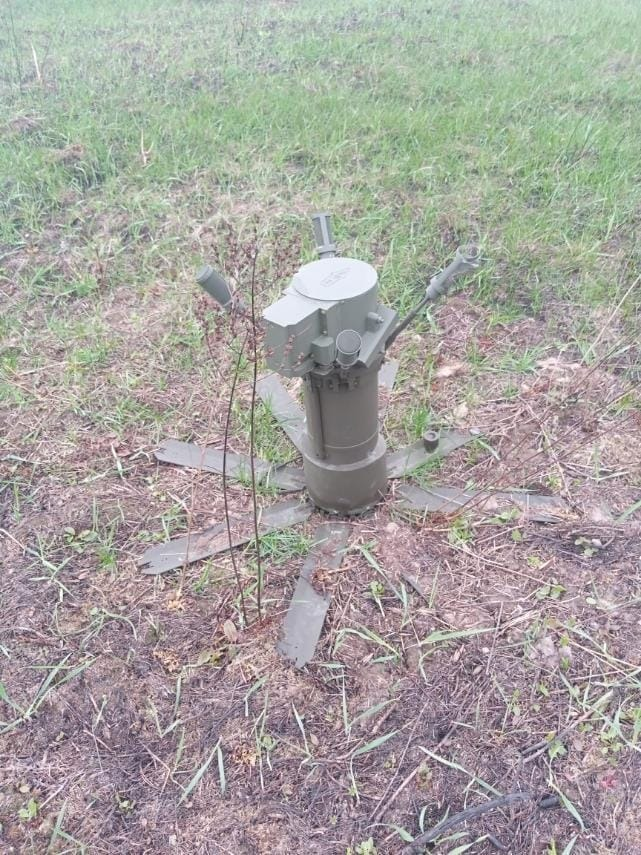 Read more: Russia's T-80UK Failed Tank Biathlon, Now a Trophy For the Armed Forces of Ukraine (Tank Specification)
---
---