The Oncilla APC vehicle was displayed equipped with a DEUTZ BF 4M 1013FC 190.5 hp diesel engine integrated with Allison 1000 automatic transmission, allowing highway speeds up to 110 k/h and a maximum range of 750 km.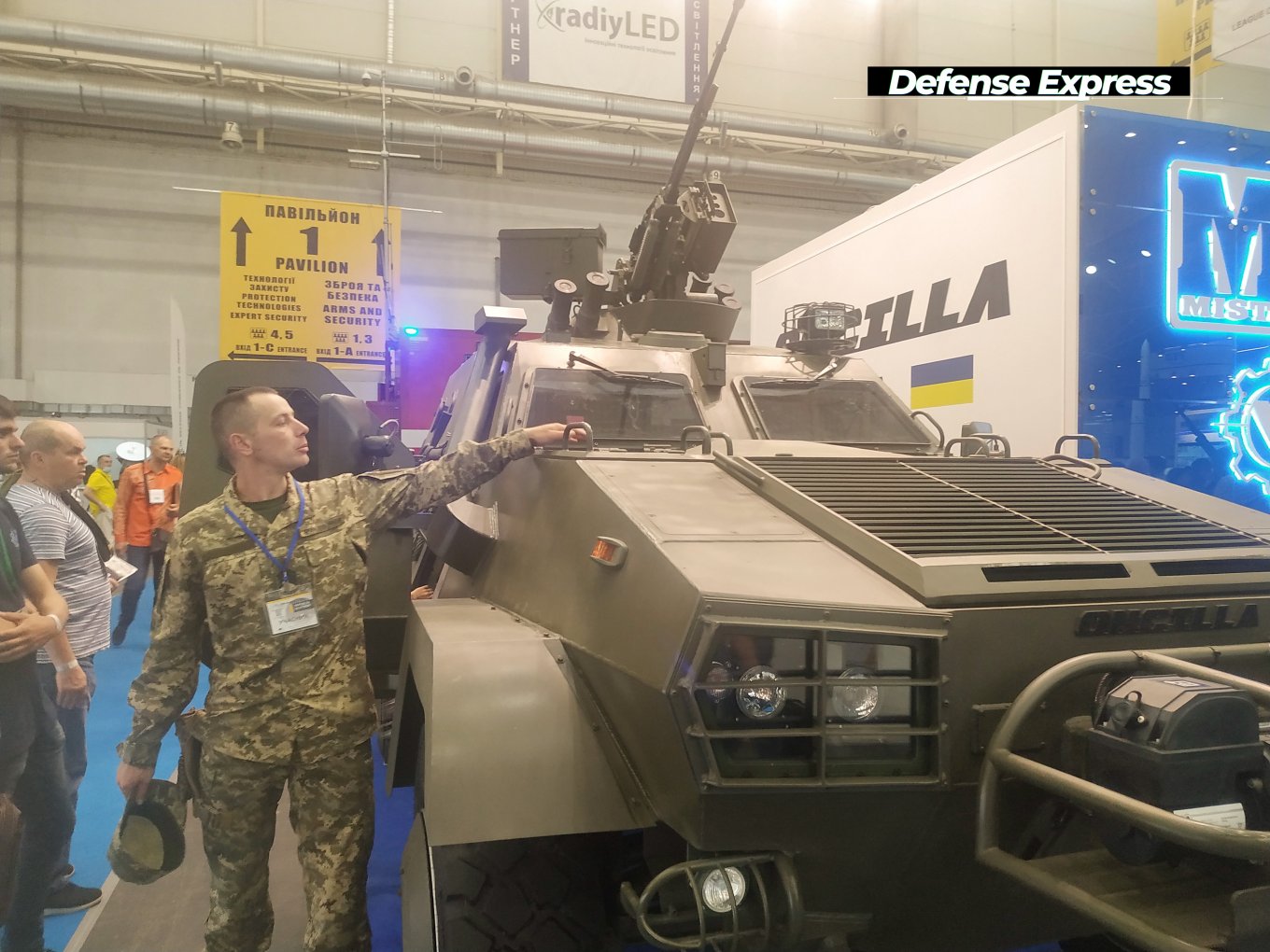 The already-fielded Oncilla vehicles have been tried out in different scenarios and environments, both winter and summer; some had performed a non-stop, 1,000-km journey in a convoy and have a history of being operated in difficult terrains, in break-up seasons.
Read more: Ukrainian Army Takes Delivery of Another Shipment of Oncilla 4x4 L2014-UD APC Vehicles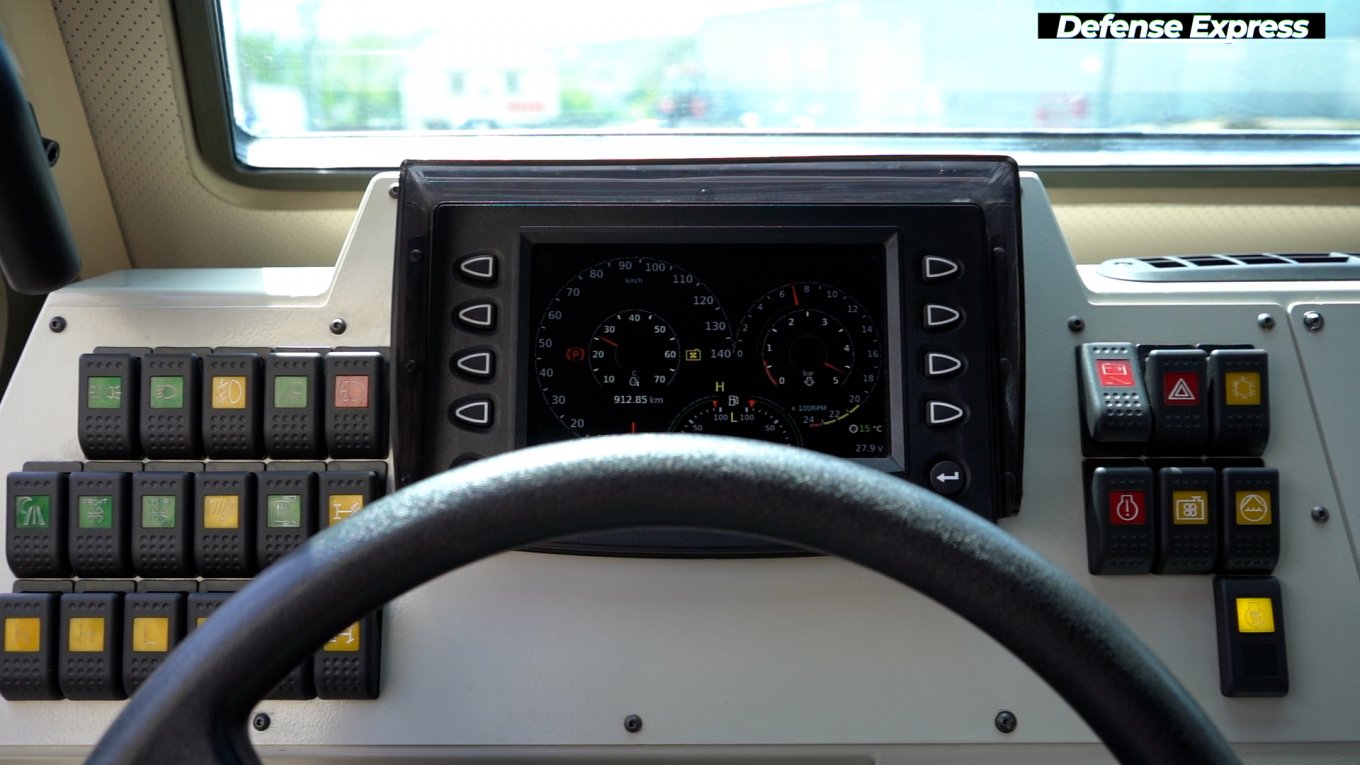 The vehicle is armed with a remote weapon station with a .50 cal (12.7 mm) NSVT machinegun, which can be used against targets like light armored vehicles, fixed weapons emplacements, troops as well as low, slow flying aerial targets.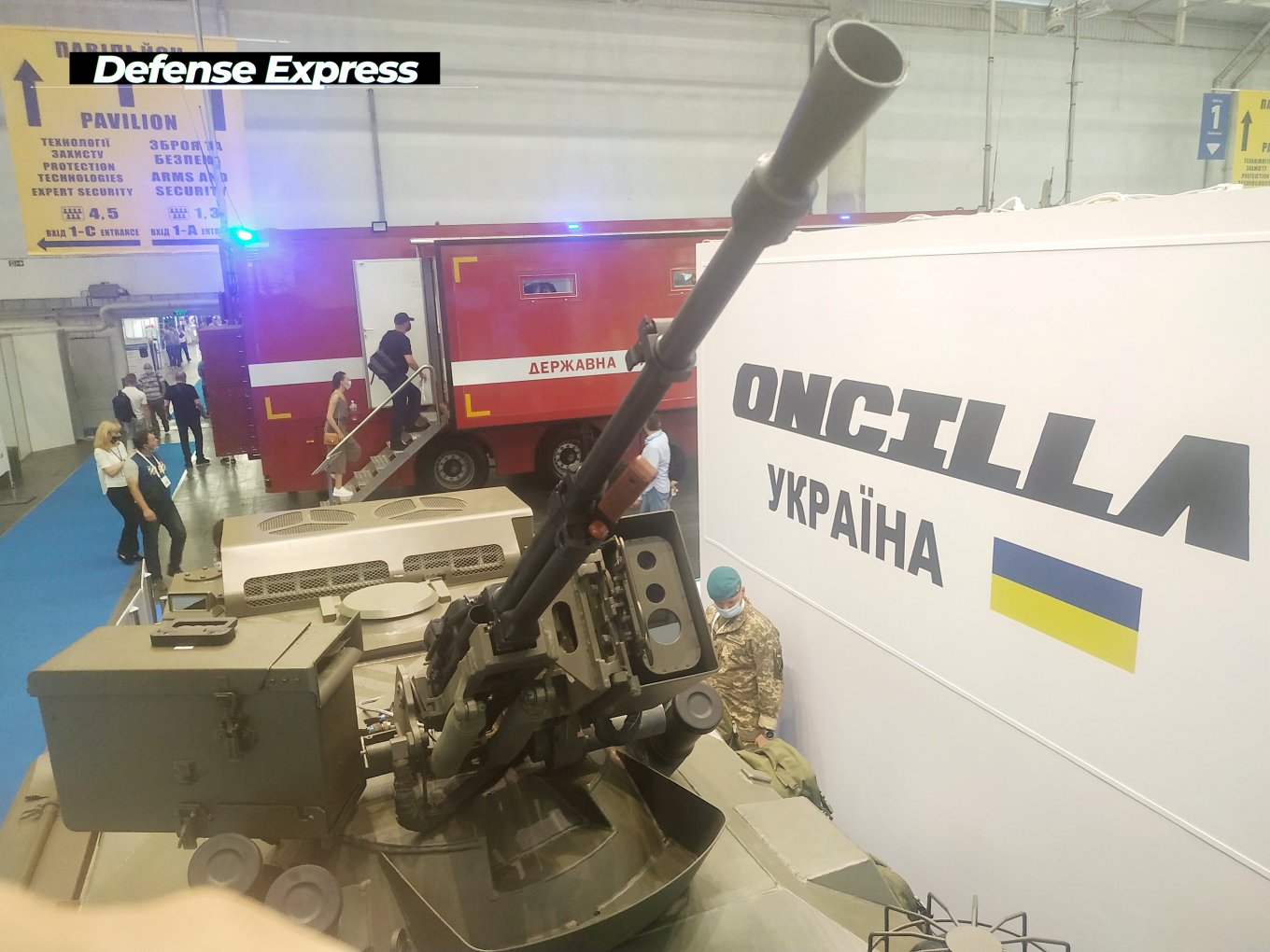 Weapons are aimed utilizing EO/IR sensors for day/night firing. The sensors can detect/recognize a human target at 1,500/750 m in daylight and 1,000/200 m at night, respectively. An APC-sized target is detectable from 2,000 m both in daylight and at night, and recognizable from 750 m in daylight and 600 at night.
With an advanced remote fire control capability the weapons station is operated from within the vehicle with a high degree of precision, thus eliminating the need to expose the gunner or/and commander while firing the weapons.
Inserted into the vehicle's control interface is a picture-in-picture feature that allows the user to view images from two different sources or to overlay IR images on top of visible images to ensure more effective detection and identification of targets.

The machine gun is aimed by one hand using joystick-type controls.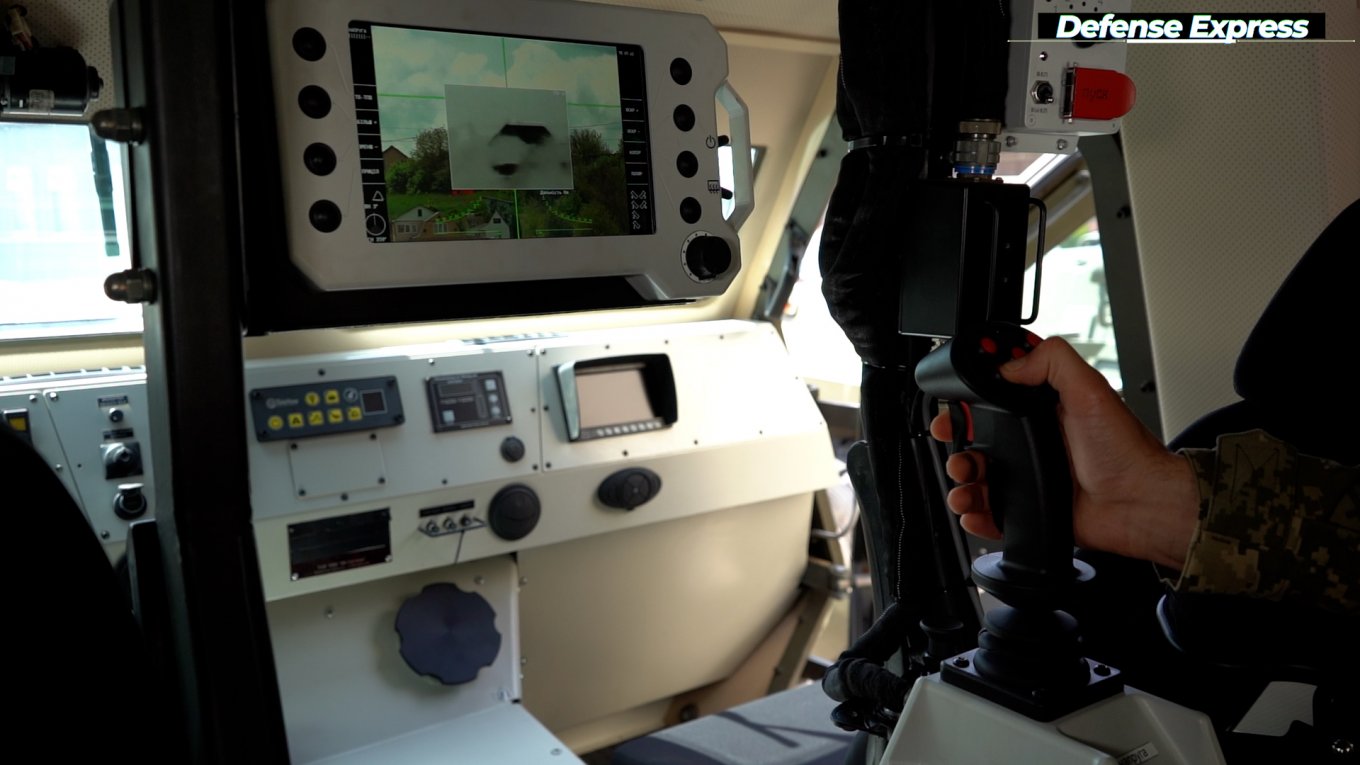 The Onciulla APC comes with the following extras included as standard: central tire-pressure regulation system; steering booster; satellite communication and GPS; HVAC system; automatic fire suppression system and hoisting winch.
The Oncilla APC, due to being a versatile platform with a heavy payload capacity, holds a great potential for improvement and further development and could be used as baseline configuration for a comprehensive family of specialist vehicles including: NBC vehicle, command and control vehicle, armored reconnaissance scout vehicle, armored patrol vehicle, anti-tank vehicle, armored ambulance, police vehicle and other special mission configurations that potential customers may require.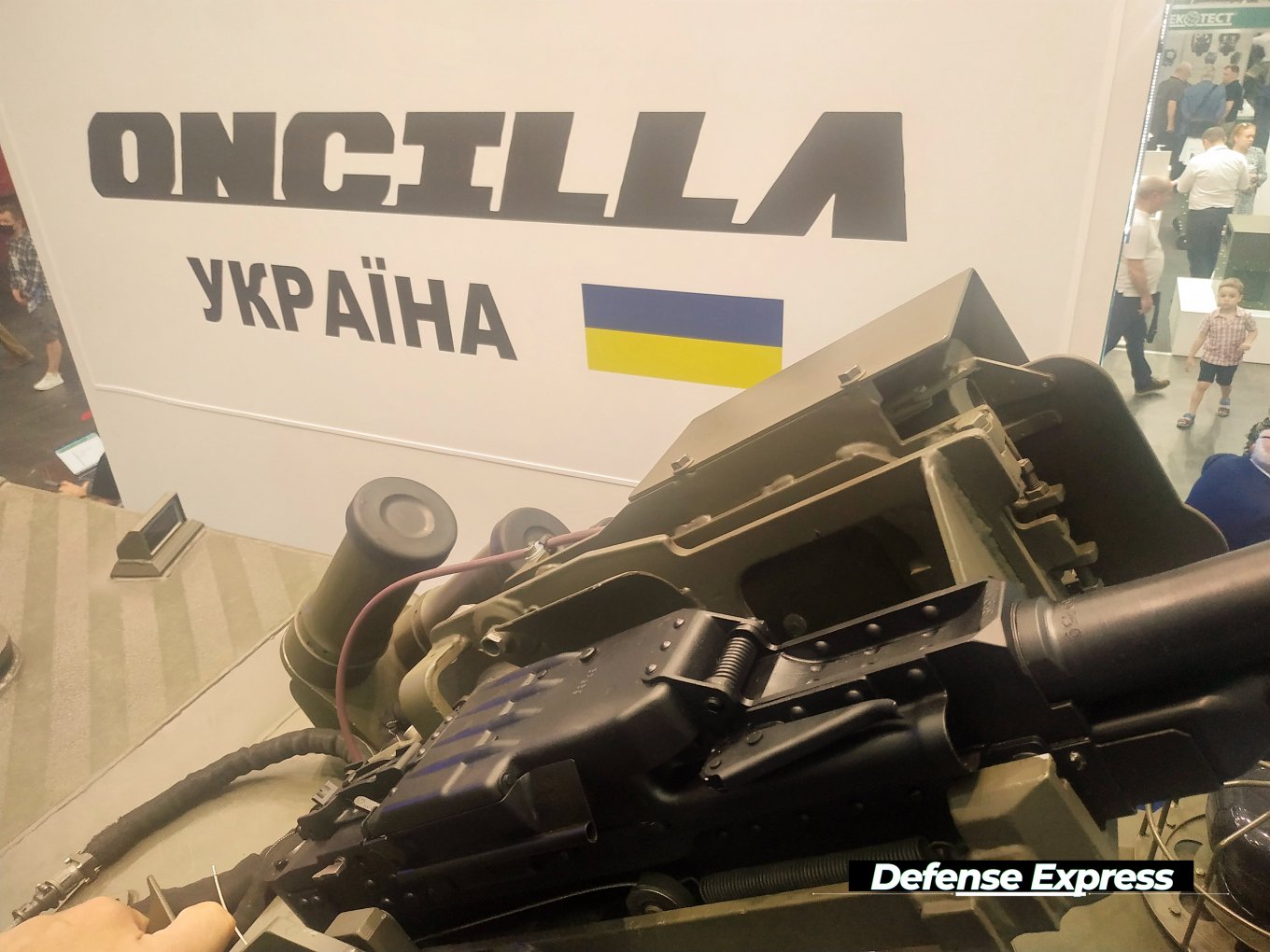 Read more: Arms & Security 2021 Expo to See Debut of New Amphibious Armored Vehicle Designed by UkrInnMash
---
---