The system in early May had successfully completed official qualification trials process conducted at Shyroky Lan Proving Ground outside Mykolayiv, Adron told Defense Express.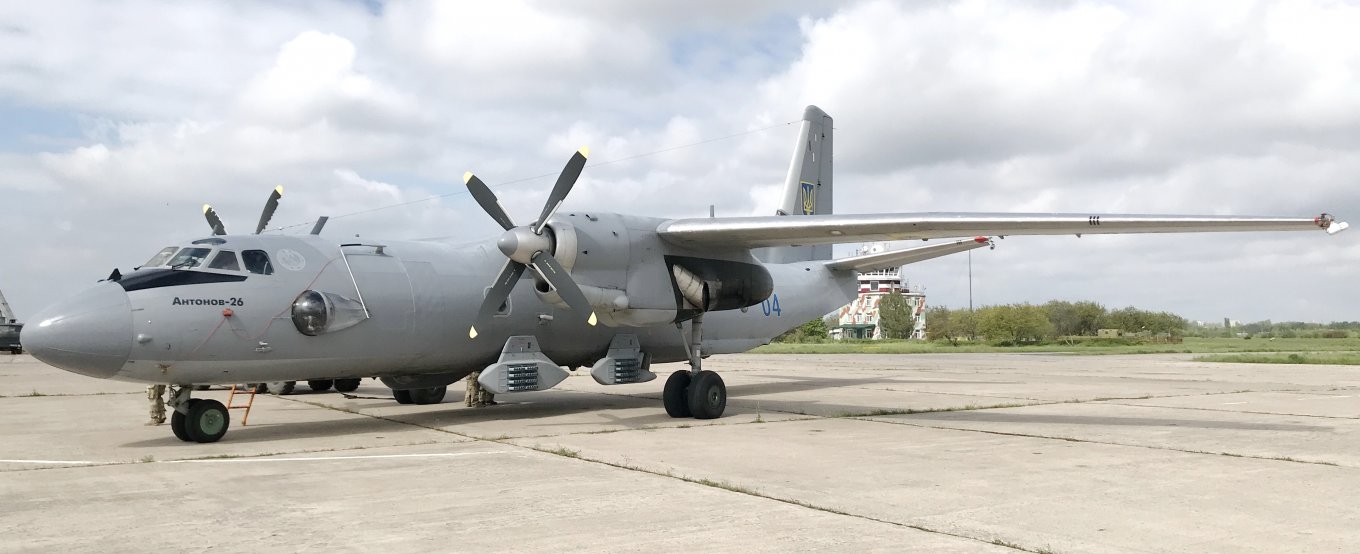 "The [IR countermeasure] challenge has long been on the table. In the period from 2014 to 15, for example, Ukrainian forces lost An-26 and An-30 aircraft that had been downed by heat-seeking missiles launched from insurgent-occupied areas," Adron has said.
Read more: Antonov Rolls out Fuselage for First of An-178-100P Transports Contracted for Delivery to Ukraine's Air Force
The IR countermeasure system is comprised of the dual-caliber flare dispenser system Adros KUV 26-50 and the IR jammer Adros KT-03U.
In a configuration specific to the An-26 airlifter, there are four holders, each pre-loaded with 40 x IR flare countermeasures of 50 mm caliber and 80 x of 26 mm caliber.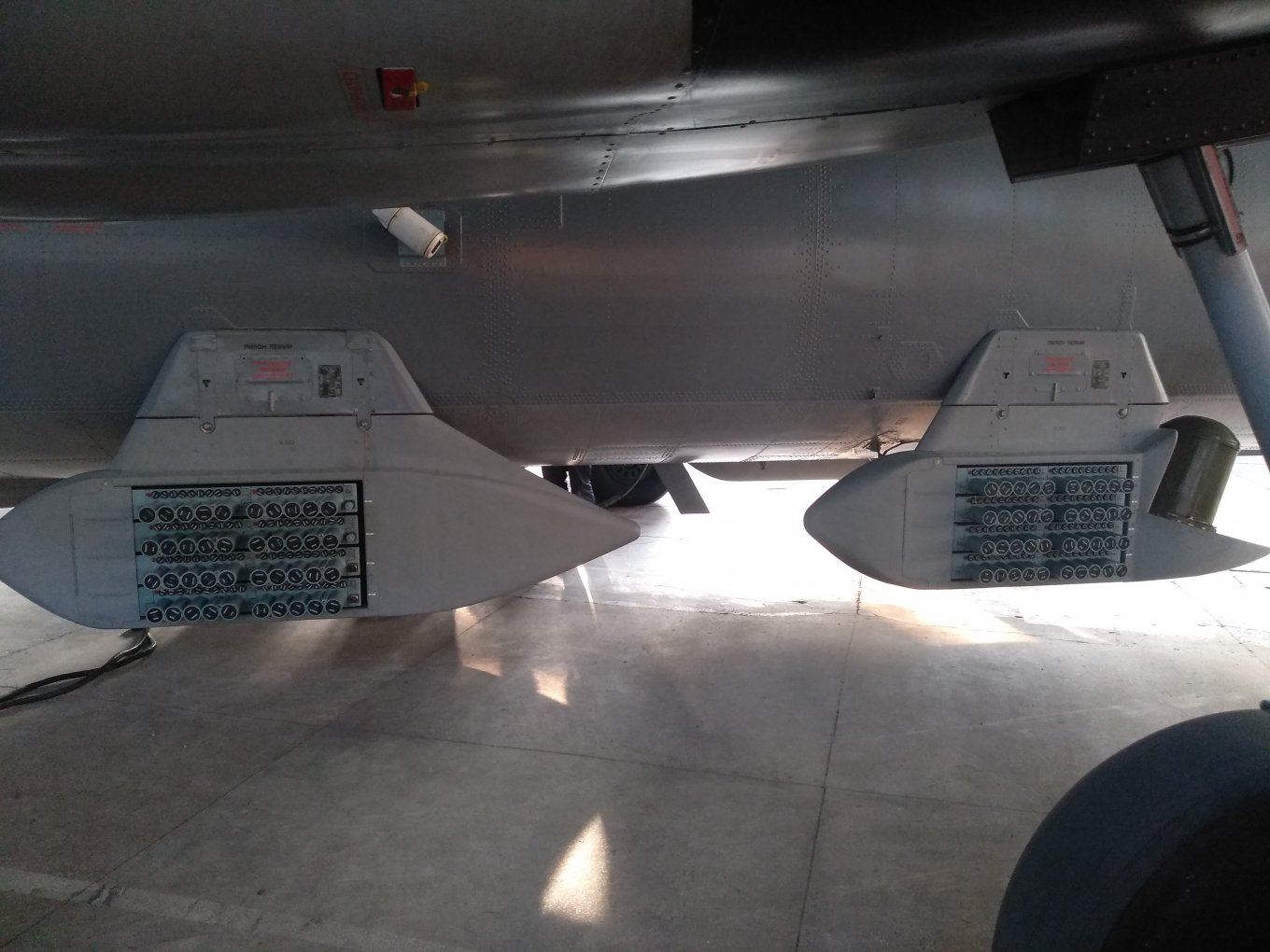 The KT-03U is a next-gen evolution to Adron's KT-01AV IR jammer, offering a stronger jamming signal and an innovative signal modulation technique.
Working collaboratively, the IR decoy dispenser system KUV-26-50 and the IR jammer KT-03U are able to effectively protect An-26 military airlifter against IR guided missile attacks, which has been validated by the official qualification trials.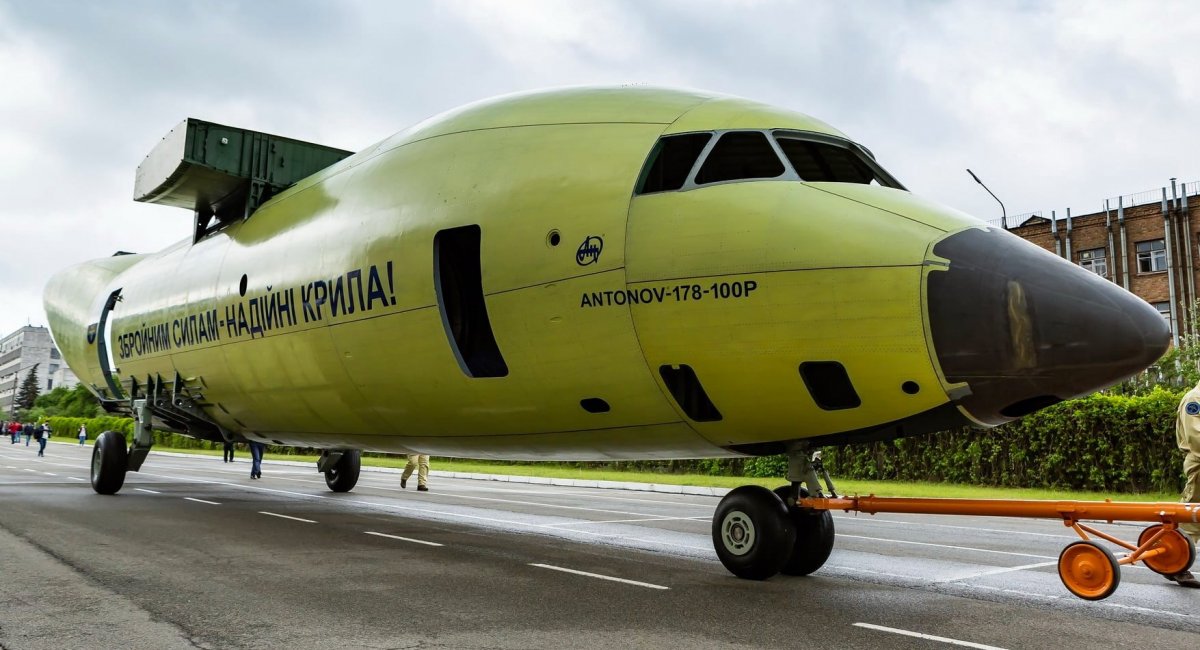 Read more: Ukrainian Government Pays Initial Upfront under An-178 Aircraft Contract for Armed Forces
---
---