The ceremony was attended by Minister of Defense of the Republic of Estonia Kalle Laanet, Deputy Defense Minister of Ukraine Hanna Maliar, and Ambassador of the Federal Republic of Germany to Estonia Christiane Hohmann.
Read more: Ukrainian Armed Forces Staging Military Drills to Be Prepared to Repel Russia's Tanks Attacks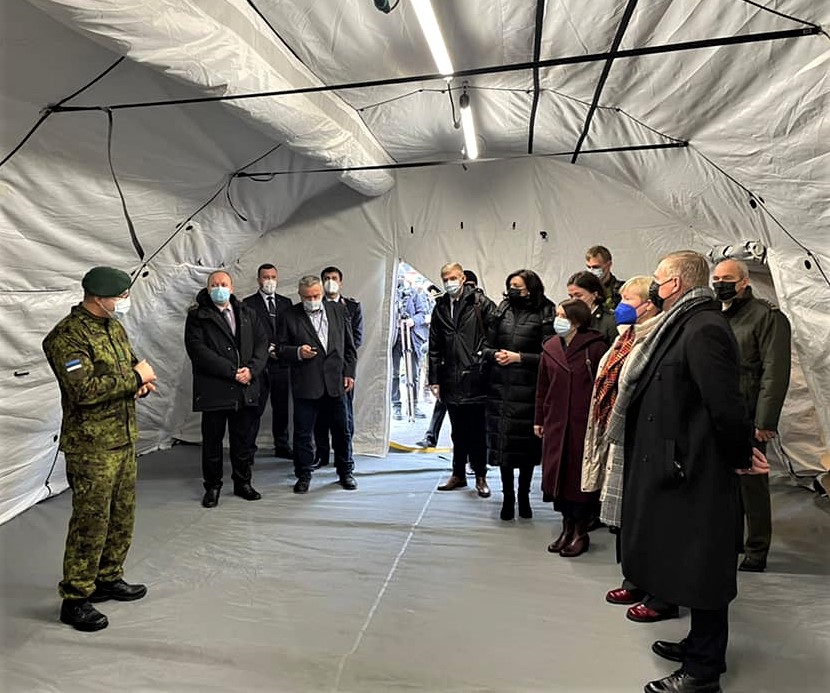 The Ukrainian delegation was solemnly presented a symbolic key from the field hospital. Hanna Maliar on behalf of Ukraine expressed gratitude for such joint present from Estonia and Germany – Defense Express reports citing Ukraine's Defense Ministry's press-service reports.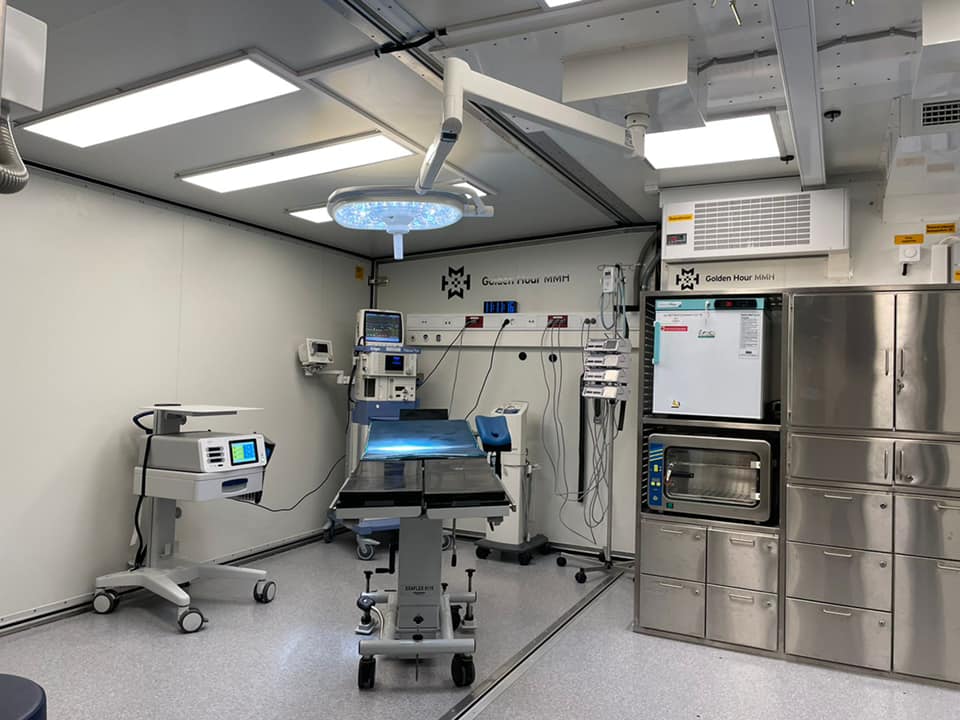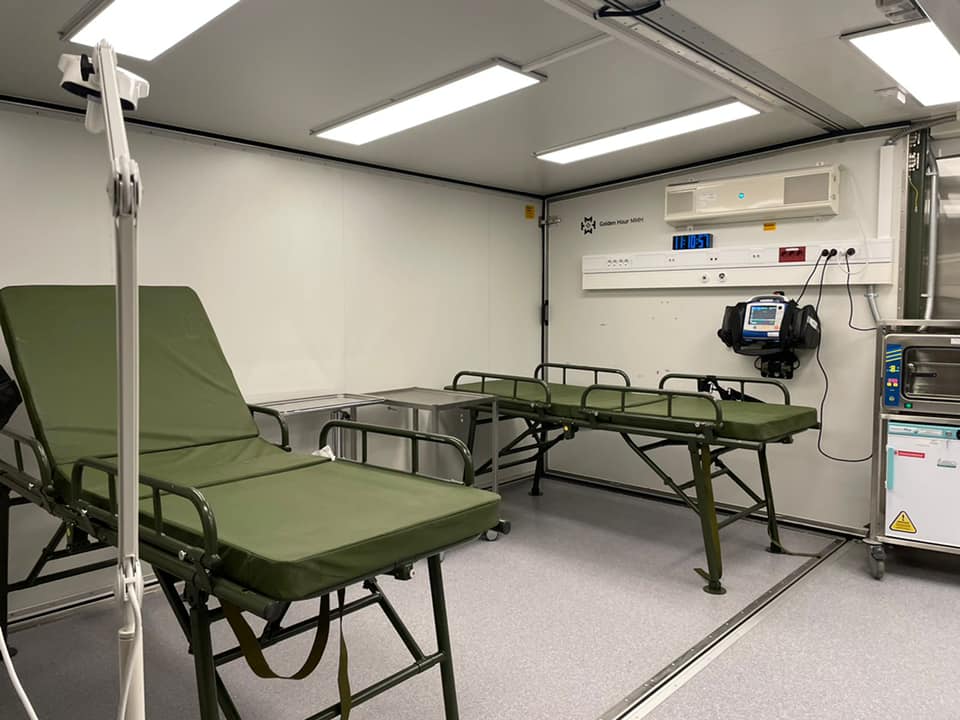 Ukraine was provided Role 2 field hospital made in Estonia for faster deployment and usage in the field which provides medical aid at the brigade level. All modules can be deployed within 20 minutes. The modules can be used separately as well as together to deploy the hospital.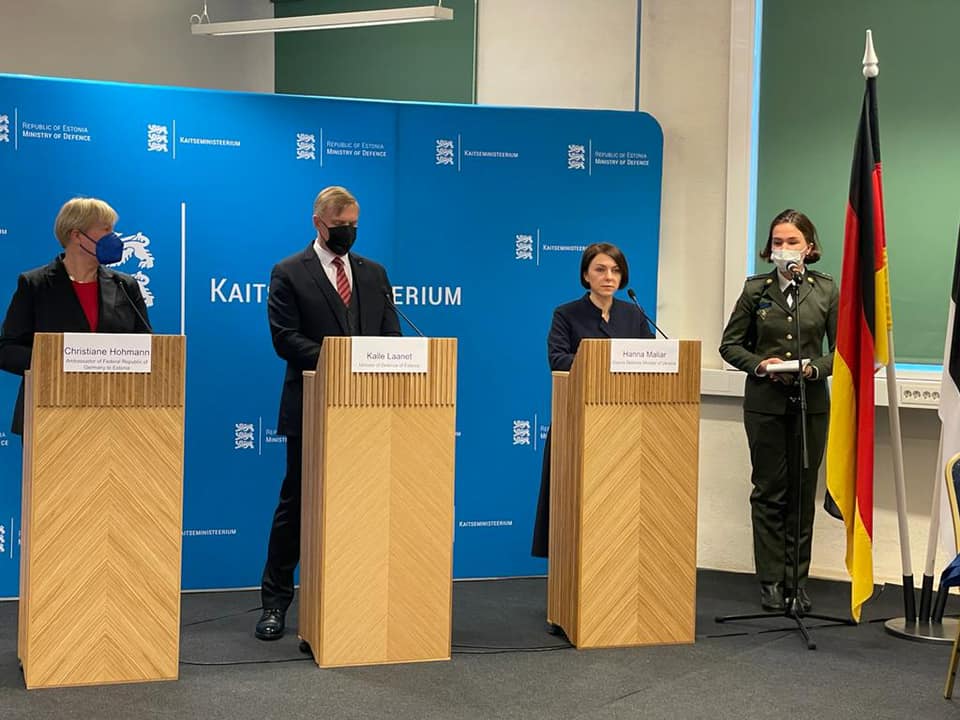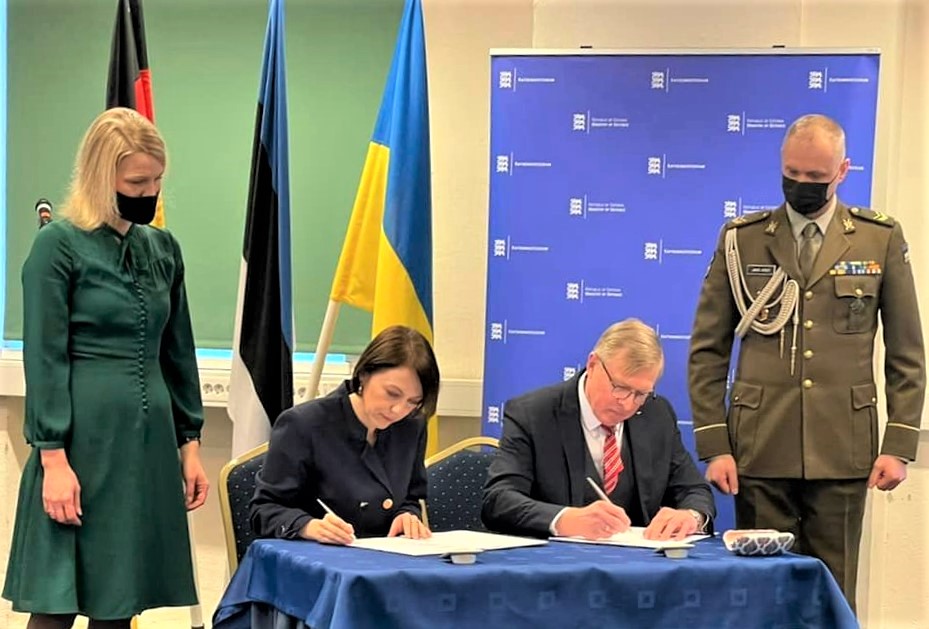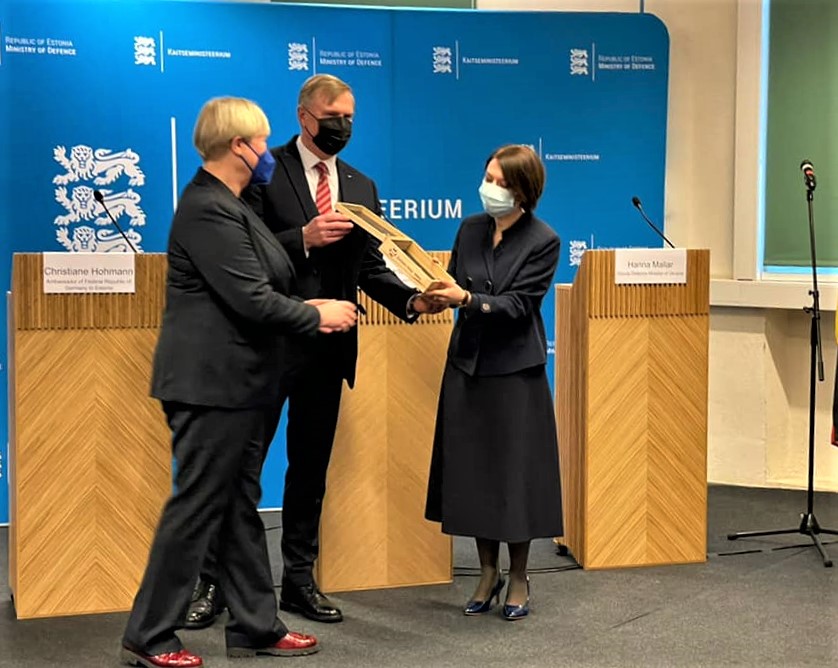 On behalf of Ukraine, Maliar expressed gratitude for a joint gift from Estonia and Germany.
"The support in the medical sphere is very important for us. The Russian-Ukrainian war has been lasting for eight years in Ukraine. Thirteen thousand Ukrainian citizens died. Thirty thousand were injured during the war. And, judging by all of that, Putin has no intention of ending this war. We highly appreciate the support provided by Germany and Estonia in healing our wounded soldiers and in the military medicine sphere. At the same time we want to reduce the number of wounded and so we hope that the weapon procurement for Ukraine will be unlocked in the NATO Support and Procurement Agency," Hanna Maliar addressed to the attendees.
In his turn, the Minister of Defence of the Republic of Estonia expressed words of support to Ukraine for its unfaltering position in standing for its sovereignty and territorial integrity and also for Euro-Atlantic aspiration of our state.
As reported, Delegation of Ministry of Defence of Ukraine had held two-day visit to Republic of Estonia.
Defense Express memo: numerous countries have been providing military aid to Ukraine since Russia occupied Crimea and the eastern regions of Ukraine. This includes lethal and non-lethal aid from the US, Canada, the UK, Poland, and other countries. Recently, the US has accelerated the process due to rising tensions over Russia's invasion of Ukraine. The most recent shipment from the US carried 86 tons of ammunition. Poland decided to supply Ukraine with Piorun anti-aircraft missile systems, while Great Britain sent anti-tank missile systems and elite troops to provide training for Ukrainian soldiers.
Read more: ​Ukraine Received over $1.5B, 1000 Tons of Weapons in Support
---
---