On August 13, Ukrainian Su-25 air support aircraft and Su-24M bombers, covered by figter jets, launched ten group airstrikes on russian positions in multiple operational directions, the Air Force Command of the Ukrainian Armed Forces reports.
The strikes hit russian military strongholds of platoon and company levels, tank columns, MLRS artillery, crossings and clusters of manpower and equipment.
Read more: For Two Weeks russia Hasn't Applied Tu-160 And Tu-22M3 Strategic Bombers. Ukraine's Intelligence Explained
The Command confirmed 15 russian combat vehicles and "dozens" of personnel eliminated as result of these strikes.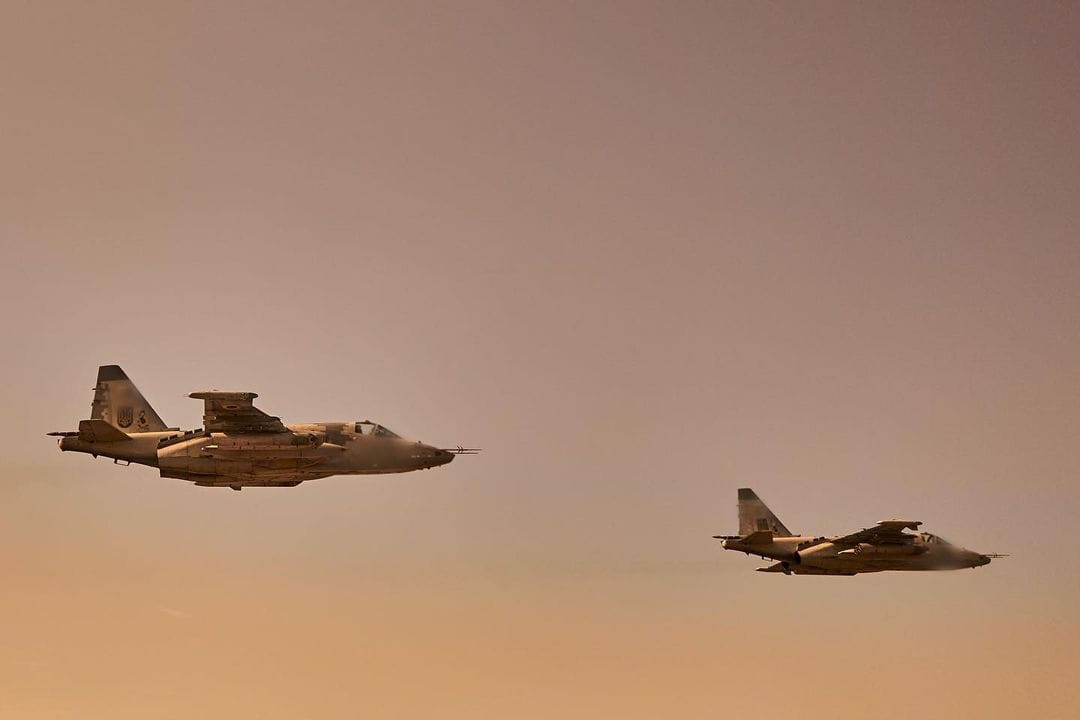 Such reports seem to have been appearing more often since a similar massive attack was launched about two weeks ago. The reason might be that Ukrainian pilots are starting to feel more confident since Ukrainian artillery targeted russian air defenses.
The other important factor is the supply of AGM-88 HARM anti-radar missiles that are already used to blind russian anti-aircraft systems.
At the same time, russian Tu-160 and Tu-22M3 strategic bombers haven't launched any strikes on Ukraine for the past two weeks. Ukrainian intelligence says the pilots refuse to participate in operations realizing the accountability they take when attacking civilian objects.
Read more: The Provided AGM-88 Missile Can Be Fired Off of Ukraine's Aircraft – US Defense Undersecretary Colin Kahl
---
---