As an interesting fact, the UVision's press release for the show features an image of the Company's loitering munition diving towards its target, the target shown being a modification of the Russian T-90 main battle tank.
At the Dubai Airshow, UVision featured the following systems:
Read more: Israel Marks 10 Years Since Iron Dome's First Combat Interception
- Hero-30 Loitering Munition System,thatincorporates a high level of precision attack and abort capabilities;
- Hero-120 Loitering Munition System - a mid-range, anti-armor loitering munition system which meets the complex requirements of the modern battlefield;
- Hero-400 Loitering Munition System - a long-range, high-precision loitering munition system with a low acoustic, visual and thermal signature that can locate, track and strike static and moving targets with high accuracy, and minimal collateral damage;
- Hero Training and Simulation System – realistic virtual training for the Hero series of loitering munitions.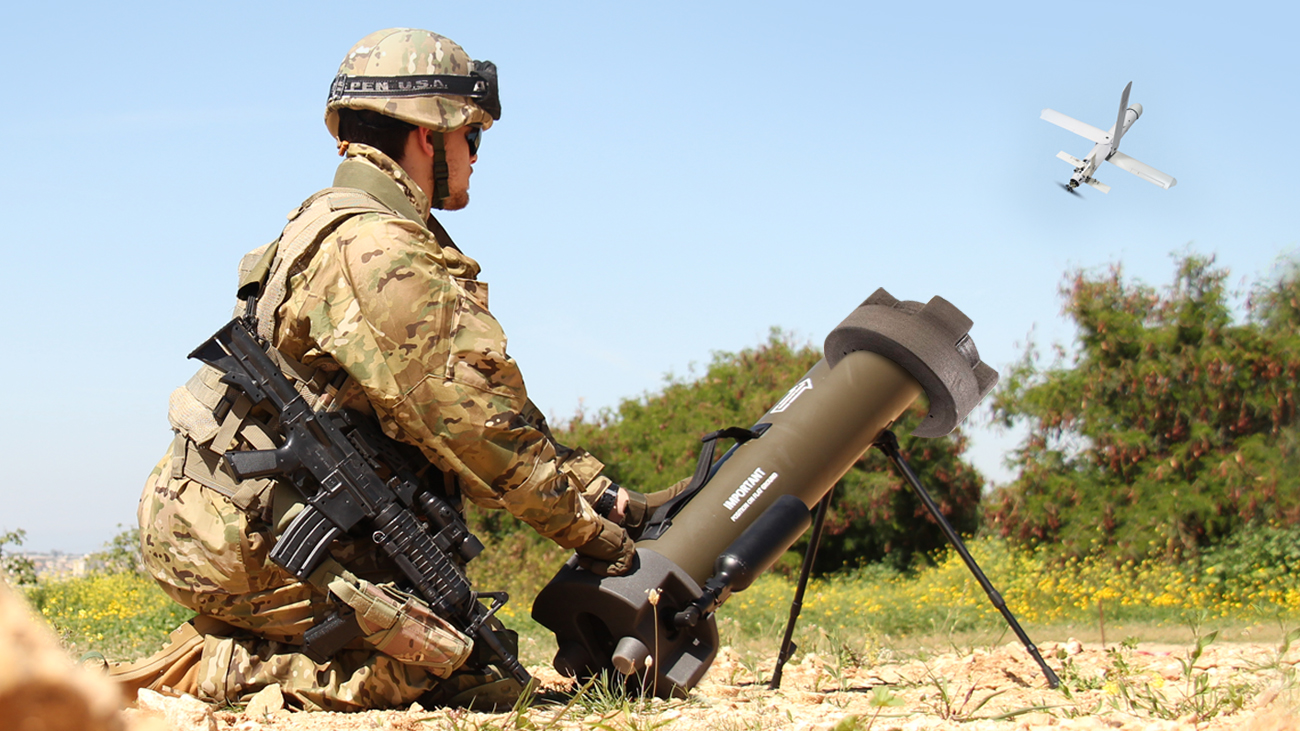 The HERO family of highly-lethal loitering munition systems has been specially designed to meet the specific requirements of launch from an aerial platform. With low acoustic, visual, radar and thermal signature, and equipped with a substantial warhead to counter high-value and fortified targets, the systems can locate, track and strike hidden or moving objects with extreme accuracy. Suitable for deployment from multiple aerial platforms, Hero systems feature high-speed transit flight and a modular payload, fitted for a variety of electronic measures as well as explosive 'kinetic' charges, making it suitable for use in almost any extended-range attack mission.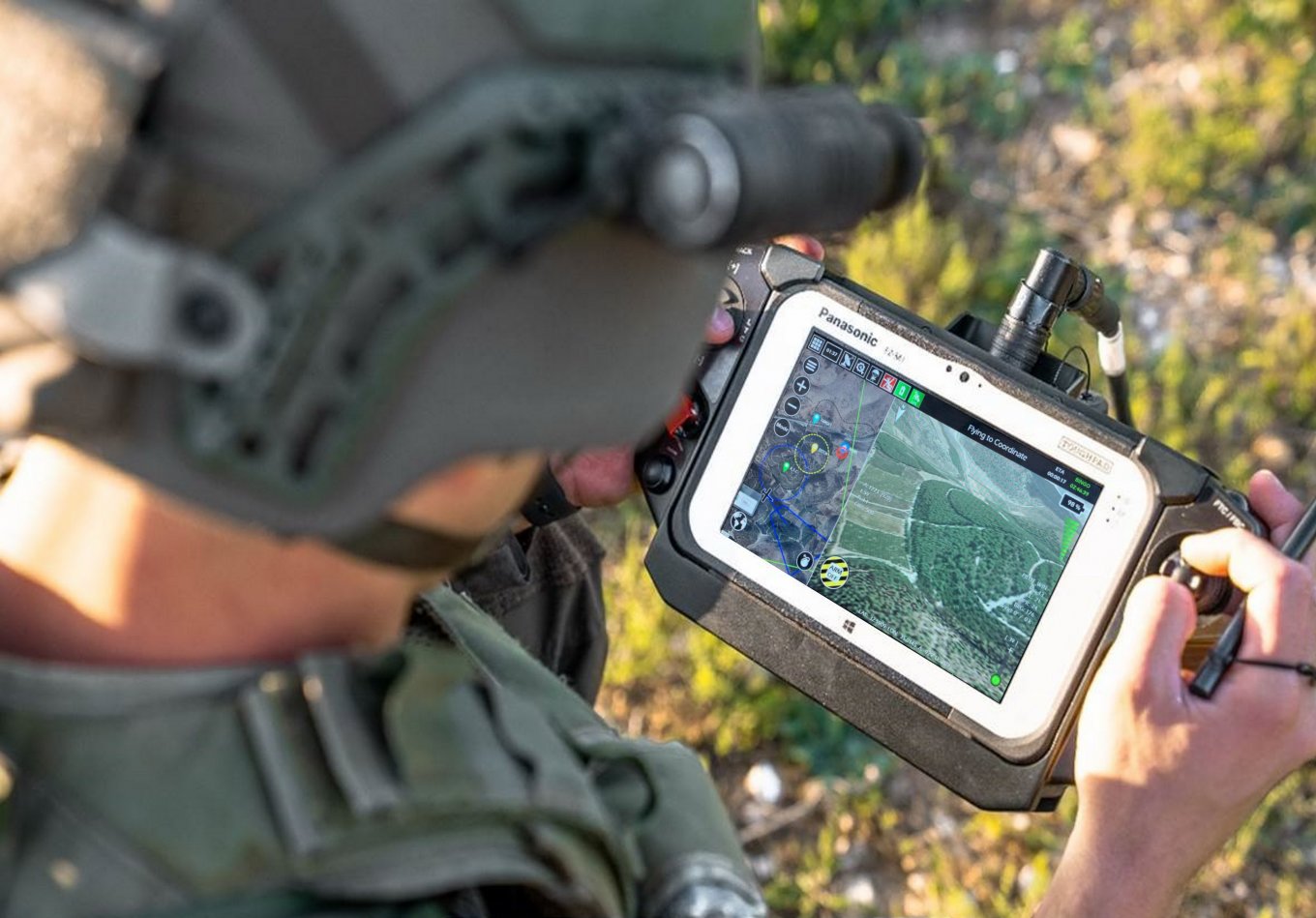 "The Hero series of loitering munition systems provides combat forces with unique capabilities for the modern battlefield, providing tactical echelons with lethal capabilities of unprecedented precision, while minimizing sensor-to-shooter cycles and maintaining operational independence," says Major General (Ret.) Avi Mizrachi, CEO of UVision. "These capabilities are already combat proven by major NATO military forces and others among UVision's leading operational customers worldwide. The Abraham Accords open up new opportunities for cooperation between UVision and military forces in the UAE region. We plan to introduce our latest, most advanced combat-proven loitering munition systems, which meet the requirements of the region. UVision considers the UAE to be an important market, and we are working to reinforce the new partnership between our countries."
The Abraham Accord was signed between Israel and the United Arab Emirates on September 15, 2020 at the South Lawn of the White House in Washington DC. The deal, mediated by the US, is the first Arab-Israeli peace deal in 26 years. It marks the first public normalization between Israel and an Arab country since that of Jordan in 1994.
The UAE has become the third Arab country after Egypt in 1979 and Jordan in 1994, and the first Persian Gulf country to agree to formally normalize its relationships with the State of Israel.
Dubai Airshow 2021 is UAE's first defense trade fair to host exhibitors from Israel.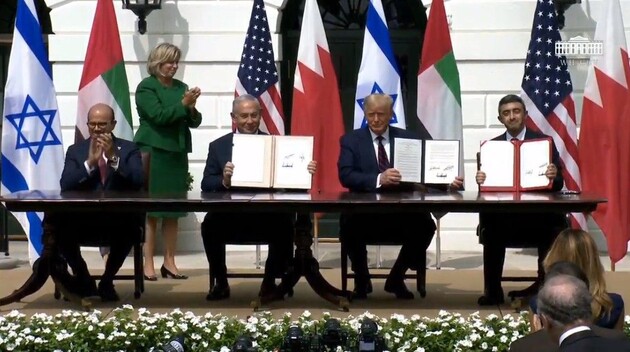 Selection of Russia's T-90 tank as a virtual target for Israel's new loitering munition, as seen in UVision's promotional materials for the Dubai Airshow 2021, has purportedly revealed the plans the Israeli industries have to edge out Russian companies from the UAE's market where the latter had had a traditionally significant share previously. This could also signify how Israel views Russia's role in the Syrian conflict where Russia deployed its T-90 tanks in several configurations.
Read more: Arms & Security 2021 Expo: First Time Showcase of Oncilla APC Variant being Procured for Ukrainian Military Services
---
---