The initiator of the new fundraiser is a Norwegian lawyer Bengt Erik Waldow. The goal is to collect 55 million NOK (roughly 5.5 mln USD) in 80 days. This is the fourth fundraiser we've seen so far.
The previous ones were started by Lithuania (successfully funded one Bayraktar TB2), Poland (in progress, 75% of a drone's sum) and Ukraine itself – successfully gathered enough money to buy four drones, but so far we know that the producer of these unmanned vehicles Baykar Makina agreed to give three units for free.
Read more: ​Ukraine to Create its Own "Army of Drones"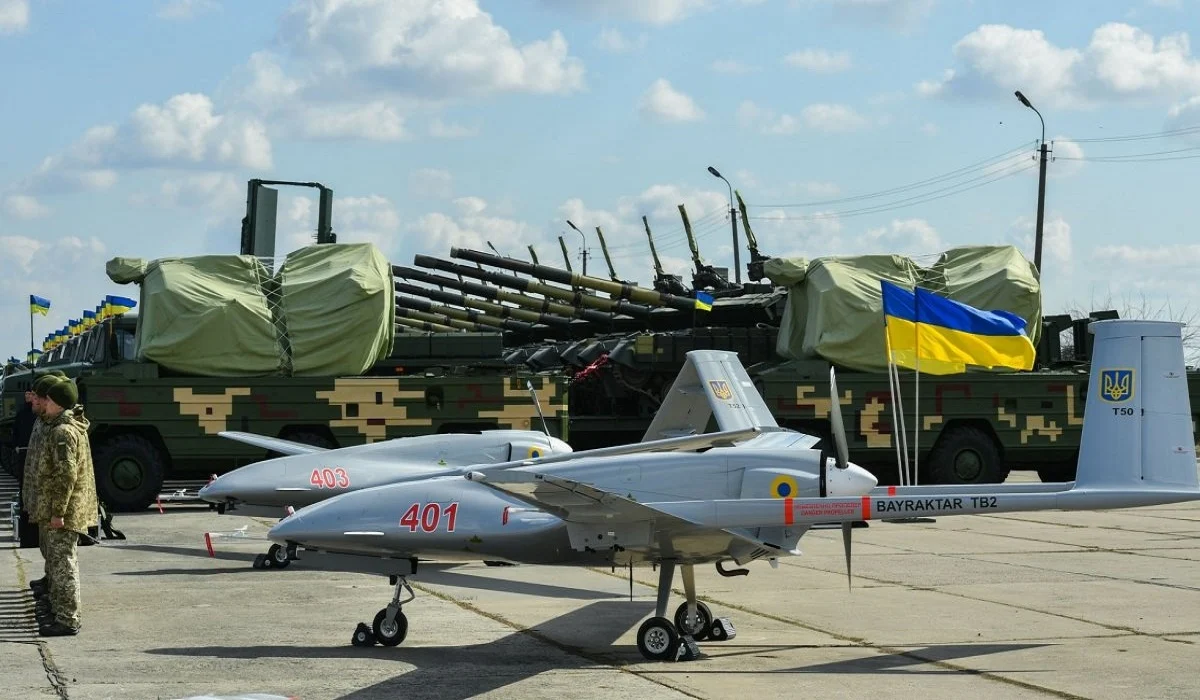 It should be noted, though, that this is the second time such a campaign has been launched in Norway. According to the crowdfunding platform Spleis, earlier Bengt Erik Waldow launched the same fundraiser, but closed it shortly and the next day re-opened it, now with the ultimate beneficiary stated as Ukraine's Embassy in the Kingdom of Norway.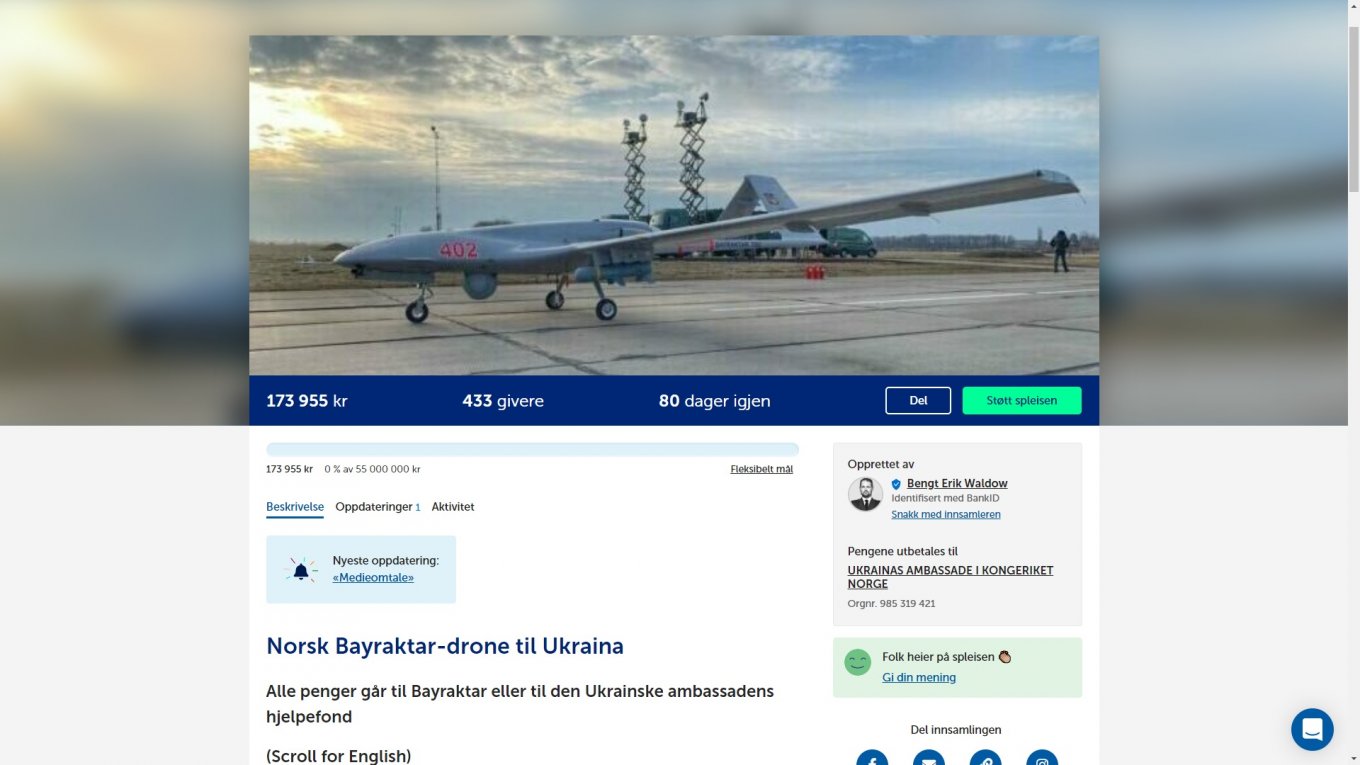 "We need less than ten kroner from each Norwegian," says the author of this initiative. If the fundraiser doesn't reach the set goal, it is said to be gifted to the Ukrainian Embassy's relief fund.
There is also an interesting detail: Waldow said in the comments that according to his sources, the Swedes are also launching a similar campaign, but Defense Express couldn't confirm this.
As Defense Express earlier reported, while Norwegians are collecting money for the Bayraktar TB2, Ukraine is assembling its entire "Army of Drones". As of July 18, this fund has collected almost $17.3 mln in total.
Read more: ​Polish Army Receives First Samples of American Abrams Tanks
---
---