On the night of August 8, the Armed Forces of Ukraine military delivered another several strikes on the enemy's important infrastructural facilities, namely on the Antonivskyi road bridge in Kherson and on the Novokakhovskyi bridge. The head of the coordination press center of the security and defense forces of the Operational Command "South", Nataliya Gumenyuk, stated this on the air of the nationwide marathon. "The same fire control, which we have been holding for several days in this direction, has been worked out. Results are accurate. The hits are quite serious, both on the Antonivskyi bridge and on the Kakhovskyi bridge," Humenyuk said.
According to unofficial data, apart from the bridge Ukraine's artillerymen also hit the equipment, which was supposed to repair the infrastructural object.
Read more: What's Wrong With Amnesty International Report Upon Ukraine's Military?
However, this night the combat work of Ukraine's M142 HIMARS or M270 was not limited to Kherson Oblast. Ivan Fedorov, the mayor of the temporarily occupied city of Melitopol, said that the Armed Forces of Ukraine struck the occupiers located in the area of the airfield and in the industrial zone of the city that night. According to preliminary data, at least 100 russians died as a result of the attack.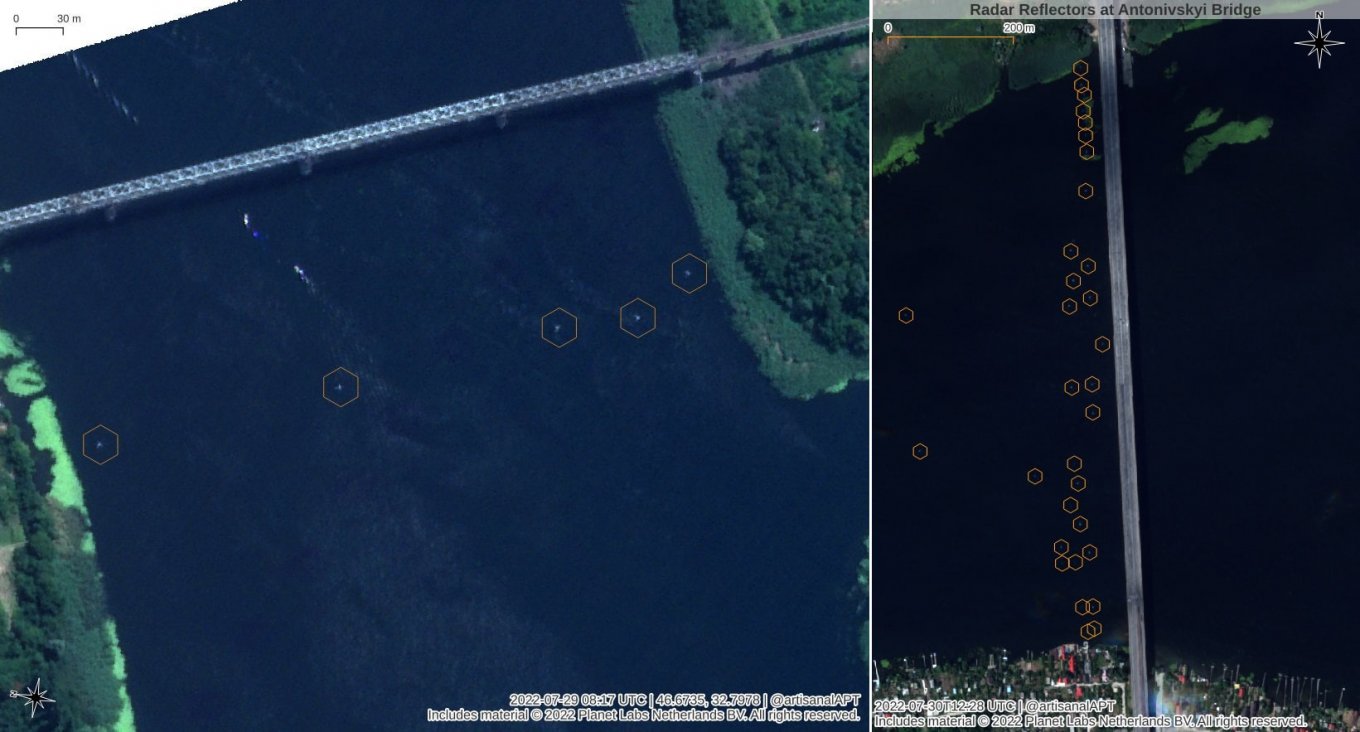 The russians are constantly trying to increase the means of their air defense in the front-line zone. To protect the Antonivskyi bridge, they even fitted a barge with reflectors, which should act as a false target for radar-guided missiles.
Read more: 166 Days of the War: russian Casualties in Ukraine
---
---