Satellite images indicate that russian occupiers deployed special arc-shaped barges with reflectors to protect the Antonivskyi bridge in the southern city of Kherson, which was "resuscitated" with some steel plates.
Similar barges are already being used to protect the "Crimean bridge". And now they are spotted near Kherson, too:
Read more: HIMARS MLRS destroyed Russian Special Train in Kherson Region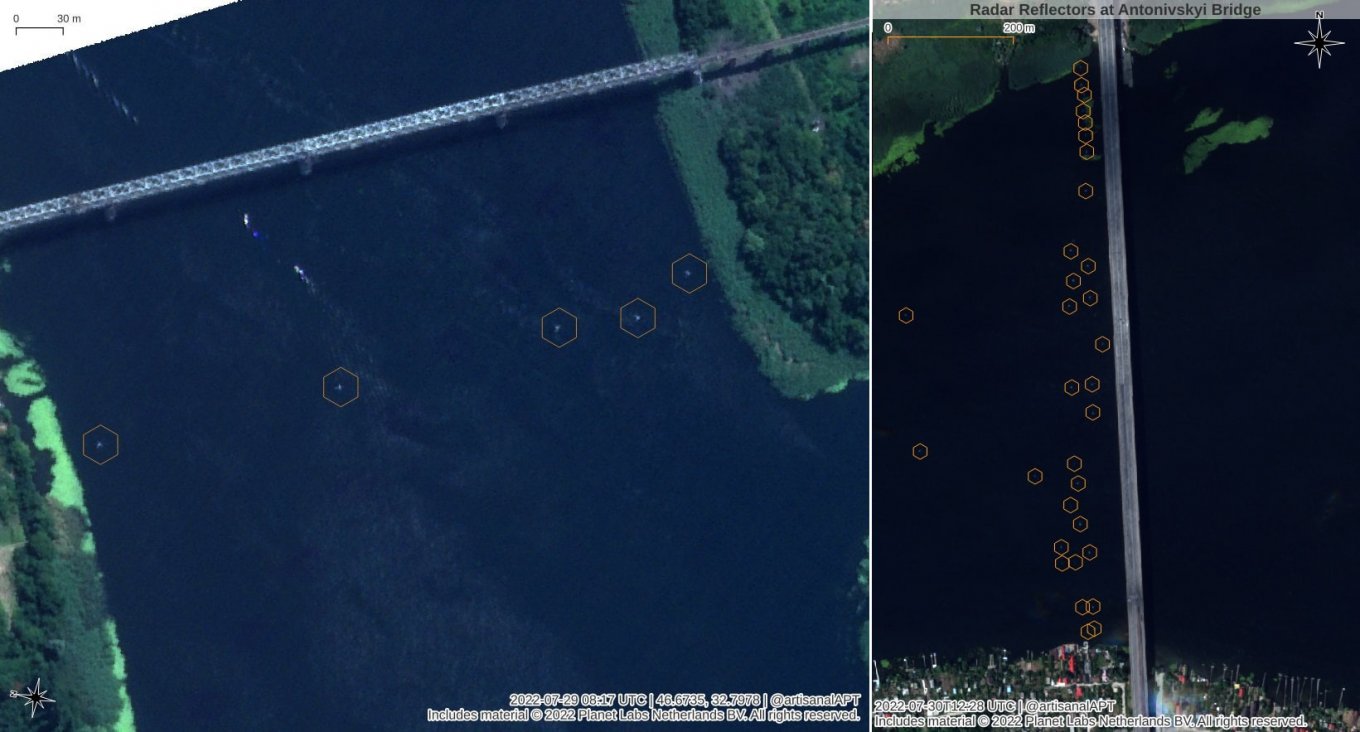 Defense Express previously reported that barges of this type are intended to act as "false targets" for radar-guided missiles, in other words, they can protect only from Neptune or Harpoon-type cruise missiles that have a radar homing system. The other available missiles, such as the "Tochka-U" operational-tactical missile system, have an inertial guidance system. As for the M142 HIMARS, M270 systems and the MGM-140 ATACMS tactical missile, those use a "mix" of inertial and GPS guidance.
Accordingly, the russian occupiers are trying to strengthen the defense of the Antonivskyi bridge as if they expect that the Armed Forces of Ukraine will use a Neptune (Neptun) missile for a new attack on this object.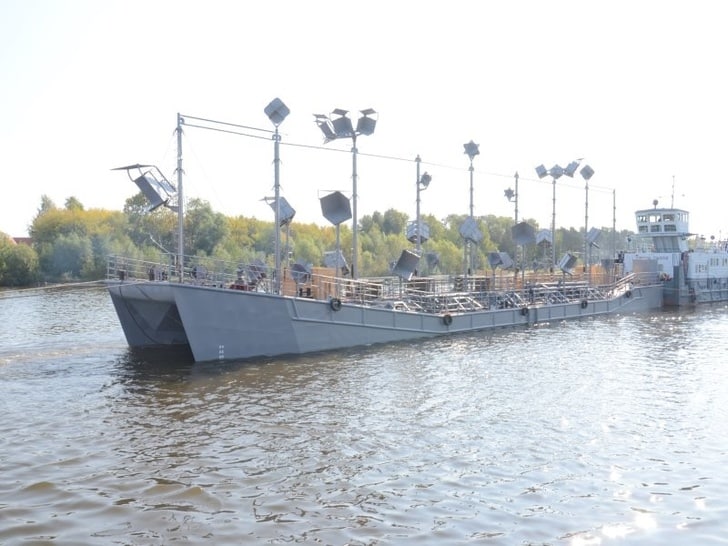 Read more: ​Russians Want to Shoot Down HIMARS Rockets With an "Iron Dome" Analogue
---
---