Earlier, we covered another news from the press service of the Joint Forces Task Force of the Armed Forces of Ukraine about four russian Orlan-10 drones and one Su-25 attack aircraft shot down over the past day in Eastern Ukraine. Defense Express's expert found out an interesting detail about this news.
In fact, one of the photos accompanying the post showed the Stormer HVM short-range anti-aircraft missile system, one of six such air defense systems that Great Britain supplied to the Armed Forces of Ukraine in July 2022.
Read more: ​British Stormer HVM Close Air Defense Vehicles Defend Ukraine's Troops Against russia's Aircraft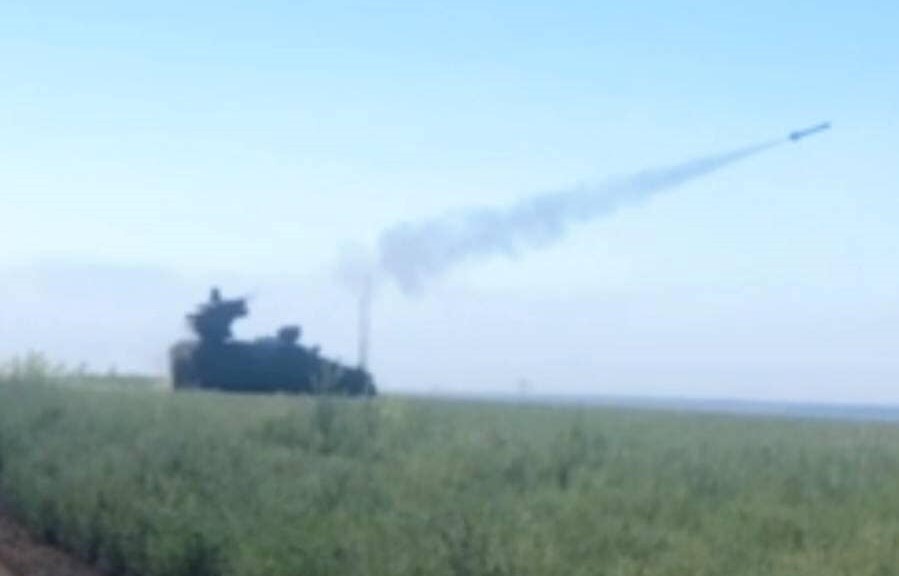 Given that we can make an assumption that these four enemy UAVs and Su-25 were destroyed with the help of Stormer high-velocity missiles. It seems that the debut of the British air defense system turned out to be so successful that the Ukrainian missile operators decided to repeat the success and downed the fifth russian Orlan-10 the same day, and reported the success just a few hours later.
As a reminder, the Stormer HVM system is a "self-propelled version" of the StarStreak portable anti-aircraft missile, installed on the chassis of the FV101 Scorpion light tank. One Stormer HVM machine has eight launchers and 12 additional StarStreak missiles in stock, which can destroy air targets in a 7 km range at an altitude of up to 7 km.
Instead of a high-explosive warhead, StarStreak missiles use three separate sub-munitions – i.e. "darts", each of them can accelerate to Mach 3, has its own laser guidance system and a delayed action fuze.
Read more: ​Ukrainian Military Tell What German 'Gepard' Anti-Aircraft Guns Will Be Used For
---
---