This is reported by RBC-Ukraine with reference to the French publication l'Opinion.
French Defense Minister Sebastien Lecornu visited Rome on Friday, January 27, where he met with his Italian counterpart Guido Crozetto. According to the publication, the heads of the defense ministries of both countries discussed the transfer of the SAMP/T air defense system, known as Mamba, to Ukraine.
Read more: ​Italy Approved Transfer SAMP/T Anti-Aircraft System to Ukraine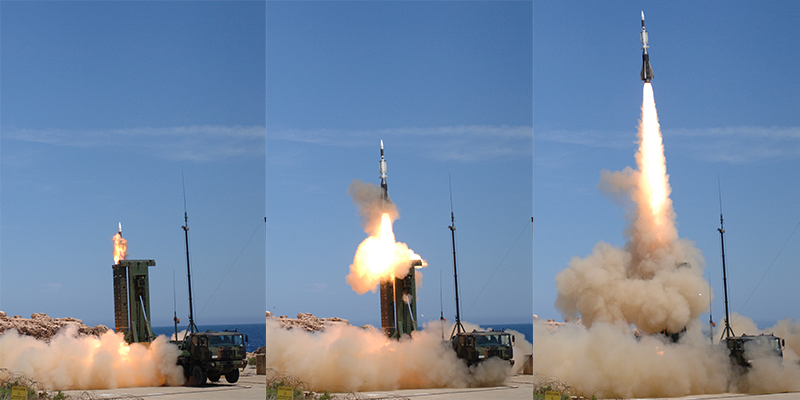 The ministers also agreed to purchase 700 Aster-30 anti-aircraft missiles worth about 2 billion euros for Ukraine.
The French minister confirmed his visit to Rome, as well as the fact that Ukraine was among the topics of the negotiations.
"Today in Rome, we agreed on a common intention to continue supporting Ukraine, protect the Mediterranean Sea from new threats and increase our joint production capacity, in particular in the field of air defense," Sebastian Lecornu wrote on his Twitter.
SAMP/T based on the ASTER 30 Block 1 interceptor is an effective system, primarily against cruise and anti-radar missiles, large drones, and also has some anti-missile capabilities (against short-range missiles).
The SAMP/T ADS can destroy aircraft at a distance of more than 100 km, ballistic targets - up to 30-35 km at an altitude of up to 25 km. The mass of the missile warhead is 15-20 kg. One of the advantages of this air defense system is multi-channel - it can fire at up to 16 targets at the same time.
As Defense Express reported, Italy and France were completing preparations for sending SAMP-T Air Defense System to Ukraine.
Read more: ​How Soon Can Ukraine's Military Receive Their First Light Tanks from France, IFVs from Germany and the USA
---
---