The exhibition called Armiya-2022, which can be truly considered as a degradation of the military-industrial complex of the russian federation, presented the robot-dog from AliExpress with a bolt-on grenade launcher, ended up showing a new example of military breakthrough.
The new modernized T-62, adopted in 1961 and is still actively used in the russian army, was presented at Armiya-2022 military exhibition. This modernization option was already demonstrated in September 2021 as a result of the work of the 103rd Armored Tank Repair Plant, which is located in the village of Atamanovka in the Trans-Baikal Territory. But the new photos allow you to look at it a little more closely.
Read more: Russians Use Inflatable Air Defense to Outsmart the Ukrainian Air Force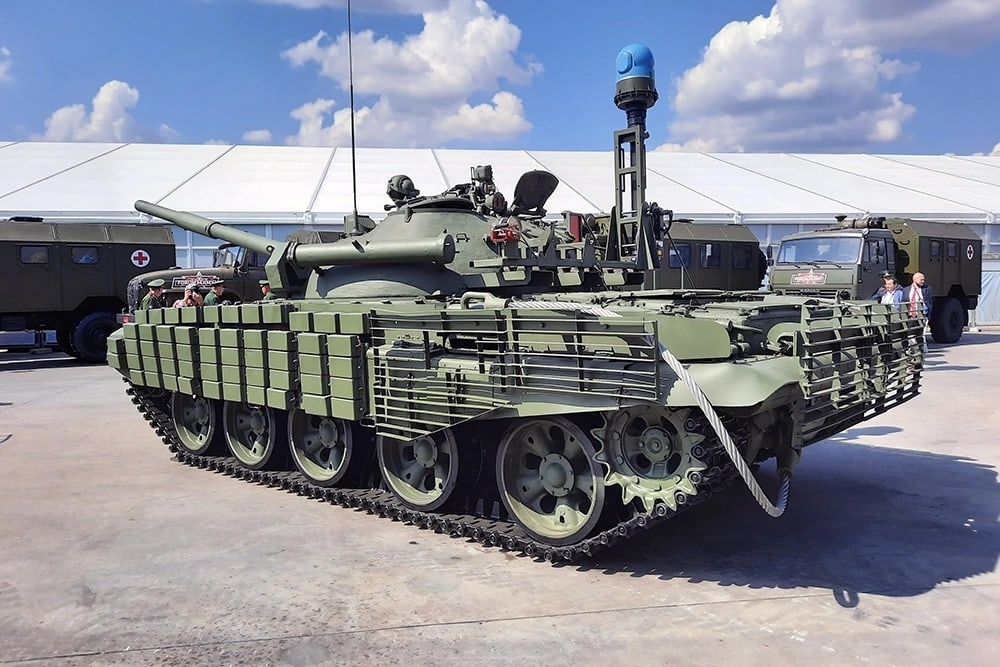 The T-62M type was taken for the modernization, it has a characteristic strengthening of the turret with two elements, which were nicknamed "Brezhnev's eyebrows" for their characteristic appearance even in the USSR. This decision looks quite strange in itself, because there is a modernization of the T-62MV, which has a much more relevant armor of the frontal part of the tower with dynamic protection.
However in this upgrade, it is placed only on the sides, and it is also reinforced with anti-cumulative gratings. And the upper front part received additional armor plates for increased protection.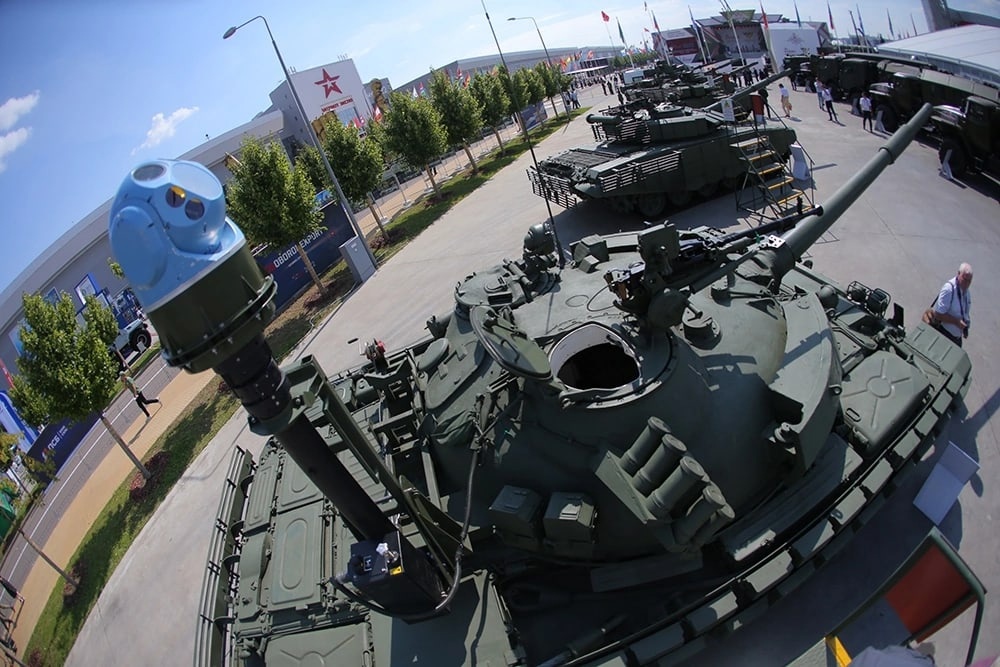 The main feature of the modernization is the gyro-stabilized optical and thermal imaging station on the mast. Despite almost a year between demonstrations of this machine, they were unable to lay a wire inside or at least along the body of the tank.
The tank was also equipped with a 1PN-96МТ-02 sight with a thermal imager and a laser rangefinder, which replaced the regular one and allowed the removal of the laser rangefinder above the gun. Also, this tank was equipped with a 780-horsepower engine.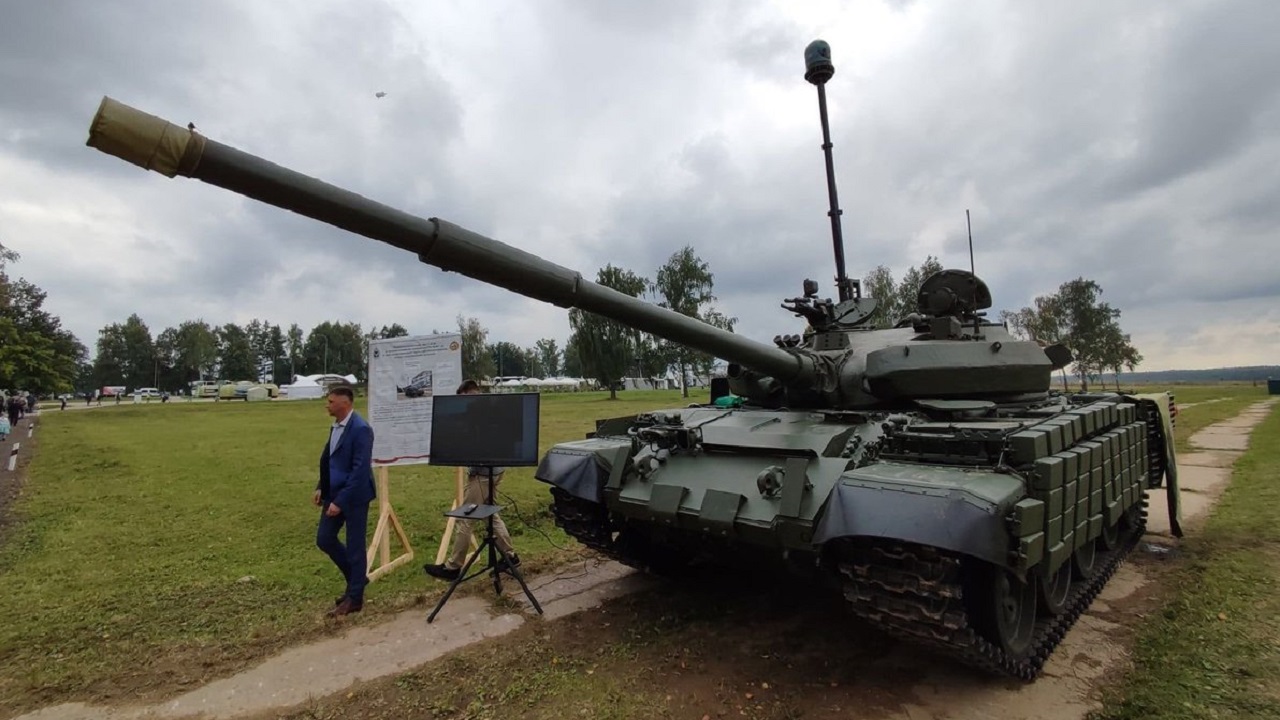 Defense Express wrote the first article about this tank almost a year ago, then it was concluded that such modernization is aimed solely at satisfying the hypothetical interest of countries such as Syria or Libya. The Ministry of Defense of the russian federation might be interested in such product, once it's equipped with thermal imagers in the sight and optical station.
Read more: Chronicle of the Russian Federation Crimes in Ukraine (August)
---
---