That is according to the western military alliance's chief, Jens Stoltenberg who made his first visit to Ukraine since Russia's invasion 14 months ago on Thursday, April 20, the General Staff of the Armed Forces of Ukraine reports.
"Ukraine's rightful place is in the Euro-Atlantic family. Ukraine's rightful place is in NATO. And over time, our support will help to make this possible," Jens Stoltenberg stated, before inviting the President of Ukraine Volodymyr Zelenskiy to the Nato summit in Vilnius in July.
Read more: President Zelenskyy Visited Front Line City of Avdiivka in Donetsk Region to Learn the Suituation, Inspire and Encourage Defenders of Ukraine
He also pledged continued military support for Ukraine.
"NATO Allies have delivered more than 150 billion euros of support to Ukraine since Russia launched its full-scale invasion in February 2022, and Allies have provided training for tens of thousands of Ukrainian soldiers over the years. Allies are now delivering more jets, tanks, and armoured vehicles, and NATO's Ukraine fund is providing urgent support... All of this is making a real difference on the battlefield today" the NATO Secretary General underlined.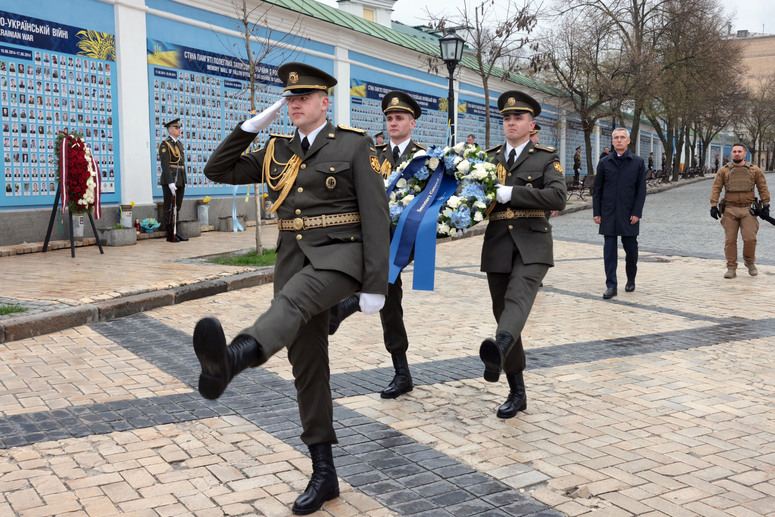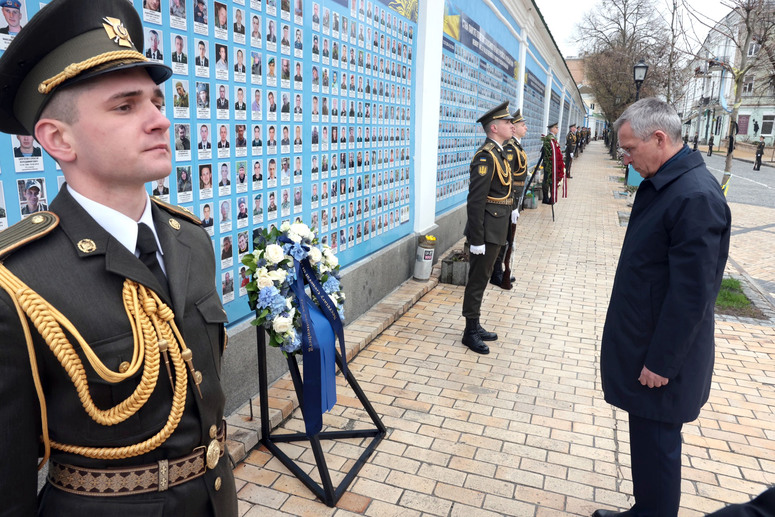 He further added: "We do not know when this war will end, but we know that Russian aggression is a toxic pattern that must be stopped. So we must continue strengthening Ukraine's armed forces. And we must ensure that robust, powerful arrangements are in place for Ukraine's security."
While in Ukraine, the Secretary General visited Bucha, and paid his respects to the victims of russian atrocities. He also laid a wreath at the Wall of Remembrance of the Fallen for Ukraine, paying tribute to all those who have lost lives or suffered wounds in defence of their homeland.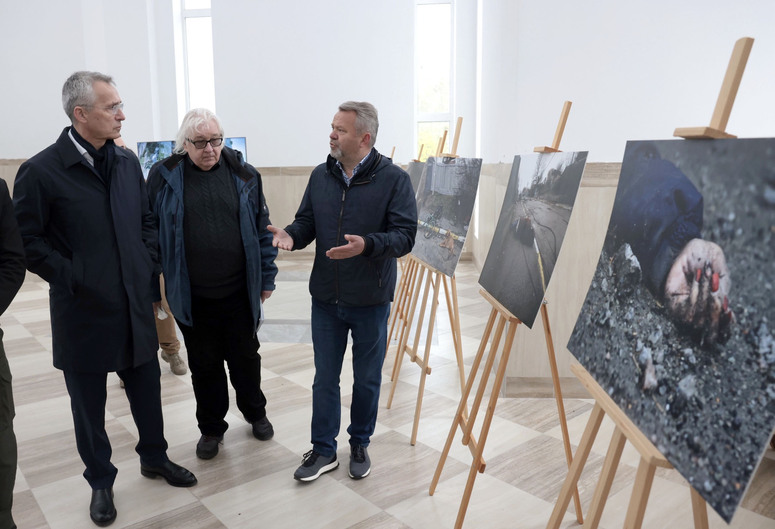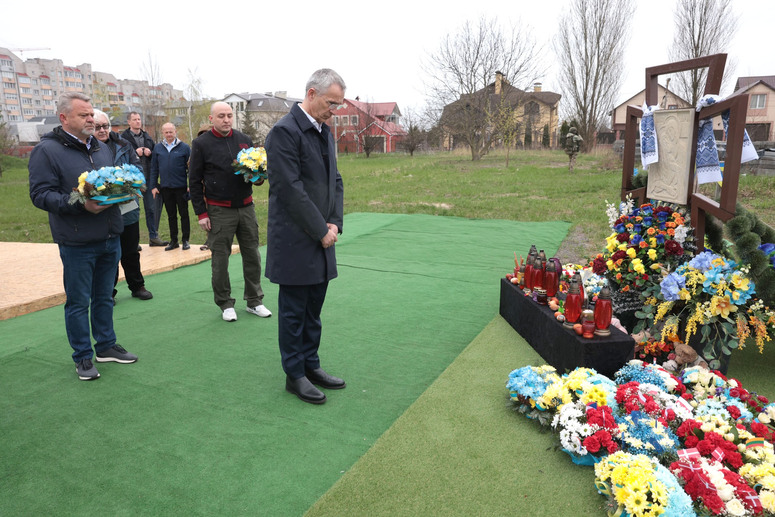 Jens Stoltenberg finished his visit by addressing the International Summit of Communities and Regions alongside President Zelenskyy. In his remarks, the Secretary General praised Ukraine's work toward post-war reconstruction, saying: "Your determination to fight the aggressor, liberate your land, and work for a brighter future says very clearly to me: Ukraine will prevail."
As NATO Press Office informs, this was Mr Stoltenberg's fourth trip to Ukraine as NATO Secretary General".
As Defense Express reported, NATO, EU and Ukraine Reacted on putin's Nuclear Rhetoric. We also wrote on Why NATO Wasn't Even Tryed to Adapt MiG-29 for Western Missiles.
Read more: ​A Large Number of Ukrainian Troops, a Column of the T-64BV Tanks and russian Base on Fire: what's Going On in the East of Ukraine (videos)
---
---