A video appeared on the network shows a large number of Ukrainian fully armed soldiers moving in a certain direction. Presumably, these Ukrainian warriors are in Donetsk region.
A little later, another video appeared showing a column of Ukrainian T-64BV tanks heading to "one of the directions".
Read more: ​The russian Forces Use Incendiary Ammunition In Donetsk Region (rare video)
And then it was reported that a rocket from Ukrainian M142 HIMARS hit russian base in Rubizhne (Luhansk region).
Russian sources claim that Ukrainian forces are continuing to target rear areas in Luhansk region. Former Advisor to Luhansk People's Republic (LNR) Head Rodion Miroshnik claimed that Ukrainian forces struck Rubizhne (6 km east of Kreminna) and Troitske (53 km northeast of Kupyansk) with 14 HIMARS rockets on the evening of April 13.
A russian milblogger claims that Ukrainian forces are striking russian military assets in rear areas in preparation for counteroffensive operations in the area and speculates that Ukrainian forces will increase sabotage activities in rear areas in Luhansk region, the ISW reports.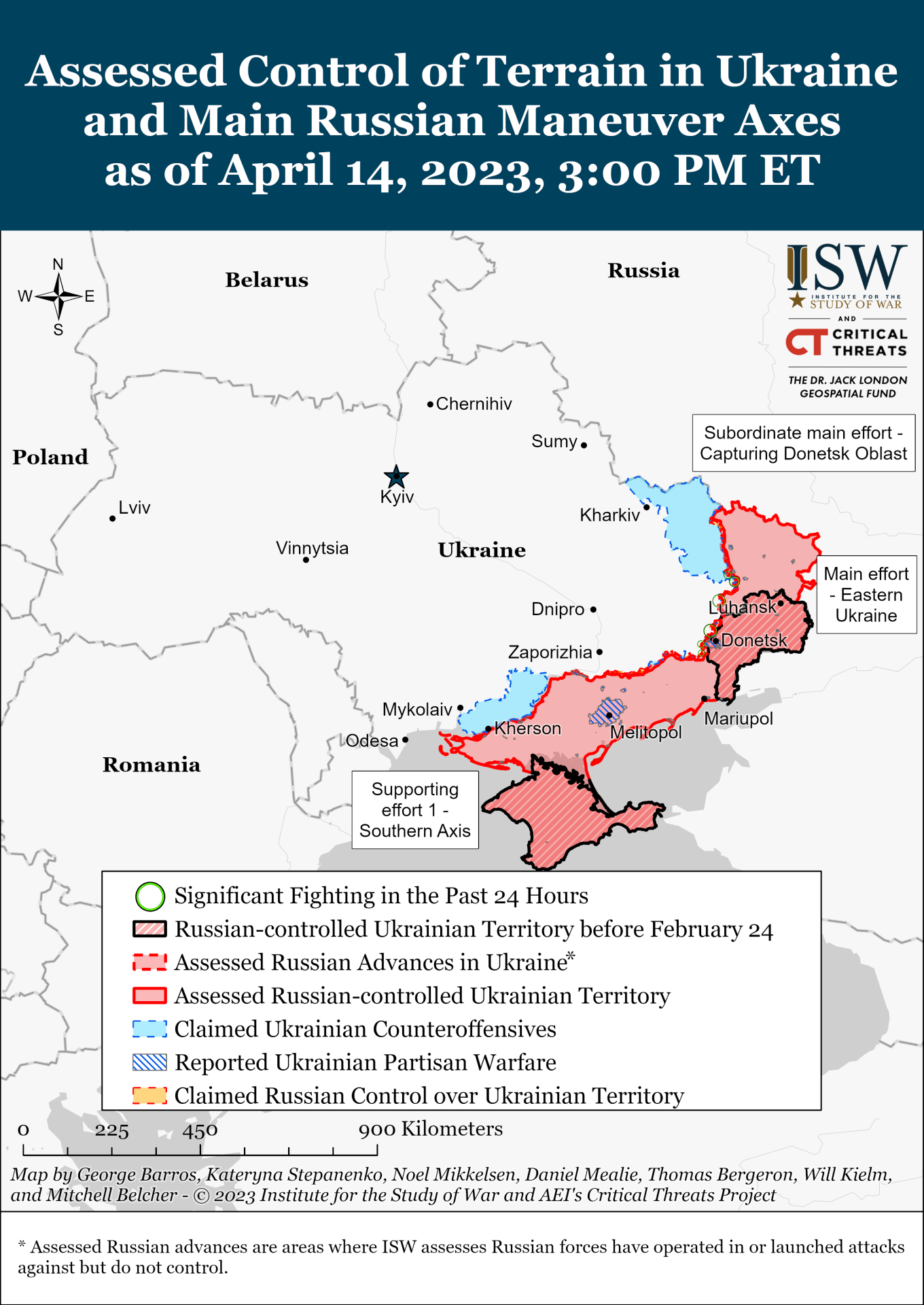 Should be noted that Denys Shmyhal, the Prime Minister of Ukraine, states that the counteroffensive will begin in the nearest future. It was announced at the press conference in Washington, on Friday, April 14, 2023.
Read more: ​Ukraine's Official Spoke on the Situation Around Bakhmut, Said russians Imagine the Capture of the City as WW2 Victory
---
---