That is according to a statement on the official website of the President of Ukraine.
During his visit, Volodymyr Zelensky listened to commanders' reports on the battlefield situation and gave awards to soldiers.
Read more: ​419 Days of russia-Ukraine War – russian Casualties In Ukraine
"The Head of State listened to the report of the commander of the "Donetsk" operational-tactical group regarding the situation in the area of his responsibility," the statement the President's official website reads.
Ukraine's President also talked with the servicemen of the marines, airborne assault, mechanized and artillery units and thanked them for their service with state awards.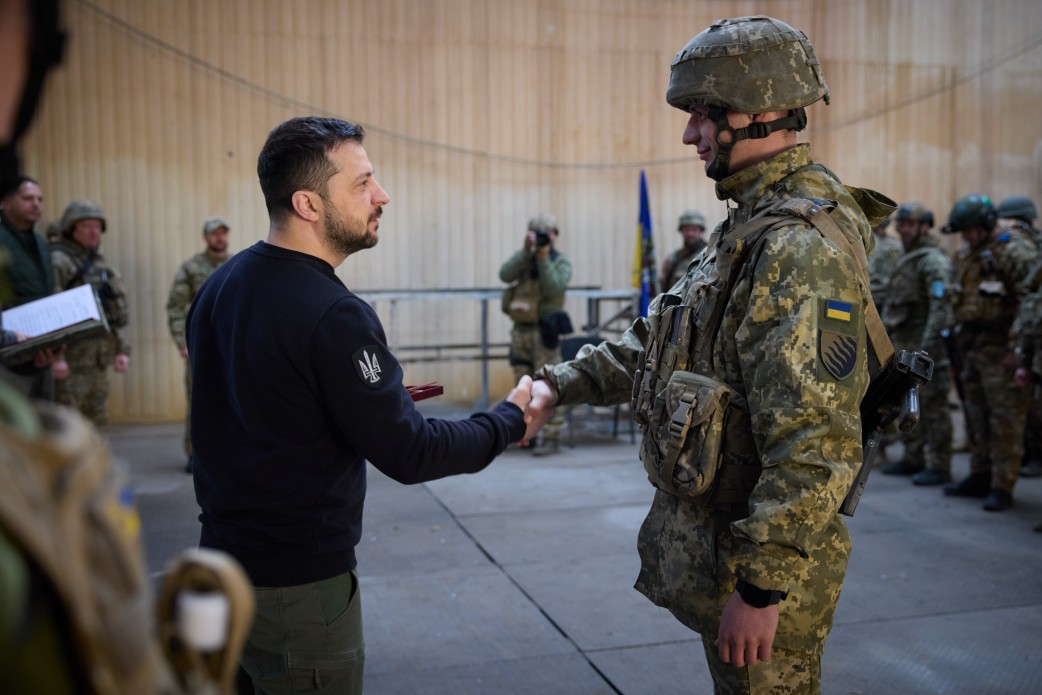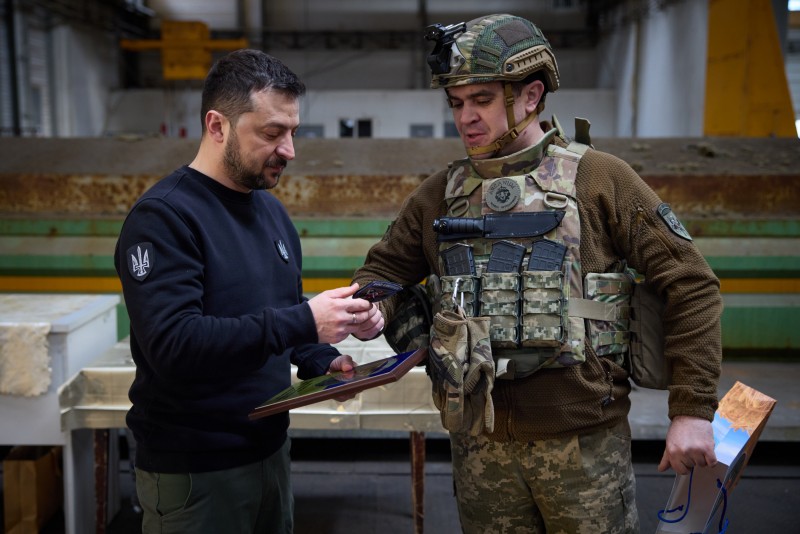 "I have the honor to be here today, to thank you for your service, for defending our land, Ukraine, our families. Congratulations on the holidays, on Easter, I wish you only victory - this is what I wish for every Ukrainian, this is what is very important to all of us. I wish good health to all of you and your families, and I am sincerely grateful on behalf of every Ukrainian for the great path that you overcome every day," - said President.
As Defense Express reported, earlier Ukraine's President Volodymyr Zelenskiy Made a Surprise Visit to Front Line Near Bakhmut City, Inspected Kharkiv Region. We also wrote on How Ukraine's Warriors Repelled Human Wave Attacks Near Avdiivka.
Read more: Chronicle of the russian federation Crimes in Ukraine (April 2023)
---
---