Defense Express has found an interesting article by The Aviationist issued in 2015 about how the German Air Force used its Soviet-made MiG-29 fighter jets in the 1990-2000s. Some details are especially notable in the context of Poland's provision of former German MiG-29s that was greenlighted by Berlin the other day.
They will help us find the reason why NATO did not even try to modernize available MiG-29s so that these aircraft could carry Western weapons according to the Alliance's standards; and why the approved transfer cannot resolve the issue of fighter aircraft for Ukraine but still become an important step toward the provision of vital F-16.
Read more: ​Same Old Story, Now With F-16: Denmark Expects Decision By Summer But Only in Coalition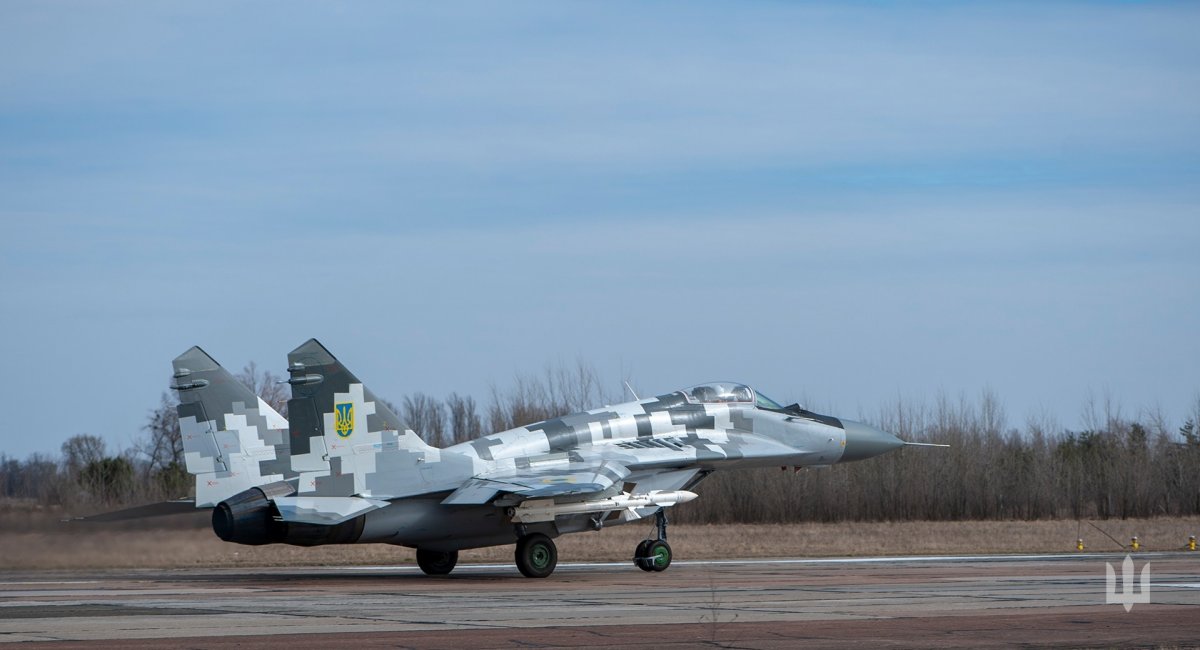 For starters, The Aviationist tells the memories of Lt. Col. Johann Koeck who said the adoption of MiG-29 fighters by the German Luftwaffe turned out to take too much time.
In an earlier article, we mentioned that these fighters were inherited in 1991 from East Germany, 29 jets in total. Having checked them, the command decided to keep 24 of them in service; they were allocated to the Jagdgeschwader 73 fighter regiment.
Koeck recalls that the aircraft was put to service on April 1, 1991; the decision to keep them was made on July 25 same year, they hoped to integrate MiGs into the NATO air defense structure. But it took all the way till June 1993 for JG73 to reach the condition of operational readiness, and by February 1, 1994, they were finally ready to take off for combat duty within the Alliance.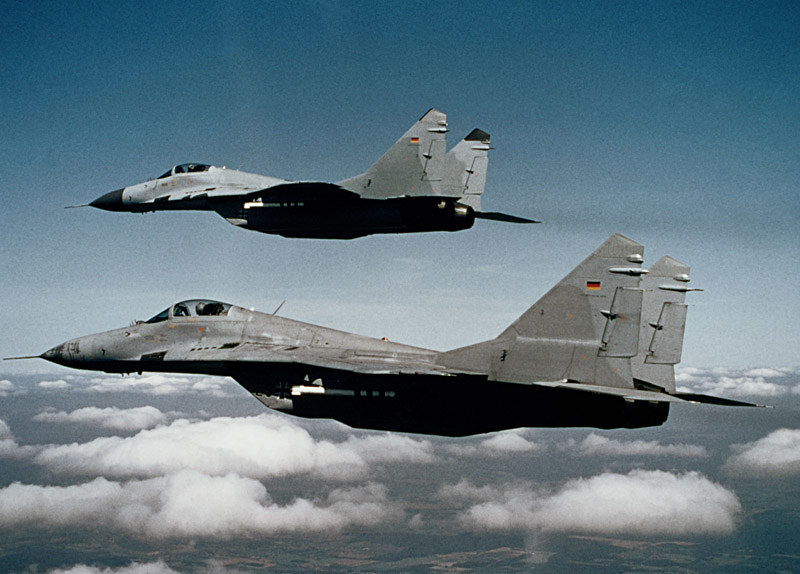 But soon, the German military realized that MiG-29 was practically unusable for attack missions (HVAA in NATO terminology), "they were effectively limited from crossing the FLOT" – line of contact in NATO terms.
The Soviet MiG-29 were not generally deployed for "meaningful air defense missions," instead they were used for air defense over a specified location or in a joint formation with more modern aircraft, e.g. the F-16.
The more Germans learned about the MiG-29 aircraft, the more limitations they found. For example, MiG-29 was too inefficient in fuel consumption: having a full tank with 4,400 kg of fuel, it consumed 400 kg just to take off, another 1,000 kg should be left for retreat and emergency landing at an airfield within 100 km distance. If the task was to patrol airspace for even 15 mins, the aircraft had to take at least 1,000 kg of fuel given that the flight radius would be less than 200 km. It was all the worse that Soviet aircraft didn't have an air-to-air refueling capability at all.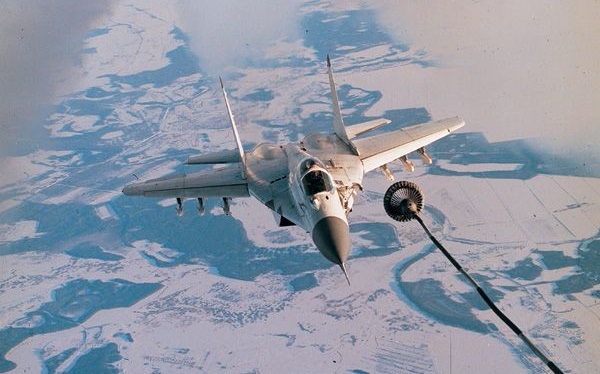 Moreover, it turned out that the avionics of the MiG-29 generally does not provide sufficient level of situational awareness in the air. The radar was falling generations behind the AN/APG-65 radar installed on the F-4 Phantom and F/A-18 Hornet, and it could not be repaired since the production was closed. That's not to mention the gap dividing the MiG-29 and F-16 Block 25 with its AN/APG-68 radar and derivatives. The radar was the reason why, for example, MiG-29 could not identify enemy aircraft in a formation or lock the target in the rear hemisphere.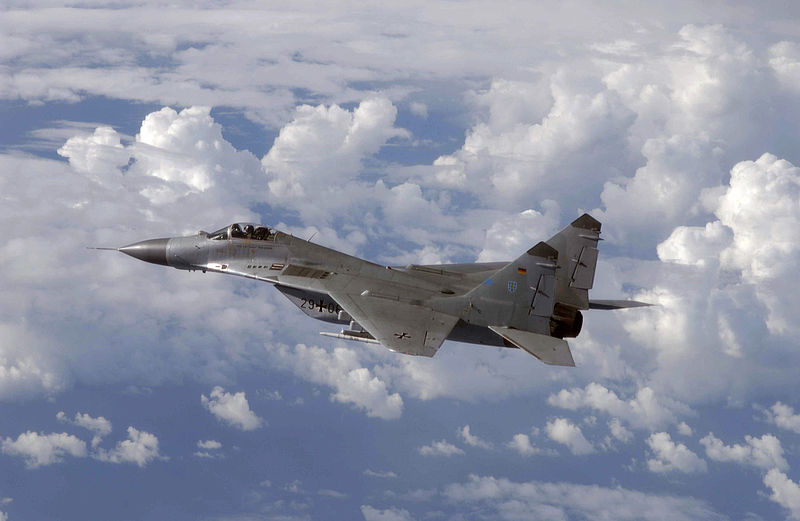 On that note, we suppose that all these issues were critical enough for German military to only adapt their MiG-29s for Western avionics, communication systems and drop tanks when they modernized them up to MiG-29G and MiG-29GT standard.
Because the only role that was well performed by MiG-29s in Luftwaffe was imitating the "aggressors" during close aerial combat drills within the reach of a R-73 missile against F-16 or F-15. It was an adrenaline boost for NATO pilots who had no chance to engage in a real aerial fight at that time. Though in general, the maintenance of such a problematic jet was irrational. This aspect determined the future of the German MiG-29s.
In 2003-2004, Germany handed its MiG-29s over to Poland for a symbolic price of €1 because that was how they estimated the real value of these jets in comparison to the F-16 they already had at that moment. Some of these gifted MiGs were promised for Ukraine in 2023.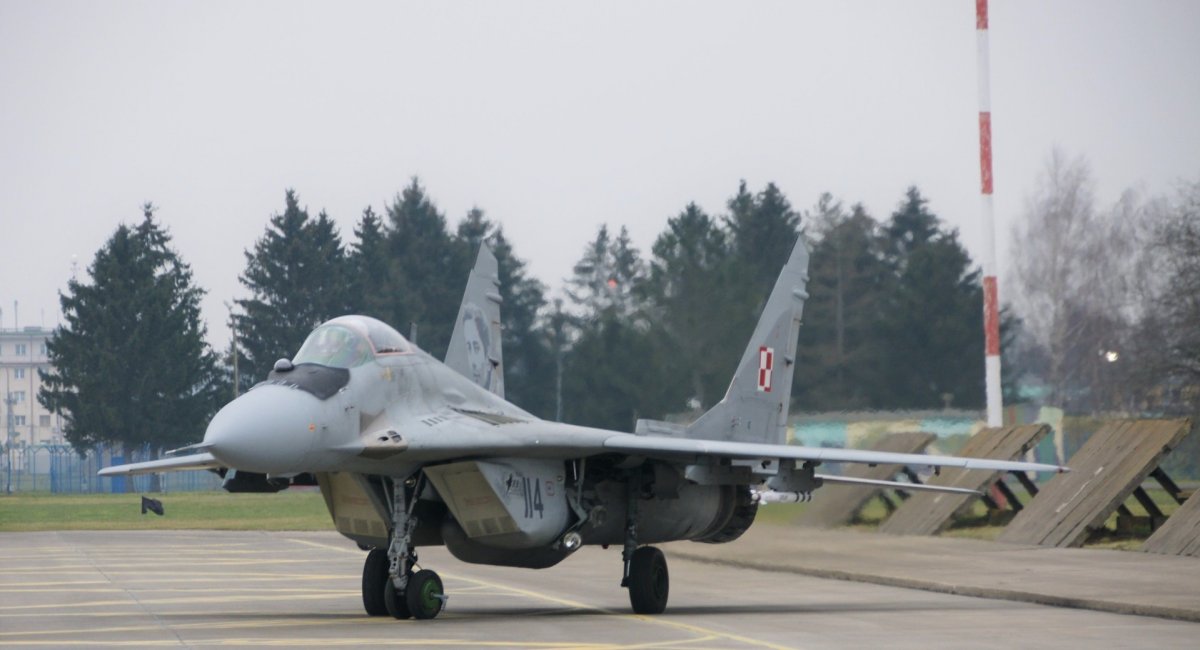 Read more: Adventurous "Mix" Tempest And Mitsubishi FX Is Expected to Have In Service In 12 Years to "Overrun the Enemies"
---
---