The Armed Forces of Ukraine continue to inflict serious losses on the enemy, destroying equipment and manpower of the occupiers.
Thus, the press service of the 92nd separate mechanized brigade named after Kosh Ataman Ivan Sirko published a video with fragments of the brigade's warriors fighting the ruzzists.
Read more: Ukraine's Stugna ATGM Annihilates russia's BMP-1 Infantry Fighting Vehicle (Video)
"Piece by piece, village by village, together with our brothers and sisters, we are returning our homeland, which is why there is no price all over the world," the brigade commented on the video.
The first part of the video shows the work of the Ukrainian tank crew. First, he drives past burnt vehicles, and then fires - probably at an enemy target.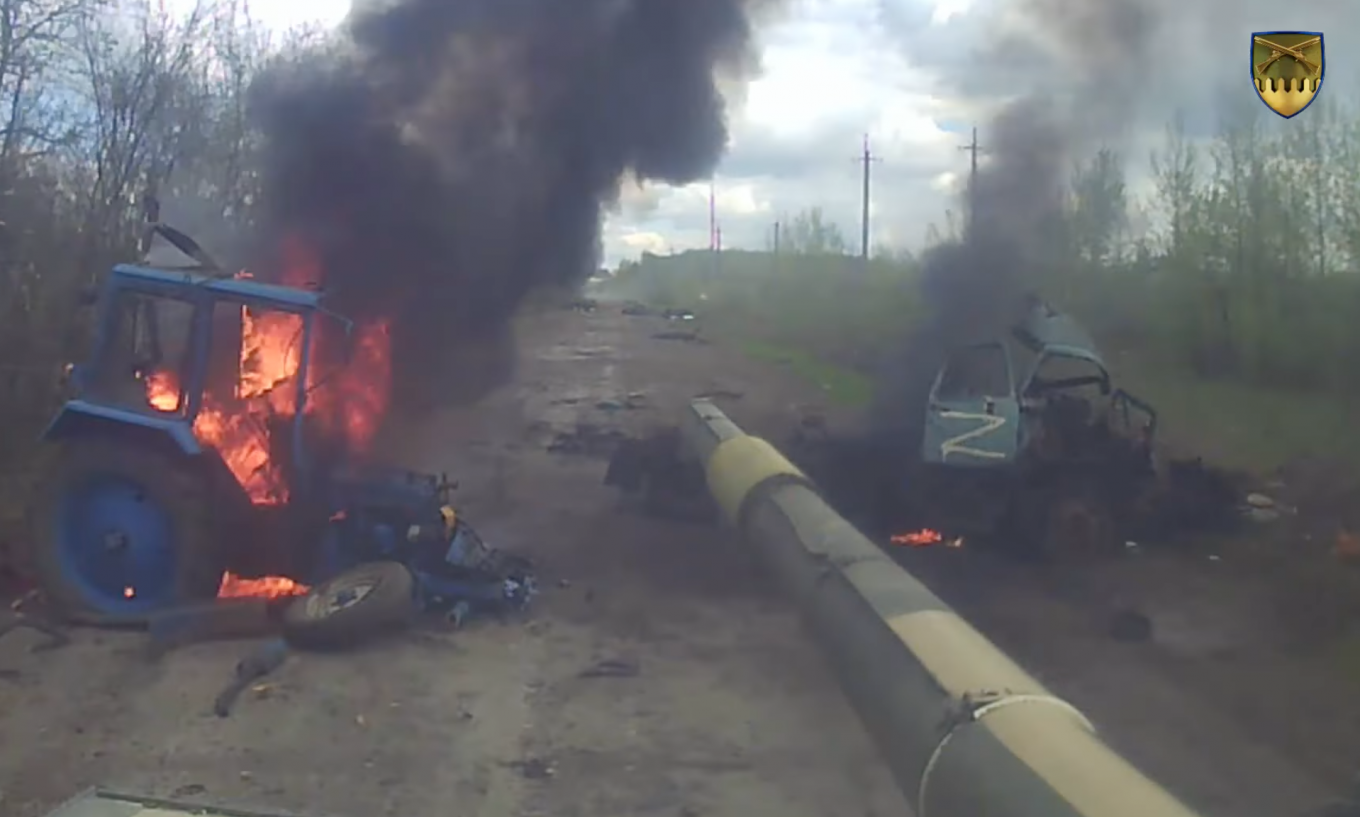 The second part of the video shows trophy weapons and ammunition, burning enemy vehicles, destroyed occupiers and infantry fighting, as well as the work of a machine gunner.
Therefore, the Defense Forces of Ukraine continue to inflict losses on the Russian occupation forces.
Earlier Defense Express reported that Ukrainian Military Sent To Hell Russian T-90 "Vladimir" Tank To Acompany His "Younger Brother" T-90M "Proryv" tank.
Find more on the current details of Ukraine-russia war as well as russia's combat losses in a publications by Defense Express: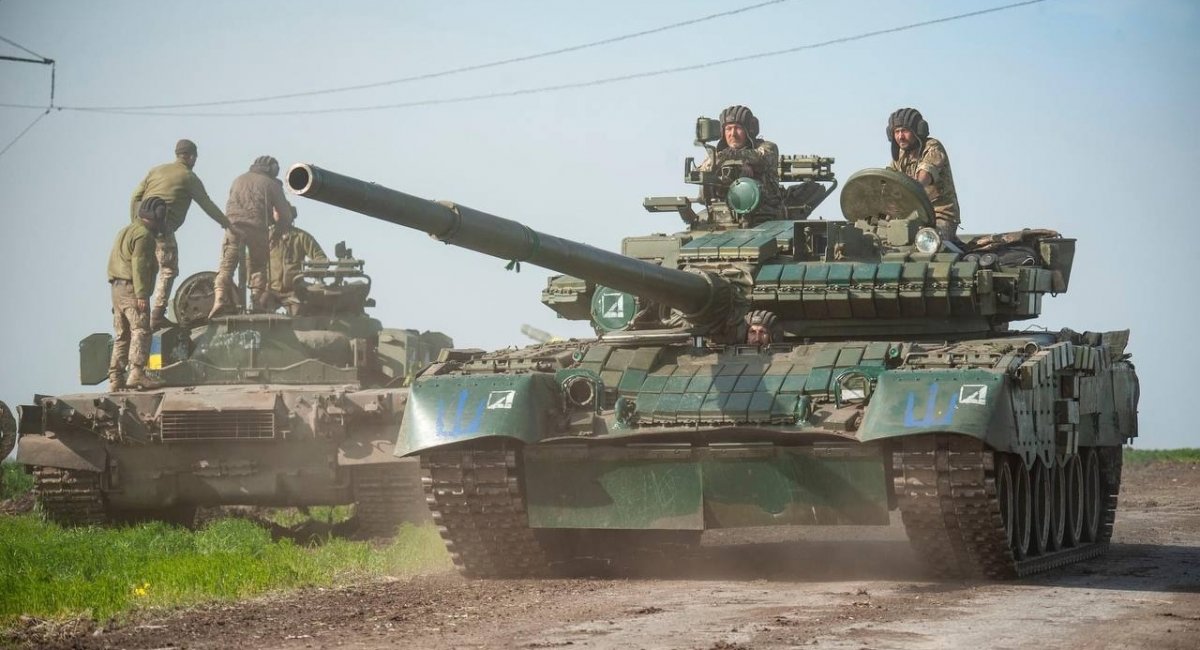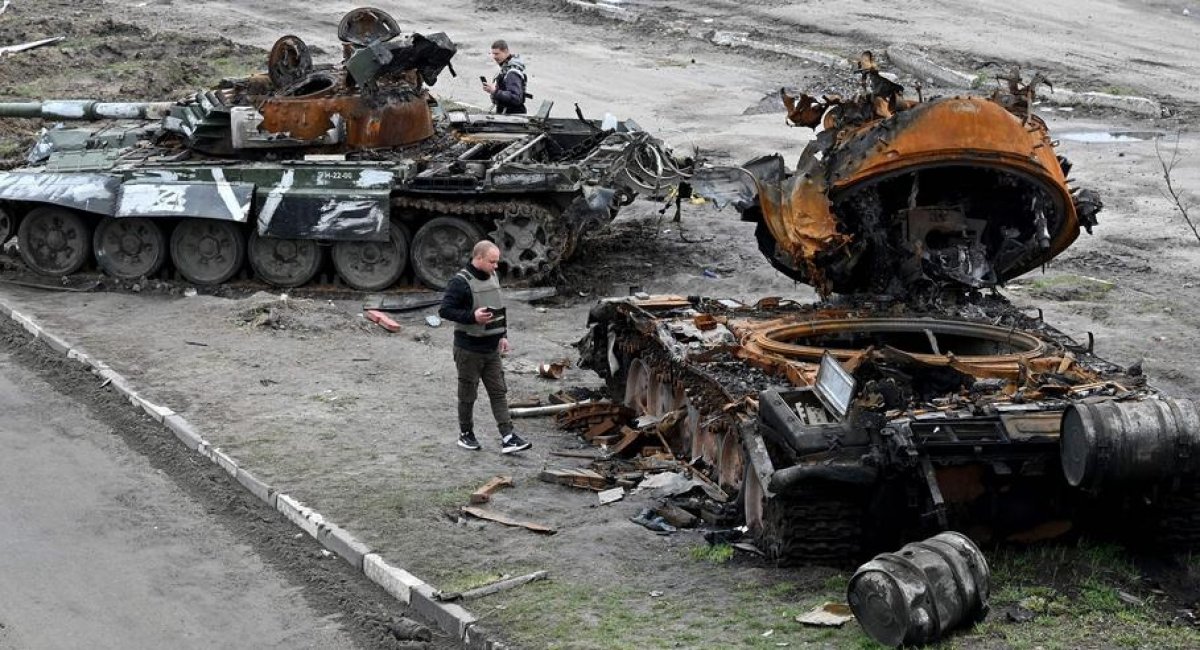 Read more: Russia's T-72B3 Turret Toss World Record: 100m Up In the Sky (Video)
---
---