Special Operations Forces Command has published a video featuring an SOF soldier (here called operator) breaking down the duties of his role in a unit, and the equipment he uses. His position in the team is Bravo, which means he is in charge of mission planning: the route of attack, the weapons they take, etc.
And the SOF operators have a wide variety of weapons to choose from, indeed. In this video, the special force soldier provides a rundown of 14 tools of destruction. However, each one of them has its own specific purpose and place on the battlefield. The list is supplemented with the soldier's commentary.
Read more: Ukraine Gets Unique Slinger Anti-Drone Weapon Station From Australian EOS
Small arms:
Glock 17 pistol, 9mm; Austria;
PM, a.k.a. Makarov pistol, 9mm; Soviet Union;
M4A1 carbine, 5.56 mm; United States;
Anti-tank weapons:
RPG-22, 72.5 mm rocket-propelled grenade; Soviet Union – simple in use, effective against non-armored targets and for suppressive fire;
M72 LAW, 66 mm rocket-propelled grenade; United States; – "analog" of the previous one with the same capabilities;
Bulspike-AT, 72.5 mm rocket-propelled grenade; Bulgaria; – despite its name, still not powerful enough to take down a tank but good against lightly armored targets;
AT4, 84 mm man-portable recoilless gun; Sweden; – a heavier gun that can destroy armored fighting vehicles BTR or BMP, or a tank. SOF team takes it when they know they will encounter enemy armor;
M141 Bunker Defeat Munition, 83 mm rocket; United States; – "a very cool thing against blindages, pierces through 200 millimeters of concrete;"
NLAW, 150 mm guided missile; United Kingdom / Sweden; – heavy but really capable of taking down a tank and combat-proven.
"The advantage is that all of them are disposable, it increases our mobility," the SOF operator notes.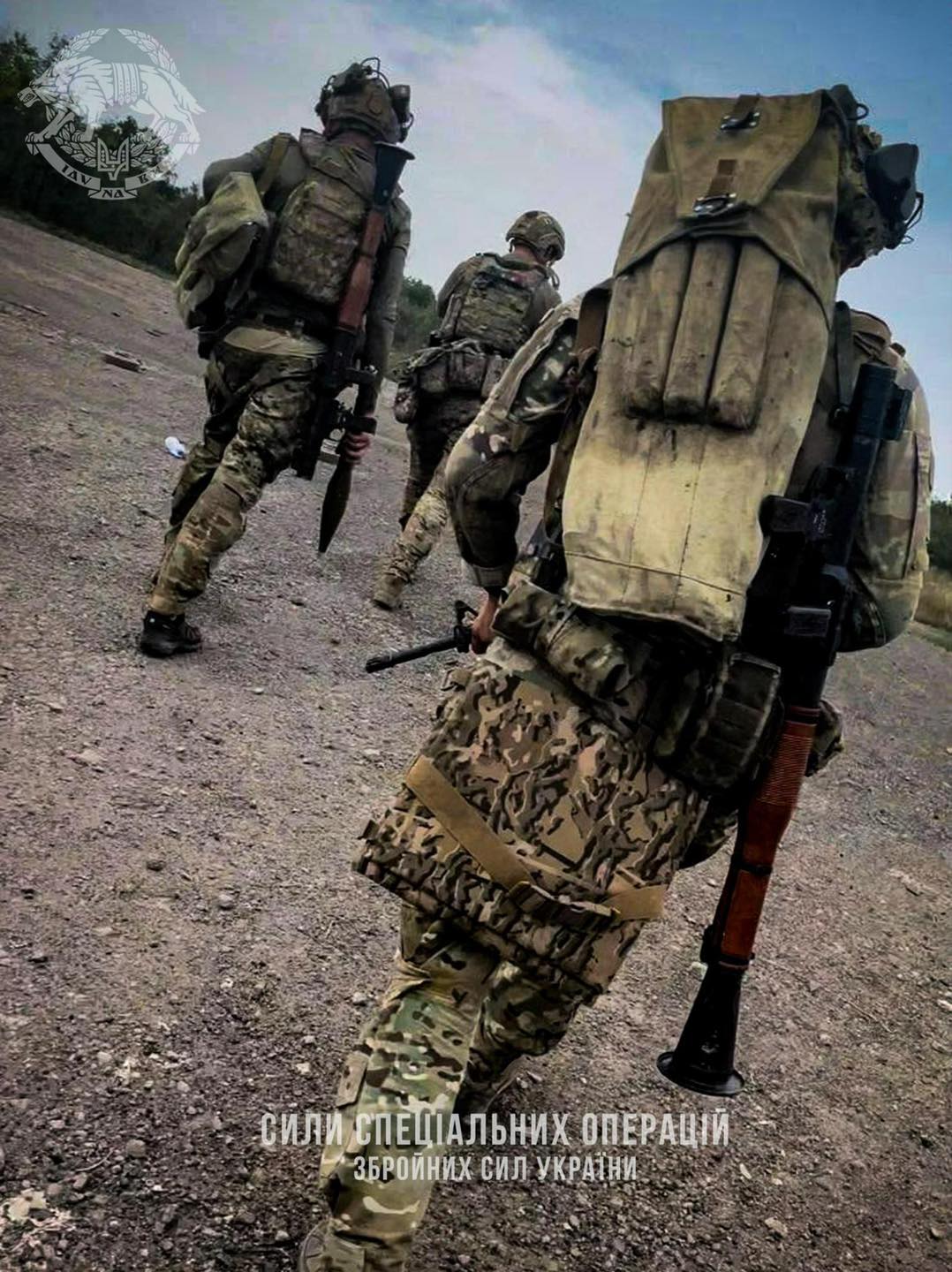 On a separate note, Defense Express would like to point out the fact the Bulspike supplies have not been announced officially. There were reports from OSINT researchers that this weapon had been procured from Bulgarian Vazovski Mashinostroitelni Zavodi EAD.
Bulspike-Anti-Tank is an upgraded variant of the RPG-22. The modernization increased its firepower and max range, introduced ergonomic improvements.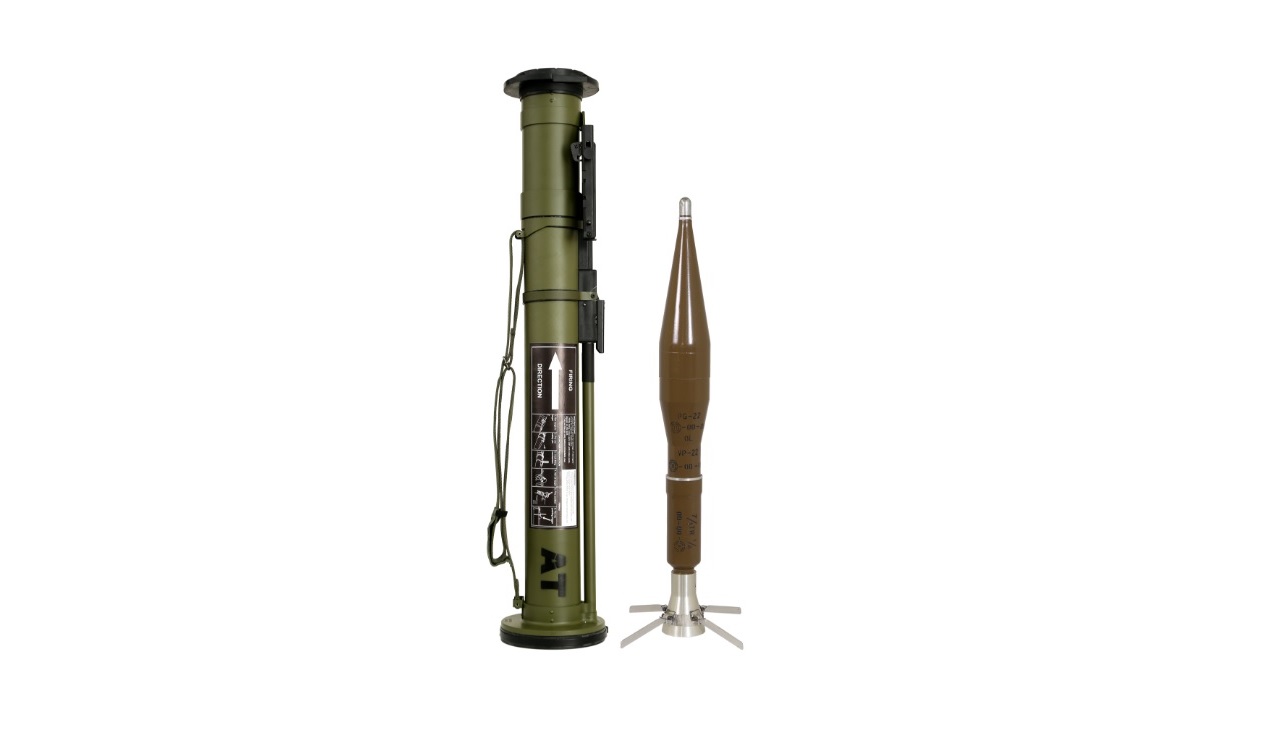 Grenade launchers:
M320 Grenade Launcher Module, 40 mm; United States; – works both in combination with the M4A1 carbine or as a self-sufficient weapon, "an ideal thing for providing cover to the group," combat-proven;
RGP40, 40 mm, revolving automatic; Poland; – for suppressive fire and elimination of manpower in a 7-meter radius from impact.
Also, the special forces use a few options of heavier guns for their Humvee: an Mk19 grenade launcher the combat application of which we discussed in one of our articles, and a "classic" M2 Browning 12.7 mm machine gun. Besides transportation, HMMWV provides fire support to the main group during the missions.
Apart from that, they also have their own "anti-drone rifle" at disposal: the NightFighter from British company SteelRock. Also important to mention, those featured in this video are only personal weapons. Depending on the type of combat task, SOF teams were seen deploy as well heavier systems like mortars, sniper and anti-materiel rifles, air defense missiles, etc.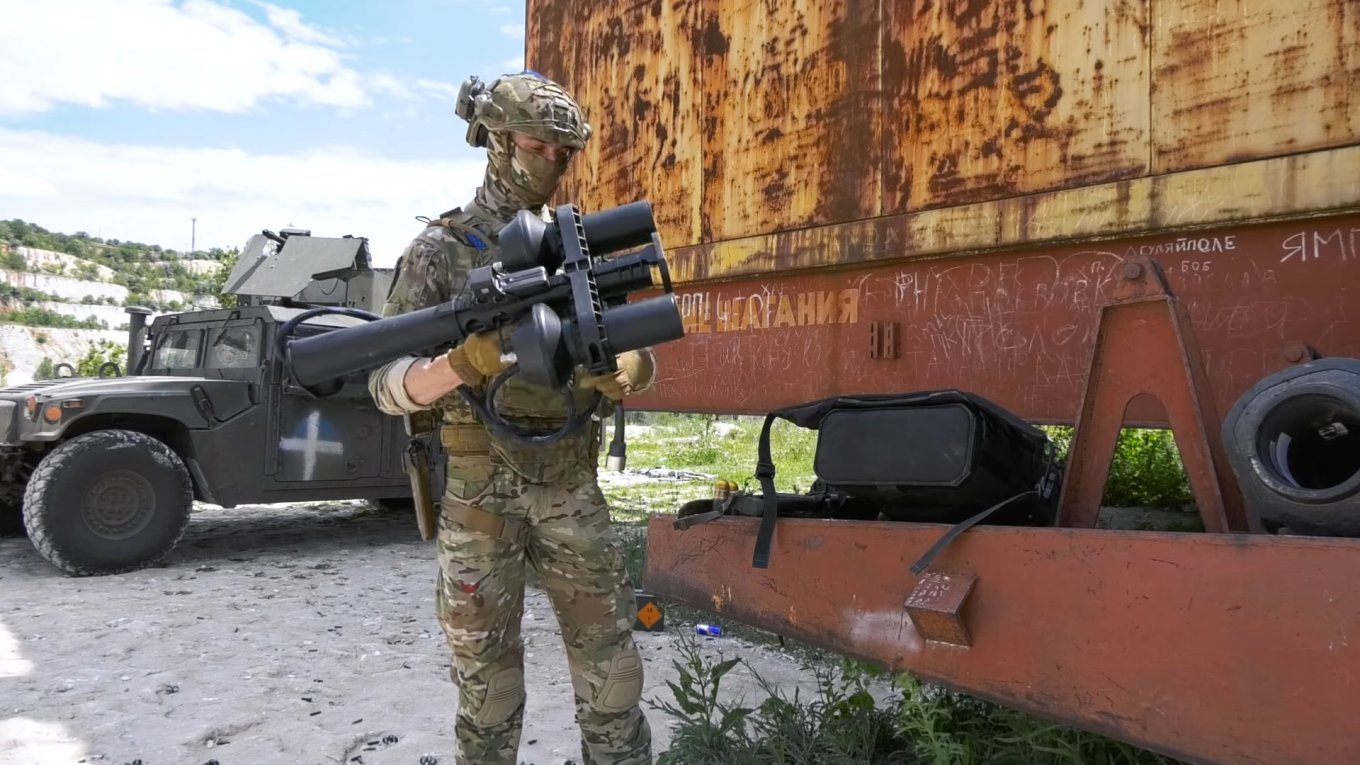 In summary, we can see that equipment is defined by the operational needs and types of targets designated for elimination. The broad choice of weapons to deal with the threats not only increases the chances of success but also allows SOF operators to accomplish their tasks efficiently without spending valuable assets on low-priority targets.
They showcase the modern approach to the war of attrition: when the maximum result is sought with efficient, highly specialized weapons rather than high production rates of less reliable arms which to a certain extent pertains to the russian war doctrine. And this efficiency is possible thanks to the extensive support of Ukraine by foreign partners.
Read more: ​Ukraine's Special Operations Forces Celebrate Their Professional Holiday, President Visits Their Positions Near Bakhmut to Congratulate
---
---