The contract between Ukraine and Australian company Electro Optic Systems was first revealed in April this year. The contents were some kind of a weapon station designed for armored vehicles, the quantity was a hundred units, soon followed by the second deal for 50 more.
The exact product was named in neither of both cases, and it remained a mystery up until the other day when the Australian company carried out a live fire demonstration of the Slinger system which was confirmed to be sent to Ukraine.
Read more: It Became Known What Anti-drones Weapons Ukraine Got From US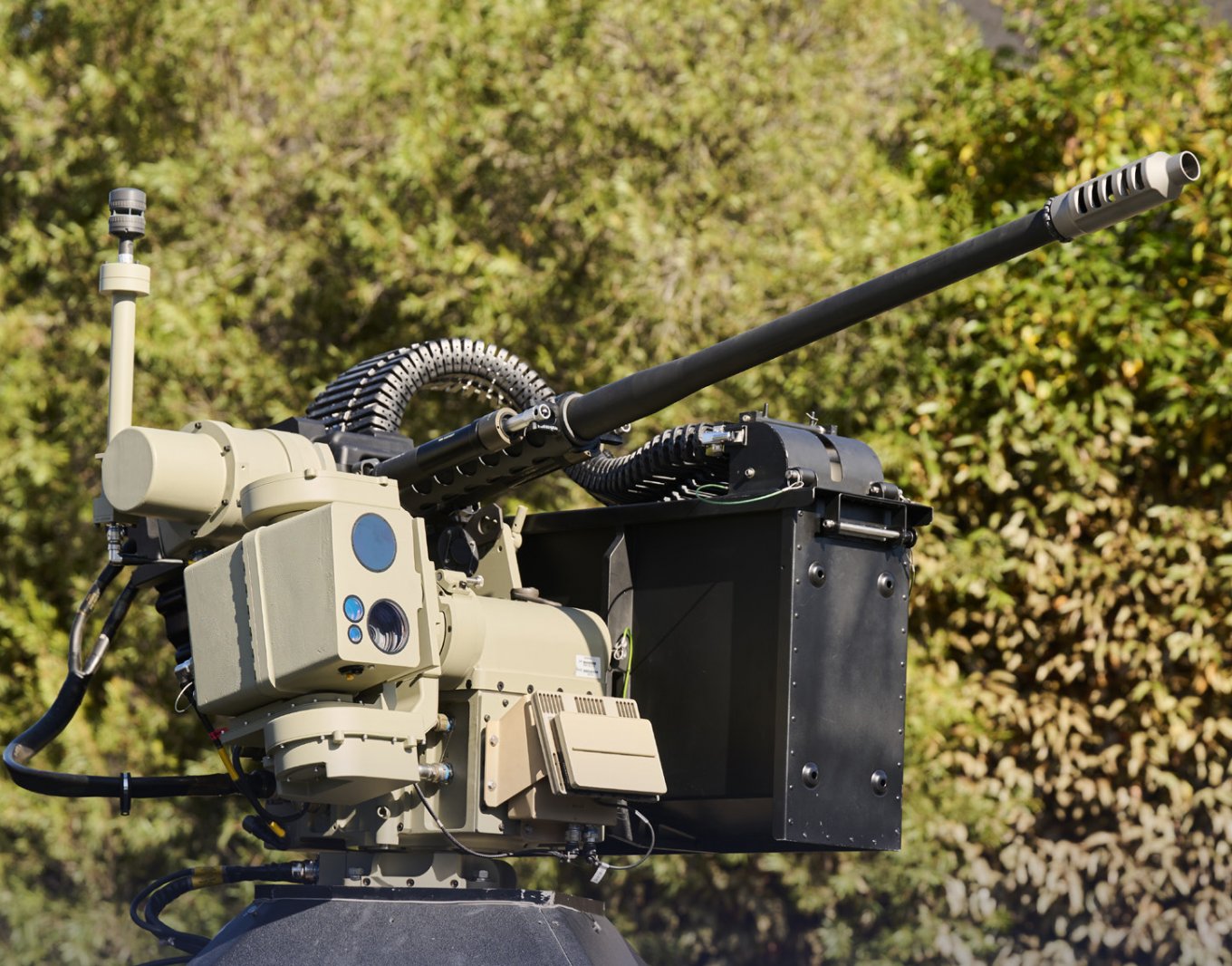 The follow-up statement details that 110 Slingers will be supplied in the first batch, they will be mounted on M113 armored personnel carriers. Another 50 will be delivered to a Ukrainian enterprise called Practika for further integration onto its MRAP-class armored mobility vehicles.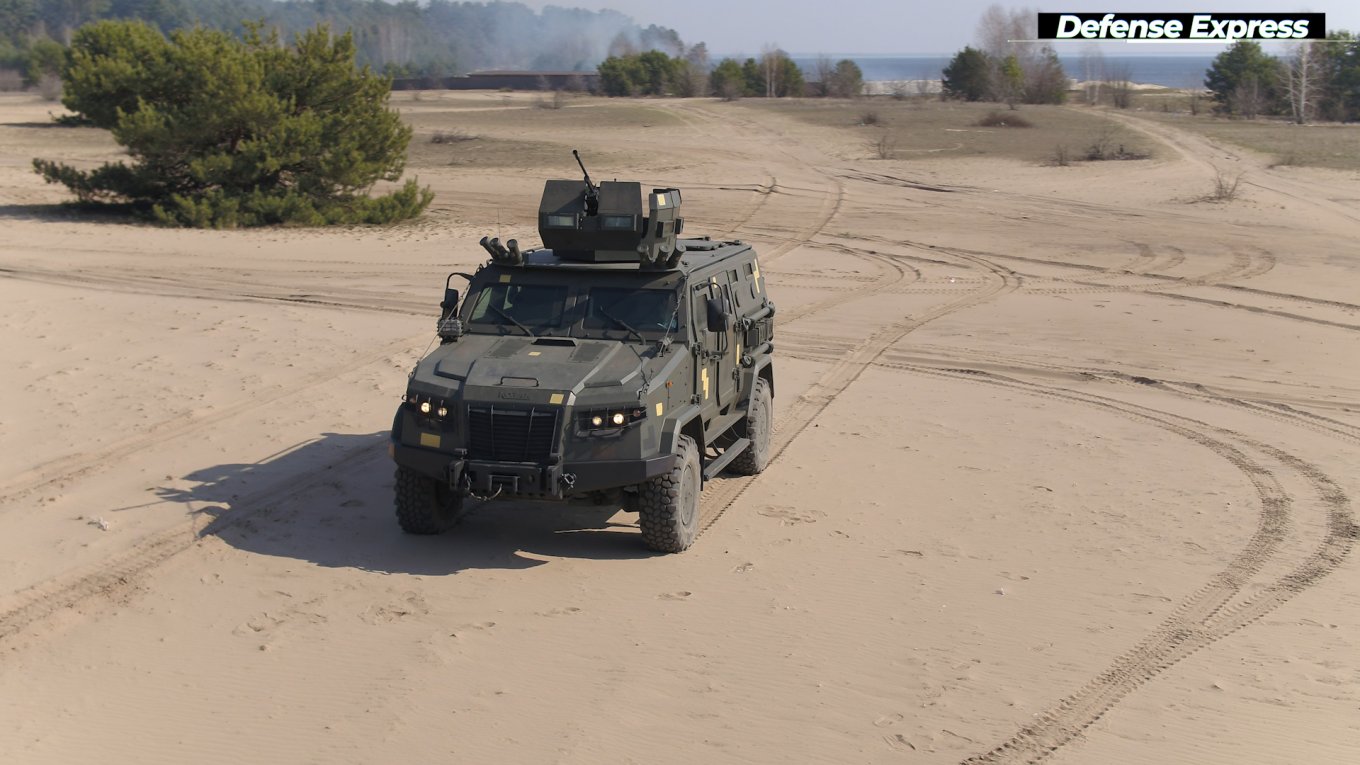 On the part of Defense Express, most likely, the talk is about Kozak-2M, Kozak-5, or Kozak-7 vehicles. The 355-kg Slinger is lightweight enough to be installed even on light-class MRAP vehicles.
What's more interesting is how Slinger implements its specialized counter-UAV capabilities. The weapon system has a variety of sighting systems, in addition to the optical unit and wind sensor, there is a radar to boot.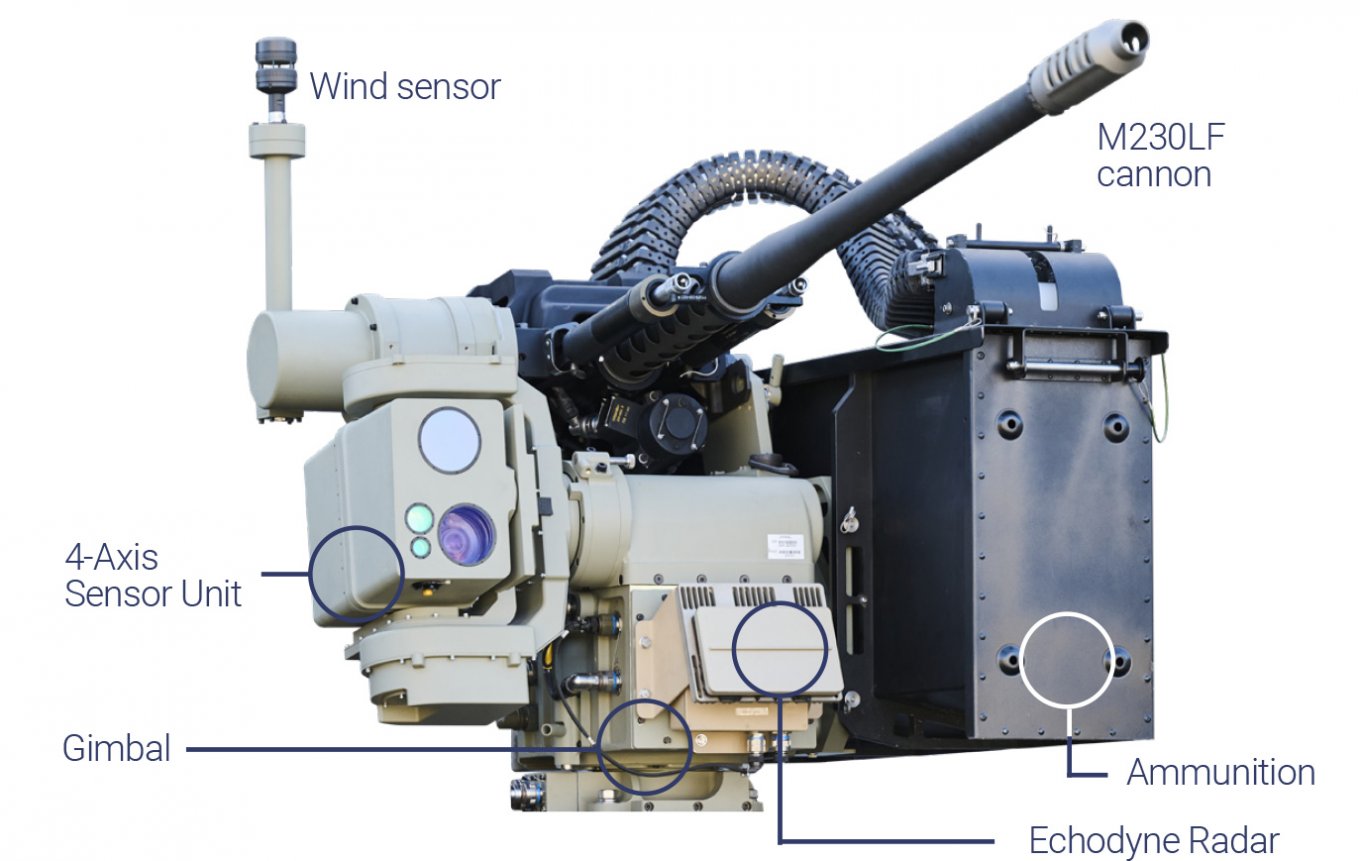 This very EchoGuard radar from US-based Echodyne is an entire "world in a box" because it's a small-sized 4D radar (like the one used for massive IRIS-T air defense systems) with an instrumental range of 6 km and a 120° x 80° view.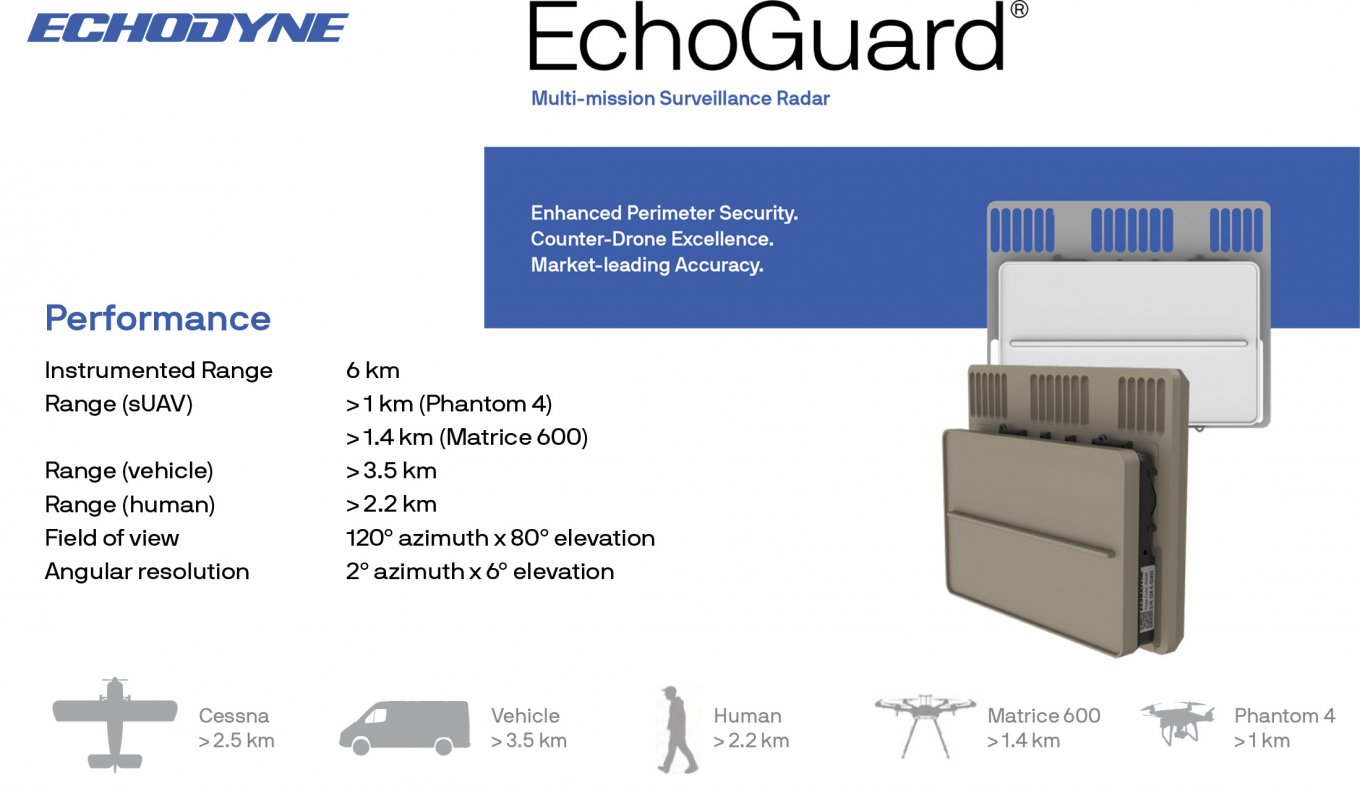 Echodyne also provides a detailed range of detection for specific types of targets. For example, it "sees" a Matrice 600 drone from at least 400 km, or a Phantom 4 from a 1 km distance.
That is, the threats could be eliminated regardless of the weather. At the same time, there is also a potent electro-optical sensor block and fire control system that enables the R400 remotely controlled weapon station to take down drones with its 30mm single-shot cannon. The system aims itself, the operator only allows it to open fire.
However, the radar is necessary for one more capability ensuring that the Slinger indeed can "one shot, one kill." It is the proximity ammunition fired by the M230LF Bushmaster cannon.
A single round can be deployed to detonate right before the UAV and destroy it. That may prove especially useful against iranian-built Shahed-136/131 attack drones deployed by the russian invasion army.
To counter this threat and other types of unmanned systems, Ukraine bet on this "kinetic" type of system with smart ammunition, as besides the Slingers, Kyiv also ordered a similar weapon – CORTEX Typhon from Norwegian Kongsberg.
Read more: ​Ukraine's Army Will be Strengthened by Pragmatic C-UAS Air Defense Systems by Kongsberg
---
---