Ukrainian tactics of "shoot-and-scoot" and "death by thousand cuts" manifests in the use of mobile groups who move around the frontline coordinated with the infantry on the line to deliver small but painful strikes where needed.
Motorized Infantry Mariupol Brigade has published several photos from the battlefield featuring the pickups armed with Mk 19 grenade launchers, which we discussed on our Ukrainian page back in May.
Read more: ​Paratroopers Tell All About the Best "Taxi" for Personnel: Withstands RPG shots and Mine Explosions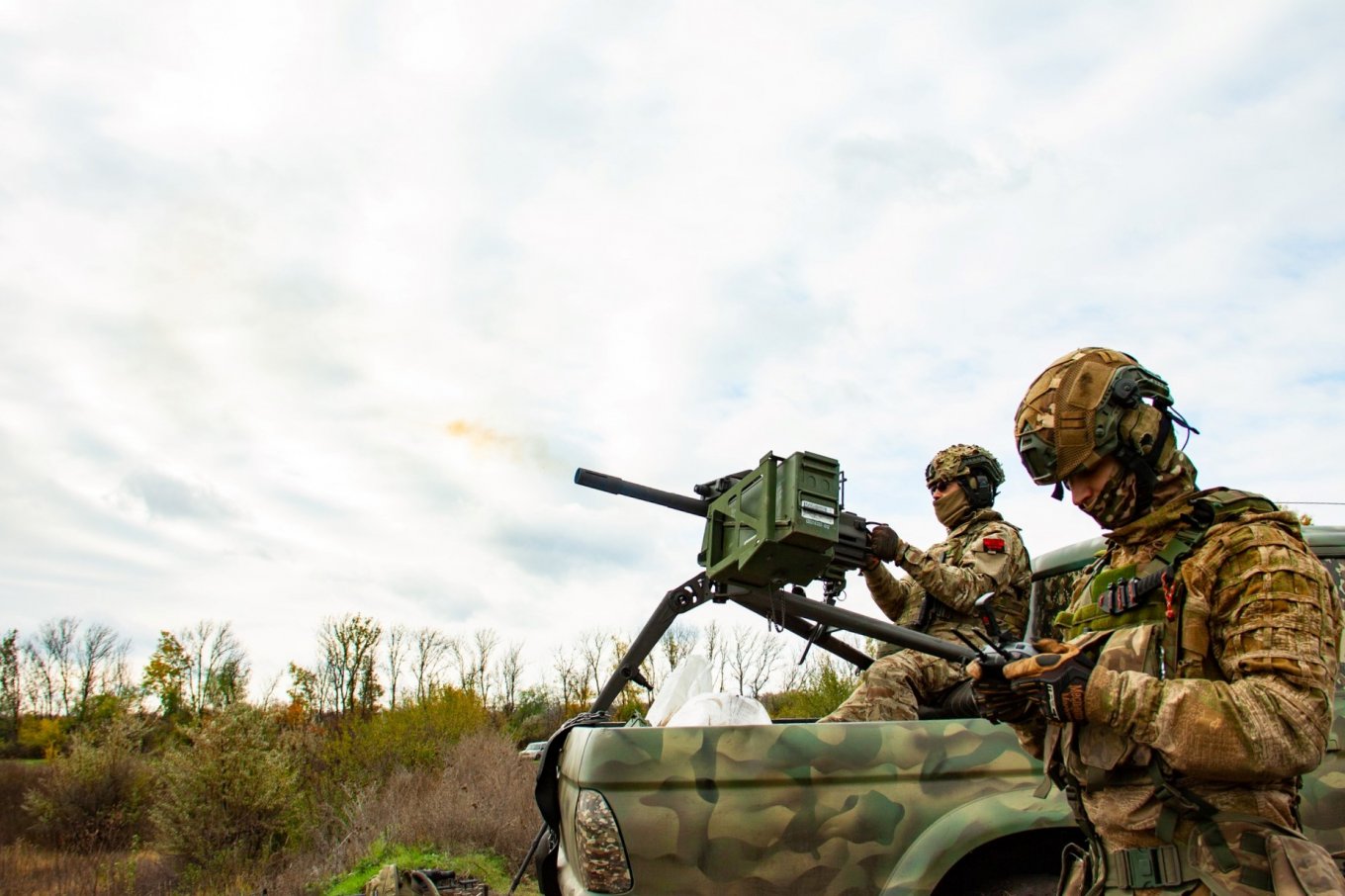 These custom vehicles can deliver 40mm grenades onto the in-line-of-sight target 1.5 kilometers away or up to 2.2 km with indirect fire. The standard M430 high-explosive dual-purpose grenade can blast fragmentation 15 meters around the impact and penetrate up to 50 mm of armor which is enough to destroy lightly-armored vehicles such as russian BMP or BTR types. Here's what the brigade tells on its Facebook page:
"Imagine the density of fire of up to 60 rounds per minute in the coverage area and the scattering of grenade fragments as much as 15 meters, and also add [fire] adjustment from the drone – this makes a deadly combination for enemy soldiers!"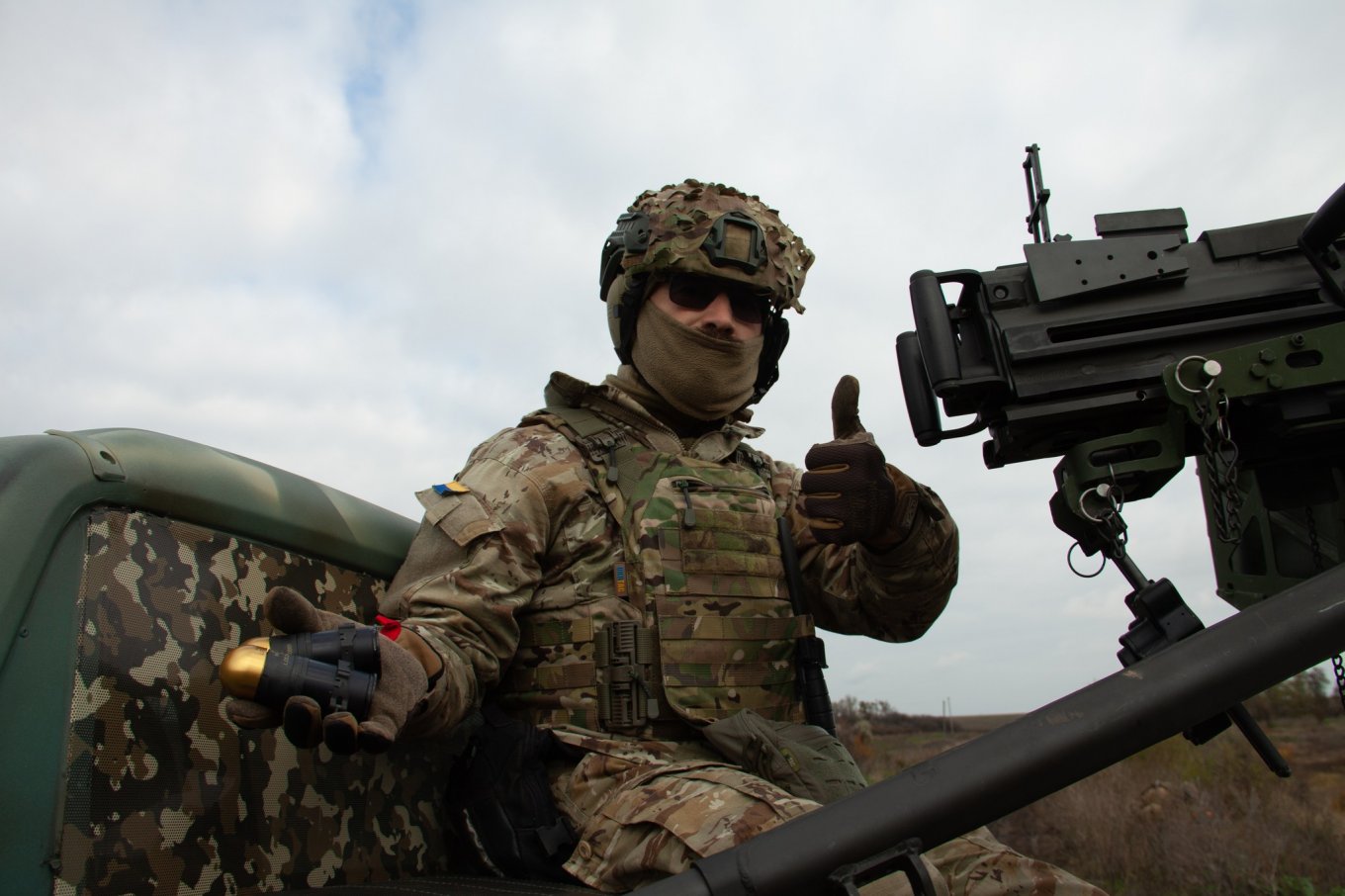 We should also note that since the arrival of large batches of Mk 19 automatic grenade launchers from the U.S. in February, quite a while has passed, and American Army has also started supplying HMMW Vehicles. In the U.S. Army, those are already adapted to carry Mk 19 and thus constitute a solid combat unit.
Back in the day, the Ukrainian army was forced to use the equipment on hand, so they mounted them on pickups. Now that the United States has committed "hundreds of HMMWVs", the shift to a more reliable carrier can be quick and smooth because Ukrainian firing squads already have experience using their handcrafted combat vehicles.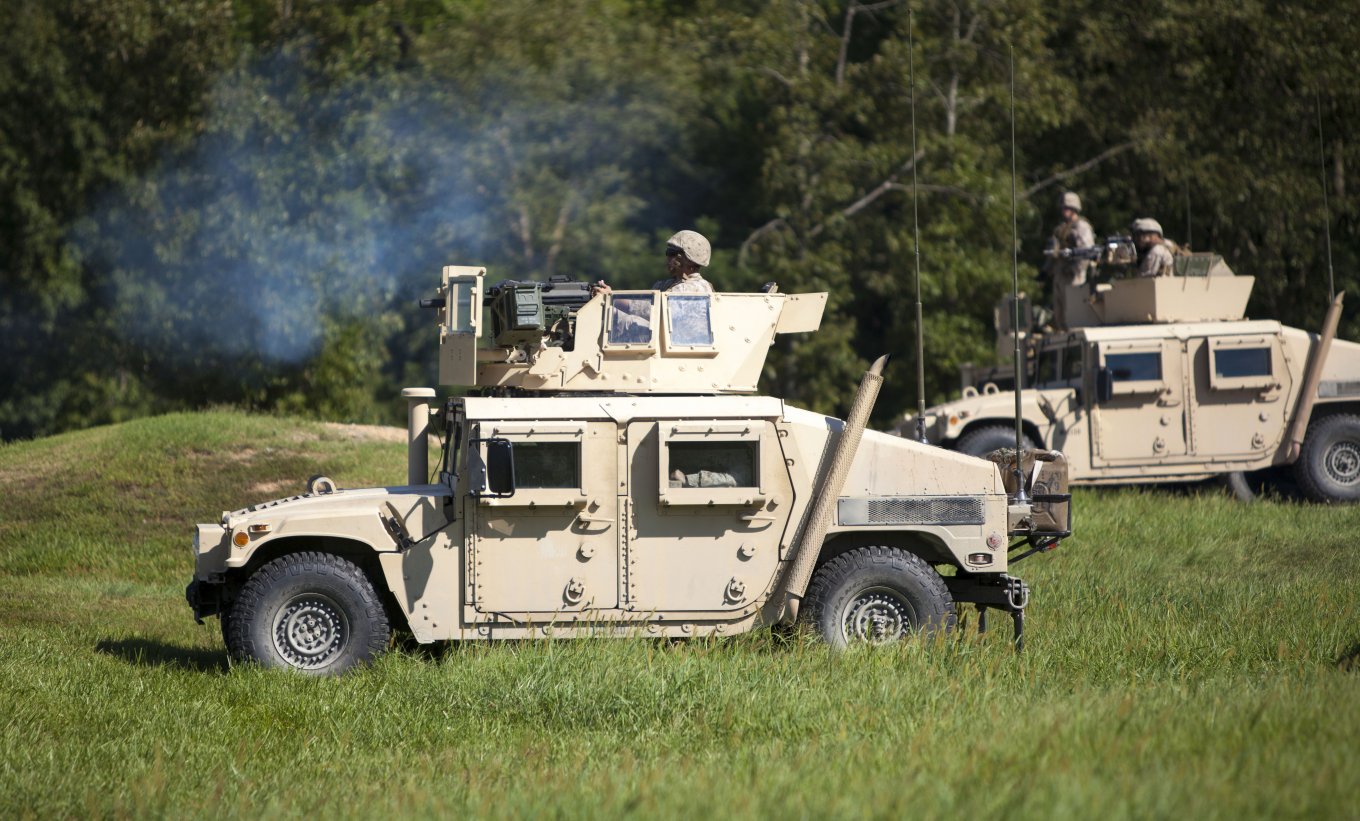 "Nowaday war, among other things, is a collision of artisans," the soldiers from the Mariupol Brigade say. "Frontline inventors adjust civilian drones to drop grenades, assemble homemade powerful power banks, develop canopies for standard weapons, [make] machine gun mounts – the list is endless, but the principle is sole: to give new opportunities to the army."
As for the drones, here's also an example from recently published media, the video provided by the Airborne Assault Forces Command: a commercial drone with a small "hand" that grabs a 40mm grenade and delivers it upon the russians. This way operators from one unit managed to take down 30 russian military servicemen and 5 vehicles: we can see a tank, a BTR and a rather rare UR-77 demining system:
And now, what kind of inventions do the russians bring to "collide" against the Armed Forces of Ukraine? Find more about: russian "barbecue grills" of slat armor, utterly useless against Javelin missiles, ERA modules on top of the thin armor of a BMP-2, a kamikaze truck with explosives and a quadcopter tied to a fishing rod to protect it from interception. These are just a few examples of russian "creativity".
Read more: ​Who Are the Artisans Behind the Handmade Rocket Launchers on Pick-Ups and Grenade-Dropping Drones
---
---