According to the update, russian forces had "highly likely" made small advances south of Bakhmut in recent days after five months of trying to capture the besieged town in Donetsk Oblast.
"Russian forces continue to invest a large element of their overall military effort and firepower along an approximately 15km long sector of entrenched front line around the Donetsk Oblast town of Bakhmut," the update reads.
Read more: The russian Army Receives the T-72B3M's That Were Upgraded at "Uralvagonzavod"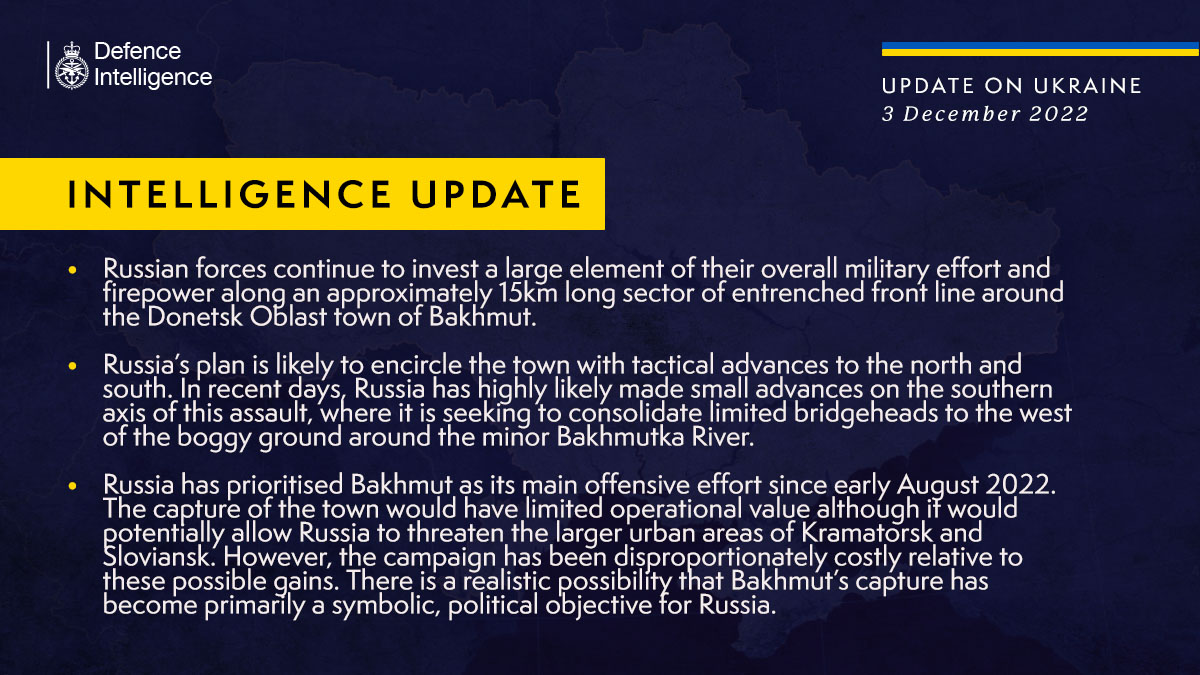 As noted, Russia has recently made small advances on the southern axis of this assault, where it is seeking to consolidate limited bridgeheads to the west of the boggy ground around the minor Bakhmutka River.
According to the U.K. Defense Ministry's Defense Intelligence update, russia has prioritised Bakhmut as its main offensive effort since early August 2022. The capture of the town would have limited operational value although it would potentially allow Russia to threaten the larger urban areas of Kramatorsk and Sloviansk.
"However, the campaign has been disproportionately costly relative to these possible gains. There is a realistic possibility that Bakhmut's capture has become primarily a symbolic, political objective for Russia," the update notes.
As Defense Express reported, The UK Defense Intelligence Stated That Russia has Stopped Deploying BTGs Due to 'Intrinsic Weaknesses'.
Read more: ​NATO Says Mass Attacks on Ukrainian Cities Manifest russia's Desperation
---
---