It is not a secret that russians are extremely actively preparing for defense in all directions and are creating rather long and deeply echeloned fortifications.
In particular, even in the deep rear, namely in temporarily occupied Berdyansk, the airfield was turned into a fortified area adapted to circular defense. And these positions are 100 km away from the current front line. But similar works are being carried out in other directions, in particular, in Melitopol, which is one of the most anticipated areas for Ukraine's counteroffensive aimed to cut the land corridor to Crimea.
Read more: Russians Preparing the Airfield In Occupied Berdyansk For a Circular Defense: Three Rows of Wagner Pyramids And 15 Km of Fortifications
Defense Express analyzed the images by the PlanetScope service, which were taken on January 27. They cover the area in the Tokmak area and the villages of Kharkove and Ocheretuvate. They are located at a distance of 20-25 km from the current front line.
Despite the rather low resolution of the images, they allow us to assess the scope of the fortifications. In particular, Tokmak itself is currently completely surrounded by an anti-tank ditch.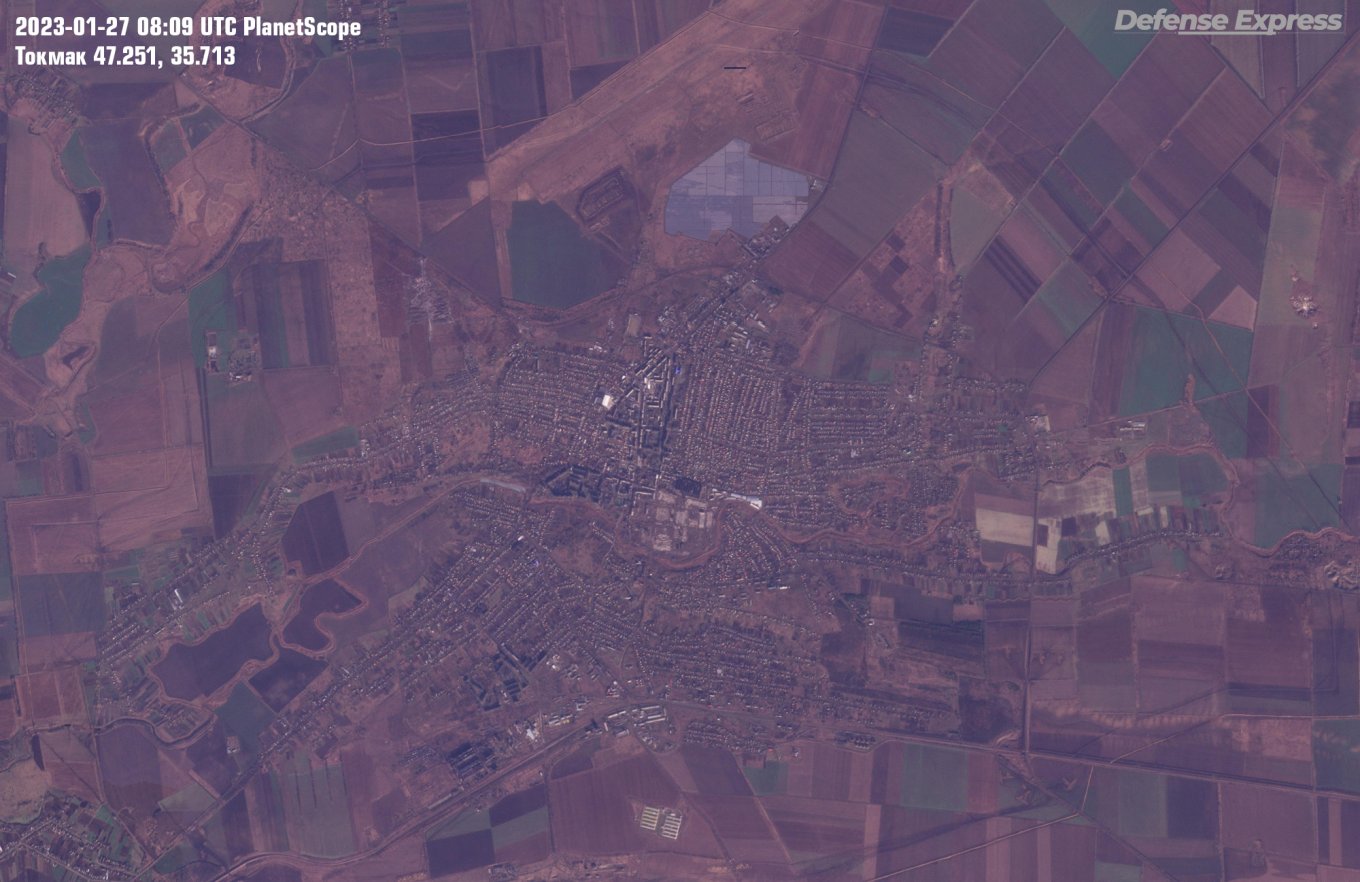 It's a fairly simple type of fortification, which was dug with special engineering equipment. Some of its elements pass in close proximity to the old fortifications. Based on previous satellite images, the works started in December and are now complete.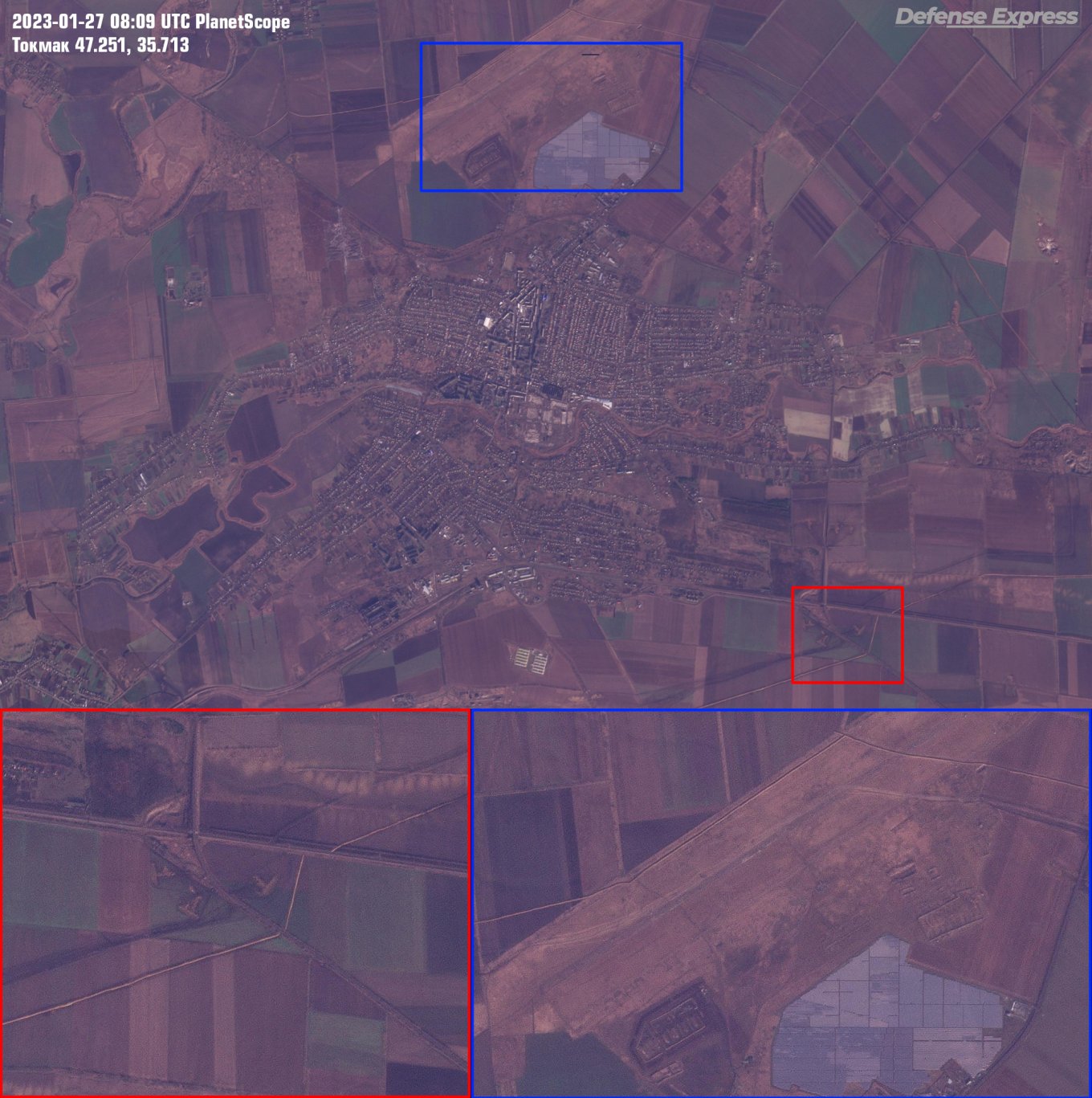 Further to the northeast, between the settlements of Kharkove and Ocheretuvate, there is a much stronger continuous line of fortifications. It consists of three separate elements: an anti-tank ditch at first, then anti-tank embankments with the Wagner pyramids, behind them trenches for manpower. Its total length is about 10 km.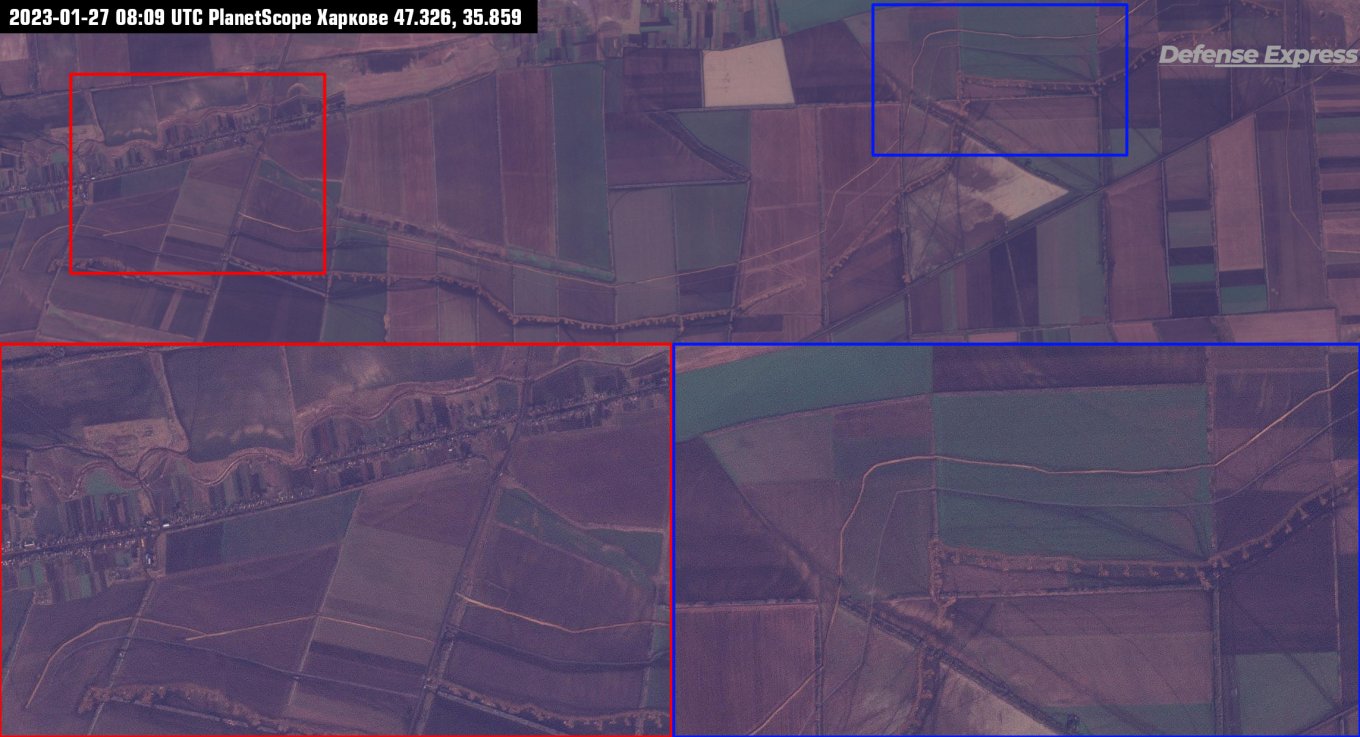 At the same time, Ocheretuvate itself is also prepared for defense by total encirclement with an anti-tank ditch and anti-tank embankments. Another line of fortifications was noticed nearby the settlement to the northeast.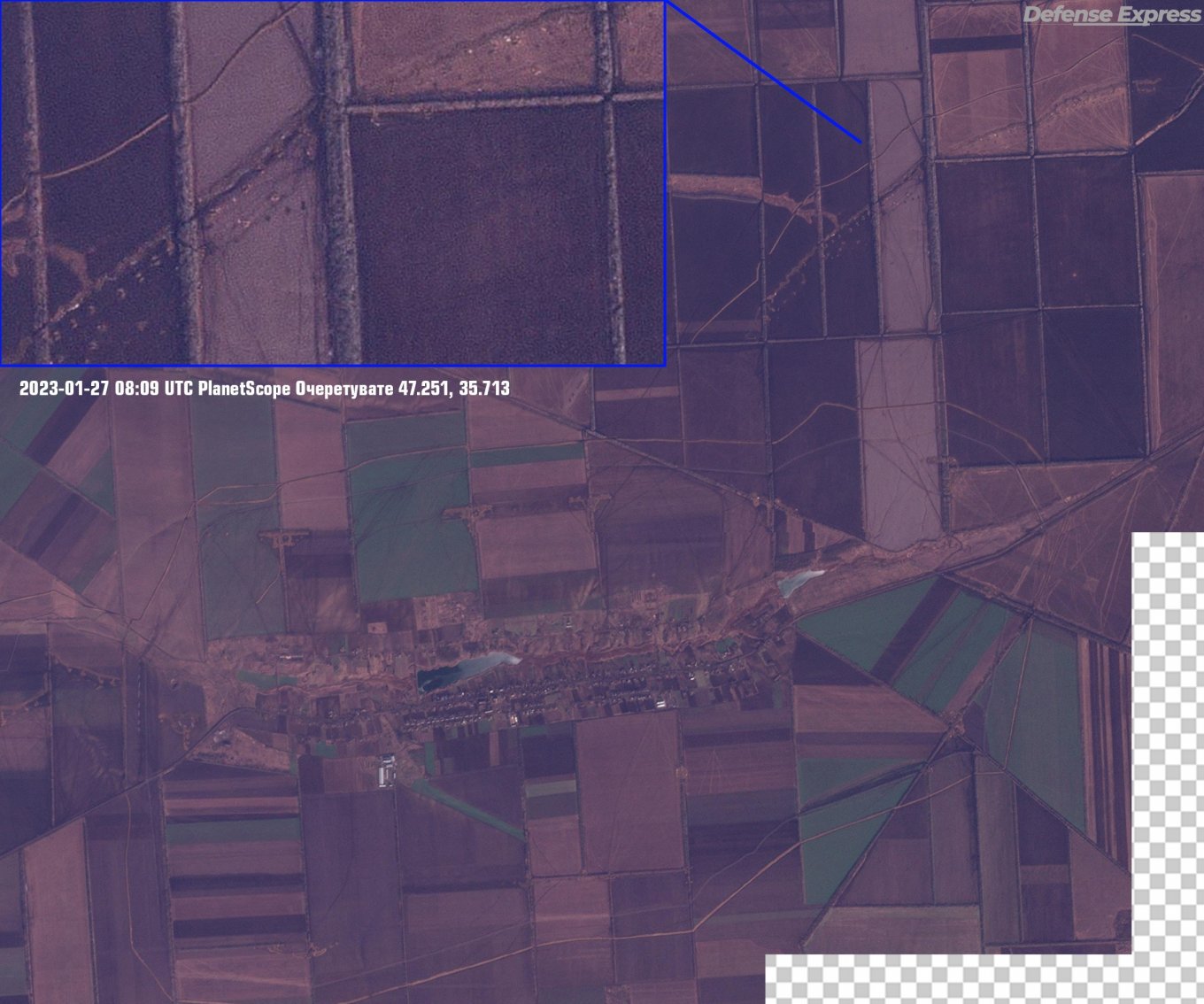 Thus, the general picture in this area only looks as follows, lines of anti-tank ditches are marked in yellow, anti-tank embankments in blue, trenches and trenches in red.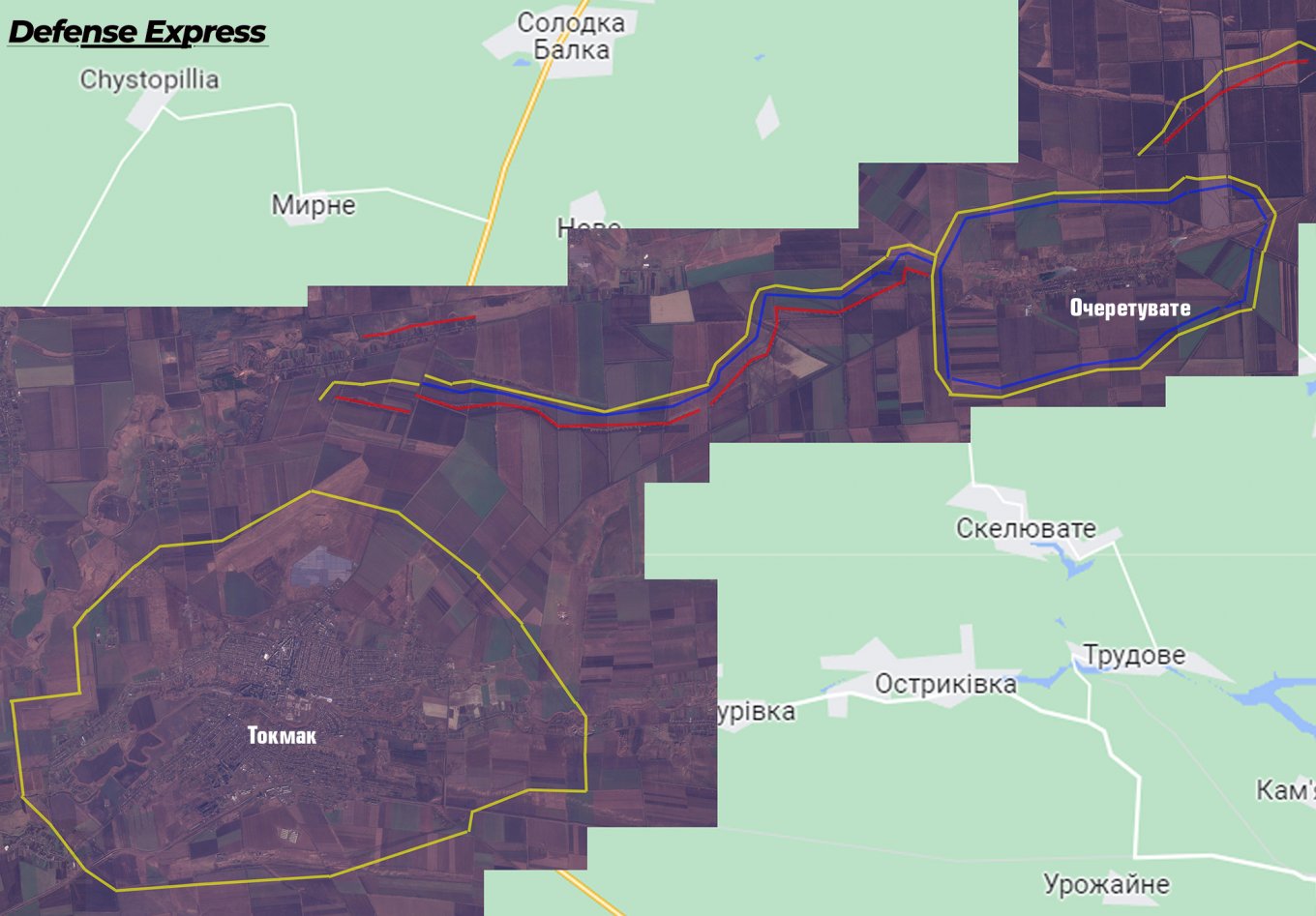 Defense Express notes that it's only approximate data for a particular area based on public satellite images. But even such satellite images fully demonstrate that the russian army is seriously preparing for Ukraine's counteroffensive.
Read more: ​Ukrainian Warriors to Receive More 105 Vector Reconnaissance UAVs and Service Support in The Country
---
---