Photos have appeared in open courses indicating that the 11th Airborne Assault Brigade of the russian Army, which had been located in Buryatia before the war, received Japanese-made Toyota HMV BXD10 army off-road vehicles. Such SUVs were manufactured by Hino Motors, a "subsidiary" structure of Toyota. Russian propagandists have already invented a "heroic legend" that the 11th Airborne Assault Brigade's Toyota HMV BXD10s were supposedly "captured in battle". However it seems the story is more prosaic here.
Read more: Chronicle of the russian federation Crimes in Ukraine (November)
The Toyota HMV BXD10 was manufactured for the Japan Self-Defense Forces. And then such vehicles as "surplus military property" became available for sale to civilians. The russians took advantage of this before the start of the war against Ukraine in 2014. According to their words, russians imported Toyota HMV BXD10 as snowmobiles, so to drive such machines a tractor driver's license was required. On the russian market, such SUVs cost about 2 million rubles, which indicates the fairly wide spread of the Toyota HMV BXD10 there.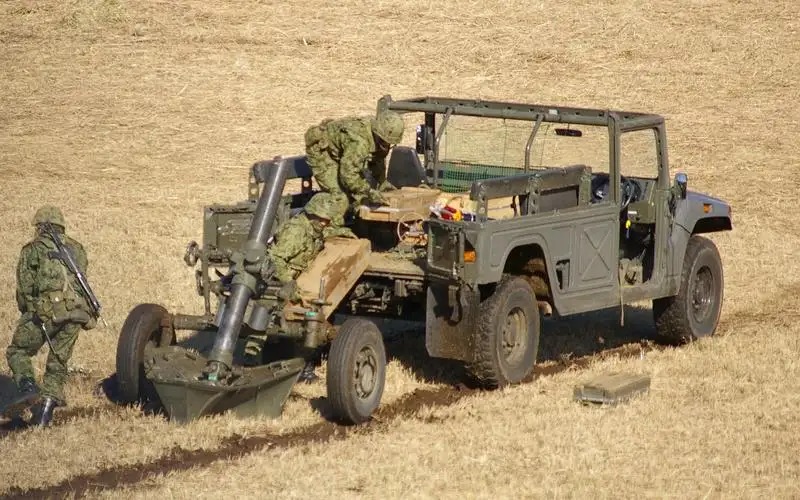 It seems that when the occupiers were collecting volunteer aid for their 11th Buryat assault brigade, they chose Toyota HMV precisely because of their high quantity. And because of the fact that in the Japan Self-Defense Forces such SUVs were used not only to transport personnel, but also to tow light artillery, such as mortars.
Why Japan did not block the export of such vehicles to russia, having a long-term conflict over the Kuril Islands, is an open question.
Read more: ​U.S. Warns of Stinger Missile and 155mm Ammunition Shortage in Its Stockpiles
---
---