According to own sources Defense Express has learned that russian federation is now trying to determine new frontiers for launching air-based cruise missiles at targets in Ukraine.
In particular, in May this year the flight crews of Tu-22M3 long-range bombers from the 52nd Heavy Bomber Regiment performed conditional missile launches over the northern part of the temporarily occupied Crimea, near Rozdolny.
Read more: Russia Face Problems With Their "Answer to the US M4" AK-12 Assault Rifle, russian Troops Switch It to Common AKMS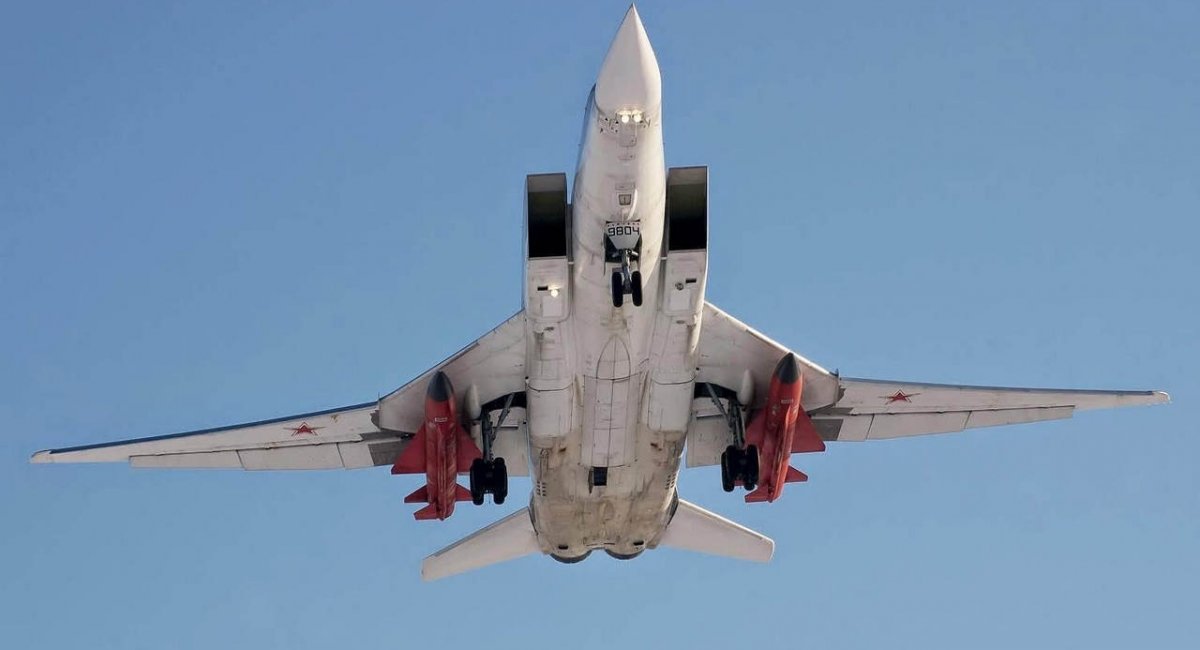 This may indicate that the enemy can prepare for strikes on Kyiv and Vinnytsia by means of supersonic cruise missiles X-22 of Soviet production or X-32 missiles of modern production, since only such cruise missiles can be launched from strategic bombers Tu-22M3.
An important detail is that russia's 52nd Heavy Bomber Regiment is based at Shaykovka airfield near Smolensk. Accordingly, the assault route to a possible new frontier for launching cruise missiles looks the following: from the Smolensk region to the north of the temporarily occupied Crimea.
The danger of such plan is that the possible depth of damage to objects on the territory of Ukraine may increase immediately by 150 km with X-22 or X-32 missiles. Moreover, this zone of damage may include Kyiv and Vinnytsia.
The flight time of these cruise missiles can be reduced to 9 minutes. The X-22 or X-32 warhead mass reaches 1 ton, the probable deviation from the target is at least 350 meters, and the impact of such missiles is devastating. For example, as happened recently with Lozova in Kharkiv region.
Read more: Ukraine Can Receive Patriot SAM from the United States – Media
---
---