Ukrainian forces continue to gather valuable equipment left behind by the russian troops as they flee the Kharkiv region due to Ukraine's successful counteroffensive. Several weeks after the city of Izium was liberated from the russian occupiers, Ukrainian soldiers found an abandoned BM-27 "Uragan" multiple launch rocket system with ammunition.
This finding is valuable both in terms of rarity and firepower: according to the strict estimate of the Oryx OSINT portal, this is only the second such launcher captured by the Ukrainian military since the start of the full-scale russian invasion in February. However, the real number could be around five units, as we can see from open source data.
Read more: Russia Applies the New K-4386 Typhoon-VDV Armored Vehicles In Ukraine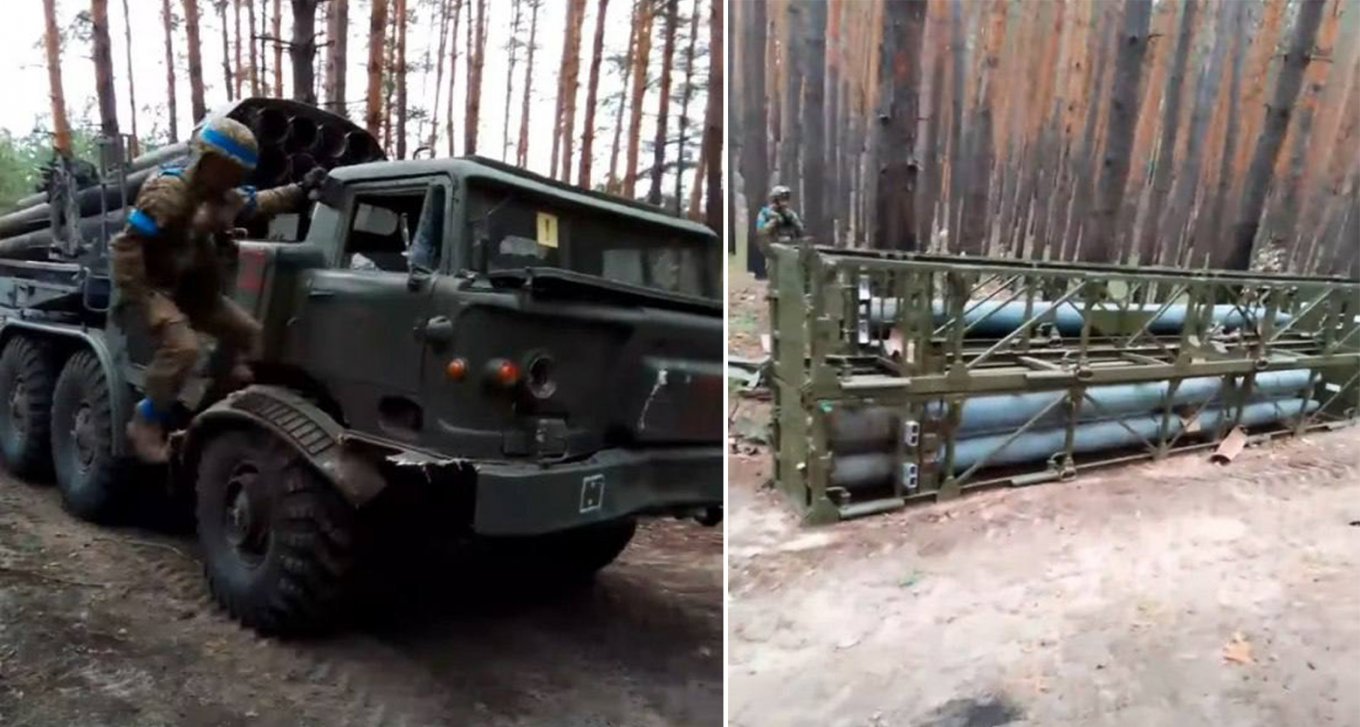 Moreover, as we can see from the photos above, the launcher seems to be unharmed – in contrast to the Uragan systems seized before, which means it can join the service with the Ukrainian Army pretty soon.
Another interesting fact is that according to the OperativnoZSU community, the system was left by the 2nd Guards Motor Rifle "Tamanskaya" Division, one of the "elite" and most combat-capable units of the entire russian armed forces. However, they did not hesitate when it came to abandoning such interesting weapons as this Uragan or the T-90M tank found earlier.
Read more: ​Ukrainian Military Show Their Domestically Made "Burevii" MLRS
---
---