A video of French CAESAR self-propelled artillery units combat work in Ukraine has appeared on social networks.
Ukraine Weapons Tracker Twitter account published the video. It states that it's "the first ever spotting of the French CAESAR 155mm self-propelled howitzer in action".
Read more: "Scholz's Fake Game": Germany Hides "Extra" Marder Infantry Fighting Vehicles, Doesn't Let Rheinmetall Strengthen the Armed Forces of Ukraine
It is noted that the unit presented in the video is in the service of the 55th Separate Artillery Brigade. Defense Express notes that on that video there's a sign with Ukrainian cities visible. Also, you can see an artillery shell with "For Mariupol" inscription.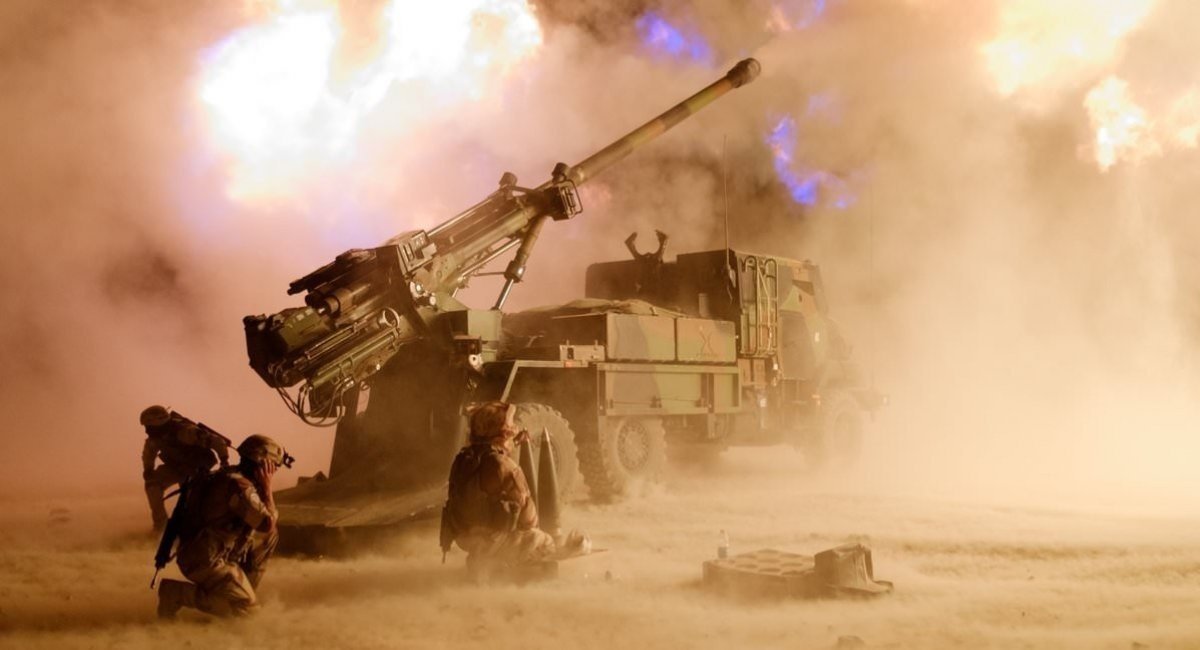 "Ukraine received an estimated 10-12 pieces from France after training with the potent system last month", the post says.
Probably, these SPGs have been destroying the occupiers on the front line for a month now. The director of the "Return Alive Foundation" Taras Chmut gave a hint about them: "So what about CAESARs? They've been annihilating the enemy for a month now".
Defense Express reminds that the French government decided to hand over 155 mm CAESAR self-propelled artillery guns to Ukraine on April 22.
At that time it was stated that it was probably the supply of 12 SPGs from the reserves of the French army, and it was specified that about 40 of our artillerymen were already learning to use these self-propelled artillery units.
Read more: Czech Republic Started Negotiations With Germany for The Purchase of Leopard 2A7+
---
---