Highland Systems was founded by a team of Ukrainian developers and has already presented a variety of armored vehicles, mostly known for the "Storm" hybrid MPV. Now, for the first time, the UAE-based company demonstrates its newly developed "Kronos" stealth submarine. A prototype has been put on display at the IDEX-2023 defense exhibition starting today, February 20, in Abu Dhabi.
The manufacturer offers a quite interesting concept of a submarine with a futuristic looks, designed to perform a variety of tasks: from commercial and rescue missions to full-fledged military operations.
Read more: Developers from Ukraine Created a Unique Submarine: Armed With Torpedoes and a 'Drone' Function
It looks like Highland Systems succeeded in their negotiations with Italian Leonardo company, as the submarine got equipped with six Black Scorpion torpedoes, three each side of the hull. It is a 127mm torpedo 1.1 meter in length and 20 kg of weight, and can reach a target 3 km away.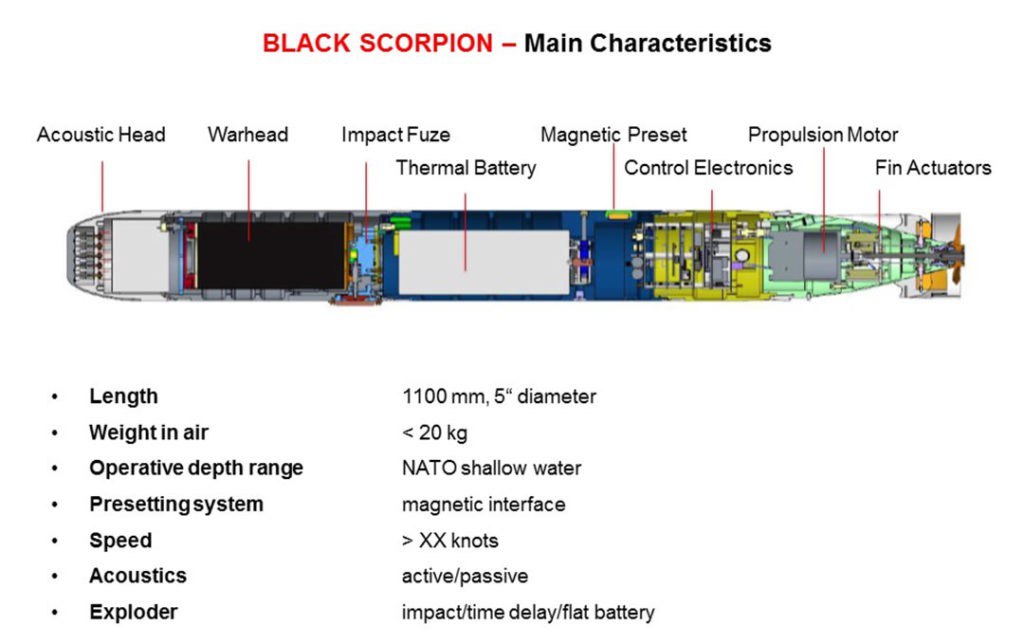 The landing compartment provides accommodation for a group of up to 10 personnel, while the crew is just one person. The landing squad can leave the submarine right underwater.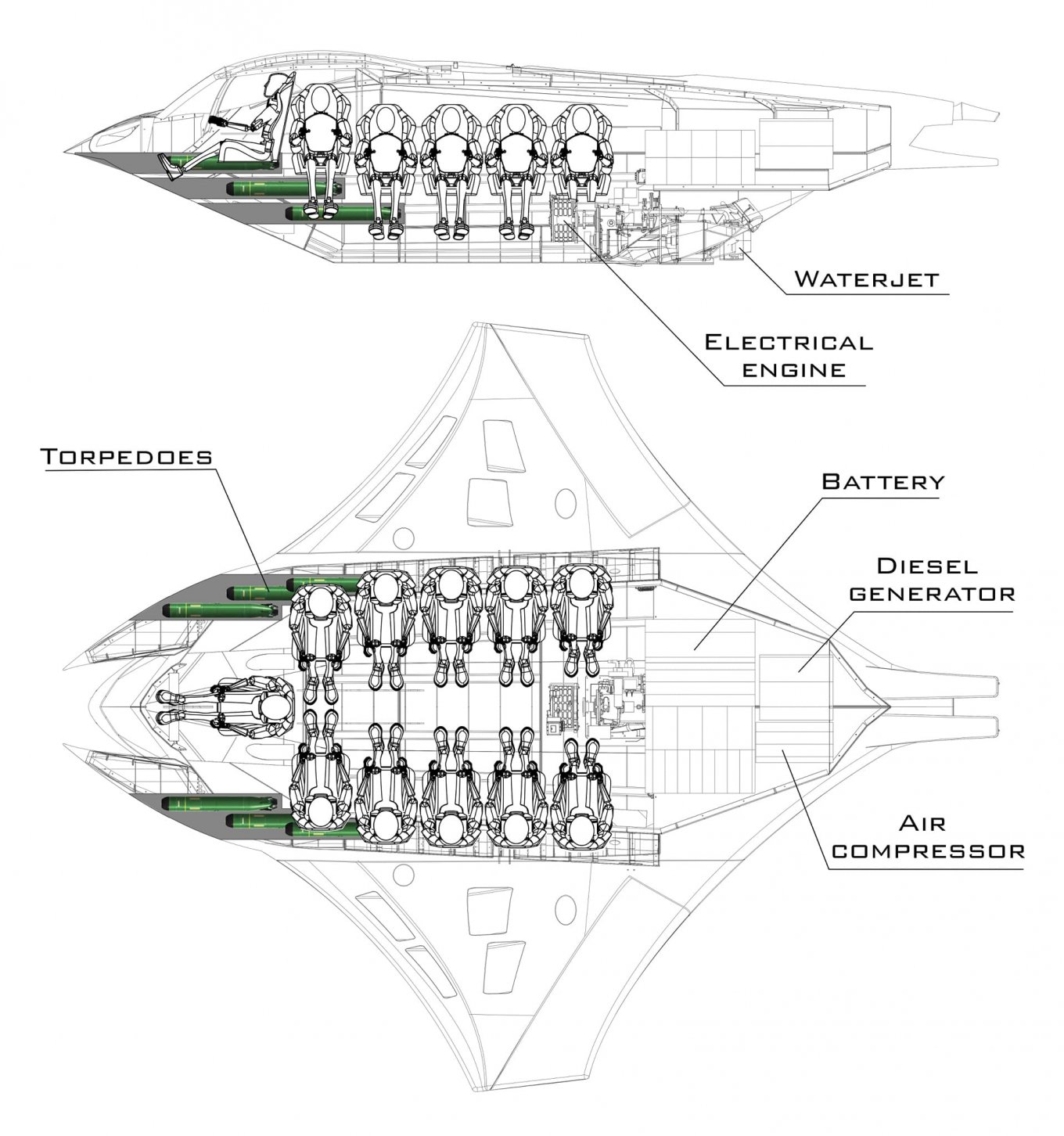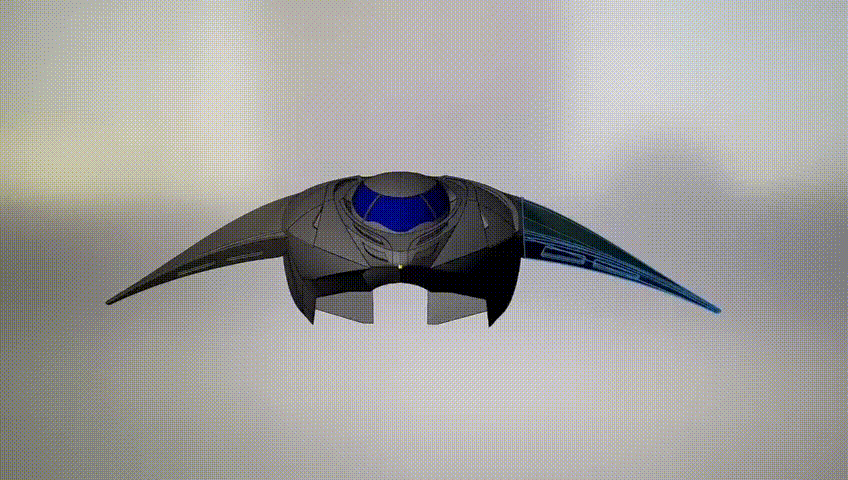 In addition, the submarine can be operated remotely, up to 250 km via cyphered channels. The primary role in this case is to deliver cargo, up to 3 tons can be lifted.
The ship is covered with a special composite material from outside and in. It preserves the heat and makes detection by enemy sonars more difficult.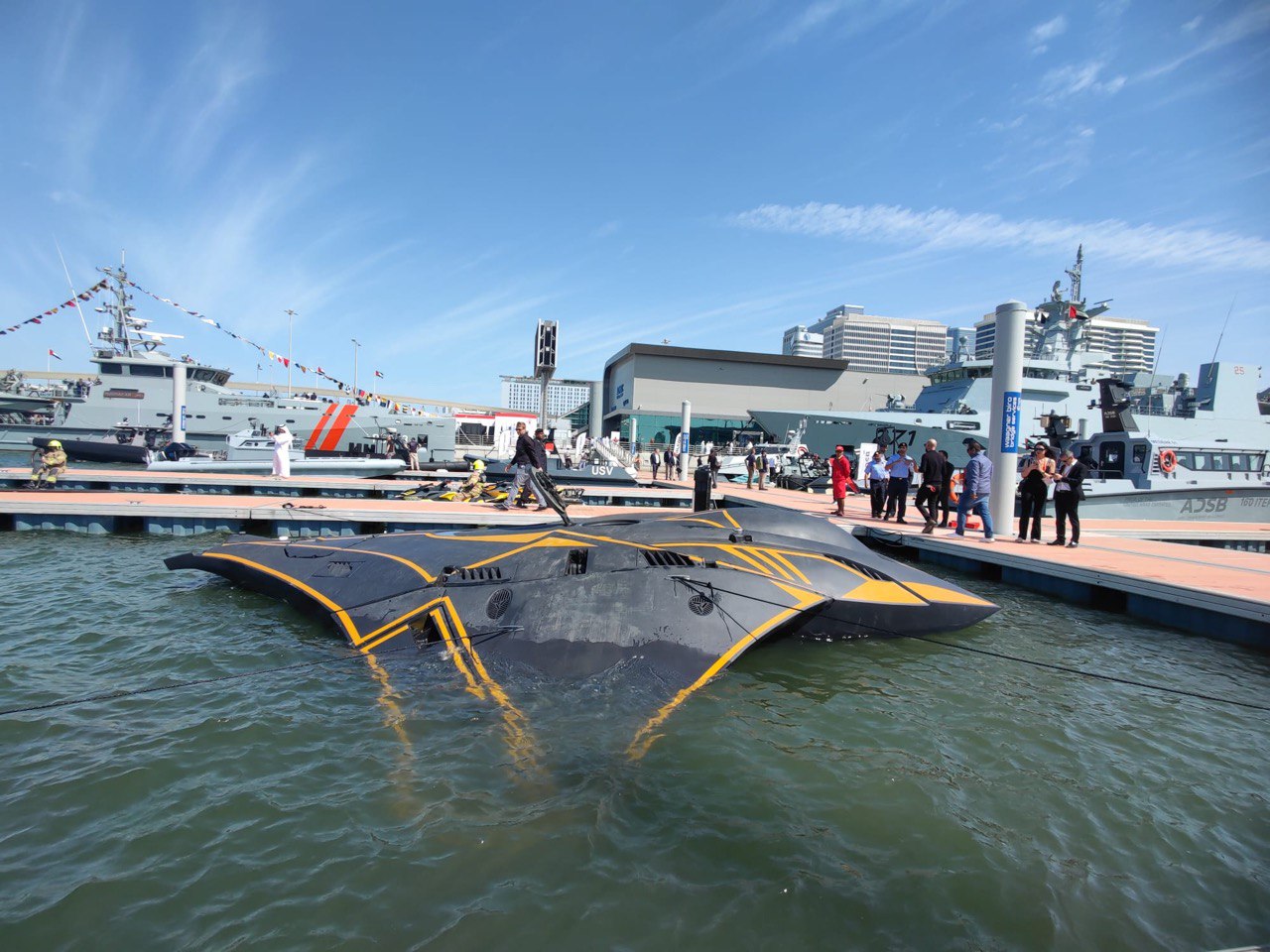 Specifications of the Highland Systems' "Kronos" submarine, according to the manufacturer:
Max Speed on Water
80 kmph
Max Speed under Water
50 kmph
Working Depth
100 meters
Max Critical Depth
250 meters
Underwater operation time
Hybrid Mode
54 hours
Generator Only Mode
36 hours
Battery Only Mode
18 hours
Dimensions:
Width 7.4 m, length 9 m, height 2.1 m
Read more: How russians Changed the Tactics of Using Ka-52 After Losing at Least 20% of Such Helicopters
---
---