While russians keep struggling to find M142 HIMARS rocket launchers, these artillery systems keep actively taking down big targets in their rear, thanks to the effective work of the Special Operations Forces of Ukraine.
As noted by the SOF Command, this R-330Zh Zhitel electronic warfare system was spotted "quite far beyond the line of contact" in the Donetsk direction of eastern Ukraine. They transmitted coordinated of the target to artillery units and they engaged M142 HIMARS for a strike. As a reminder, HIMARS uses GMLRS missiles with GPS guidance.
Read more: Russians Are Still Afraid of HIMARS, Although They "Destroy" Them In the Third Or Fourth Round
The Zhitel jamming system is a valuable target: so far, this is only the seventh either destroyed or damaged unit of this type.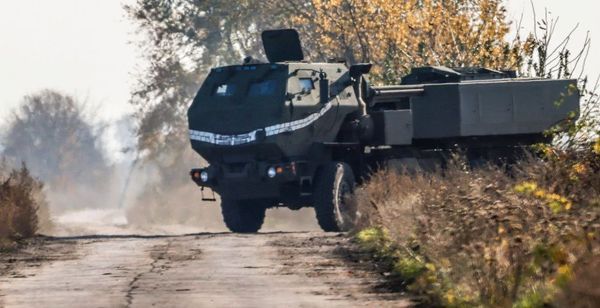 By the way, the previous one was destroyed by Ukrainians quite recently – by a coordinated effort of the mechanized forces and artillery. In the following video, starting 2:41.
Over the past month, russians were especially uncareful with the positioning of their EW systems. This March, we saw another R-330Zh in the plain field without an attempt to camouflage. Consequently, it was found and destroyed.
There were as well other additions to the "collection" of valuables taken down by the Ukrainian military. Over the past days, Ukrainian forces eliminated three Tor SAM systems, a Zoopark radar, a transport vehicle of the Buk SAM system and the R-934BMV station from Borisoglebsk-2 EW system, all featured in the video above.
Note: article updated for better video quality
Read more: ​Japanese Want More Long-Range Weapons of Their Own, Signs Deals for Scale Missile Production Worth $3 Billion
---
---