The US Senate Foreign Relations Committee unanimously voted on April 21 to authorise up to $300 million of annual military aid to Ukraine, including lethal assistance, as Washington looks to ratchet up pressure on Russia.
The committee passed the Ukraine Security Partnership Act sponsored by a bipartisan group of senators including Democrat Bob Menendez and Republican Jim Risch.
Read more: Pentagon OK's $125M Aid Package for Ukraine
The bill authorises up to $300m per year of foreign military financing to Ukraine, subject to certifications, including the authority to provide it with lethal military assistance and $4m per year to train its military officers.
Mr Menendez said he spoke with Ukrainian Foreign Minister Dmytro Kuleba before the vote. The two discussed "the massive Russian troop build-up along the eastern border and aggression in the Black Sea and Sea of Azov".
The bill requires a report on US diplomatic support for Ukraine over the next five years, and another from the Department of Defence and State Department on the capability and capacity requirements of Ukraine's armed forces, as well as a plan to supply US security assistance to Ukraine.
It also calls to rapidly send excess hardware to Ukraine, and to encourage partner nations to do the same.
Since 2014 when Russia annexed Crimea, the US has provided more than $1.5 billion in security aid. Last month, the Pentagon announced $125m in aid for Ukraine.
The bill now is on its way to the Senate floor for a full vote.
President Joe Biden's administration recently rolled out sanctions against Russia for its military threat to Ukraine and annexation of Crimea. In the last month, Moscow has amassed more than 100,000 troops along Ukraine's border, according to EU estimates, increasing fears of a possible incursion into the Donetsk and Luhansk regions of Ukraine.
On Wednesday, Politico reported the White House is weighing requests from the Ukrainian government to send it heavier weaponry, including the possible deployment of Patriot missiles as a means to deter Russia.
DE memo: the Pentagon in March announced $125 million in military aid for Ukraine to help it combat Russian aggression.
The assistance would not include Javelin anti-tank missiles, but would include two armed Mark IV patrol boats to help Ukraine defend its territorial waters.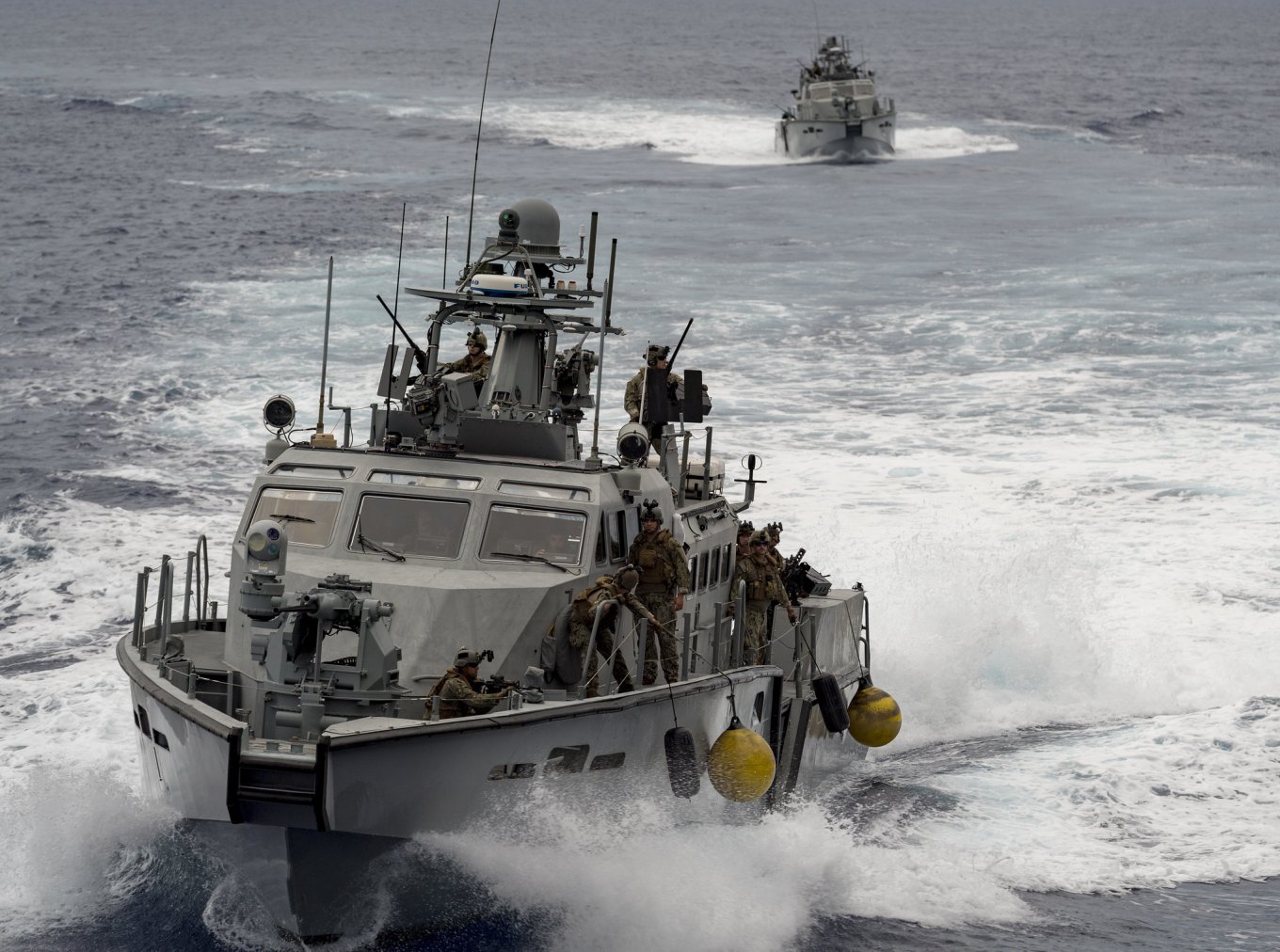 Read more: Another Batch of 35 Humvee Vehicles Arrives in Ukraine from U.S.
---
---