The Ukrainian official team at IDEX-2021, headed by Vice Prime Minister and Minister for Strategic Industries Oleh Urusky, includes, among others, deputy Defense Minister Oleksandr Myronyuk and Land Forces Commander, Colonel-General Oleksandr Syrsky.
On display at Ukraine's National Stand at IDEX-2021 on the inaugural day of the trade show are mockup models of renowned products such as the shore-based ASCM system "Neptune", MBT "Oplot", APC BTR-4, spy and attack drone "Sokil-300", MLRS system "Vilkha", missile boat "Bogomol", and ATGM system "Korsar/Corsair".
Read more: Ukraine's brand new combat UAV debuts at IDEX 2021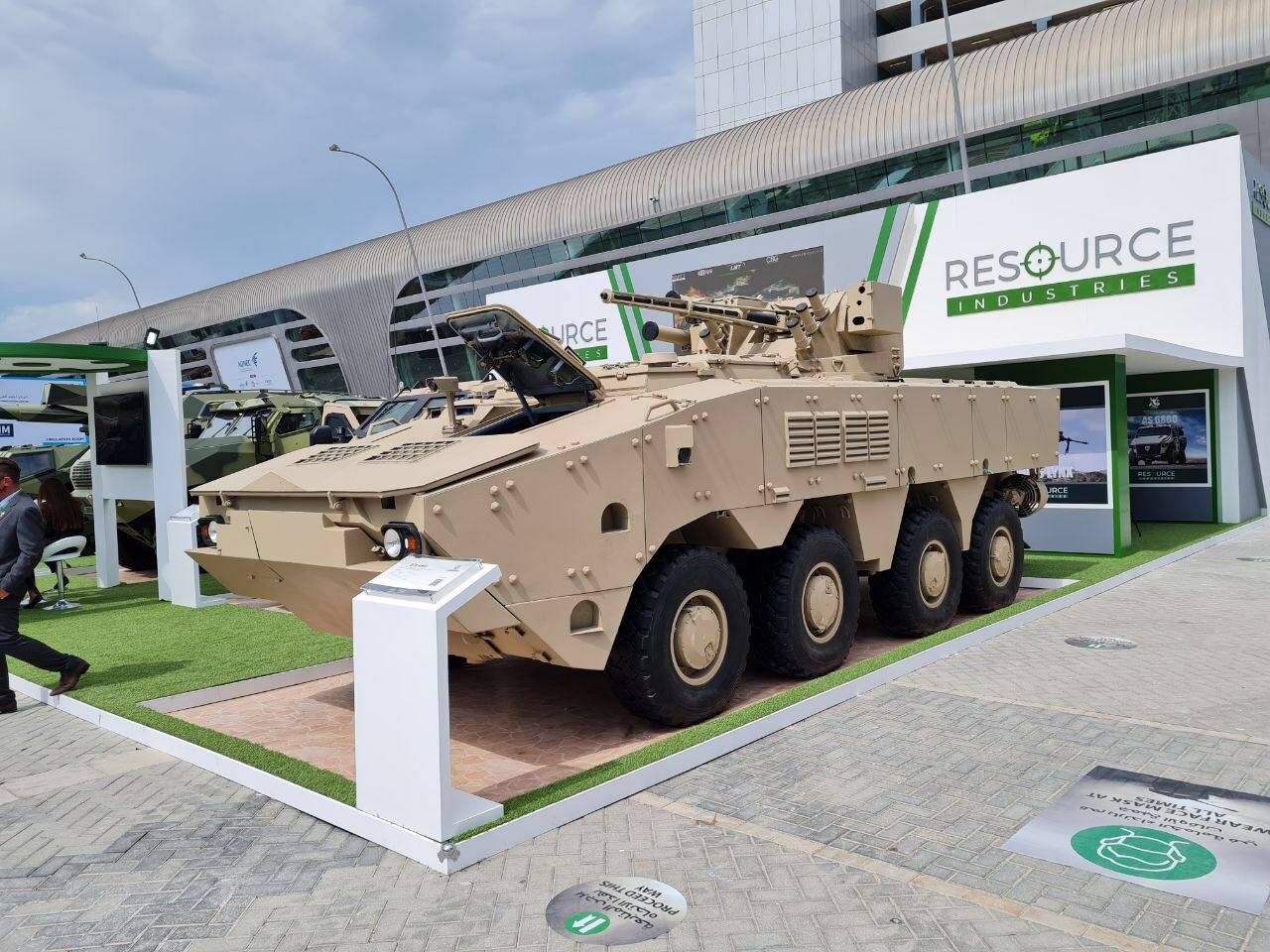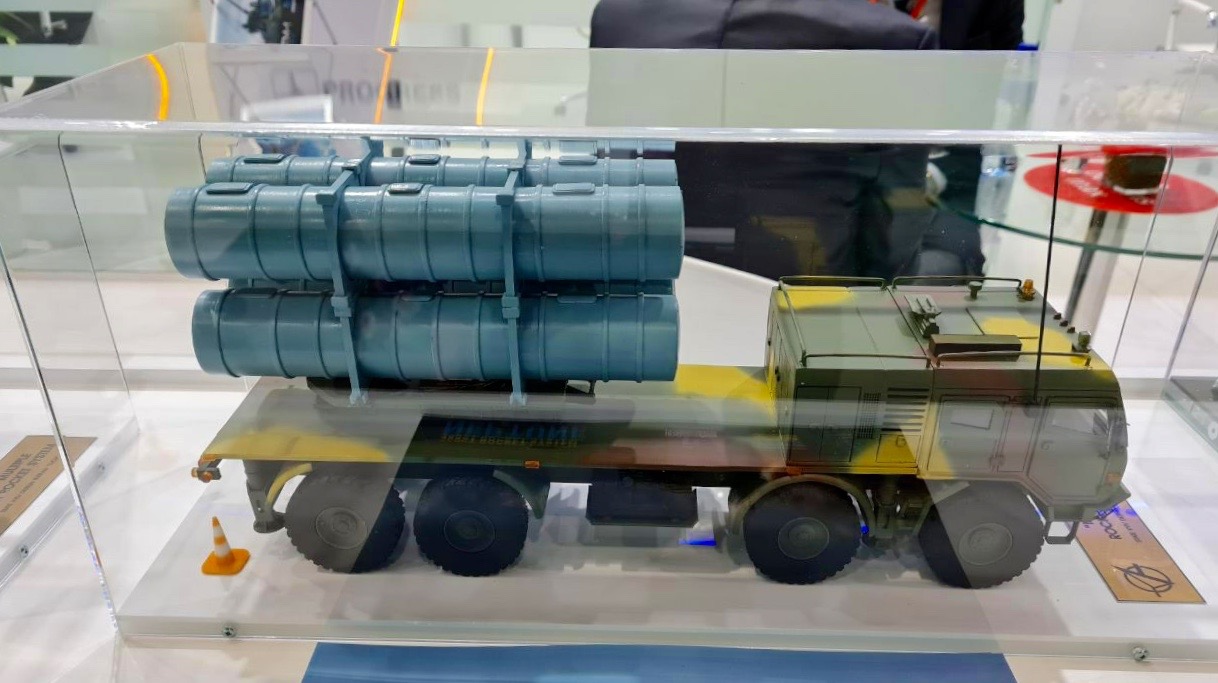 Overall, the Ukrainian National Stand, mounted under the aegis of the State-owned Company UkrSpecExport, will feature over a dozen military/dual-capability products and technologies, to be displayed as full-size mockups or actual pieces of equipment.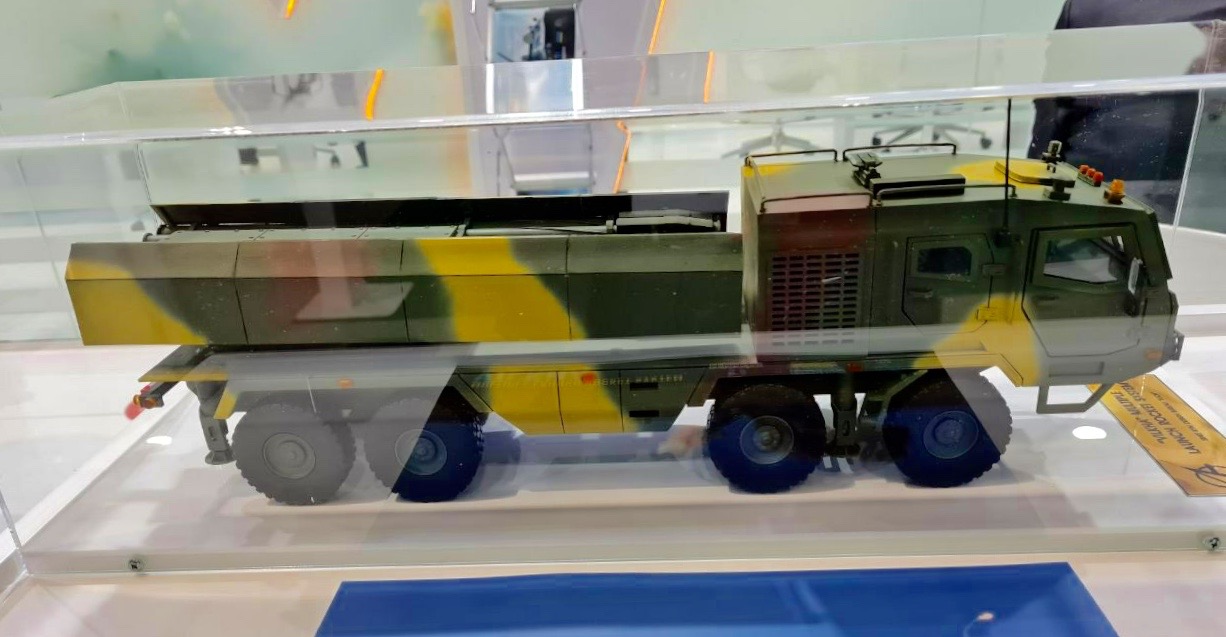 On the inaugural day, Ukrainian team leader, Oleh Urusky held several working meetings. In particular, he discussed further bilateral defense technology cooperation with the President of the Supreme Council of the Defense Industry of the Kingdom of Saudi Arabia, Ahmed Al O. Ali.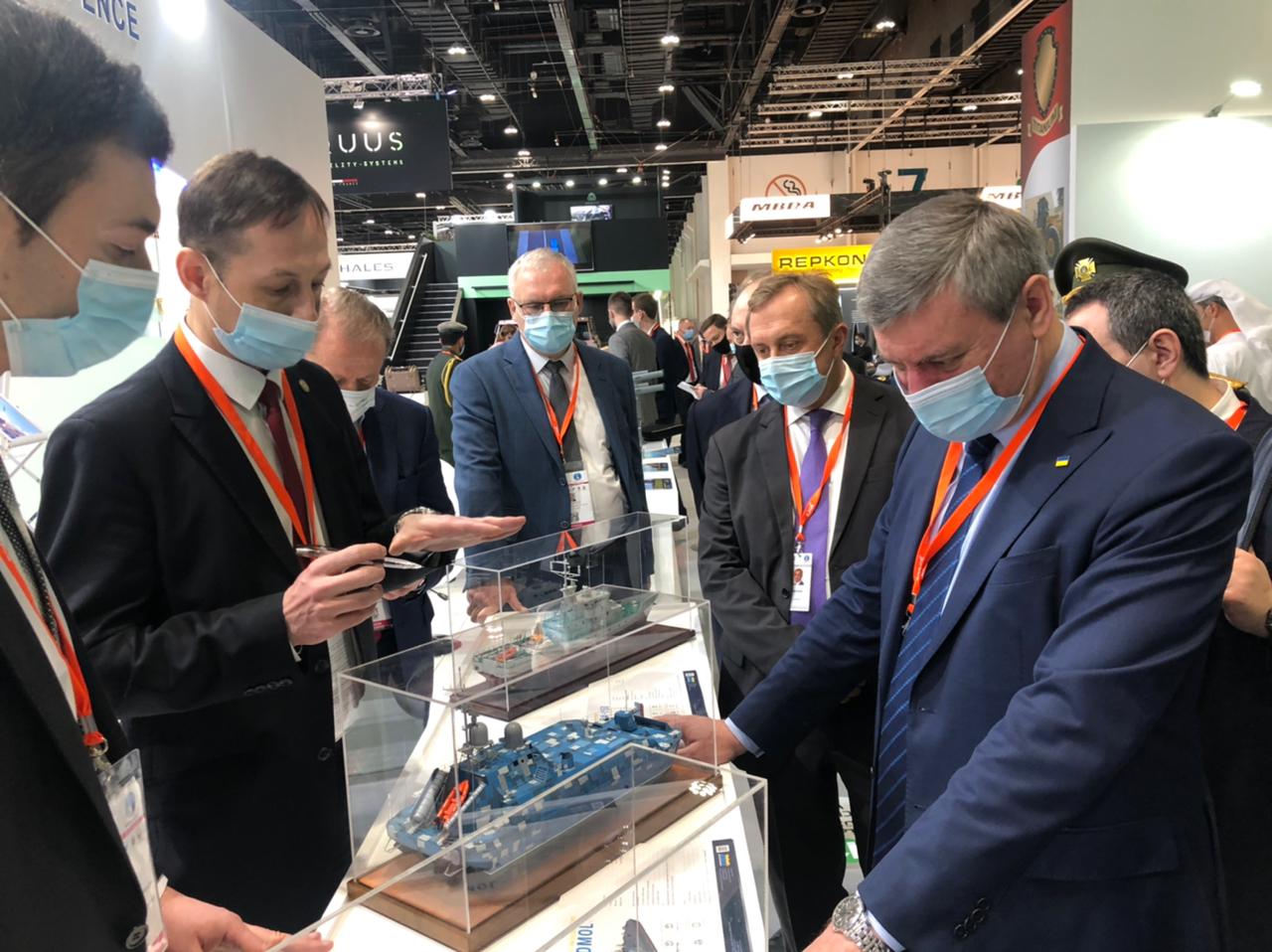 At a meeting with the Islamic Republic of Pakistan Federal Minister for Defense Production Zubaida Jalal, Mr Urusky discussed the current status of bilateral cooperation in military technology and underlined the need for establishing defense industrial collaborations.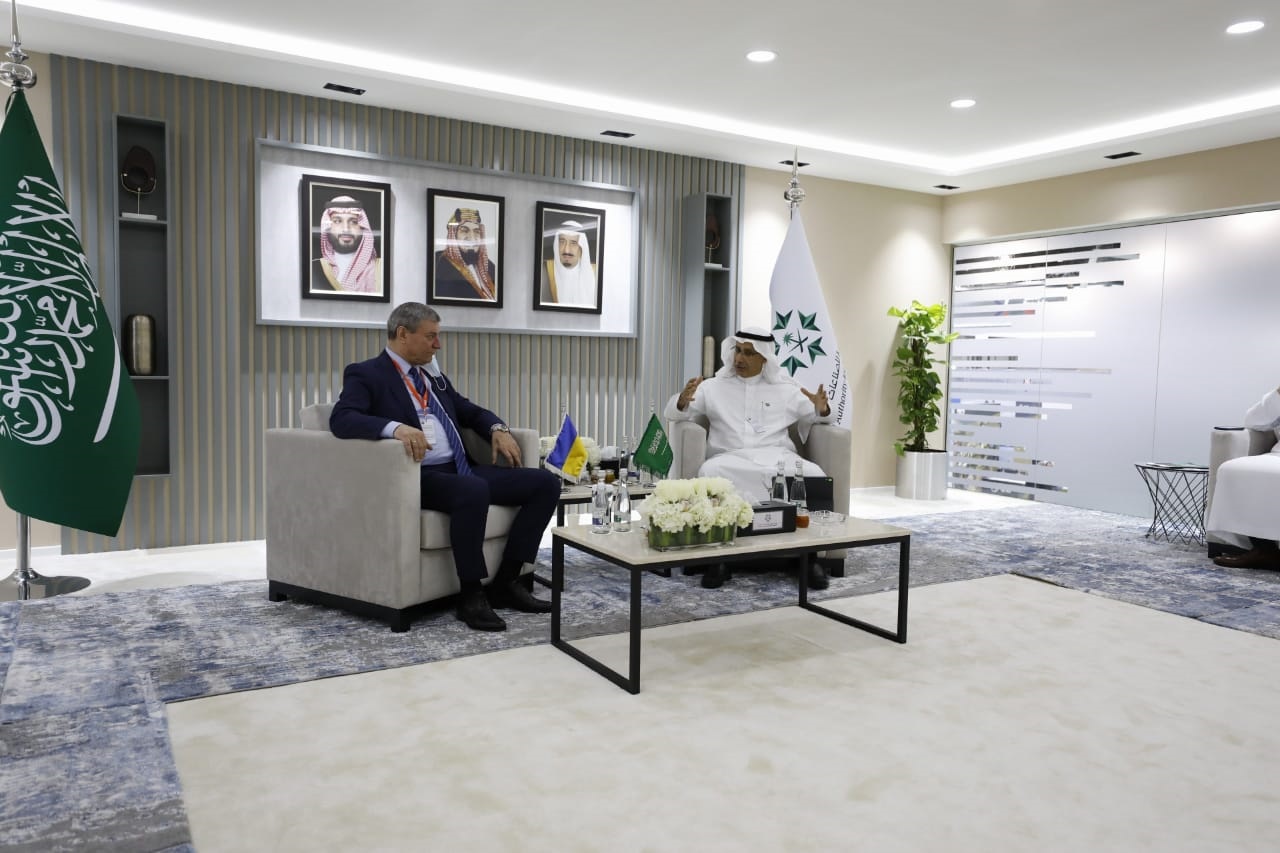 Ukraine's Ministry of Defense team, led by the Commander of the Land Forces, Colonel-General Oleksandr Syrsky, will held a series of meetings with military and political leaders of the United Arab Emirates, with focus to be given to:
- continuing top-level dialogue between the Ukrainian and UAE militaries;
- cooperation in the field of military education and science;
- sharing experience in military reform and development.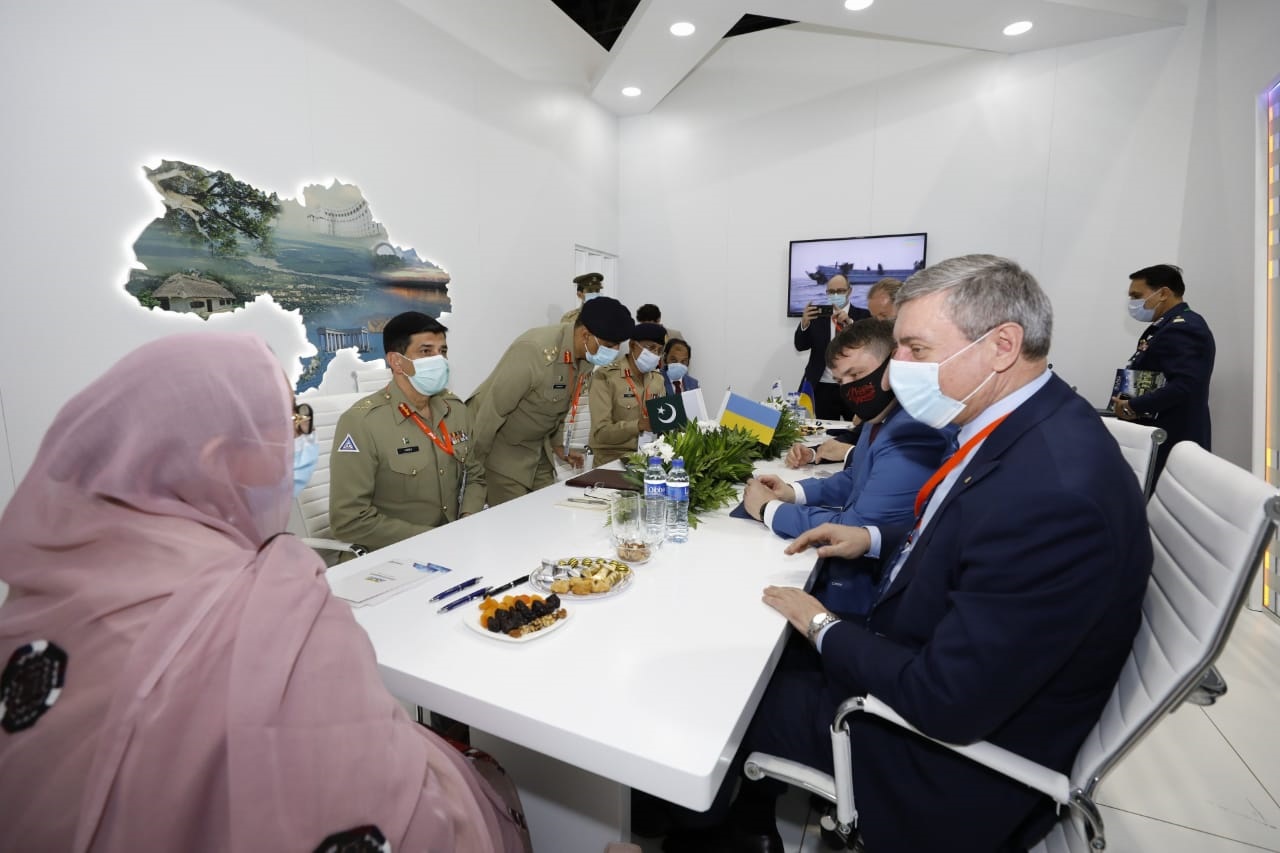 Modern Ukrainian weapon products displayed at this year's edition of IDEX, one of the world's best renowned defense trade shows held in the United Arab Emirates, can be seen in a video released by the State Concern Ukroboronprom.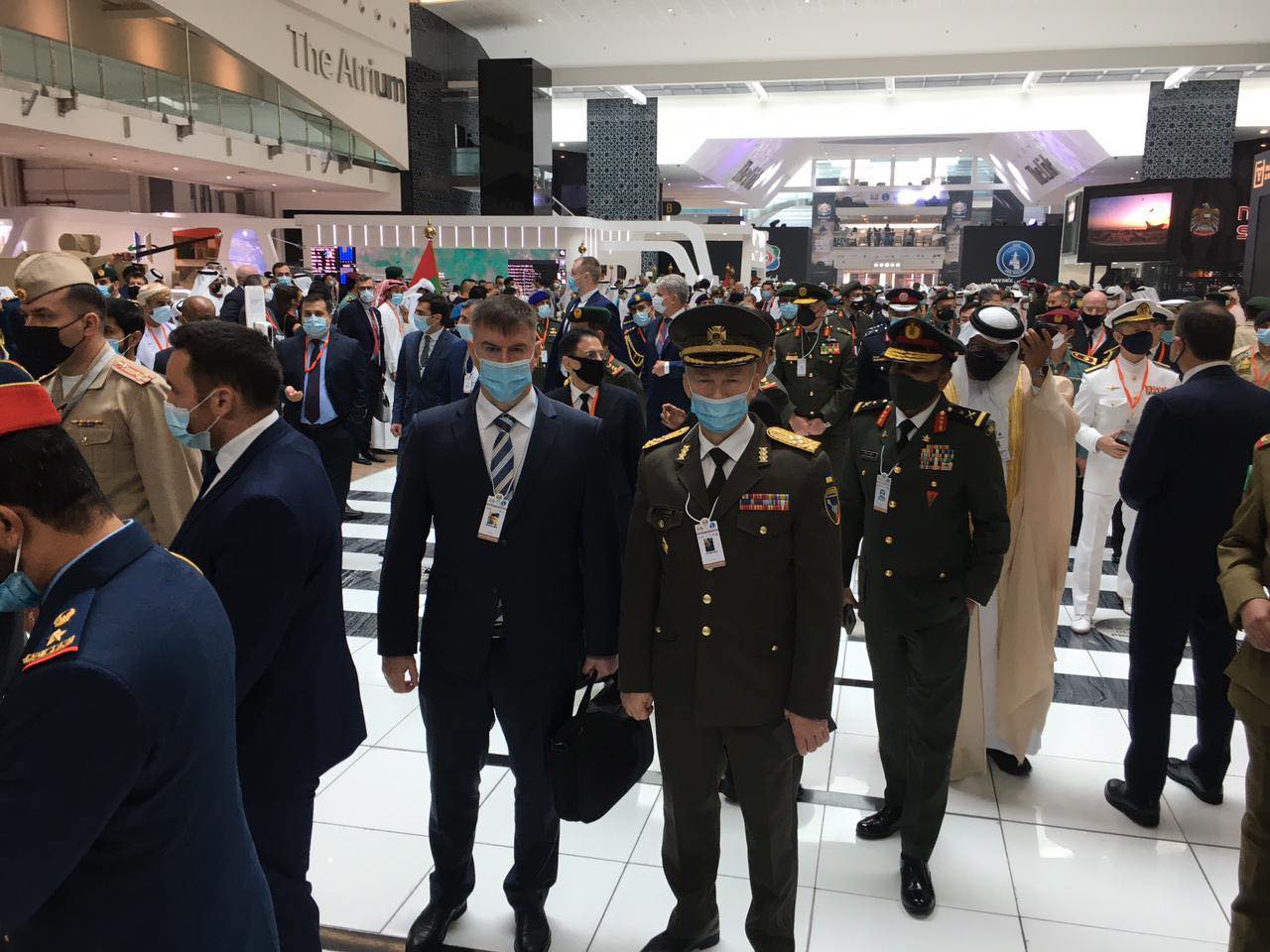 On the sidelines of the event, managing members of Ukroboronprom and its affiliated companies will be holding meetings with officials from foreign countries and international companies to discuss further partnerships and new initiatives.
Infozahyst, a privately-owned Ukrainian company, is exhibiting at IDEX-2021 in its own separate booth that features equipment for radio monitoring, direction finding and SIGINT, along with OSINT solutions and an information analysis platform. Most of Infozahyst technologies on display have got their baptism of combat in real-world combat scenarios in eastern Ukraine's Donbas conflict area.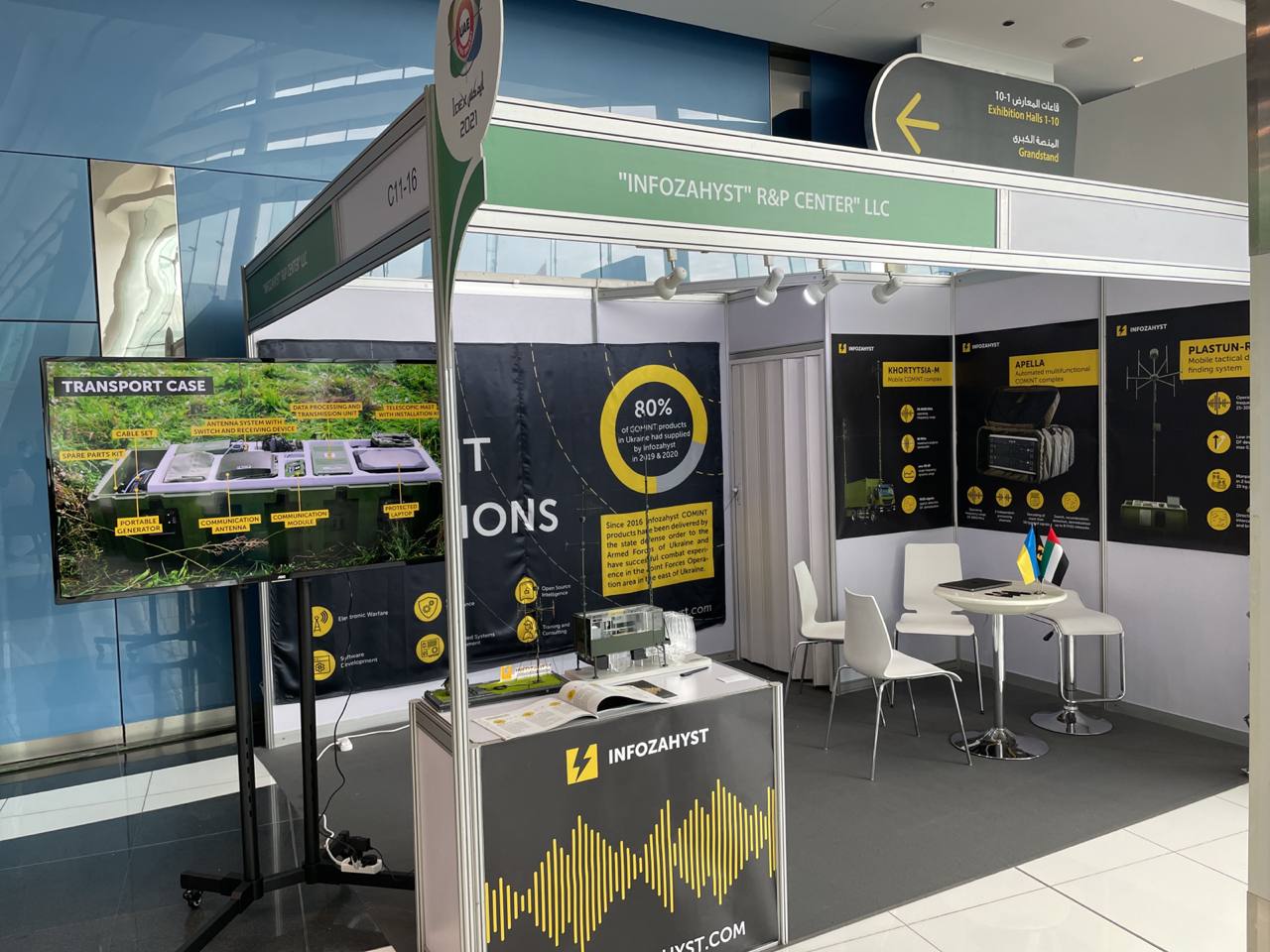 Infozahyst products and technologies displayed at IDEX-2021 include, inter alia, the mobile SIGINT/COMINT system Hortyca-M, compact tactical signal intelligence (SIGINT) system Plastun-RP-3000, multifunctional automated COMINT station Apella, and SDR-receiver Auris-R.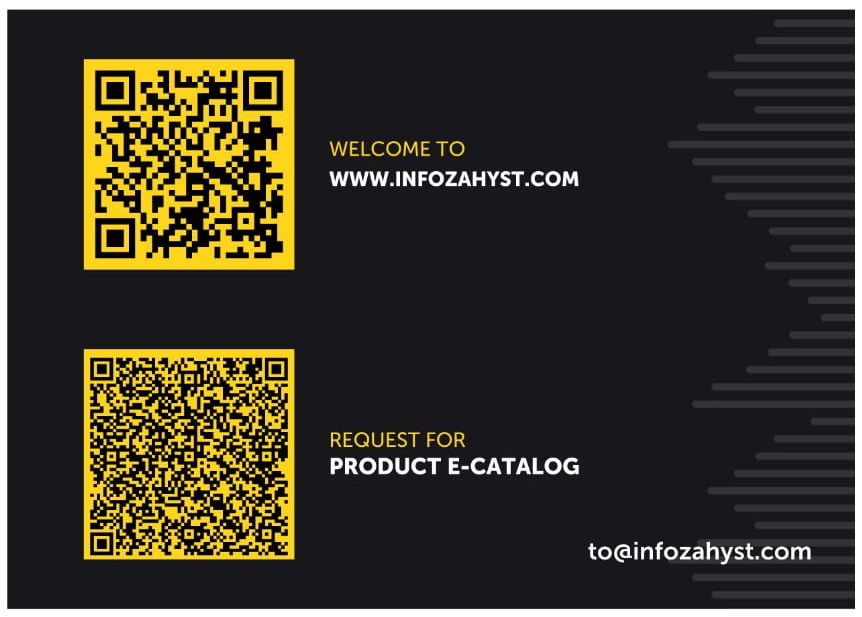 Having been on Ukraine' defense and security market since 2001, this private company is a specialist in development and production of equipment for radio monitoring, direction finding, signal and communication intelligence; development and uses of information security equipment; services for the search and pinpointing the location of data-theft equipment; electronic warfare, and implementation of solutions for data collection, processing, and analysis.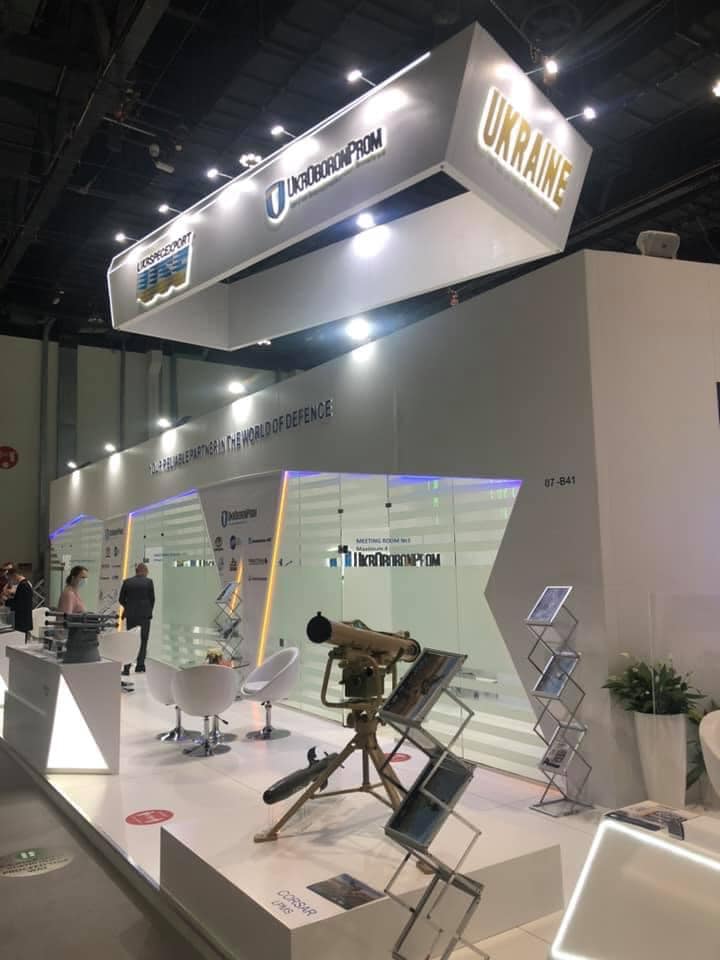 Defense Express note: IDEX takes place biennially in Abu Dhabi, the capital of the United Arab Emirates. It is a unique platform to establish and strengthen relationships with government departments, businesses and armed forces throughout the region. IDEX is held under the patronage of His Highness Sheikh Khalifa Bin Zayed Al Nahyan, President of the UAE and Supreme Commander of the UAE Armed Forces and is organised by the Capital Events in association and with the full support of the UAE Armed Forces.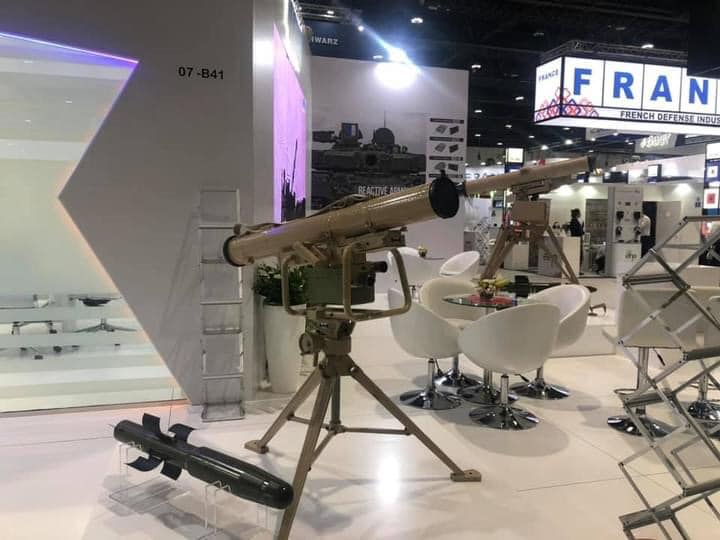 As reported by Defense Express earlier, Ukraine and UAE have signed USD 1 billion worth of deals aimed to expand and diversify bilateral cooperation in military technology.
Read more: Armacraft sign sizable order for High-Speed Diver Delivery Craft
---
---