The deal was signed by CEO of Air Service Vitaliy Yakovenko and CEO of PCO S.A. Pawel Glica, in a ceremony held on September 8, the second day of the MSPO'21 International Defense Industry Trade Fair ongoing at Kielce, Poland, from September 7th to 10th.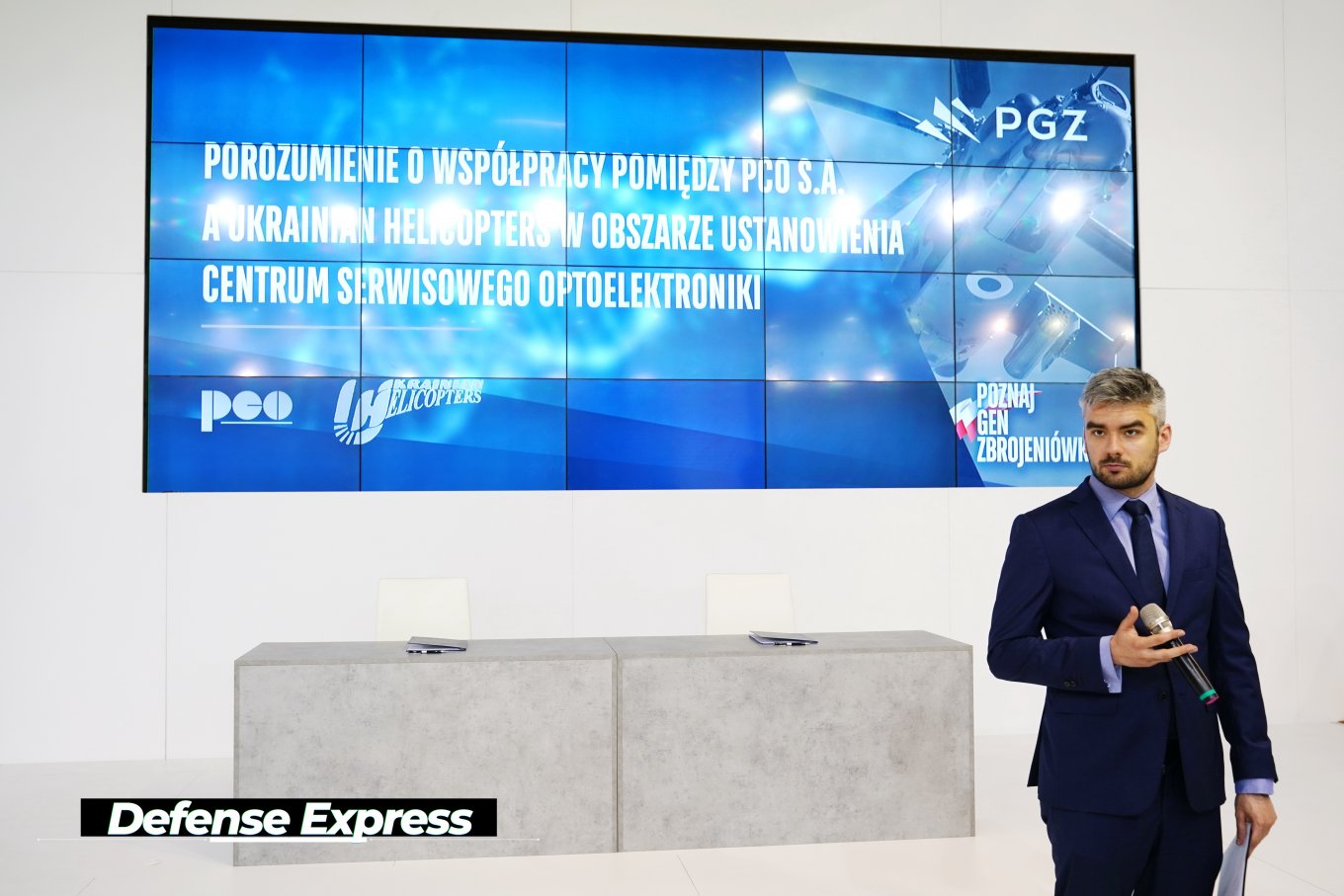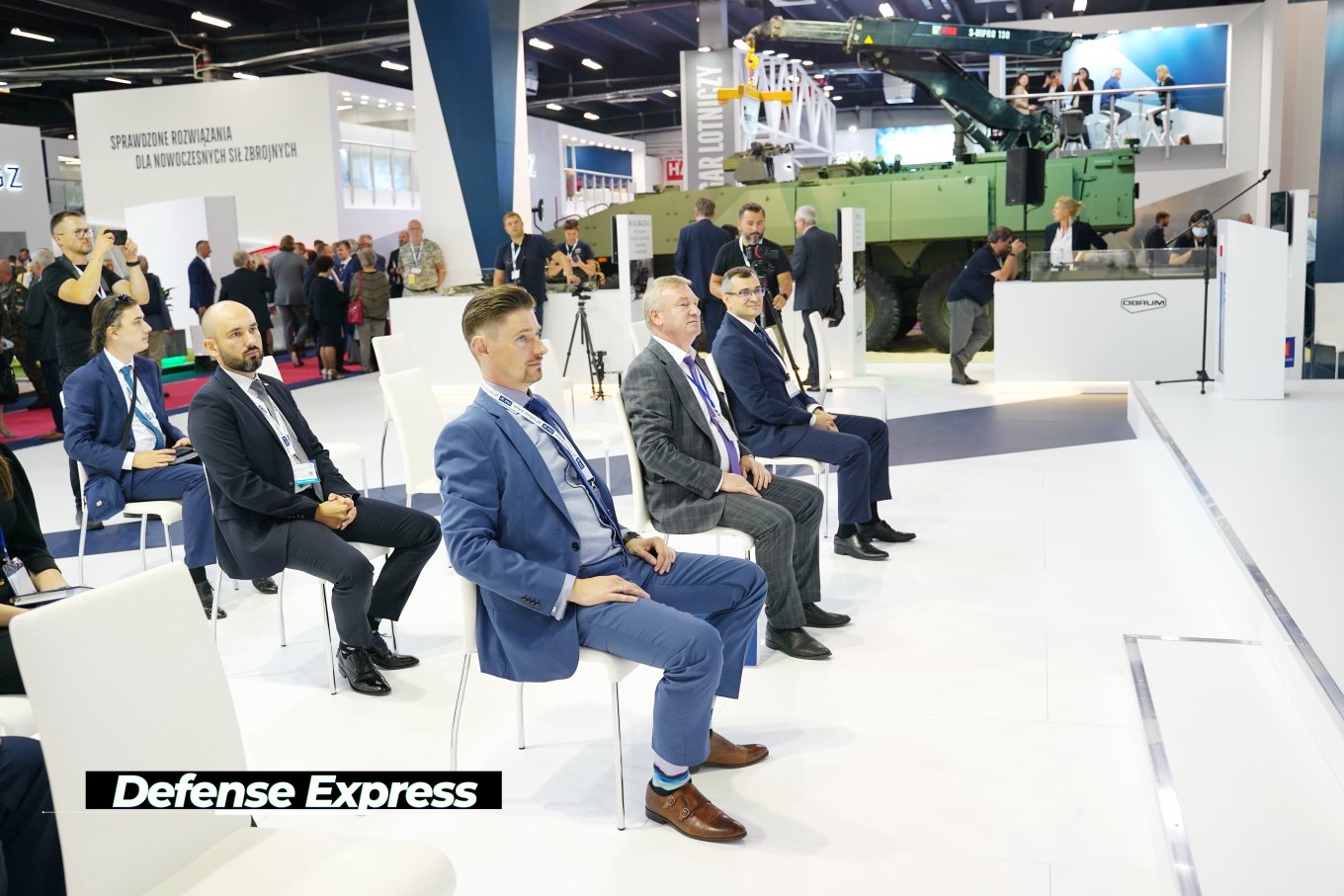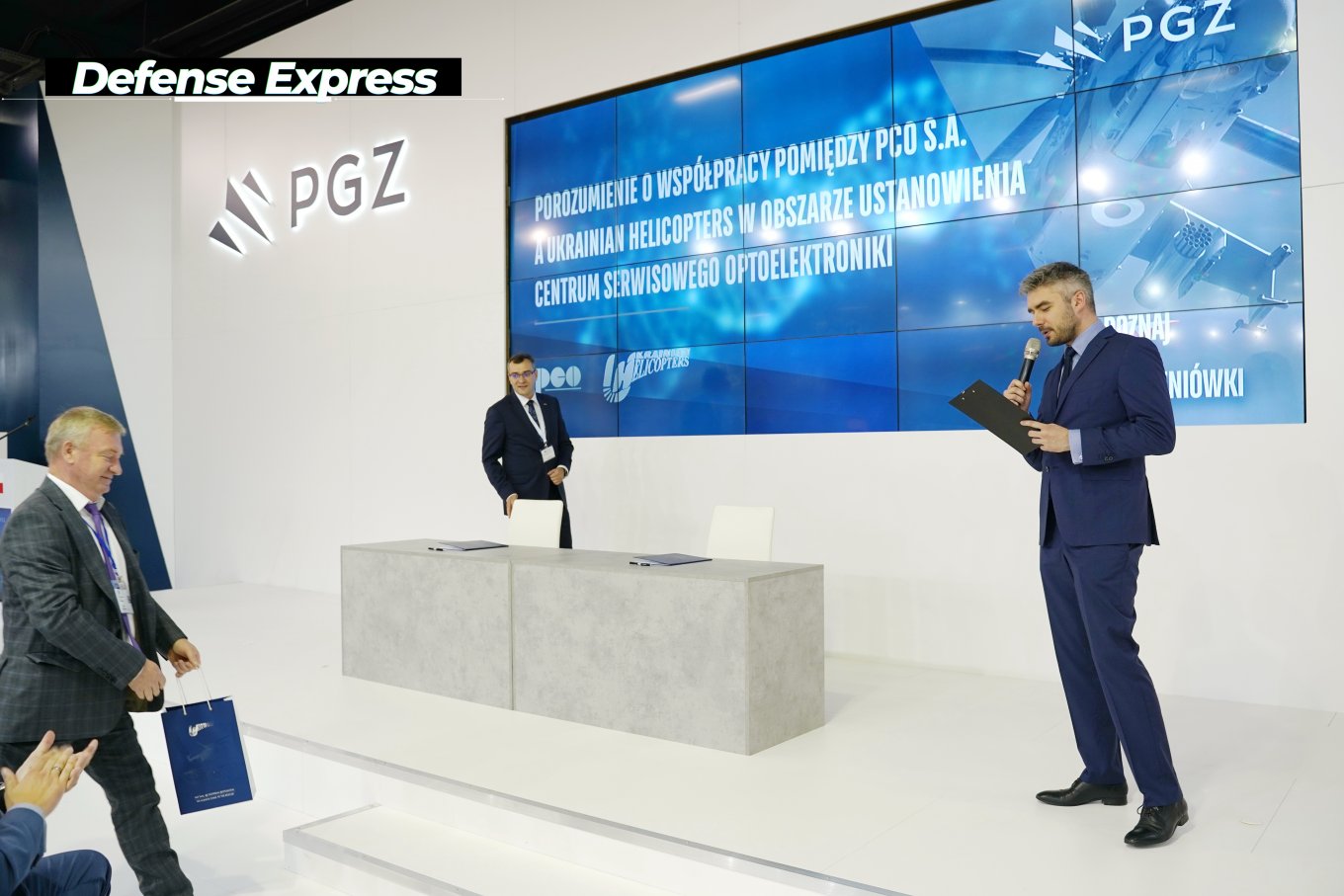 Under the deal, Ukrainian Helicopters will be licensed to provide maintenance and repair services for a variety of PCO S.A.'s electronic-optical systems, most specifically the helicopter pilot's night vision goggles the Polish company has supplied to Ukrainian forces for a long time. With the new maintenance center in place in Ukraine, the faulty equipment will be put back into service faster in order to reduce equipment unavailability time.
Read more: Ukraine Showcasing an Extensive Display at MSPO-2021 Defense Expo Opening in Poland's Kielce Sep 7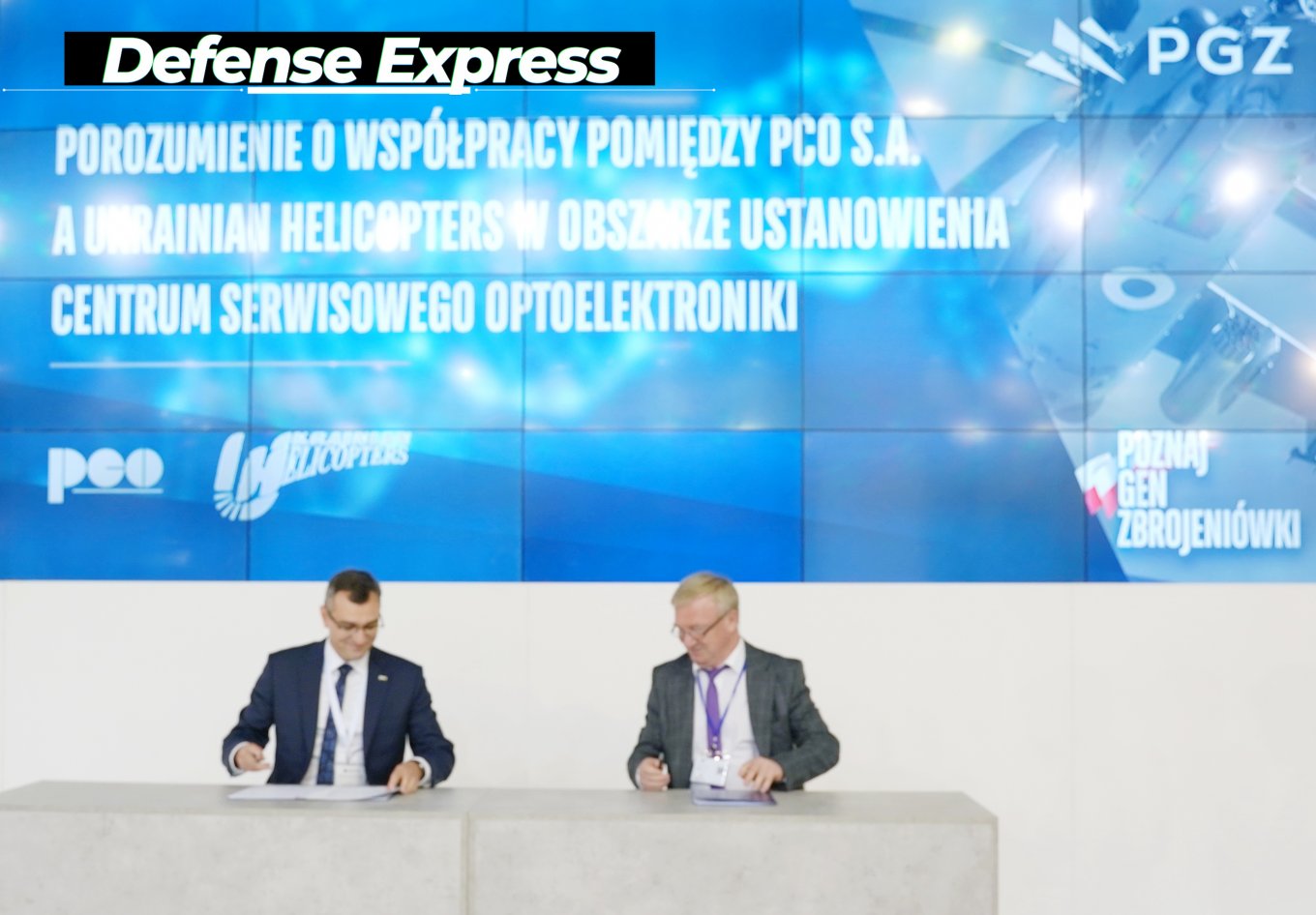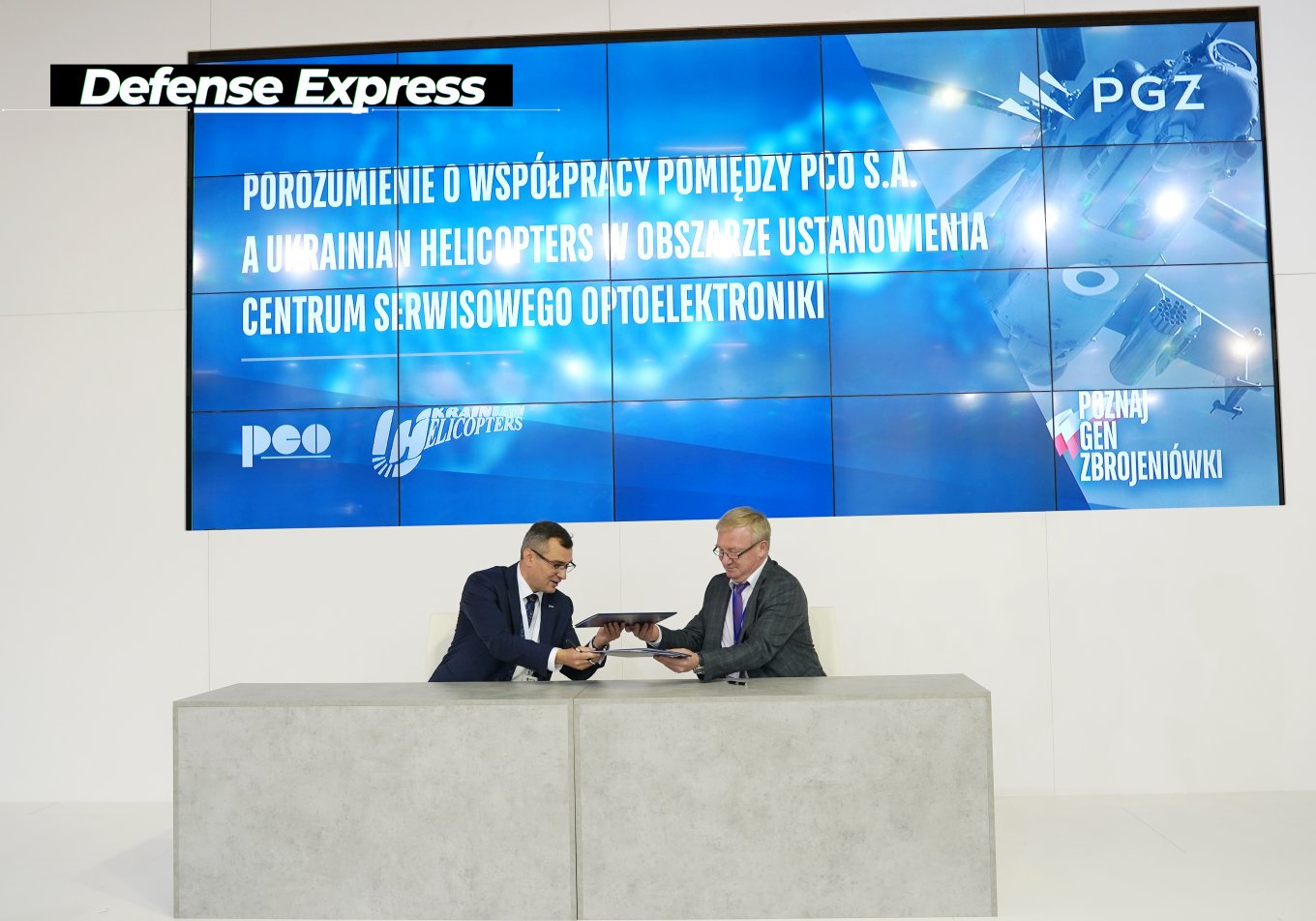 The maintenance center could in the future expand into providing maintenance and repair services for any of the PCO S.A.'s EO systems to be operated by military or civilian customers in Ukraine.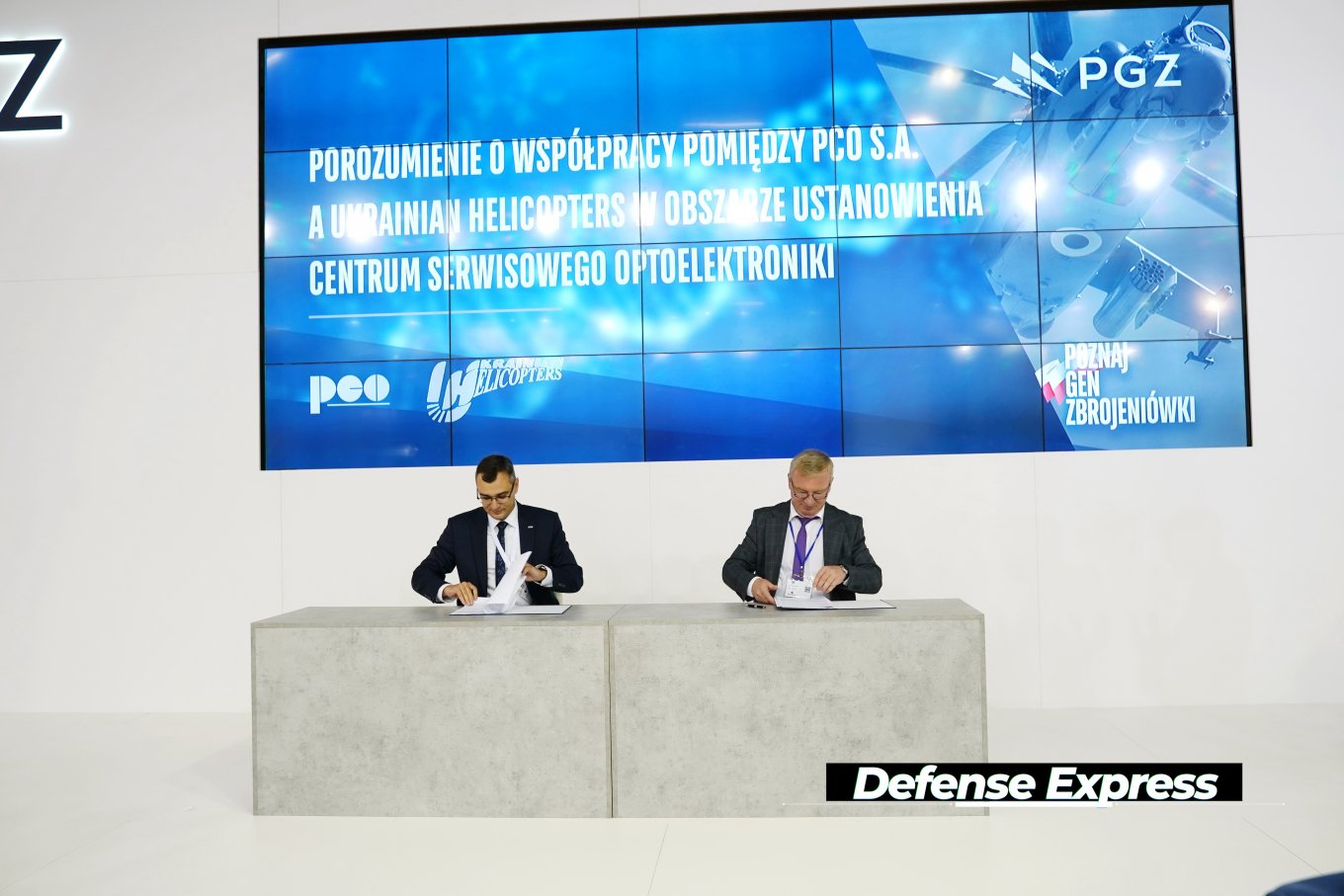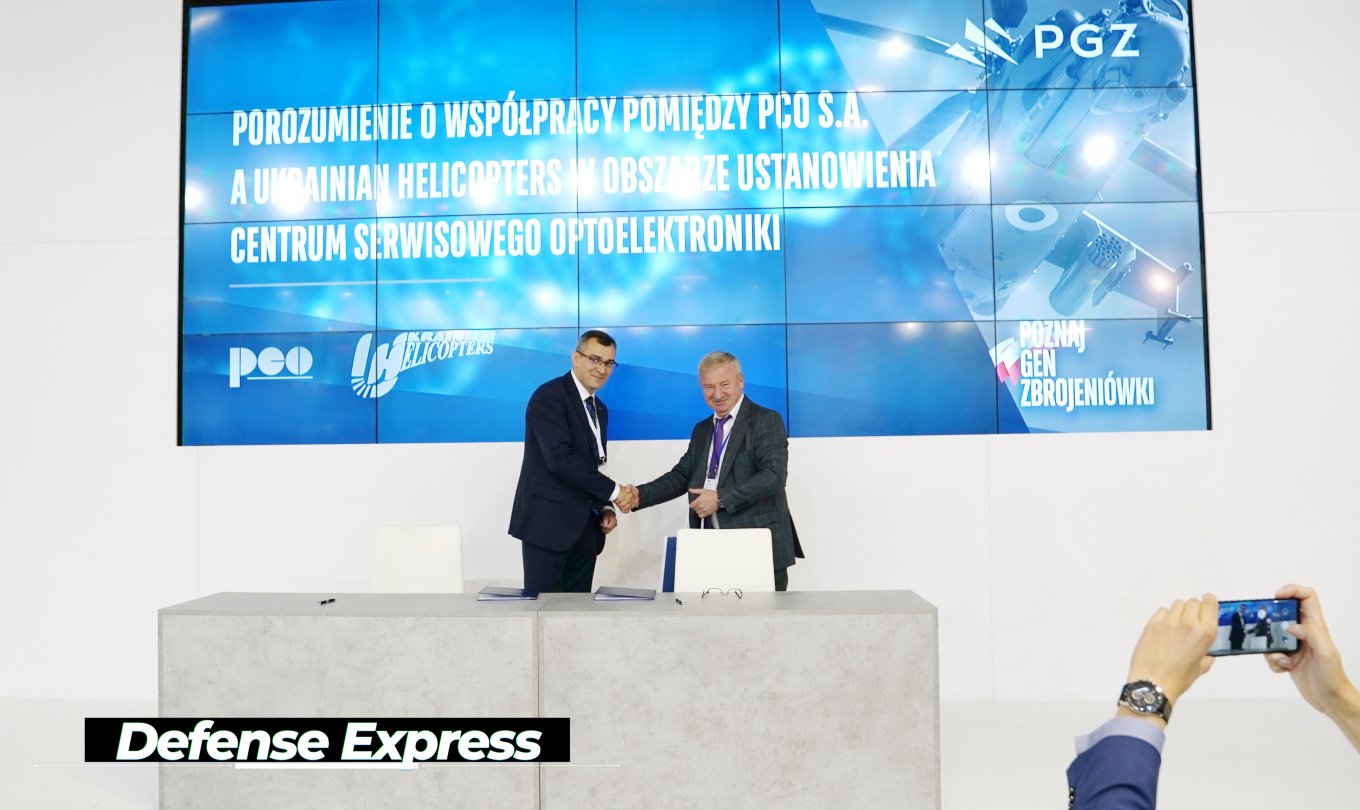 The cooperation deal between Ukrainian Helicopters and PCO S.A. was ceremonially signed at PGZ Booth during MSPO'21 Defense Expo.
"Ukrainian Helicopters and PCO S.A. have now signed a deal to set up within our company a maintenance service center for night vision goggles. That is, we seek to get a certification, provide specialist training and outfit the necessary production facilities with equipment and workforce in order to be able to provide the maintenance services by ourselves," Mr Yakovenko told exclusively to Defense Express.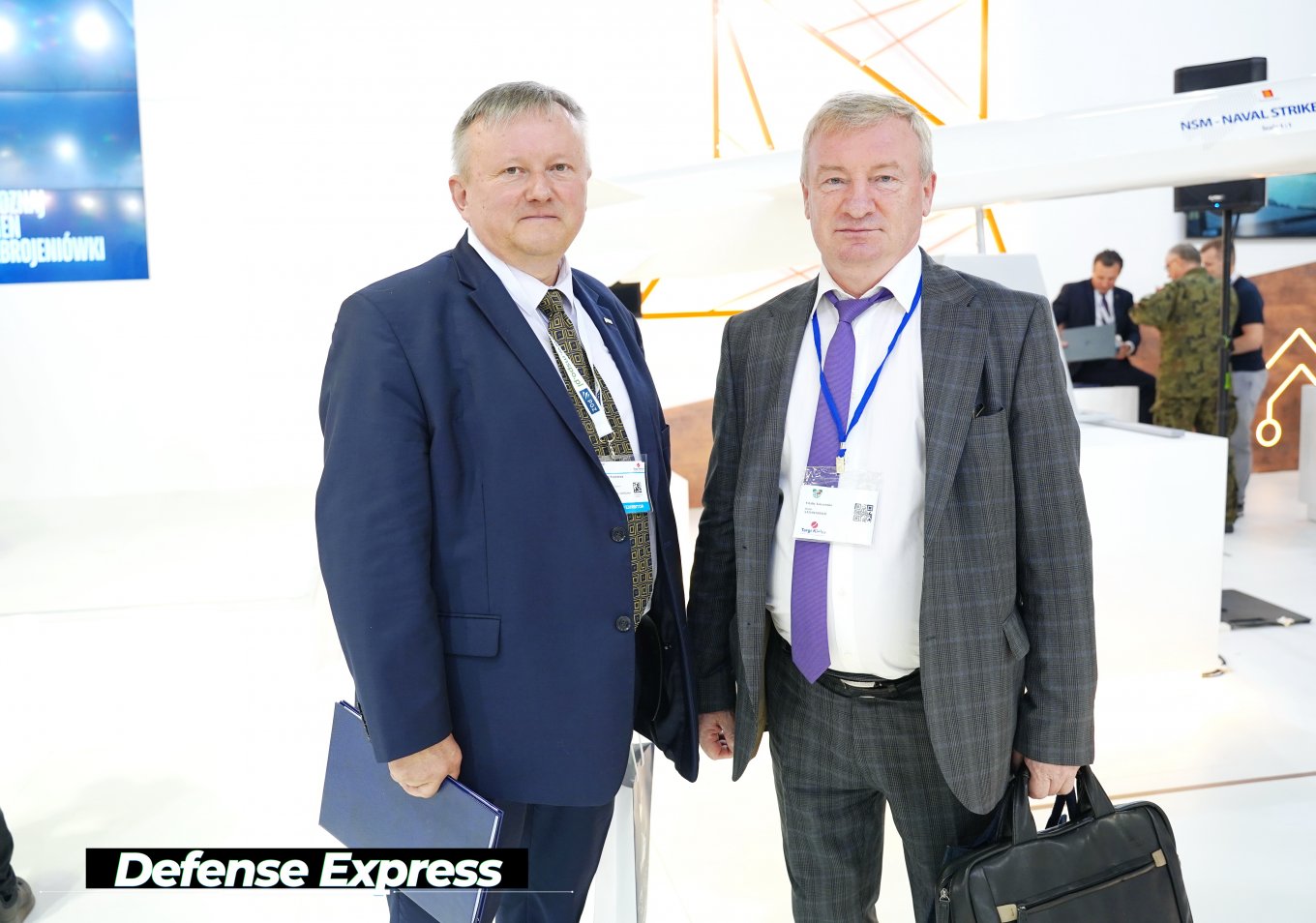 "The maintenance service center is needed primarily to meet the best interests of Ukrainian Helicopters – the biggest consumer of these products in Ukraine, which we employ extensively in our everyday business operations, in particular, for UN missions. This indeed needs timely maintenance and repair service. That is, we aim to have such a center in place in order to be able to timely respond to technical problems that emerge. In the future, if and when PCO finds more customers for its products in Ukraine, we will be able to provide maintenance services to other clients as well," Air Service CEO went on to note.
PCO S.A.'s Maciej Kostrzewa said for his part that his company has long dreamed of launching such a center in Ukraine as part of a strategy to expand its business reach outside of Poland.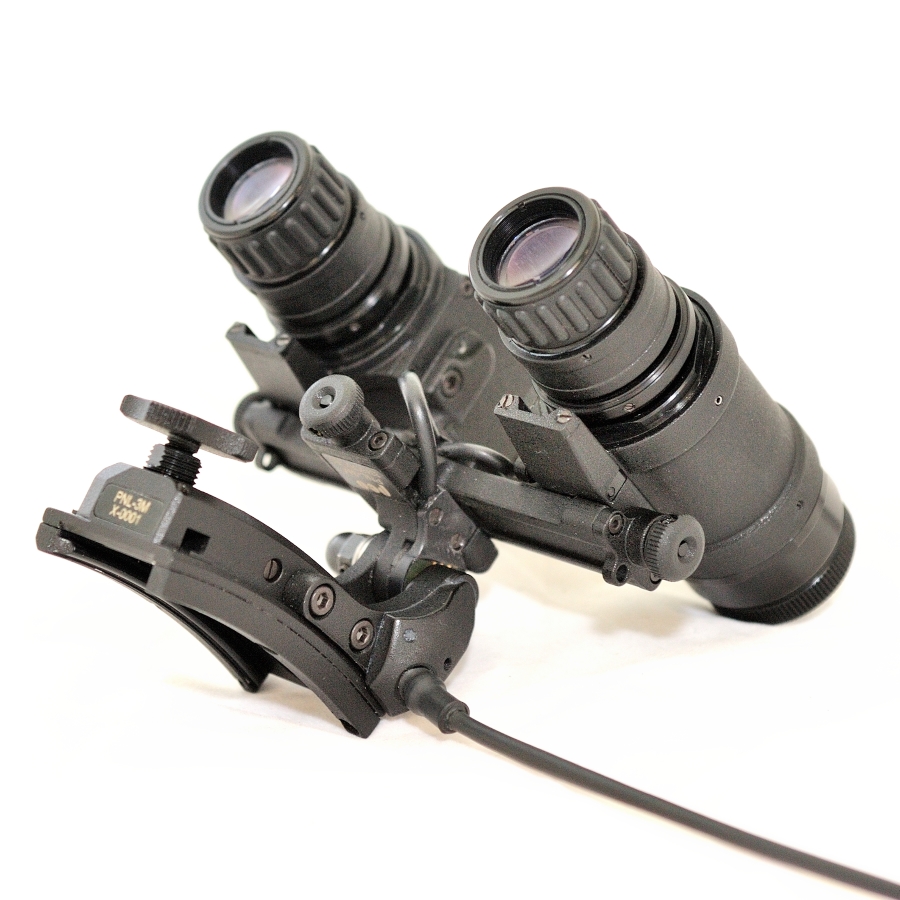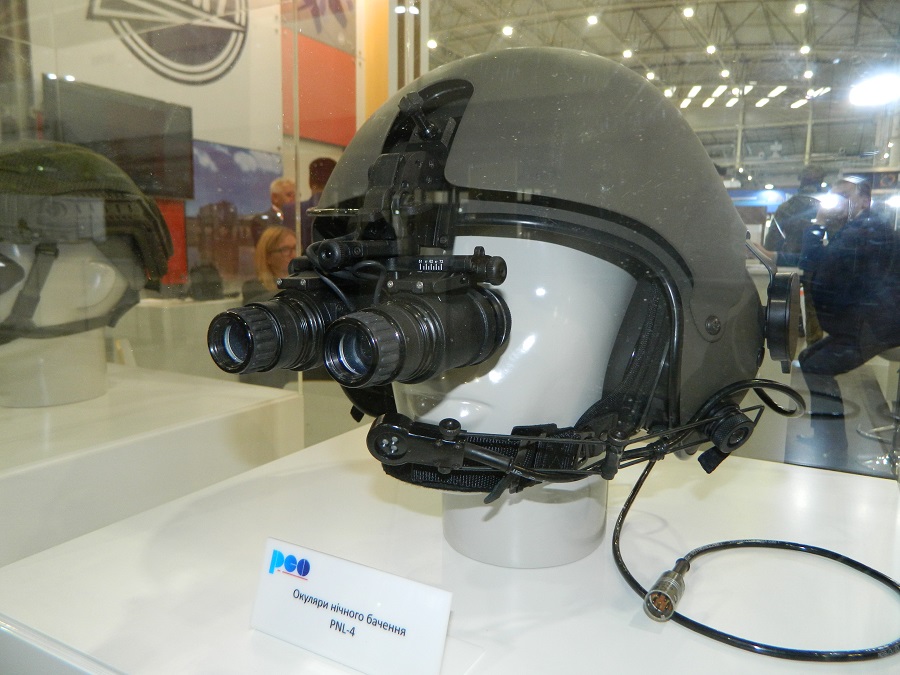 "Ukrainian Helicopters is the biggest privately-run company in Ukraine to buy our night vision goggles. The launch of the center as an affiliate of Ukrainian Helicopters would represent for us an expansion of our business reach outside of Poland. In the future, if everything go well, this might expand to become a regional maintenance service center for our night vision goggles, which could provide service to the Ukrainian military, special services and many more consumers as well," he said.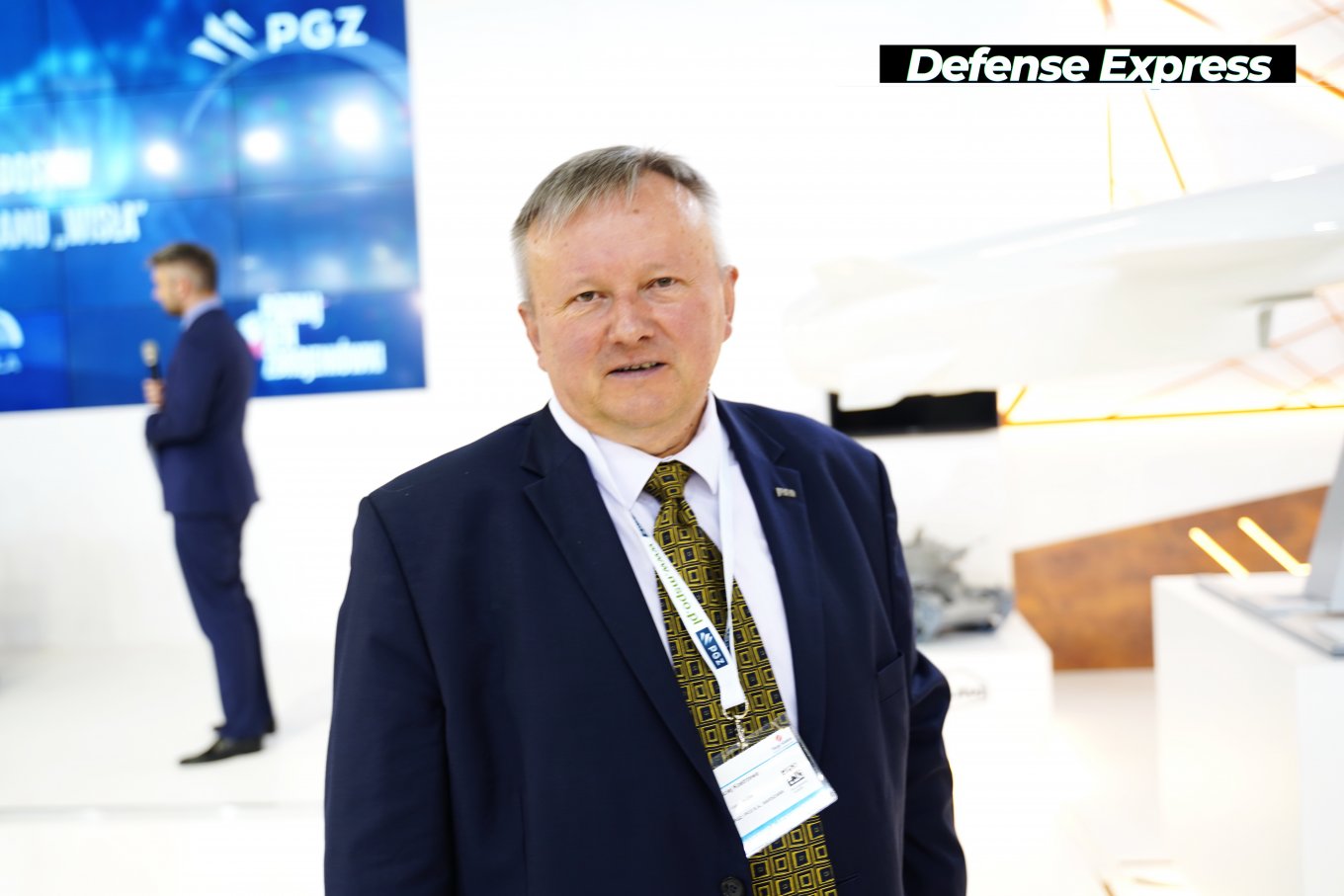 As previously reported by Defense Express, Ukraine's Ministry of Defense is looking to adapt its Mi-2MSB helicopter upgrade for compatibility with PCO S.A.'s night vision goggles PNL-3 "Bielik" and aviator's helmet THL-5NV, and the Polish company said Poland and Ukraine could each synergistically strengthen the other and their own countries.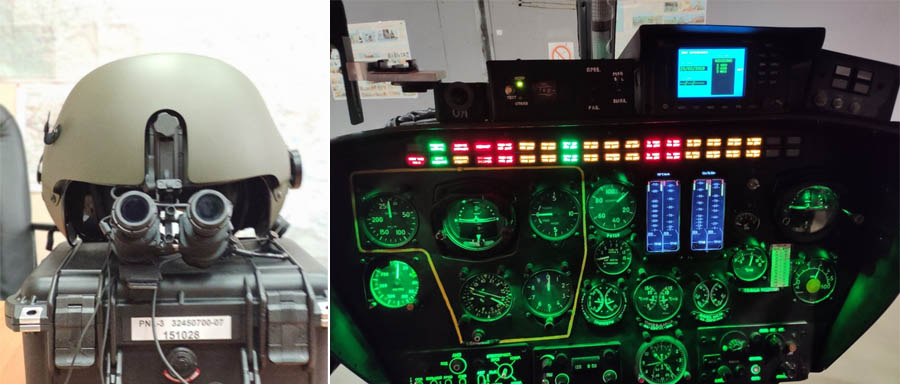 PCO S.A., a company with 40 year experience, is Poland's only manufacturer of EO equipment based on laser and night/IR thermal vision technology
Read more: Yemen Sets its Sights on Ukraine's New Infantry Portable Cannon in the Wake of IDEF'21 Expo
---
---