That is according to the Commander of Ukraine's Ground Forces who also is Commander of the Khortytsia Operational-Strategic Grouping, Colonel-General Oleksandr Syrskyi.
"Today, our main task is to exhaust the overwhelming forces of the enemy and inflict heavy losses on him. This will make it possible to create the necessary conditions that will facilitate the liberation of Ukrainian land and speed up our victory," Oleksandr Syrskyi wrote on Telegram.
Read more: ​Russia Attacked Ukraine With Shahed Kamikaze Drones, Guided Bombs over Tuesday Night
As the Commander of Ukraine's Ground Forces states, "the russians are trying to concentrate their main efforts on the Bakhmut direction. They do not stop trying to surround and capture the city."
"During my stay in the troops, together with the commanders, we agree on plans that will have a real result not on the map, but on the battlefield. When the enemy is outnumbered, being side by side with my soldiers is a matter of honor for me," Oleksandr Syrskyi says.
The Commander says that it is "thanks to the heroism and professionalism of our warrioirs, skillful and coordinated actions, effective use of maneuver and weapon capabilities, that we hold the Bakhmut fortress despite various deadlines and forecasts."
"A successful strategy always consists in the ability to turn any situation to one's advantage," Oleksandr Syrskyi concludes.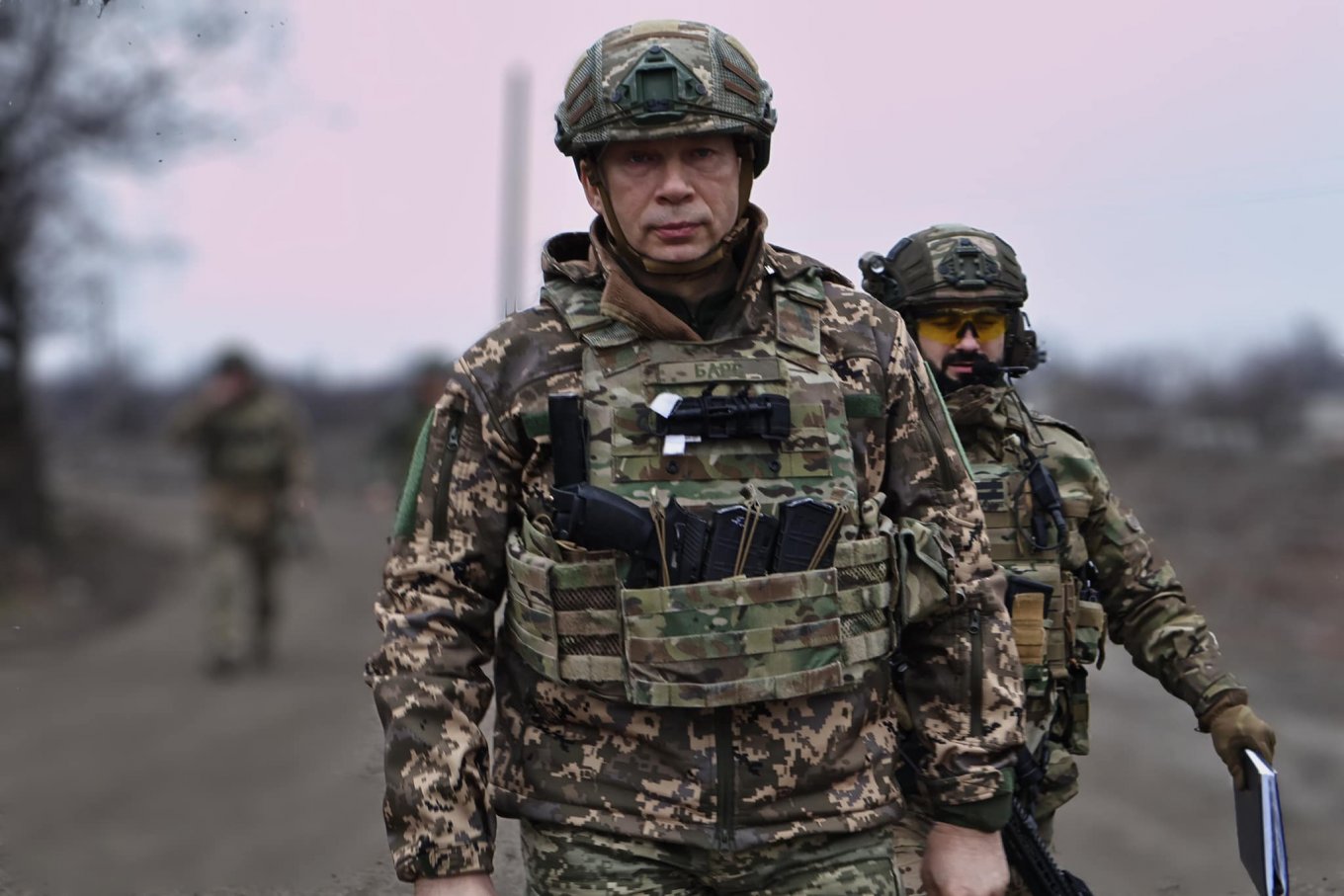 Earlier the Commander-in-Chief of the Armed Forces of Ukraine Valerii Zaluzhnyi said that the defensive operation in Bakhmut is of crucial strategic importance for deterring the enemy.
"I respect the strength, courage and indomitability of our soldiers in Bakhmut. The defensive operation in this direction is of paramount strategic importance for deterring the enemy. It is key in the stability of the defense of the entire front. Thank you to every defender who gives a worthy rebuff to the occupiers and brings the victory of Ukraine closer!" Valerii Zaluzhnyi wrote on his post on Facebook.
As Defense Express reported, earlier Ukrainian Ground Forces' Commander Explained the Need to Hold Bakhmut by the Fact That "A Counteroffensive is Just Around the Corner". We also wrote, that the Situation Around Bakhmut Remained Difficult But the Defense of the Fortress Continued.
Read more: ​Ukrainian Ground Forces' Commander Says About 'Military Necessity' to Retain Control of Bakhmut
---
---