Ukrainian Military TV, the official channel of the Ministry of Defense of Ukraine, announced a new episode of the series about Ukrainian weaponry used against russian occupation forces. According to the video released, Ukrainian forces have managed to seize hundreds of samples of various russian equipment since the beginning of russian all-out invasion this February.
This includes 446 armored personnel carriers and even more advanced and sophisticated vehicles such as four TOS-1A "Solntsepyok" heavy flamethrower systems and a Pantsir-S anti-aircraft artillery and missile system.
Read more: Trophy Russian Anti-aircraft "Pantsir-S1" Destroyed the First Enemy Target
"Fleeing, the occupiers mostly leave tracked and wheeled equipment, self-propelled artillery, tanks and ammunition for them," military journalist Yurii Stoianskyi reports.
Many of these vehicles got repaired and entered service with the Ukrainian army which still significantly relies on Soviet heritage arsenal, and now the seized equipment works against its former russian owners on the frontlines.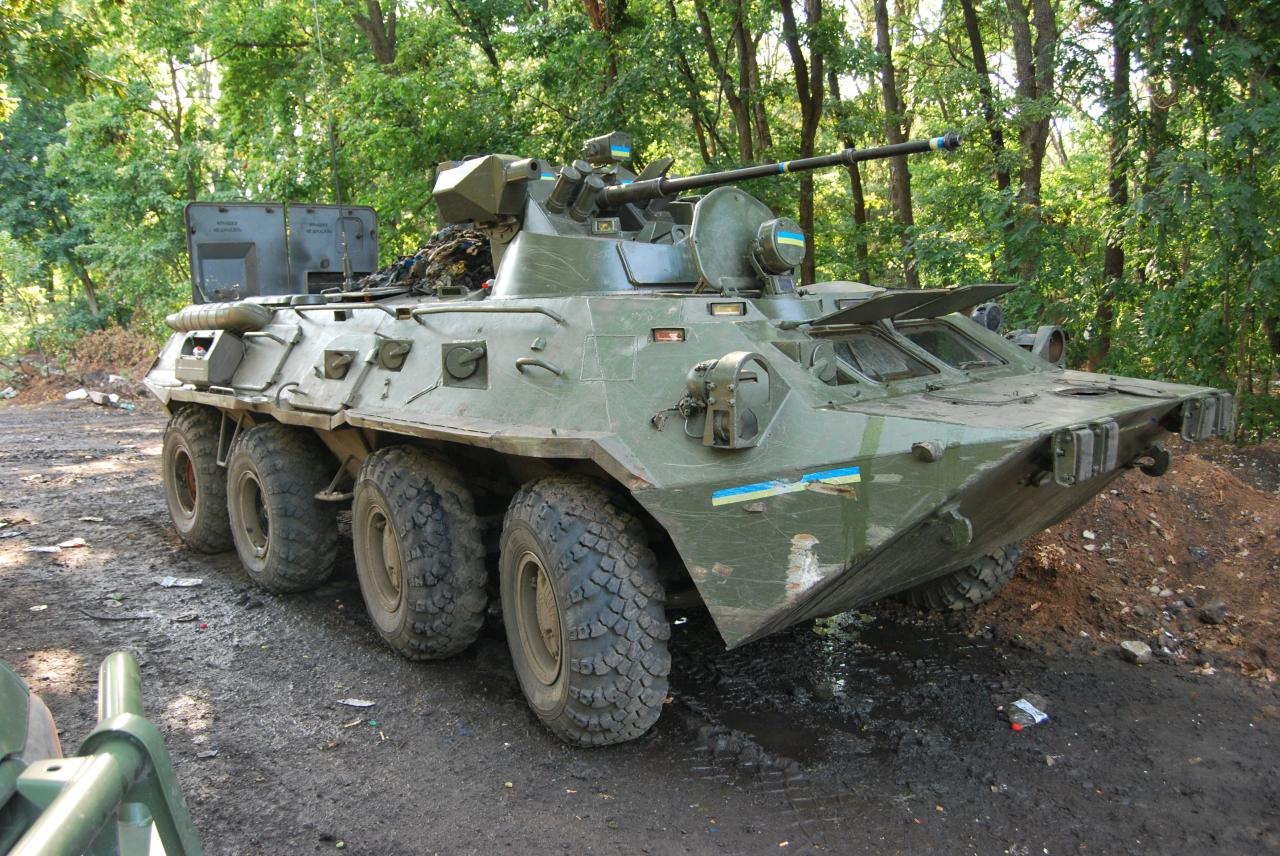 For instance, the captured BTR-82A is now being used for the evacuation of the wounded. This one was abandoned by the russians, too, near Southern city of Mykolaiv. However, machinists say there are many issues with such vehicles, they tend to go out of order quite frequently.
Defense Express adds that in addition to personnel carriers and tanks, though not as often, Ukrainian troops manage to capture almost intact even rather rare trophies such as Torn-MDM radio reconnaissance complex or an R-149МА1 military command and control vehicle which is part of the "Sozviezdiye" battle management system used by the russian occupation forces.
Read more: Ukraine's Kraken Unit Uses the MT-LB Mounted With the 100mm MT-12 Rapira Anti-Tank Gun (Video)
---
---