One of the exhibits displayed was the new fire truck ATs-8-50 (TGS26.360)-530MN developed and manufactured by the private TOV Industrial Company VK Pozhmashina, a member company of the Ukrainian League of Defense Industries.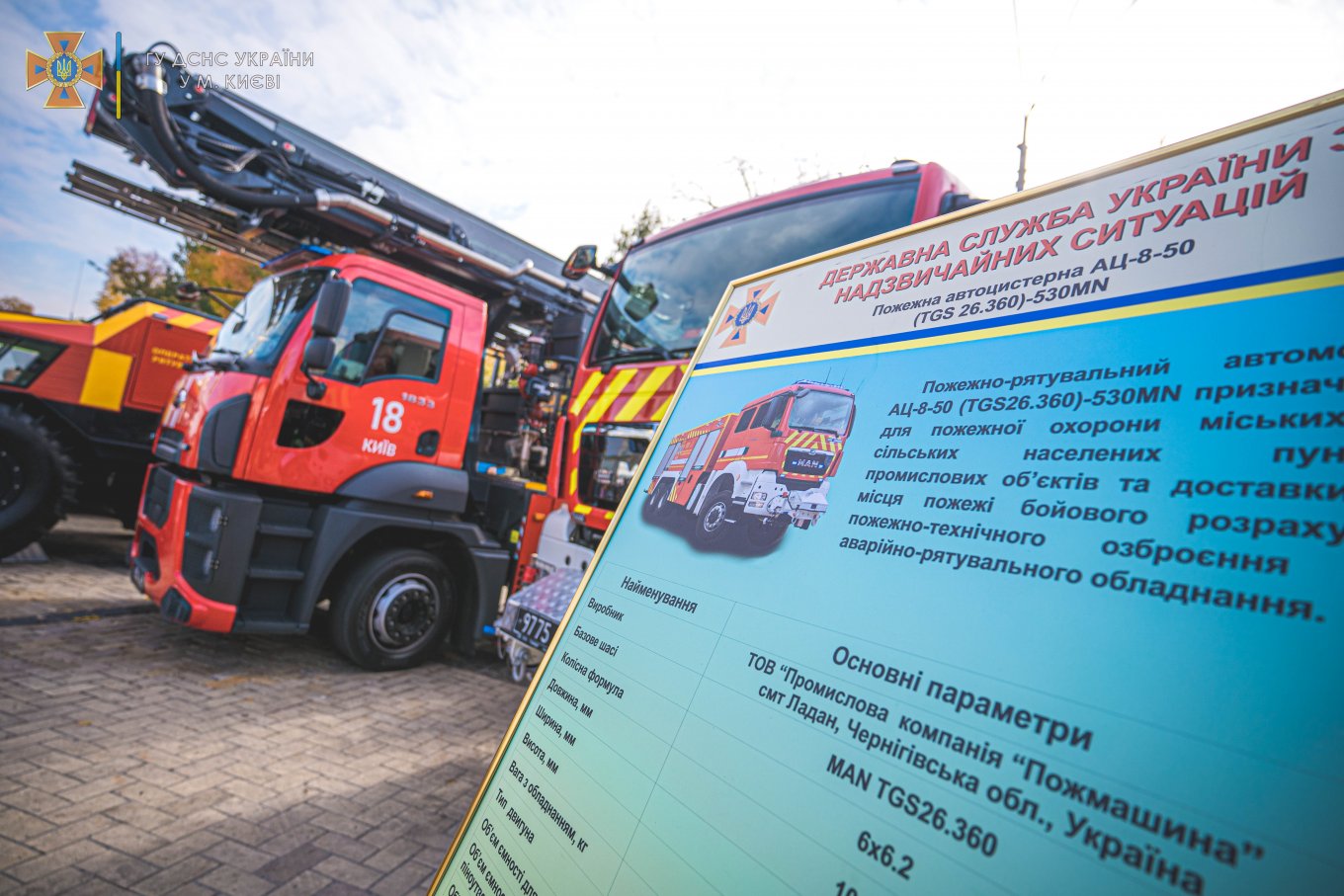 The ATs-8-50 (TGS26.360)-530MN is a 8,000L water/800L foam fire truck built on the MAN TGS26.360 6х6 chassis.
Read more: BM-21U Grad/Verba MLRS, 80K6KS1 "Phoenix" Air Defense Radar System Officially Inducted into Ukrainian Military Service
In an exclusive comment for Defense Express, Dmytro Sorochan, Marketing Director for VK Pozhmashina said the SSEU has so far bought from the Company nearly a hundred of its ATs-8-50-530 trucks (built on various chassis from KrAZ, MAZ, IVECO, and MAN – DE note).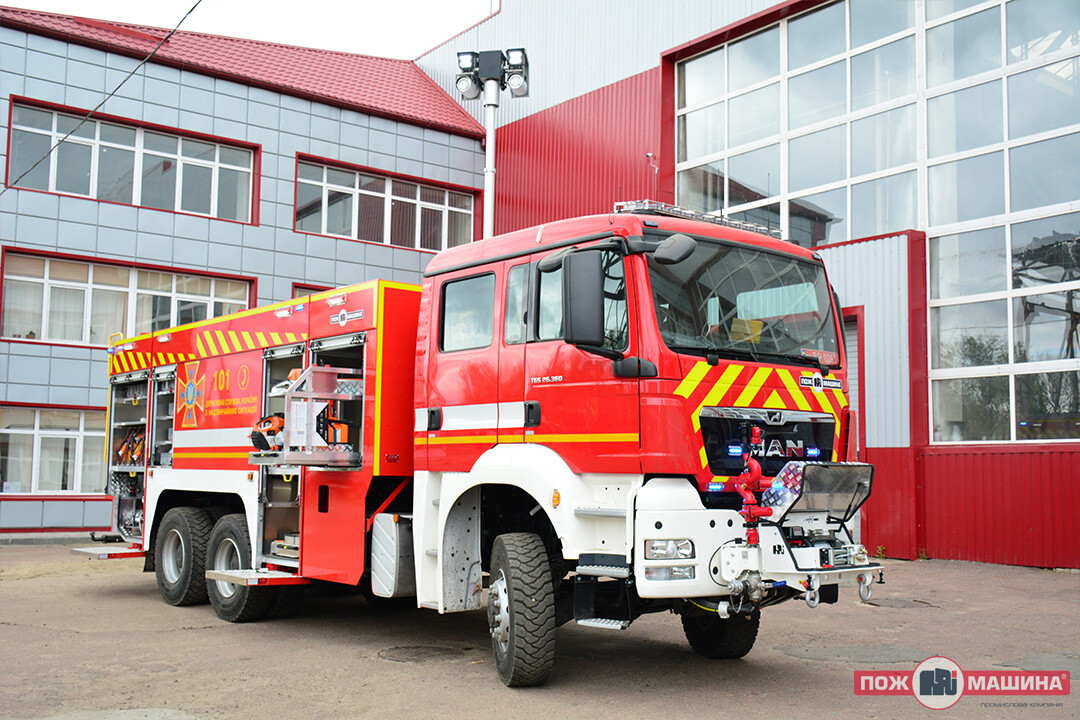 This truck, built to the SSEU's specifications, was fielded to the Service's fire fighting units in 2020. About a hundred of these 8,000L water tank vehicles had been delivered to the SSEU during the past year.
"This year we are manufacturing for the SSEU a batch of 67x [ATs-5-50-535] 5,000L water trucks," he said.
VK Pozhmashina, earlier in 2021, had delivered to the Ministry of Defense 25x of its ATs-12-100(6302)-252М 12,000L water/1,200L foam fire trucks, which are specifically designed for fighting fires at military installations.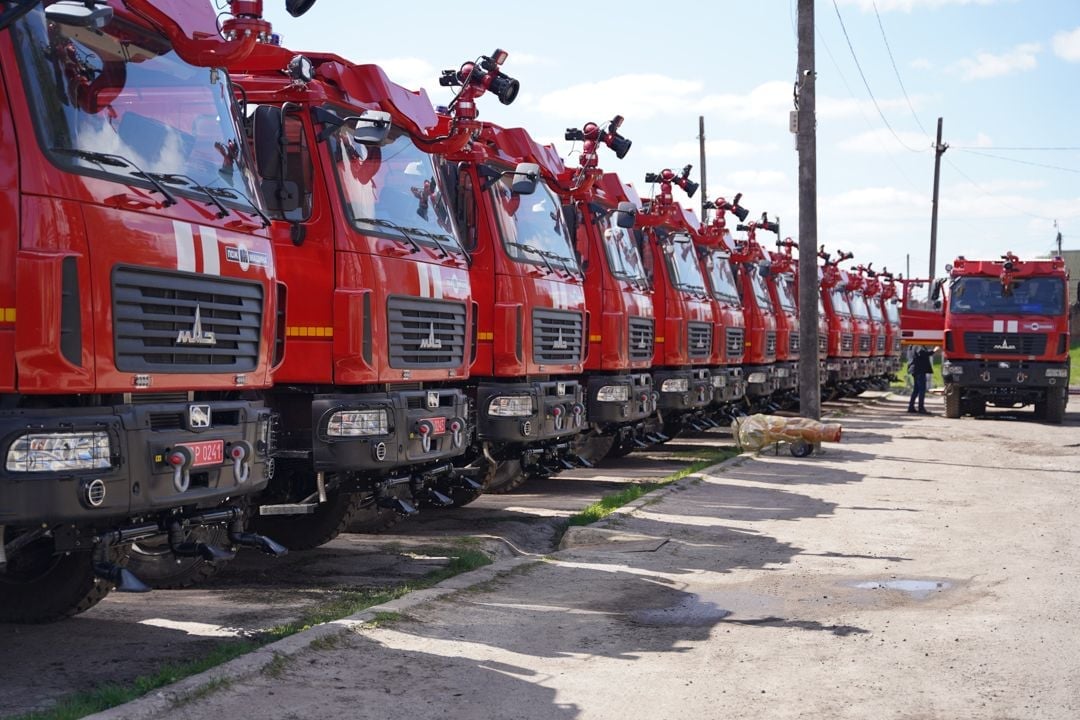 "Earlier this year, for the first time in a decade, we delivered to the Ukrainian military 25 of our fire trucks with 12,000L water / 1,200L foam capacity tanks. That was a big contract, a contract of great significance to us, and we are hopeful that the SSEU will continue on the way to modernizing its fire fighting equipment inventory," Dmytro Sorochan has said.
Read more: Kevlar-E: UkrInnMash Offers Replacement for Soviet-Vintage BMP-1 Armored IVF
---
---