ARTEM JSHC, a company affiliated with the state-run defense industries group Ukroboronprom, has announced it had embarked on a major contract to manufacture and supply R-27 air-to-air missiles to an international customer, but declined to disclose the name.
This contract is the largest the company has been awarded over the past 10-15 years, according to ARTEM CEO, Volodymyr Zimin.
Read more: DKKB Luch's Precision Attack Missile RK-10 Ready to Begin Firing Tests this Summer
"Earlier this year, ARTEM had been paid an advance payment and began work on the biggest contract it had won in the past 10-15 years to supply R-27 missiles valued at over 200 million US dollars. This represents a huge amount of work for us for a few years to come," he said.
An unnamed Asian customer, presumably India or Indonesia, has contracted ARTEM to supply a batch of medium-range missiles.
Indonesia and India could be looking to equip their Su-30 and Su-27 jet fighters with non-Russian sources of weapons due to U.S. sanctions against Russia. The U.S. made clear that Indonesian and India risked being penalized for purchasing military equipment under the Countering America's Adversaries Through Sanctions Act, or CAATSA.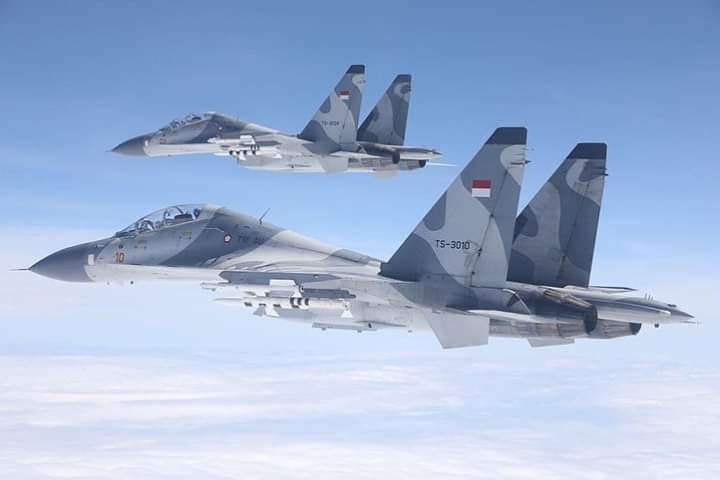 The Ukrainian R-27 missiles are a direct substitute for the Russian-developed R-27 as they have been manufactured under license since the Soviet days. Russia also exports the missiles under the same designation.

The R-27 missile is also produced in China, under a license that country had bought from Ukraine.
A medium-to-long-range air-to-air missile, the R-27 (AA-10 Alamo in NATO parlance) is manufactured in infrared-homing (R-27T), semi-active-radar-homing (R-27R), and active-radar-homing (R-27EA) versions, both by Vympel in Russia and ARTEM in Ukraine.
The missile features a three-modular construction that incorporates the equipment and guidance section with a homing head, warhead, solid-propellant rocket motor and three hardpoints for weapons. The R-27 missile is carried by the MiG-29 and Su-27/SU-30 fighters, and some of the later-gen fighters have also been adapted to carry it.
Read more: Ukrainian Firm Developing New Seeker Heads for AAM, SAM Systems
---
---