Ukrainian media report that, according to the Security Service of Ukraine, on September 14, 2023, the Sea Baby kamikaze vessel successfully targeted a Samum air cushion missile ship from the russian Black Sea Fleet. Ukrainian marine drone struck the right side when the missile ship was leaving Sevastopol Bay. Consequently, the Samum ship had to be towed for repairs.
Furthermore, it should be noted that an experimental model, designed to operate effectively in stormy conditions, was presumably employed for this attack. It is claimed that the waves during this attack reached a height of 1.5-2 meters.
Read more: Something Happened with Two Russian Patrol Ships in the Black Sea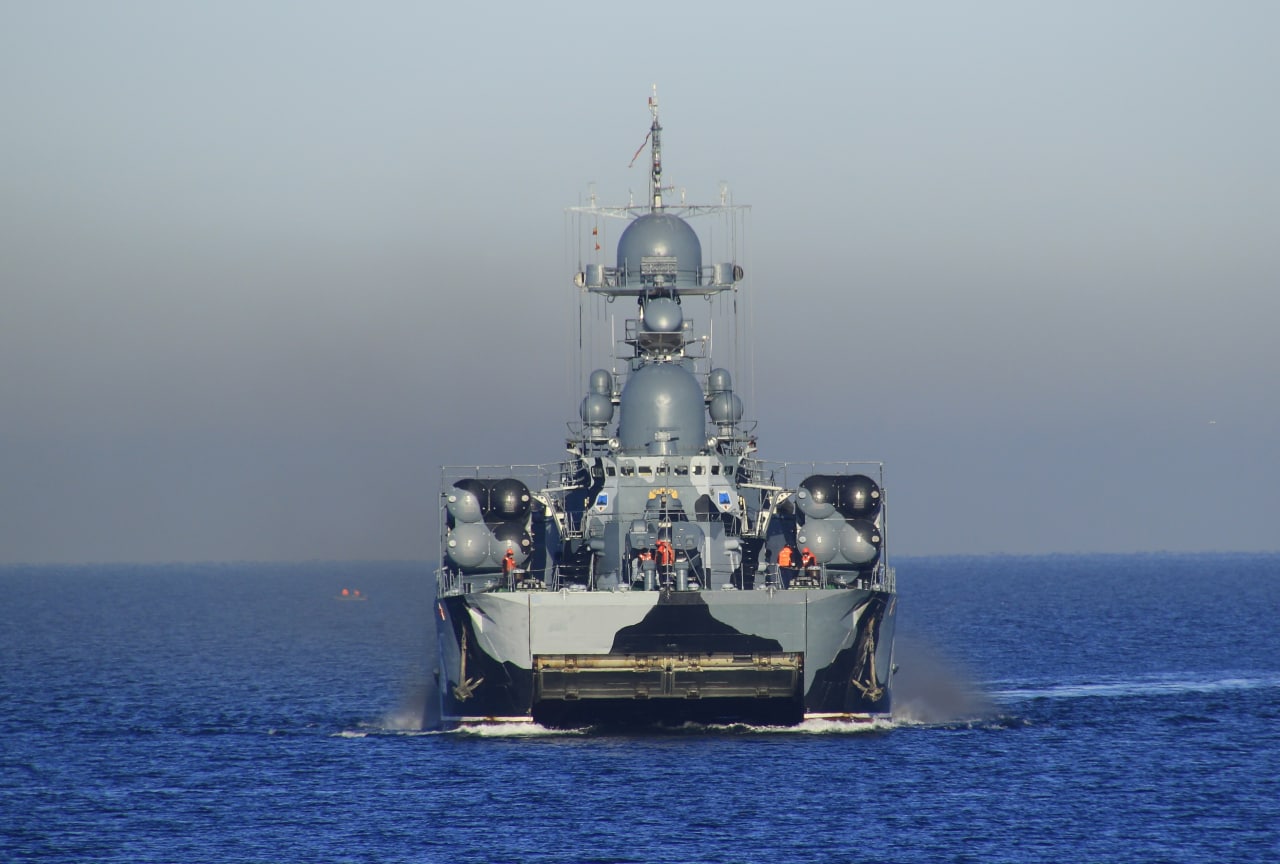 Russia possesses only two such ships, both of them are part of the russian Black Sea Fleet. Russian propaganda has long highlighted that these vessels essentially match destroyers in terms of firepower, despite their compact size resembling that of small missile boats. This comparison can be directly drawn from the characteristics of Project 1239 missile ships.
These ships are equipped with 8 launchers for the P-270 Moskit anti-ship missiles and a single 76 mm artillery installation, despite having a compact size with a hull length of just 65 meters, a width of 17.2 meters and a full displacement of 1050 tons. To put it in perspective, the Project 956 destroyers in the russian Navy's fleet also featured 8 launchers for the P-270 Moskit as their primary armament.
It should be noted that the powerplant, which operates on an air cushion, grants russian Project 1239 ships a top speed of up to 55 knots according to their specifications. However, their cruising range is limited to 2500 miles at a speed of 12 knots and only 800 miles at a speed of 45 knots.
Read more: Army of Drones Showed Ukrainian Uncrewed Surface Drones in Action
---
---