OSINT analyst Brady Africk posted on his Twitter a satellite image, which shows that between August 8 and 21 the Armed Forces of Ukraine destroyed Russian occupiers' ammunition depot, which was located near the city of Amvrosiivka in the Donetsk region, 60 kilometers from the front line.
It's clearly visible that the warehouse was completely destroyed. And what is interesting, this time the russians placed their ammunition not even in an industrial zone on the outskirts of the city, but in a construction materials quarry on the outskirts of Amvrosiivka.
Read more: Taiwan to Send 800 Units of the Revolver 860 Mine Throwing Drones to Ukraine – Bild
According to open data sources, before the occupation in 2014, a marl deposit operated in Amvrosiivka. It is a rock consisting of limestone and clay and used for the production of cement. Marl is extracted by an open method, which also involves the episodic use of explosives.
Defense Express assumes that there were rooms equipped to store a large amount of explosives. tracks to transport mined marl in wagons. In a word, the occupiers tried to be tricky in terms of protecting their ammo composition, but it still did not save them in the end.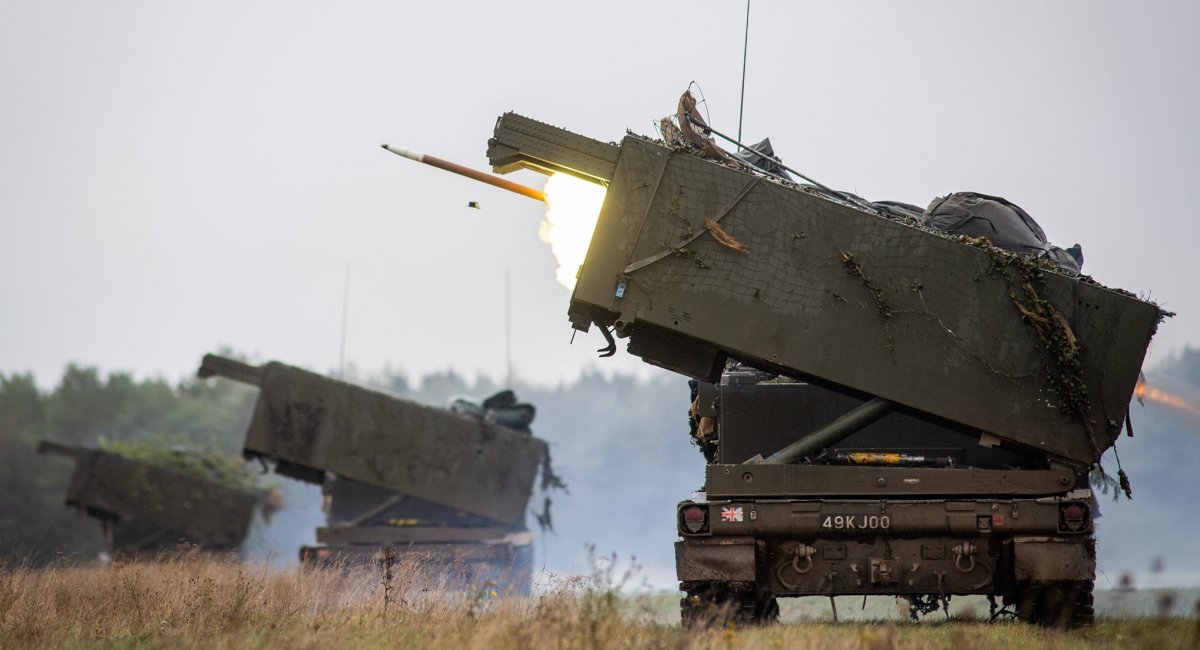 Defense Express notes that GMLRS guided missiles, which are used with M142 HIMARS or M270, worked particularly filigree. These guided missiles flew over a densely saturated with all kinds of industrial facilities medium-sized city, and hit exactly where they were aimed: a military facility of the russian army.
Read more: Chronicle of the Russian Federation Crimes in Ukraine (August)
---
---